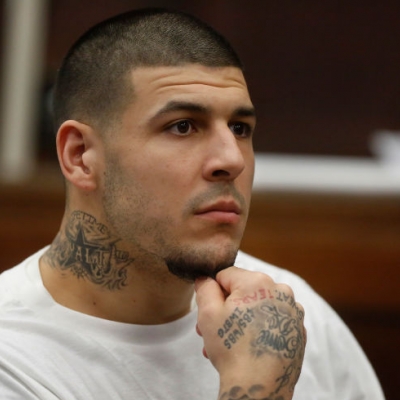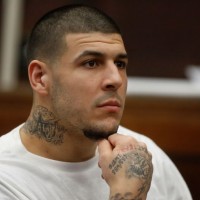 +
Aaron Hernandez
Aaron Josef Hernandez was an American football tight end in the National Football League. A productive player during his three seasons with the New England Patriots, his career came to an abrupt end after his arrest and initial conviction for the murder of Odin Lloyd.
Hernandez was found guilty of first-degree murder in 2015 and sentenced to serve life in prison without the possibility of parole at the Souza-Baranowski Correctional Center. While on trial for Lloyd's murder, he was also indicted for the 2012 double homicide of Daniel de Abreu and Safiro Furtado, but was acquitted after a 2017 trial.
Days after being acquitted of double homicide, Hernandez was found dead in his cell, which was ruled a suicide. His conviction for Lloyd's murder was subsequently vacated because he died during its appeal. The court's decision to erase the conviction is currently being appealed by the prosecutors and the Lloyd family's attorneys.
Lists Featuring Aaron Hernandez