Top Ten ABC Family Shows
The Top Ten
1
Pretty Little Liars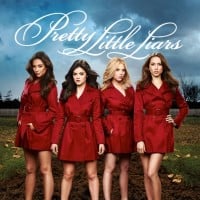 Pretty Little Liars is an American teen drama mystery thriller television series developed by I. Marlene King and is loosely based on the novel series of the same name written by Sara Shepard.
This is the best show ever because its there are many twists like we thought noel or jenna's the a but all of the sudden we know mona's the first A reveal. We never thought its mona because she also receives received like messages from A during season 1. It's the best show because many girls like me never thought toby was A too, which give me a stress. This show is also interesting because the producers like giving us a math test where we need to solve alison's death or if she's not we need to watch this show for proofs if she's not really dead. I think many teens can watch this show because this show's giving us how dangerous it is to keep a secret like we can get in a trouble or someone might revenge us if we tell secrets. We need to vote PLL!
This is the best show ever! If you don't watch it then start watch it because it really is fantastic with all the twists and the problems that you can relate to. And of course there are so many hot guys! And that's reason enough to start watching it.
I have read the four first books because that's only so many that there have been translated to my language.
I think the actors are really good. All of them! The show is also good because anyone can be like it could be literally their parents or someone.
To them of you who don't know what Pretty little liars (PLL) are about I can tell you a little about it here but to know everything and every single little connection you have to watch it!
So the show are about 5 girls. One of them is the queen bee and the others look up to her. One day The queen bee (Alison) go missing and the others starts falling apart. One moves to Island (Aria) for a year. Another becomes the new queen bee (Hanna). The two other girls (Emily and Spencer) ...more
I love this show its like the all time best show because it make you think while being a good friendship show to. It shows you that friends should stick together and shows us the monsters are humans and we are fine the way we are everyone got problems.Pll is a good show to watch because the drama and the mystery and the action and the relationships are the best you could ever think of. Pll should be and is number 1 because it the best show on television it about to start the 7 season or season 6b I can't remember because it been way to long ABC FAMILY should not make us wait that long for the next season.
I think that Pretty little liars it the best show I have ever seen. It has many twists in it like for example when we thought that noel or jenna is A but all of the sudden it became mona. I really like it as well because everything that happens in the story leads you to so many questions. The first time I watched it I got hooked to it. I'm really obsessed with it, so if there is someone who hasn't watched it yet I suggest you should because it's amazing.
2
The Fosters

The Fosters is an American family drama television series created by Peter Paige and Bradley Bredeweg which first premiered in the United States on June 3, 2013 on the Freeform television network.
Just an amazing show. Good story line, good acting by the characters, and it has the potential to be one of the best shows on ABC Family. The show itself is funny, but serious at the same time. The teenage problems they face can sometimes be used to relate to the audience.

I recommend people to watch it! It's much more than it seems. And, just because it doesn't involve some crazy plot twist/mystery like almost every other show on ABC, doesn't mean it's not worth watching! A nice show that doesn't need to involve murders, mysteries, or lies.
This show is amazing. It has the power to grab your heart and never let it go. Every time I watch this show, it's like coming home. The characters are so so real yet so so loveable, and the relationships between all of the characters, not just the romantic ones, just give you explosions of butterflies in your stomach. This show has the potential to be one of the best shows of this generation. I can't wait to see what they do next.
So amazing. It shows the painfully true lives of foster kids with great acting. It has such a unique family with four foster kids, one (or soon to be two) biological kids, and a lesbian couple that all have such different backgrounds yet manage to come together in a great family that's stronger then any average family I know of.
I think that the reason that so many people love this show is that it's so relatable. Cole, Jude, and Connor all are inspirations for LGBT youth. Kids who rebel from authority figures can identify with Jesus, and there are so many more connections people make with everyday life. I think it's awesome for a show to cover so many real world topics.
3
Twisted
"Twisted" is such a GREAT show! I hope this show has a long run on ABC Family. It certainly deserves it. It's definitely become one of my preferred shows. It's intriguing and interesting and mysterious. There's so much suspense built into the story and between the characters. There's so much you just can't predict so it just keeps you guessing. The plot of every episode keeps you entertained. Also the friendships and romantic relationships are awesome. There's the perfect chemistry among the characters. You definitely feel everything that's going on. They've done really well with the writing and choosing the actors they've chose. EVERYTHING ABOUT THIS SHOW JUST WORKS! LOVE IT.
I like the characters of Danny and lacey. The potential the storylines can have. I just want better execution in the writing on portraying each character as equals and sticking to the premise that the produces said the show was about Danny Desai reconnecting with his childhood best friends and the basis of the show is the friendships. I need to see the Lacey being treated equally to Jo (show her family and her story, not jo's, centered around them, so her having a life outside of Danny and Jo, she has done more things than Jo so treat her equally since she is a main character) I vote for this show because the idea and premise was promising. I just want better execution of those ideas, not revolving around Jo the whole time, every episode, but each character equally.
Twisted is literally the only show I watch on a regular basis. I am not an avid T.V. watcher. But when someone suggested this, I almost laughed because the teen show premise. However, I tried it. I was hooked. NO. I became obsessed. This cast is amazing. I love the trio. Danny and Jo have this wonderfully unique friendship. Lacey and Danny have the most powerful and magical chemistry that rivals the great romances on the movie screen. There is a perfect display of emotion from the leads with the gorgeous and talented Avan Jogia playing off of equally talented Kylie Bunbury as his love interest and also equally talented Maddie Hasson as his best friend. I hope to see more of this show and would love to see seasons to come. I still am in awe of the Dacey romance, the Jo/Danny friendship and am excited to see the Lacey/Jo friendship explored as well. Not only that but the whole sociopath and murder angle just capitulates this show into the top for me.
This is my absolute favourite show. It has such a great story line and is so intriguing, there is never a boring moment. I would honestly pay for this show to be renew because it is that good. The relationships and friendships make you smile and wanting more and Avan Jogia is in it so I think it should be a given to watch this show. THere are so many unpredictable things around the corner and it is just so bloody fantastic. The whole show just is written so incredibly well and the actors do it justice to the T. LITERALLY THIS SHOW IS PERFECT AND THERE SHOULD MOST DEFIANTLY BE ANOTHER SEASON IF NOT 100000000. BEST SHOW.
4
Switched at Birth
SAB is a show like none other, just when you think things are getting normal and everyone is finally settling down, something else happens, it's a real show that doesn't stray off into fairy tale land, scholcy teen drama and unbelievable nonsense. I am suprised a major network din't pick it up, this could be big the next big family drama on T.V. maybe even better than 7th heaven that held the previous record for longest running T.V. drama. SAB can go really far as long as the story line stays as good as it has been.
I love switched at birth I'm watching right now after one show I have to watch the next one. It is loaded with drama. It's a good way of learning it has a couple of people who are deaf and they talk in sign language. I never thought I would still be intristed in abc family but I still think this is an amazing T.V. series.
Never expected to like a show from ABC Family, since I'm not a teen anymore. But with SAB, it's just different. Interesting story, great actors and characters, really fun to watch, there are a lot of interesting and different than what you usually get storylines every week.
Nobody never seen 2 girls pretty like Daphane and Bay. Daphane and Bay is the 2 girls are prettiest prettier girls in the abc family shows. Nobody can beat their beauty no way cause Daphane and Bay are the 2 beautiful girls in the abc family shows. It would be great to make dolls of them how beautiful they are.
5
The Lying Game
Honestly, one of my all time fave T.V. shows! and take it from me, I watch A LOT of T.V.! Binged watched the series then I learned it was cancelled, like I understand it didn't get as many viewers as you'd have liked but you could have done like a special couple of episodes, just to give the fans (with terrific choice of T.V. shows) some sort of closure into things like: who Emma ended up with (my vote for Ethan), what happened when everyone found out about the twins, what happened on the roof before Alec cam through the roof, etc things like that because now I seriously want answers! Apart from unanswered questions, I loved this show so much and highly recommend it to anyone!
This was my favorite show on abcfamily, only to find out that they killed it as well. The writing was excellent. Can they do a movie or something so we at least know what was supposed to happen next. I'm so disappointed it's leaving. Yet you want to run other shows into ground like Secret Life. I'm so over that entire story. I thought last season was the last season.
I only started watching this recently... And I love it! Just want you guys out there to know that I'm not being peppy... I am being serious. They better renew THE LYING GAME for a 3rd season... Or else it looks like the ABC Family are going to lose a lot of viewers! Remember... The numbers are not going to drop unless you make them!
Really an amazing show. I am so impressed with it. The makers of the show clearly take their work seriously. The show is surprisingly realistic, especially for a show about twins who switch places.
6
The Secret Life of the American Teenager
It was so sad to see this show end like it did she didn't marry Ricky and she left john but at least he was with his father and she just goes to collage. I wish it did not end like that I was literally crying when they graduated and she told Ricky she was not marrying him and when she just walked out the meat shop door and how is she gonna basically go live with been when she was engaged to him but broke it off and her friends kinda left her in the dust. BUT I LOVED THIS SHOW SO MUCH
This is a BOMB show. Probably the best show I've ever seen. I never get hooked on T.V. shows off of netflix but I did to this one. AMAZING show, watch it! Youll get hooked. This show is unreal. Itll always leave you wanting more, just like it did to me a the last episode ):
This show was the beast out there and I can't believe it's over...5 years this shows been on and I never stopped watching it. I even watched it from the beginning on Netflix. I'm GANA MISS. IT SO MUCH! Good bye secret life...
3
Love it so much. I mean this shows really speaks on the facts what teens are facing nowadays. I mean its not that easy speaking to your parents about sex but you have to do it.
7
Baby Daddy

Baby Daddy is an American sitcom created by Dan Berendsen that premiered on June 20, 2012 on ABC Family (later Freeform). The series follows Ben, a man in his twenties, who gets the surprise of his life when a one-night stand leaves his baby at his doorstep. Ben decides to raise his little girl with ...read more.
I love Baby Daddy. It's filled with cute guys (and girls) and it mixes comedy with also some family love. I love the first episode so much when he is alone with baby Emma it is too sweet and all around amazing
I Love this show so much it like he started out as a one night stander and a drunk with no responsibilities and then he grew up and started to take care of his beautiful daughter Emma. Ben is such a good dad
I love this show I know I'm a boy but this is the best show I wached I just can't wait for season 5 and I think ben and riley should be maried not danny and riley at least ben was man enough to tell her that hhe loved her so I also vote for Riley AND Ben!
I binge watched all 3 seasons in about 1 week and it's adorable! Can't wait for season 4 to come out...
8
Jane By Design
Amazing is the closest word to describe this beautiful, majestic show. Fashion, drama in high school. Comparing two different worlds that are so connected to each other in ways no one could have imagined. Please keep this show going. It is sophisticated and beautiful! I am completely impressed and I adore every minute of it.
Jane by design is the best show ever their is drama and it keeps you on the edge of your seat for the hole episode and it keeps you wanting more. the only downfall is they cancelled the show before they made a season 2 and I can't find the last episode for the life of me but other then that this is a fantastic show.
I love jane by design I am obsessed with eli please everone bring this show back. It is a really nice show once you follow it and you learn a sense of responsibility and other ethics I woul hate to see this show not have a ggod comeback and left hasnging from episode 18. There has to be a season 2! 11
I love JANE BY DESIGN! I don't know why they cancelled it, it inspired even maybe some people to be a fashion designer. I thought this show was very creative and well fit for teens
9
Revenge
The show is filled with deception and exitment only when you think something something better does
I am so sad they stopped the show it was one of the best shows
Something about it bothers me... And I'm not sure what it is.
I love it! One of my all time favorite shows
10
Make It or Break It
Such an underrated show! So many of my friends watched it while it was still on and loved it, that's why I decided to watch it on my own recently. It was very realistic as to how competitive the gymnastics world is! Plus you get to see some incredible gymnastics routine! The characters were so dedicated to the sport and did everything to reach their dreams. It is pretty inspiring
It is the BEST THING I'VE EVER SEEN! I just finished it about 1 week ago and I'm so sad because I can't find anything as good as make it or break it! At the beginning, its not that interesting but after the third episode I BECAME OBSESSED! How can they cancel a fabulous show like this?! I'm still so mad that there are no more episodes.
Love, love, love make it or break it. It was a very positive show and I've learned so much from it like not to make boys a main focus and not to give up on what I want. To go above and beyond to reach my dreams not letting no one stop me.
I would anything to have some more episodes. Personally I think that they should finish it at season 4 where it would show their life back at the rock after the olympics and the end of their careers
The Contenders
11
Once Upon a Time
This show is so amazing! It's starting to get old so there are some mistakes in the plot but I feel like I'll never get tired of it. The first seasons are always the best, but the new ones are also great and that's rare in series that are on for more than 3-4 seasons. I just love how well developed the characters are, and how good the plot twists are. Adam and Eddy are doing an awesome job! My heart's been broken more than once, I found myself crying and hyperventilating way too many times.
OUAT is a great show I love the way they made fairy tails so much more interesting. I also love how they tell what happened before and after what the fairy tail books and movies tell you. I love how almost non of the couples in the show have there love all figured out they all are struggling to figure out what they are feeling and who there true love is. There is also a lot of good looking guys:) over all I think everyone who enjoys fairy tails with a twist should watch it. I think this OUAT is the best show on ABC and I think it is my favorite show ever. I so fangirl out about OUAT. The actors are all so good too. Best show on ABC!
I think this show is pretty good but, it seems like the same things keep happening. For example, they always have to travel into another dimension and it's starting to get old. I like the first season the best because you are not sure if the fairy tale world exists. It seems like it's all a kids imagination.
Best Show Of All Time. Looove it I am the biggest Once Upon A time fan imaginable, I am going to Steveston British Columbia (Once upon a time filming location! ) I Amazing! Really really really hope there is a 7th season People watch Once upon a time!
12
The Nine Lives of Chloe King
Nine Lives of Chloe King was the best show in the world. It was original and it always left you wondering what will happen next. Especially the finale. God, ABC Family either needs to stop making good shows or stop cancelling them. My vote is for the stop canceling. THIS SHOW ROCKS! #1!
For me, it was the best show in abc, why would they cancel it... I hope it have a season 2.
Love this show so much please put it back on!
My favorite show I wish they put more show
13
10 Things I Hate About You
I wish they made a season 2 of this because I'm so in love with the show.
It was a good show
The show was so amazing my favorite character was Patrick but Blank gives him a run for his money! 😁
This was an AMAZING show. SO sad it ended. Hot guuys, great scripts, and an plain out AWESOME show. They REALLY should bring it back. Like at least a reunion movie or something!
14
Greek
Best show ever. I have never felt such an emotion watching any other ABC family serie. It's moving and amusing. You are so likely to connect with any character and eventually love it. Actually, every character has its own personality, makes mistakes and grows up. Also, the plot evolves constantly through a deep and funny moments at the same time. You definitely will regret not being part of their greek system!
Amazing. Never has ABC Family offered a show with so much depth. Both guys and girls could get into the show and everyone was able to find a character that they connect with. Why must ABC Family always let go of the gems they create and instead bring in trash like Pretty Little Liars or Secret life.
It's a really fun show. And no matter what your personality is it on there- Rusty is a nerd who just wants to fit in
Dale is a full-on Christian and virgin in college
Casey is Miss Popularity and waffles between Cappie and Evan
Ashleigh is the sweet and lovable person everyone wants as a BFF
Cappie never wants to leave college
Evan is trying to escape his parents shadow
And I would continue but I think you get it by now
Love this show! You can watch the whole series for free on the freeform website and I suggest you do! It is funny and light-hearted, It will just put you in a really good mood.
15
Bunheads
Please don't cancel this excellent show. It is a bright spot in an otherwise boring lineup. Smartly written, funny and poignant all in one show. The girls are so talented and Sutton Foster is fantastic. This show just needs more advertising sent it's way. If more people were aware of how good it is it would be in your top 3. Looking forward to the next season. Sincerely. Diane Deighton
This show is so refreshing! It has great characters, amazing talent and a brilliant story line! It's touching, comical, funny and it's real. Reaches a lot to lots of people in the audience. Not to mention the awesomeness of Michelle's sarcasm =) An amazing creation from Amy Sherman-Palladino
I really hope more episodes are released. This is the best show ever! Enough said.
Brilliant inspiring show. Please, bring it back
16
Full House

Full House is an American sitcom created by Jeff Franklin for ABC. The show chronicles a widowed father, Danny Tanner, who enlists his best friend and brother-in-law to help raise his three daughters.
This is a great show. I have watched almost all the episodes. Full House is about a dad who can't take care of his kids because his wife died. So, he asks his friend and brother in law to help him. Once they move in and the family keeps getting bigger it turns into a full house. If you enjoy this show you should watch Fuller House. It is about one of the daughter's family in Full House. The plot is directionally the same. It's like an updated version of Full House.
An amazing show about a big family struggling with many different problems: bullies, child abuse, drinking, and even deaths of a loved one! A must-watch!
Best show ever and I still watch it! This show really helps through rough times, teaches lessons, and is just HILARIOUS! I love this show so much!
This show was so Old school I loved the show when I was growing up in the late 1980's
17
Melissa & Joey
I love this show so much just still waiting on it to come back on try to make it very fast I'm ready to watch...
I love this show, can't belive the way season 4 ended! They should start production again and make season 5
I love Melissa and Joey. They're the best couple ever!
Best show ever! It needs to hurry up and come back on!
18
Boy Meets World

A great show that isn't only funny but also has meaning and good lessons. Sometimes the continuity is not that good and some behaviour from certain charactwrs frustrates me, but its really rare. This is my favorite sitcom ever and I'm sad that there isn't much talk about it. Its underrated and everyone knows girl meets world better, but honestly, gmw is nothing compared to bmw in my opinion
No doubt the best T.V. show ever just simply amazing. Keeps you hooked and can't wait for the next episode.
Best show ever it has life skills and has the solutions and has the best comedy
OMIGOSH! Best show ever! I love Eric and Shawn the most. They're so dumb but yet super hilarious!
19
Gilmore Girls

Gilmore Girls is an American comedy-drama television series, created by Amy Sherman-Palladino and starring Lauren Graham and Alexis Bledel. The show debuted on October 5, 2000 on The WB and became a flagship series for the network. Gilmore Girls originally ran for seven seasons, with the final season ...read more.
Gilmore girls it's the best show EVER! the end was kinda a surprise for the actors because it was cancelled and the actors found out when it was not renewed so they didn't know that it was the last chapter, but you definitely have to give it a shot, it's amazing to see all the characters, the good plot, and the incredible story of Lorelai and Rory, I have watched it so many times, and I'm so excited that it is going to be picked up by Netflix for 4 new episodes to finish the show as the producer Amy Sherman-Palladino wanted.
If you have not seen Gilmore Girls then you must have been dead for the last decade and a half. This show is such a cultural icon, that in itself should be enough to make you watch it. It follows probably the most beautiful mother daughter relationship on T.V.. The Gilmore girls are best friends with each other, and they will quickly feel like your best friends too!
Best show ever! Iv watched all 7 seasons 6 times and I'm still interested. This should be #1
These other shows are jokes.
20
Ravenswood
First I thought it was okay but when you get into it and commited to watching it... Amazing. Not exactly a thriller but its like an episode of pretty little liars Halloween special in every episode, not just Halloween. Can't wait until winter premiere!
Great show, especially if you know what "Pretty Little Liars" is which I do. So I had amazing time waching Ravenswood too. Can't wait until new season. xx
Brilliant T.V. show, already obsessed!

-joined with pretty little liars
Love this show so much
21
Braceface

Braceface is a Canadian/American animated series that aired on Teletoon in Canada, and on Disney Channel and ABC Family in the United States, as well as Fox Kids and then Pop Girl in the United Kingdom.
For those who didn't know, this aired on ABC Family in 2001-2003.
22
Kyle XY
This show is one of the most super interesting series I had love to watch everyday without stoping.This series is fascinating, fabulous and loveable and I wish there could bring back season 5 and is so sadden for ABC family to have cancelled it.
I absolutely live Kyle xy! I have NO idea why they would cancel the best show ever! It's so relatable! It has romance and mystery but it's not like a the other cliche shows out there! Don't get me wrong I like those too but Kyle was different! He was so cute, and funny, smart, relatable... What was I saying? Anyway, there have been SO many times in real life where I have literally said "I need Kyle! " No joke! I have watched this show, the whole series, three times. Plus certain episodes even more than that! Plus I got my entire family to watch it to! They LOVE it! I really don't understand why abc family would cancel this show! It was AMAZING! And if you don't think so, I think you need to visit a doctor!
#1 for ever! Best show of ABC Family! Too bad they cancelled, still a truly unforgettable show, the way you can relate to the characters, the way the story develops and not to mention how great the actors were, ABC 'Jumped off a cliff' when they decided to cancel this amazing show, there are still good shows, but this one is off the charts!
It was really sad when they cancelled the show and I'm disappointed in abc for that. If they would have let the show go on, I would be a happy child. Now I have to live the rest of my life wondering how things could of ended and what would kyle's decision would of been to kill Cassidy or let him live?
23
Friends

Friends is an American television sitcom, created by David Crane and Marta Kauffman, which originally aired on NBC from September 22, 1994, to May 6, 2004, lasting ten seasons. It now airs on Nick at Nite. ...read more.
Best show! Show from the 90's about friends living in New York City and their lives!
I love this show so much
Its one of the best shows iv'e ever watched
24
About a Boy
A beautiful funny show that will capture all audiences. Needs more attention and love keep the show alive!
Sooo funny! I adore this show! Please bring it back!
It's a good show!
25
Sabrina, The Teenage Witch

Sabrina the Teenage Witch is an American sitcom based on the Archie Comics series of the same name. The show premiered on September 27, 1996, on ABC to over 17 million viewers in its "T.G.I.F." line-up.
I wish this show was still on T.V. because I miss this show
Please get this for me thank you
Please please pleease come back, Sabrina!
PSearch List