Top Ten Most Accomplished Athletes of All-Time
2storm
These are athletes that have set the bar high for present day players and whose records and milestones may never be reached.
The Top Ten
1
Usain Bolt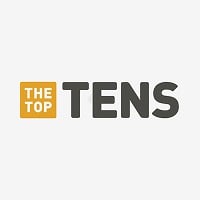 Usain St. Leo Bolt is a Jamaican sprinter. Regarded as the fastest person ever timed, he is the first man to hold both the 100 metres and 200 metres world records since fully automatic time measurements became mandatory in 1977. Along with his teammates, he also set the world record in the 4×100 metres ...read more.
This list is one of the most distinguished in the top tens.
The answer to the question who are the most accomplished athletes and especially who deserves the number 1 is very difficult. After decades of been a sports fan, I think that the answers should be given more than a decade after the end of an athlete's career.
Usain Bolt improved the world records a lot but his main achievement is the 6 individual Olympic medals. He's definitely among the best but I can't say that he deserves the number 1. I have no answer to this question.
He has what is it 6 gold medals - 2storm
2
Bill Russell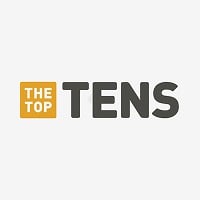 William Felton "Bill" Russell is an American retired professional basketball player. Russell played center for the Boston Celtics of the National Basketball Association from 1956 to 1969.
He has so many rings - 2storm
Heaps of rings
3
Michael Phelps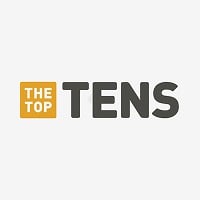 Michael Fred Phelps II is an American competition swimmer and the most decorated Olympian of all time, with a total of 22 medals in three Olympiads.
Most decorated Olympian of all times with 28 medals (23 gold).
He has won more Olympic medals than 161 countries (! ).
Most decorated Olympic athlete and became a meme. How many athletes do you know that can say that about themselves?
So many Olympics - 2storm
4
Michael Jordan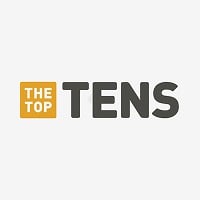 Michael Jeffrey Jordan, also known by his initials, MJ, is an American retired professional basketball player.
In 1993 Larry Bird said : "Jordan takes the 10. All the others we deserve no more than 8".
I agree with Bird. It's an insult Bill Russell to be higher than M.J. for his rings which are based on team work.
Individually, Russell belongs were Bird claimed.
He accomplished so much he quit for a year - 2storm
5
Tom Brady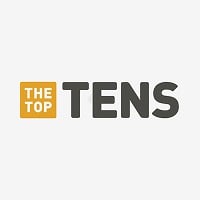 Thomas Edward Patrick Brady, Jr., is an American football quarterback for the New England Patriots of the National Football League. Brady is known for being the only quarterback in history to win 6 Super Bowls, and is often considered one of the best quarterbacks of all time. Brady is also frequently ...read more.
He has accomplished a lot - 2storm
6
Babe Ruth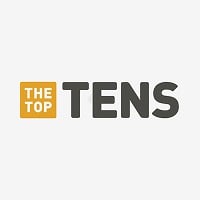 George Herman Ruth Jr., better known as Babe Ruth, was an American professional baseball player whose career in Major League Baseball spanned 22 seasons, from 1914 through 1935.
Unbelievable career - 2storm
7
Wilt Chamberlain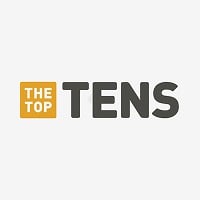 Wilton Norman "Wilt" Chamberlain was an American basketball player . He was born on August 21, 1936 in Philadelphia and died on October 12, 1999 in Los Angeles due to heart failure . ...read more.
Michael Jordan is the best player ever, but the records are mostly of Chamberlain.
So many records - 2storm
8
Pele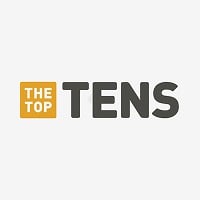 Edson Arantes do Nascimento, known as "Pelé", is a retired Brazilian professional footballer who played as a forward. He is one of the best players in football, hence why he's nicknamed the "king of football".
He's in the top ten.
The 'King' won 3 World Cups.
Some people say that this happened as he is Brazilian.
But he's the only Brazilian who managed to do so.
9
Joe Montana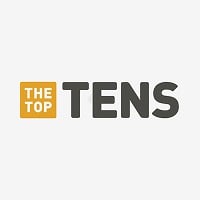 Joseph Clifford "Joe" Montana, Jr., nicknamed Joe Cool and The Comeback Kid, is a retired American football quarterback.
10
Gerd Müller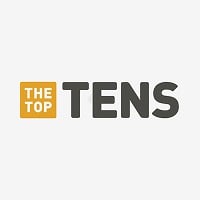 Gerhard "Gerd" Müller is a German retired footballer. A prolific striker renowned for his clinical finishing, especially in and around the six-yard box (penalty box), he is regarded as one of the greatest goalscorers of all time. According to RSSSF, he's 5th with a total of 735 goals in official matches. He mostly played for Bayern M. and the W. Germany National team.
What makes him unique is that he won all tophies and all the top scorer titles of any competition he played: 7 times top division scorer, 3 times top
scorer of the National Cup, 4 times top scorer of European Champions Cup, top scorer of the Euro Cup 1972, top scorer of the World Cup 1970. I'm intrested in goalscoring statistics for at least two decades. There's no other player with this achievement.
Additionaly, he's still the top scorer of Bundesliga and the DFK-Pokal by far and I think he will remain for a lot more decades.
"Der Bomber" was elected 13th player of the 20th century in IFFHS elections.
The Contenders
11
Oscar Robertson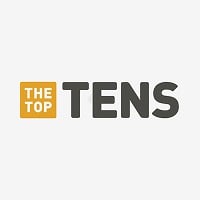 Oscar Palmer Robertson, nicknamed "The Big O", is an American retired National Basketball Association player who played for the Cincinnati Royals and Milwaukee Bucks.
The triple double king he won MVPS and everything - 2storm
12
Ferenc Puskas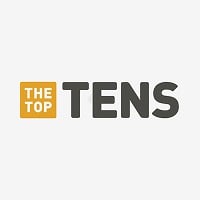 Ferenc Puskás was a Hungarian footballer and manager, widely regarded as one of the greatest players of all time.
Ferenc Puskás was one of the greatest football icons of all times, as he managed to be not only a great leader but also a prolific scorer. He made two important world records:the first was as the top National teams scorer of the world with 84 goals, a record that stood for 50 years and the second one as the first top division goalscorer ever (514 goals since 1966).The second one still stands and is quite impossible to be broken in future.
FIFA Puskás Award is annualy awarded to the player who has scored the "most beautiful goal" over the past year.
13
Alexander Karelin
Aleksandr Aleksandrovich Karelin is a retired Greco-Roman wrestler for the Soviet Union and Russia. Nicknamed the "Russian Bear","Russian King Kong","Alexander the Great" and "The Experiment", he is considered the greatest Greco-Roman wrestler of all time. Karelin won gold medals at the 1988, 1992 and 1996 Olympic Games and a silver medal at the 2000 Olympic Games. He is also 9 times World Champion.
Karelin went undefeated for the first time from 1982 to 1987 and second time from 1987 to 2000. In 1985 he came to international competitions and won a junior world title. He had his first loss at the USSR championships in 1987, to the reigning champion Igor Rostorotsky. He lost for a second time from Rulon Gardner of the United States in the final of the Sydney Olympics.
His wrestling record is 887 wins and two losses, the best in individual sports.
14
Wayne Gretzky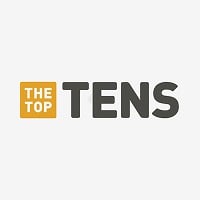 Wayne Douglas Gretzky CC is a Canadian former professional ice hockey player and former head coach. He played 20 seasons in the National Hockey League for four teams from 1979 to 1999.
15
Naim Süleymanoğlu
Naim Süleymanoğlu, born in Bulgaria as Naim Suleimanov, was a Turkish world and Olympic Champion in weightlifting, who was nicknamed "The Pocket Hercules" because of his small stature of 1.47 m (4 ft 10 in).
In the 1988 Summer Olympics, he set a record by lifting 190 kg in the clean and jerk, 3.15 times his bodyweight, which is the highest ratio clean & jerk to bodyweight of all time.
He was the first weightlifter that won 3 gold Olympic medals (1988,1992,1996) losing one more (1984) due to his country (Bulgaria) boycott, unbeaten for 9 years (1983-1992) in all competitions he participated and set an astonishing total of 59 world records.
If those aren't enough, I have to say that he was world champion and world recordholder for first time (mens' category) aged 16 only (! ). Alekseyev broke his first world record aged 28.
I'm not a weightliting fan. But as I'm a little younger than him, I was surprised of hearing a teenager to brake mens' world records that ...more
16
Vasily Alekseyev
Vasily Ivanovich Alekseyev was a Soviet weightlifter who won gold medals at the 1972 and 1976 Summer Olympics and 20 gold medals in World Championships. The 6'1 350 pounds athlete of the super heavyweight category was the first man to clean and jerk 500 pounds (227 kg).He was unbeaten and held the World Championship and European Championship titles for eight years (1970-1977). He was the first man to total over 600 kg in the triple event. He was voted as "The Greatest Sportsman" of the Soviet History.
What makes him accomplished is the number of the world records he set : 80 (! ). He is the greatest recordbreaker of all sports and all times. He received bonus funds every time he set a world record by the Soviet Union.To understand how incredible is this number you have to know that the greatest Olympian Michael Phelps set 39 world records.
Alekseyev was featured on the cover of Sports Illustrated 14 April 1975, titled "World's Strongest Man".
17
Juan Manuel Fangio
Formula One (F1) can be considered as the most distinguished sport.
Among the great drivers of it's history I think that the most accomplished one was Fangio.
Juan Manuel Fangio Déramo, nicknamed El Chueco ("the bowlegged one", also commonly translated as "bandy legged") or El Maestro ("The Master"), was an Argentine racing car driver. He dominated the first decade of F1 racing, winning the World Drivers' Championship 5 times. His record stood for 47 years and another one, the four different teams still stands. What makes him accomplished is the the highest winning percentage in F1 - 46.2% - winning 24 of 53 races he entered. Compared to others, A.Senna (25.5%), M. Schumacher (29.7%), L. Hamilton (31.9%), he's far front.
When Schumacher surpassed his titles record said "Fangio is on a level much higher than I see myself. What he did stands alone and what we have achieved is also unique. I have such respect for what he achieved." When Lewis Hamilton equaled Fangio's five ...more
18
Margaret Court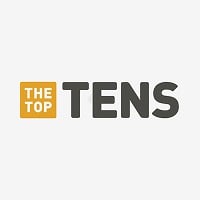 Margaret Court AO MBE, also known as Margaret Smith Court, is a retired Australian tennis player.
In 1970, Court became the first woman during the Open era (and the second woman in history) to win the singles Grand Slam. She won 24 of those titles (11 in the Open era), a record that still stands. She also won 19 women's doubles and 21 mixed doubles titles, giving her a record 64 major titles overall. She is the only woman to win the mixed doubles Grand Slam, which she accomplished twice. Her all surfaces singles career winning percentage of 91.68% (1,180-107) is one of the best of all time according to the Sporteology website. Her open era singles career winning percentage of 91.37% (593-56) is unequalled, as is her Open Era winning percentage of 91.7% (11-1) in Grand Slam finals.
The International Tennis Hall of Fame states, "For sheer strength of performance and accomplishment there has never been a tennis player to match (her)."
19
Nadia Comaneci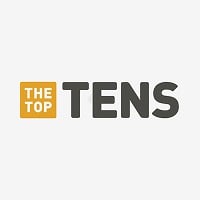 Nadia Elena Comăneci is a Romanian retired gymnast and a five-time Olympic gold medalist in individual events. Comăneci is one of the world's best-known gymnasts and is credited with popularizing the sport around the globe.
Comăneci is the first gymnast to be awarded a perfect score of 10.0 at the Olympic Games, and then, at the same Games (1976 Summer Olympics in Montreal), she received 6 more perfect 10s en route to winning three gold medals. At the 1980 Summer Olympics in Moscow, she won two more gold medals and attained two more perfect 10s. During her career, Comăneci won 9 Olympic medals.
On the balance beam, she was the first gymnast to successfully perform an aerial walkover and an aerial cartwheel-back handspring flight series. She is also credited as being the first gymnast to perform a double-twist dismount. Her skills on the floor exercise included a tucked double back salto and a double twist.
Although the most successful gymnast is the Soviet L.Latynina, ...more
20
Florence Griffith Joyner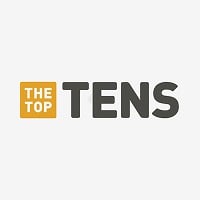 Florence Griffith - Joyner is regarded the fastest woman of all times.
In 1988 USA Olympic trials she broke the world record of 100 meters by 0.27 seconds and in same years' Olympics the world record of 200m by 0.37 seconds. She won 3 gold and one silver medal in 1988 Olympics. She also won a silver medal in 1984 Olympics.
Her world records still stand.They aren't the longest lived (J. Kratochvilova, 800m since 1983), but if there is a record of track and field that will stand for half a century, it will be her one of 100m (10.49).
She is forgotten. I'm surprised of she's not even in the list with the greatest athletes of all time (a lot of great athletes of the past even isn't there or lost in unbelievably low positions).
21
Arnold Palmer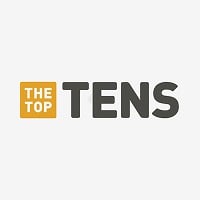 Arnold Daniel Palmer was an American professional golfer who is generally regarded as one of the greatest players in the sport's history.
22
Floyd Mayweather Jr.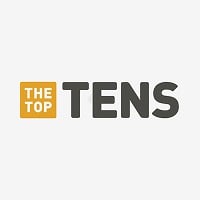 Floyd Joy Mayweather Jr. is an American former professional boxer and current boxing promoter. ...read more.
I agree with the list maker.
May be a jerk, but he is still accomplished. - 2storm
23
Jackie Robinson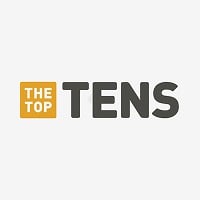 Jack Roosevelt Robinson was an American professional baseball player who became the first African American to play in Major League Baseball in the modern era.
24 Lionel Messi
25
LeBron James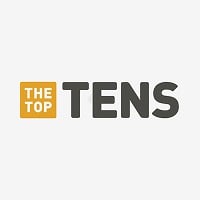 LeBron Raymone James is an American professional basketball player for the Los Angeles Lakers of the National Basketball Association. LeBron has played for the Cleveland Cavaliers, Miami Heat, and the Lakers.
A freak of nature and he still did his dreams of bringing a title to Cleveland - 2storm
26 Bruce Jenner
27
Derek Jeter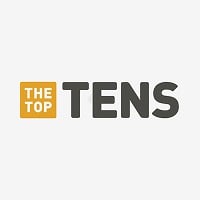 Derek Sanderson Jeter is an American former professional baseball shortstop, current businessman and baseball executive who is the chief executive officer and part owner of the Miami Marlins of Major League Baseball.
BAdd New Item
Related Lists

Most Respected Athletes of All Time

Top Ten Most Arrogant Athletes

Most Popular Athletes Ever

Top Ten Sports that are Stereotypically Viewed as Having the Most Caucasian Athletes

Top Ten Athletes who are Most Important to Their Sport
List Stats
100 votes
27 listings
2 years, 119 days old

Top Remixes

1. Bill Russell
2. Michael Phelps
3. Usain Bolt

2storm
1. Usain Bolt
2. Bill Russell
3. Babe Ruth

htoutlaws2012
Error Reporting
See a factual error in these listings? Report it
here
.