Top Ten Actors, Dead and Alive, Who Would Make Excellent James Bond Villains
We need someone dark, sinister, mysterious and cunning. Playing a Bond villain is no easy game. But these actors, I think, would cut it.

1 Benedict Cumberbatch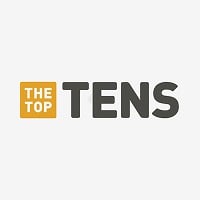 Benedict Timothy Carlton Cumberbatch is an English actor and film producer who has performed in film, television, theatre and radio.
He'd be a great choice for the role, but I imagine he's getting a little too familiar with playing villains in major franchises. I'd guess that he'd turn the role down for the time being. At least until he's had time to distance himself from the typecasting issues. - BKAllmighty
I think he would make an excellent Bond himself, but his acting style as a villain, from Kahn to the Necromancer, is near unbeatable. Deep and dark voice, sharp emotional and physical expression, and in the plot development of a class-act Bond film, the last thing you'd expect. He would only make a mindblowing Bond villain. - PositronWildhawk
He would be perfect as a Bond villain but I think he should try playing more protagonist in movie franchises so he can avoid getting typecast.
He would be PERFECT! Just think of his role in Star Trek. It was so great!
2
Heath Ledger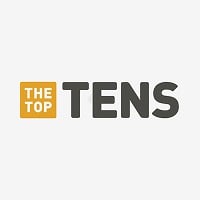 Heath Andrew Ledger was an Australian actor and director. After performing roles in Australian television and film during the 1990s, Ledger left for the United States in 1998 to develop his film career.
If only he was still with us. Just picture it. As a villain, he was vastly different from what we're after, but he'd have brought something else to Bond. - PositronWildhawk
Yes. He would have been perfect for being a Bond villain. There's no denying that. - BKAllmighty
3
Tim Curry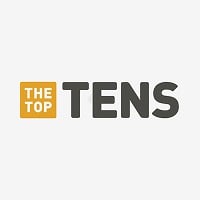 Timothy James "Tim" Curry is an English actor, voice actor and singer, known for his work in a diverse range of theatre, film and television productions, often portraying villainous roles or character parts.
Shame his health issues have probably dashed any hopes, but in his heyday he would've excelled as a Bond villain. Imagine Curry instead of Jonathan Pryce in "Tomorrow Never Dies". - truckturner
Tim Curry hasn't exactly been busy these past few years. Maybe a role such as this would be the ticket he needs into becoming a bankable star again. I've always been a fan of his. - BKAllmighty
4
Gary Oldman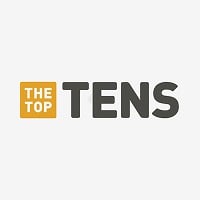 Gary Leonard Oldman is an English actor, filmmaker, musician, and author. Renowned for his "big" acting style, Oldman is one of the most celebrated thespians of his generation, with a diverse career encompassing theatre, film, and television. He has received a Golden Globe award and an Academy Award: ...read more.
Considering how easy it is to play a convincing hero as it is for him to play a convincing villain, I'd say that he'd be a great choice since the 007 series could use a villain that isn't obviously evil from the moment we meet them (similar to Kristatos in 'For Your Eyes Only'). - BKAllmighty
5
Robin Williams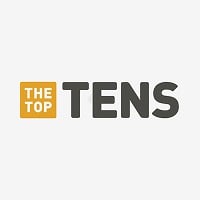 Robin McLaurin Williams was an American actor and comedian. Starting as a stand-up comedian in San Francisco and Los Angeles in the mid-1970s, he is credited with leading San Francisco's comedy renaissance. He died in 2014.
6
Arnold Schwarzenegger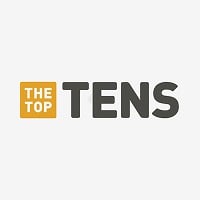 Arnold Alois Schwarzenegger is an Austrian-American actor, filmmaker, businessman, investor, author, philanthropist, activist, former professional bodybuilder and former politician.
I'll be back Bond
I guess it's time to have a 'bonding' session. - DapperPickle
7
Cate Blanchett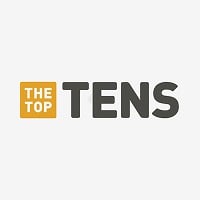 Catherine Élise "Cate" Blanchett is an Australian actress and theatre director. She has received international acclaim and many accolades for her work, including two Academy Awards, three Golden Globe Awards, three BAFTA Awards, six AACTA Awards, and three Screen Actors Guild Awards.
I must admit that her as a 007 villain has never crossed my mind. But now, with the idea planted in my head, I think she'd be brilliant. Imagine a twist involving her as a Bond girl that is revealed to be the main villain (sure, it's not a new idea but every time we've seen it it's always involved a #2 villain or lower - she'd be the MAIN boss). I'm not going to be able to get this out of my head, now. - BKAllmighty
Outstanding actress, and maybe a good Bond girl, but I imagine a Bond girl who would betray Bond, and slowly be revealed as the snake behind the whole villain's operation. - PositronWildhawk
8
Johnny Depp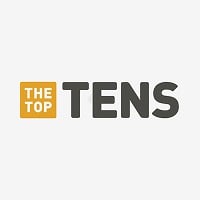 John Christopher "Johnny" Depp II is an American actor, producer, and musician. He has won the Golden Globe Award and Screen Actors Guild Award for Best Actor. His role in a movie is often rather big. His character is often on the "loopy side" and his character being in a darker state of mind, etc.
His diversity would definitely be a strength if he was to accept the challenge. I'd be willing to give him the benefit of the doubt (I've become slightly disenchanted with his work in recent years - he needs to lay off of working for Tim Burton - too much white face makeup). If he's as good as their saying he is in 'Black Mass' then I might just give him my vote of confidence. - BKAllmighty
The man can do absolutely anything and everything. Including a wicked, sinister villain. And I imagine Ian Fleming and Christopher Lee would very much approve. - PositronWildhawk
Would be great but they're never gonna do it cause he would be so much better than James Bond.
Yay! Would be great and he can be anything, so that's good with me.
9
Bruce Willis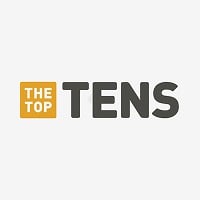 Walter Bruce Willis, known professionally as Bruce Willis, is an American actor, producer, and singer.
Yes
10
Tom Hiddleston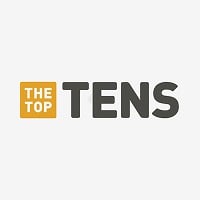 Thomas William Hiddleston is an English actor. He is best known for his role as Loki in the Marvel Cinematic Universe, appearing in Thor, The Avengers, and Thor: The Dark World.
The Contenders
11
James Gandolfini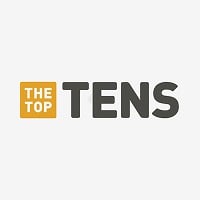 12
Robert Duvall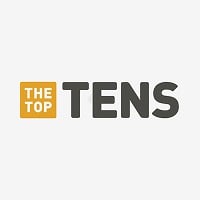 Robert Selden Duvall is an American actor and director. He has been nominated for seven Academy Awards, seven Golden Globes, and has multiple nominations and one win each of the BAFTA, Screen Actors Guild Award, and Emmy Award.
13
Charlie Sheen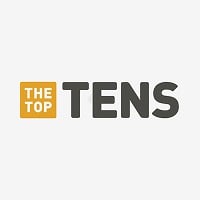 Carlos Irwin Estévez, known professionally as Charlie Sheen, is an American actor. Sheen has appeared in films including Platoon, Wall Street, Young Guns, Eight Men Out, Major League, Hot Shots!, and The Three Musketeers.
Okay, admittedly, I don't think he can pull off a Scottish accent, but, I think he could probably pull of the character, particularly with his relationships with women.
This list is for potential villain candidates, not for Bond, himself. Plus, Bond is natively British (Connery just kept his native accent). - BKAllmighty
14
Steve Buscemi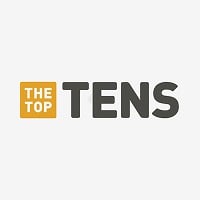 Steven Vincent "Steve" Buscemi is an American actor, comedian, director, and former firefighter. Buscemi has starred and supported in numerous successful Hollywood and indie films.
15
Sean Penn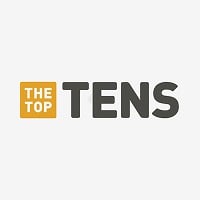 Sean Justin Penn is an American actor, filmmaker, and political activist. He has won two Academy Awards, for his roles in the mystery drama Mystic River and the biopic Milk.
To think that he's the same actor who played Jeff Spicoli in 'Fast Times at Ridgemont High' amazes me since the guy has got some of the best serious chops in the business. His intensity levels go through the roof when he wants them to. Imagining him as a Bond baddie paints a pretty interesting picture, I think. - BKAllmighty
16
Colin Firth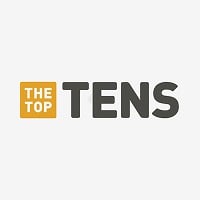 Colin Andrew Firth is an English actor. Firth's films have grossed more than $3 billion from 42 releases worldwide.
Colin would be amazing! Handsome and he'd play 'quietly deadly' amazingly. Let's have a suave Bond Villian for a change. - Britgirl
17
Jeremy Irons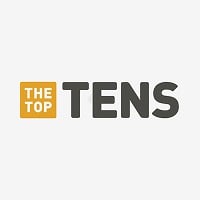 Jeremy John Irons is an English actor. After receiving classical training at the Bristol Old Vic Theatre School, Irons began his acting career on stage in 1969, and has since appeared in many West End theatre productions including The Winter's Tale, Macbeth, Much Ado About Nothing, The Taming of the ...read more.
18
Christian Bale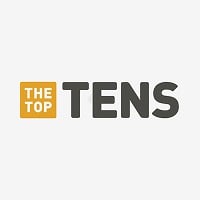 Christian Charles Philip Bale is an English actor. He has starred in both blockbuster films and smaller projects from independent producers and art houses.
19
Michael Fassbender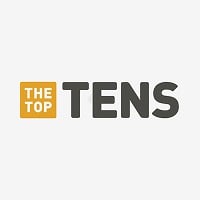 Michael Fassbender is a German-Irish actor of stage and screen whose career includes roles in both independent and blockbuster films, most notably; Hunger, Inglourious Basterds, Shame, X-Men: First Class, Prometheus, 12 Years a Slave, Frank, X-Men: Days of Future Past, and Steve Jobs.
20
Kevin Spacey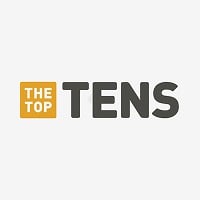 Kevin Spacey Fowler is an American actor, producer and singer. He began his career as a stage actor during the 1980s before obtaining supporting roles in film and television.
21
Penelope Cruz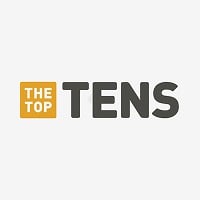 Penélope Cruz Sánchez is a Spanish actress and model. Signed by an agent at the age of 15, she made her acting debut at 16 on television and her feature film debut the following year in Jamón Jamón.
22
Helen Mirren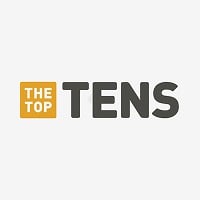 Dame Helen Lydia Mirren, is an English actor. Mirren began her acting career with the Royal Shakespeare Company in 1967, and is one of the few performers who have achieved the Triple Crown of Acting, having won the Academy Award for Best Actress in 2007, after two previous nominations, for her performance ...read more.
She's been in the news a lot within the past few months thanks to her enthusiasm behind possibly playing a villain in the next 'Fast & Furious' installment. Well, I'd love to see her as a Bond villain first. Perhaps the main reason why she'll likely never play the role, however, is due to the fact that she can be very similar to Judi Dench (their personalities can be very much the same when playing characters that have power). Too bad. She'd be a natural choice. - BKAllmighty
23
David Tennant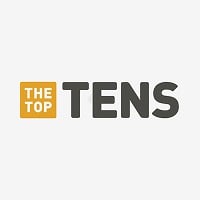 David Tennant is a Scottish actor known for his roles as the Tenth Doctor in the British television series Doctor Who, Alec Hardy in Broadchurch, Giacomo Casanova in the TV serial Casanova, Kilgrave in Jessica Jones, and Barty Crouch, Jr. in the Harry Potter movie series.
24
John Travolta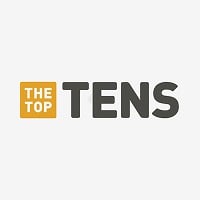 John Joseph Travolta is an American actor, dancer, and singer. Travolta first became known in the 1970s, after appearing on the television series Welcome Back, Kotter and starring in the box office successes Saturday Night Fever and Grease.
25
Jude Law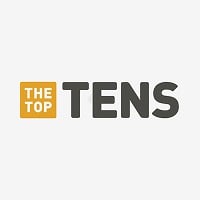 David Jude Heyworth Law (born 29 December 1972), is an English actor. He has received nominations for two Academy Awards, two Screen Actors Guild Awards, three Golden Globe Awards and two British Academy Awards, winning one. In 2007, he received an Honorary César and was named a knight of the Order ...read more.
26
Daniel Day-Lewis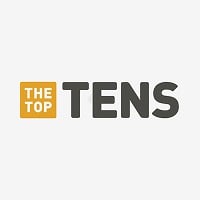 Sir Daniel Michael Blake Day-Lewis is an English actor. He holds both British and Irish citizenship. He has won 3 Academy Awards for Best Actor for My Left Foot, There Will be Blood, and Lincoln.
The man has mastered every role he's ever been given. There's a reason why he's won more Best Actor Oscars than any one else. He's very picky on what roles he plays, though, so the script would have to be perfect for him to accept the job. - BKAllmighty
27
Dennis Hopper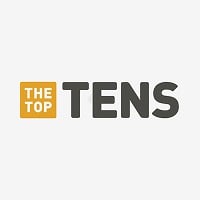 I wish he was still with us since there isn't a movie that I've seen with him in it where I didn't love his part. He was every movie's crown Jewel and he would have been a pretty darn memorable Bond villain. - BKAllmighty
NOT Dennis Hopper! Way too predictable. It'd be like casting Jason Statham to play someone who frowns, swears, carries a gun and always gets the girl.
I'd like to see an actor who isn't the stereotypical villian. I should have voted for Colin Firth. - Britgirl
28
Hugh Grant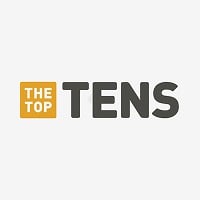 29
Bryan Cranston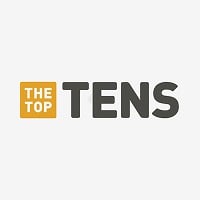 Bryan Lee Cranston is an American actor, voice actor, screenwriter, director, ordained Pastor and producer.
Badass in breaking bad, badass in 007
His performance in Breaking Bad has transformed him into a perfect anti-hero for movies, E.G. "Total Recall" from 2012.
30
Mark Strong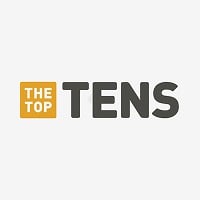 Mark Strong is an English film and television actor. He is known for his role in the television series Our Friends in the North and films such as Syriana, RocknRolla, Body of Lies, The Young Victoria, Sherlock Holmes, Robin Hood, Kick-Ass, Tinker Tailor Soldier Spy, Green Lantern, Zero Dark Thirty, ...read more.
31
Michael Ironside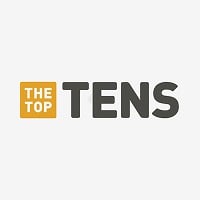 Michael Ironside is a Canadian actor. He has also worked as a voice actor, producer, film director, and screenwriter in movie and television series in various Canadian and American productions.
32
Stephen Lang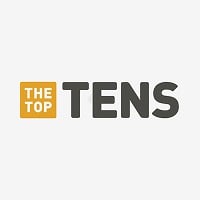 Stephen Lang is an American actor and playwright. He started in Broadway theatre, but is more widely known for his film roles in Gods and Generals and Avatar.
33
Dolph Lundgren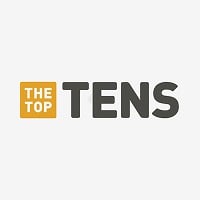 Hans "Dolph" Lundgren is a Swedish actor, director, screenwriter, producer, martial artist, and chemical engineer.
34
Bruce Lee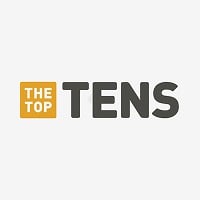 Bruce Lee was a Hong Kong American martial artist, action film actor, martial arts instructor, philosopher, filmmaker, and the founder of Jeet Kune Do.
35
Selena Gomez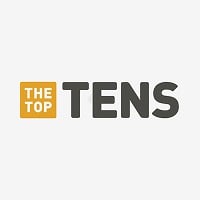 Selena Marie Gomez is an American actress and singer. She is best known for songs like "Come & Get It", "Good For You", "Same Old Love", and "It Ain't Me". Selena Gomez's voice is mezzo-soprano but she usually sings in alto. She is best known for her role as Alex Russo in Wizards of Waverly Place.
36
Mickey Rourke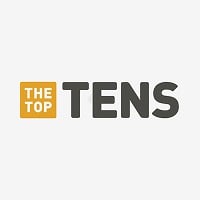 Philip Andre Rourke Jr., known professionally as Mickey Rourke, is an American actor, screenwriter, and retired boxer, who has appeared primarily as a leading man in drama, action, and thriller films.
37
Jeffrey Wright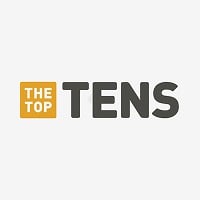 38
Dave Grohl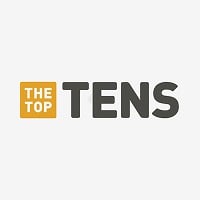 David Eric "Dave" Grohl is an American rock musician, multi-instrumentalist, singer, songwriter, producer and film director. He is best known as the former drummer of the hugely popular 90s grunge band Nirvana and the vocalist/guitarist for the alternative rock band Foo Fighters. He has sat behind the ...read more.
39
Morgan Freeman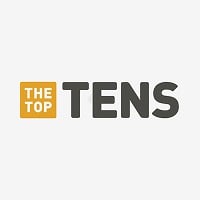 Morgan Freeman (born June 1, 1937) is an American actor and narrator. Freeman won an Academy Award in 2005 for Best Supporting Actor with Million Dollar Baby (2004), and he has received Oscar nominations for his performances in Street Smart (1987), Driving Miss Daisy, The Shawshank Redemption and Invictus. ...read more.
40
Jean Reno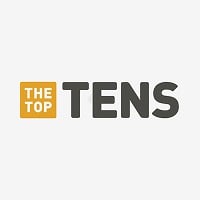 41
Ethan Hawke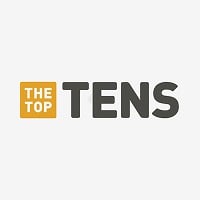 Ethan Green Hawke is an American actor, writer, and director. He has been nominated for four Academy Awards and a Tony Award.
42
James Norton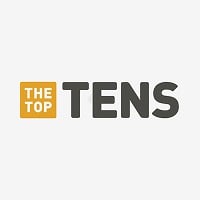 James Geoffrey Ian Norton is an English actor best known for playing Reverend Sydney Chambers in the ITV period crime series Grantchester and Prince Andrei Bolkonsky in the 2016 BBC mini series adaptation of Leo Tolstoy's novel War and Peace.
43
Aidan Turner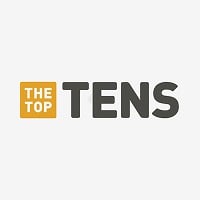 Aiden Turner is an Irish actor best known for playing Kili in Peter Jackson's The Hobbit prequels and Ross Poldark in the 2015 BBC revival series Poldark, in which a scene involving topless reaping won him an army of female fans.
44
Daniel Craig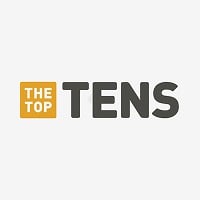 Daniel Wroughton Craig is an English actor. Craig trained at the National Youth Theatre and graduated from the Guildhall School of Music and Drama in 1991, before beginning his career on stage.
45
Rami Malek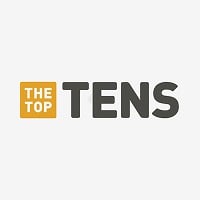 Rami Said Malek (born May 12, 1981) is an American actor and producer. His breakthrough role was as computer hacker Elliot Alderson in the USA Network television series Mr. Robot (2015–present), for which he received several accolades, including the 2016 Primetime Emmy Award for Outstanding Lead Actor ...read more.
46
Matthew McConaughey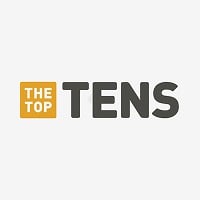 Matthew David McConaughey is an American actor and producer. He first gained notice for his breakout role in the coming-of-age comedy Dazed and Confused, and went on to appear in films such as the slasher Texas Chainsaw Massacre: The Next Generation, the legal thriller A Time to Kill, Steven Spielberg's ...read more.
47
Woody Harrelson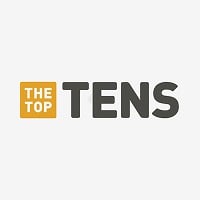 Woodrow Tracy "Woody" Harrelson is an American actor, comedian, and playwright. His breakout role came in 1985 as bartender Woody Boyd in the television sitcom Cheers, for which he earned five Emmy Award nominations, winning one in 1989.
BAdd New Item