Actresses Who Should Have Been Nominated for Oscar
Irina2932
The Top Ten
1
Madonna - Evita
Yes she was. And the most charismatic and most beautiful I've ever seen her. Plus as a fan you can tell it was a cathartic performance of her forgiving the world for taking her mother at 5 years old and embracing her maternity. It took serious hard work to sing the way that she did before and discovering her upper register,using her head voice and singing as a mezzo-soprano. Her rendition of don't cry for me Argentina was tender, lyrical and beautiful. The best singing of her career and the most impressive growth.
Her voice was impressive. The costuming set a Guinness record. The sets were amazing.
And MADONNA was IMPECCABLE in every aspect.
She got robbed.
This was a performance of a lifetime. Madonna was genuine and authentic and made the musical endearing.
Yes, truly truly snubbed - she's not the most amazing actress - she could use an acting class or it's more that she doesn't really seem to have the 'actor's' mindset when delving into a character - but this film required a presence - and an ability to 'act' while singing - which her videos have always proven she's brilliant at - mind you in most of her videos, she basically plays the same character, but she does it in a way that you cannot take your eyes of of her - in this film she actually gave an 'operatic' singing/acting performance - there are some truly heart wrenching and haunting moments all due to Madge - She also shines when playing herself, especially in secondary or supporting parts ('Desperately Seeking Susan' - 'A League of their Own' - 'Dick Tracy' - I'd even venture fairly good in 'Girl 6' and 'Shadows and Fog') - there's no doubt some nastiness involved in the snub for 'Evita' - Courtney Love got snubbed that year too, and the amazing Debbie Reynolds - perhaps and ...more
5 Comments
2 Jennifer Lawrence - The Hunger Games
3
Helena Bonham Carter - Sweeney Todd: The Demon Barber of Fleet Street
4
Winona Ryder - Edward Scissorhands

5
Angelina Jolie - Maleficent

6
Neve Campbell - Scream

7
Kristen Stewart - Still Alice

8
Emma Stone - Easy A

9
Uma Thurman - Kill Bill

10
Sharon Stone - Basic Instinct

Can't believe her performances didn't make the cut in the least memorable year in the 90's
Such an underrated movie and Actress, I can't believe she only has 1 oscar nod
Yes did deserve an Oscar nomination
She and Emma Thompson were litteraly the only remembered performances of that year, how could she not be nominated
1 Comment
The Contenders
11
Marilyn Monroe - Some Like It Hot

And Niagara, Gentlemen prefer Blondes, The Misfits, How to marry a Millionaire, Asphalt Jungle, River of no Return and maybe even Clash by Night and Bus Stop - all great performances. Certainly should have one, at least, one Oscar. - punksnotdead
Best supporting for sure. Punishing her bad behaviour on set by withholding a nomination was not only cruel but nasty.
That movie was hilarious
12
Mandy Moore - A Walk to Remember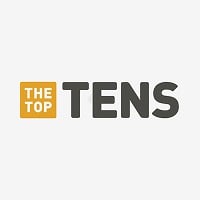 Amanda Leigh "Mandy" Moore is an American singer-songwriter and actress. Moore first came to prominence with her 1999 debut single, "Candy", which peaked at number 41 on the Billboard Hot 100. After singing with Epic Records, she released her first album, So Real, in 1999. It went on to receive a Platinum ...read more.
It was more of a teen movie, and not something that would usually get nominated, and that's why she didn't, even though she deserved to be at least nominated. - ilovekelly75
She should be nominate for oscar for this film, because the way she played the role of Jamie Sullivan. It's unforgetable
13
Sandra Bullock - In Love and War

This movie is just great.
14
Pam Grier - Jackie Brown

Pamela Suzette Grier is an American actress. Grier became known in the early 1970s for starring in a string of 1970s women in prison and blaxploitation films such as The Big Bird Cage, Coffy, Foxy Brown, and Sheba, Baby.
Pam is a 70s icon who is known for her extreme beauty as well as her power-house acting. Her role in Jackie Brown received rave reviews and many were shock she didn't receive an Oscar nomination.
This Performance was one of the biggest snubs ever. Im not african american but I can truly say she disevred the oscar for her performance in jackie Brown. - israel08
One of the best performances of the 90s
15
Sigourney Weaver - The Ice Storm

16
Monica Bellucci - Malena

Monica deserves Oscar for her performance in this movie.. Chanceless.

Bold & beatuifull in real sence. Mind blowing... She rocks
17
Demi Moore - Ghost

Demi Moore has gone in bad movies but Ghost is just awesome not only for the great performance of Whoopi Goldberg and her chemistry with Swayze but also Moore was everything: she cried, laugh and made us feel the way she did she deserved much more than what she got
As to why her peers cannot see how great an actress Demi is, is simply beyond comprehension. Demi Moore is a really awesome actress.
! Yes she was overlooked because of the awesome Whoopi Goldberg but she made me cry (
Yeah, this really was her only chance for an Oscar nod but she was a major snub
4 Comments
18
Michelle Pfeiffer - Batman Returns

19
Milla Jovovich - .45

She's a great actress.
20
Meg Ryan - When a Man Loves a Woman

She should have been nominated over that chick from Tom & Viv
21
Beyonce - Dreamgirls

22
Winona Ryder - Girl, Interrupted

23
Kim Basinger - I Dreamed of Africa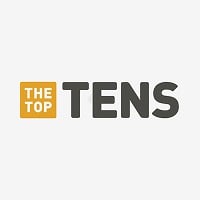 Kimila Ann Basinger is an American actress, singer and former fashion model. Following a successful modeling career in New York during the 1970s, Basinger moved to Los Angeles where she began her acting career on television in 1976.
24
Robin Tunney - Vertical Limit

Robin Tunney is an American actress. She is known for her role as Teresa Lisbon on the television series The Mentalist, and her portrayal of Veronica Donovan on the first two seasons of Prison Break.
25
Michelle Pfeiffer - White Oleander

She was excellent as Ingrid.
26
Sigourney Weaver - Death and the Maiden

27
Hilary Swank - Freedom Writers

28 Michelle Pfeiffer - Up Close & Personal
29
Madonna - Dangerous Game

Not Oscar-worthy but definitely Madonna's best performance ever, much better than Evita. I mean if she received a big accolade for her portray of ever Perón (which wasn't her finest in my humble opinion), this performance deserved at LEAST to be nominated for another Globe, this time in the Drama or Supporting category. She should've won the Best Actress award at the Venice film festival, too.
30
Kate Winslet - Finding Neverland

31
Jenna Dewan - Step Up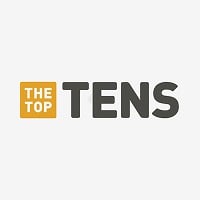 Jenna Lee Dewan is an American actress, businesswoman and dancer. She started her career as a backup dancer for Janet Jackson, and later worked with artists including Pink, Missy Elliott, and Christina Aguilera.
32
Jennifer Connelly - Hulk

33
Whitney Houston - The Bodyguard

34
Kathy Bates - Dolores Claiborne

This is a Best Actress worthy role. I can't really think of any other actress that could have played this role as good as she did. To me Kathy has always been underrated even though she has an oscar to her name.
35
Dina Meyer - Saw II

36
Sophie Marceau - Braveheart

37
Goldie Hawn - Overboard

38
Marilyn Monroe - The Misfits

39
Vera Farmiga - The Departed

40
Kate Beckinsale - Pearl Harbor

41
Jodie Foster - Anna And The King

42
Ashley Judd - De-Lovely

43
Demi Moore - The Scarlet Letter

44
Meg Ryan - When Harry Met Sally...

45
Sigourney Weaver - Alien

46
Hilary Duff - Raise Your Voice

47
Demi Moore - G.I Jane

A personal opinion, Demi was absolutly amazing in both films. Her performances are still to this day being watch and remebered by millions. I love her acting.
Not only was she great in this film, but she looks more gorgeous bald.
Not nominating her because she has done Striptease? Really?
48
Carrie-Anne Moss - The Matrix

49
Thandie Newton - Crash

50
Amy Adams - Arrival

I was really surprised when I found out she wasn't nominated, she was definitely robbed
PSearch List
Related Lists

Top 10 Comedic Actresses Who Have Been Nominated for Oscars

Movies That Should Have Been Nominated for the 2015 Oscars

Best Soundtrack Songs That Should Have Been Nominated for An Oscar

'50s Movies That Should Have Been Nominated For the Oscar For Best Visual Effects

'70s Movies That Should Have Been Nominated for the Oscar for Best Visual Effects
List Stats
300 votes
104 listings
11 years, 44 days old

Top Remixes
1. Jennifer Lawrence - The Hunger Games
2. Helena Bonham Carter - Sweeney Todd: The Demon Barber of Fleet Street
3. Winona Ryder - Edward Scissorhands

MidKnight
Error Reporting
See a factual error in these listings? Report it
here
.