Actresses that Didn't Win the Oscar But Should Have
1
Michelle Pfeiffer - The Fabulous Baker Boys

Should have won for this role, hands down!
She did it all!
2
Bette Davis - All About Eve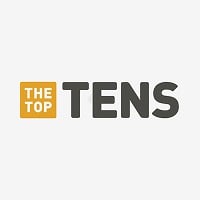 Ruth Elizabeth "Bette" Davis (April 5, 1908 – October 6, 1989) was an American actress of film, television and theater. Regarded as one of the greatest actresses in Hollywood history, she was noted for her willingness to play unsympathetic, sardonic characters and was reputed for her performances ...read more.
Most perfect casting ever, without a doubt😍
3
Sigourney Weaver - Gorillas in the Mist

Next to Aliens, this was Sigourney Weaver's best movie. - nallimcamybloc
She should have won an Oscar for this movie!
4
Judy Garland - A Star Is Born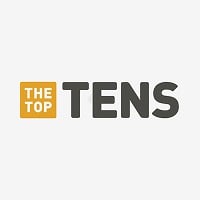 Judy Garland, born Frances Ethel Gumm (June 10, 1922 – June 22, 1969) was an American singer, actress, and vaudevillian. The American Film Institute named her 8th greatest female star of classic American cinema. She's also the mother of actress and singer Liza Minnelli.
5
Michelle Pfeiffer - Love Field

Amazing performance.
6
Kathleen Turner - Peggy Sue Got Married

7
Toni Collette - The Sixth Sense

The scene with Haley Joel Osment in the car alone is enough for an Oscar win!
Amazing actress in everything she does!
8
Whoopi Goldberg - The Color Purple

9
Sigourney Weaver - Aliens

Yes. Sigi was amazing in "Gorillas in the Mist" but Aliens is special one! In 1986 She was really the best - Alexandr
Sigourney Weaver at her best! - nallimcamybloc
10
Kate Winslet - Eternal Sunshine of the Spotless Mind

Really against your for her and she sort of switched the comedic role with Jim Carrey who is actually great as the "straigh guy" for a change in his stereotyped roles.
The Contenders
11
Sharon Stone - Casino

12
Julianne Moore - Far From Heaven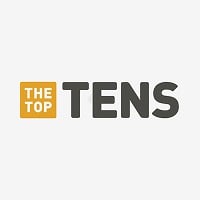 Julianne Moore is an American actress, prolific in films since the early 1990s. She is particularly known for her portrayals of emotionally troubled women in both independent and Hollywood films, and has received many accolades, including the Academy Award for Best Actress.
13
Jodie Foster - Nell

Perfect performance. Jessica Lange's performance was good but the movie was horrible. Oscar is never ready to give Jodie or Meryl their 3rd oscar. Jodie was robbed.
14
Ellen Burstyn - Requiem for a Dream

While Julia Roberts was clearly excellent and memorable in Erin Brockovich, I feel the performance is a bit overrated, especially when compared to Ellen Burstyn in Requiem for a Dream. Roberts is convincing as the sharp-tongued environmental activist, but as the plucky can-do yet vulnerable woman, it's both a role we've seen before and a role we've seen Roberts play before. On the contrary, Burstyn gave a mesmerizing performance as Sara Goldfarb, an aging woman desperate for the attention of her narcotics-dealing son and searching for a sense of purpose in her life since the death of her husband. Sara's life seems to take a turn for the better when she is invited to appear on her favorite television program, but first she must suppress her food addiction in order to fit in her husband's favorite red dress. As the movie progresses, we see Sara essentially lose her mind from diet pills as her refrigerator comes to life and people from the T.V. appear in her apartment to taunt her. ...more
15
Rinko Kikuchi - Babel

16
Winona Ryder - Little Women

Breathtakingly amazing. brought jo march to life
17
Susan Sarandon - The Client

18
Kate Winslet - Titanic

Helen Hunt was good but Kate Winslet was phenomenal
19
Emma Thompson - Sense and Sensibility
She did win can oscar for her screenplay if that's a consolation.
20
Julia Roberts - Pretty Woman

21
Geena Davis - Thelma & Louise

22
Emily Watson - Breaking the Waves

23
Glenn Close - Fatal Attraction

24
Renée Zellweger - Bridget Jones's Diary

25
Meryl Streep - Doubt

Amy Adams was standing out in this movie, so I'm glad that the overrated actress didn't win.
Honestly, This was in her "Top 3 Performances, " Well Done, Meryl Streep!
26
Brenda Blethyn - Secrets & Lies

27
Julianne Moore - The End of the Affair

28
Diane Lane - Unfaithful

29
Barbra Streisand - The Way We Were

It was puzzling why Glenda Jackson won best actress. I think it was poltics and jealousy happing around Barbra Streisand's success of the movie and song.
30
Amy Adams - American Hustle

This movie did get so many Oscars nominees, but it's Amy Adams who's really stand out in this movie.
If you ask me the overrated Jennifer Lawrence don't deserve even a nomination. This actress is so annoying and arrogant. Amy Adams really deserves to win an oscar even if this movie is not one of her best movies ( I'm refering to the moviescript and not Amy Adams's performance here ).
31 Angela Lansbury - The Manchurian Candidate
32
Linda Blair - The Exorcist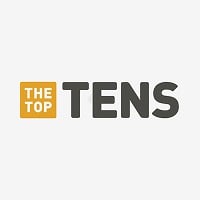 33
Felicity Huffman - Transamerica

34
Margot Robbie - Suicide Squad

35
Julie Andrews - The Sound of Music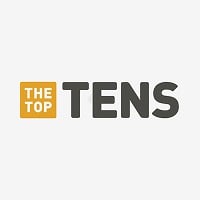 Dame Julia "Julie" Elizabeth Andrews is an English film and stage actress, singer, author, theatre director and dancer.
36
Angela Bassett - What's Love Got to Do with It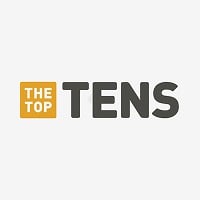 Angela Evelyn Bassett is an American actress and activist. She is best known for her biographical film roles, most notably her performance as Tina Turner in the biopic What's Love Got to Do with It, for which she was nominated for the Academy Award for Best Actress and won a corresponding Golden Globe ...read more.
37
Cate Blanchett - Elizabeth

38
Julie Christie - Doctor Zhivago

This was a case of a deserved win for another feature film but Doctor Zhivago was on another level, not to disrespect Darling the movie which won Christie her Oscar in the same year. - jezza0
39
Mandy Moore - Tangled

40
Melanie Griffith - Working Girl

41
Laura Dern - Rambling Rose

42
Emma Thompson - The Remains of the Day

43
Susan Sarandon - Lorenzo's Oil

44
Holly Hunter - The Firm

Holly Hunter is an American actress and producer. For her performance as Ada McGrath in the 1993 drama film The Piano, she won the Academy Award, BAFTA Award, Golden Globe Award, and Cannes Film Festival Award for Best Actress.
45
Jennifer Tilly - Bullets Over Broadway

46 Emily Watson - Hilary and Jackie
47
Anjelica Huston - The Grifters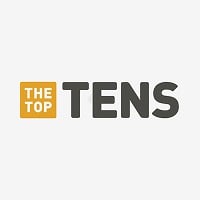 Arching an eyebrow isn't done any better than by Anjelica Huston. Her performance was Oscar worthy for sure! She surpassed her Prizzi's Honor role by making you hate her cunning and seductive way of robbing people blind.
48
Viola Davis - The Help

49
Kareena Kapoor - Jab We Met

50
Rosamund Pike - Gone Girl

In many years time, this performance will have become iconic, and Julianne Moore's win will look unfair.
PSearch List