Most Addictive PlayStation 2 Games
1
Mortal Kombat Armageddon
My favorite Mk game of the 2000s - awesome fights, combos, arenas, konquest mode, variety of characters, Create-A-Fighter thing etc - Magnolia
2
Prince of Persia: Warrior Within
Best game of all time
Best PoP game to date! - Magnolia
3
Silent Hill 2
Simply adore this game! Creepy and intense! - Magnolia
4
Grand Theft Auto: San Andreas
Must be in everyone's top 10! Phenomenal game! - Magnolia
Awesome game with so much to do!
5
Mortal Kombat Deception
The Hara-Kiri thing alone is enough to add this game to the list - Magnolia
6
Mortal Kombat: Shaolin Monks
Yes, I love MK. That's why I added so many mk games! That's my opinion! - Magnolia
7 Max Payne
8
FIFA 08
Being a huge soccer fan I can't ignore this one! - Magnolia
9 Prince of Persia: The Two Thrones
10 Soul Calibur 3
The Contenders
11
Metal Gear Solid 3: Snake Eater
Great game. Played it so many times! - Magnolia
12 Soul Calibur II
13 Tom Clancy's Splinter Cell: Chaos Theory
14 FIFA Soccer 13
15 Marvel: Ultimate Alliance
16 Justice League Heroes
17
Call of Duty: World at War Final Fronts
This is the true champ!
18 James Bond 007: Everything or Nothing
19 Monsters vs Aliens
20 Devil May Cry 2
21 Ghost Rider
22 Spider-Man 2
23 Virtua Fighter 4
24 FIFA Soccer 10
25 Prince of Persia: The Sands of Time
26
The Punisher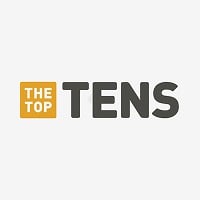 The Punisher is a fictional antihero appearing in American comic books published by Marvel Comics. The character was created by writer Gerry Conway and artist John Romita, Sr., with publisher Stan Lee green-lighting the name.
27 James Bond 007: Nightfire
28 Marvel vs Capcom 2
29 Virtua Fighter 4 Evolution
30 Resident Evil: Outbreak
31 Mortal Kombat: Deadly Alliance
32 Resident Evil: Code Veronica X
33 Aliens vs. Predator: Extinction
34 Jurassic Park: Operation Genesis
35 Buffy the Vampire Slayer: Chaos Bleeds
36 Silent Hill 3
37 James Bond 007: Quantum of Solace
38 Xena: Warrior Princess
39 Mission: Impossible: Operation Surma
40 Resident Evil: Dead Aim
41 Monsters, Inc.
42 Wall-E
43
Resident Evil 4

44 Super Monkey Ball Deluxe
45
Tony Hawk's Underground 2

I love the game so addictive
BAdd New Item