Best AdWords Management Companies
Adwords PPC advertising provides you the perfect opportunity to grab your share from the search engine queries by paying. You can get to the top positions on Google, Bing or Yahoo for relevant searches. PPC campaigns are the perfect partner for your organic SEO strategies.

1 Clap Creative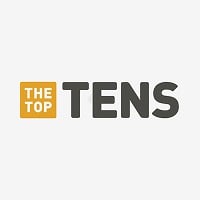 At Clap Creative, we believe that every great website has an equally great design that supports the entire eco-system. ...read more.
I don't even know where to start. DK offers one of a kind expertise on digital marketing by not only being educated, updated and knowledgeable (anyone with internet can do that! )...but by being humble, honest and PRESENT! Yes, you can go to any of the many thousands of digital agencies around(and I work for one of them) but I bet my most precious belongings they will never ever give you the kind of service he provides.

Thanks ClapCreative - JasonRoy
Visit Website
4 Logical Position
5 Outer Box Design
6 Advernation
7 Jump Fly
8
Adwords PPC Expert
Excellent PPC Service
www.adwordsppcexpert.com is well known certified Adwords management company.
9 PPC Experts Co.
10 Adventure PPC
BAdd New Item