Best African Countries for Food
The Top Ten
Morocco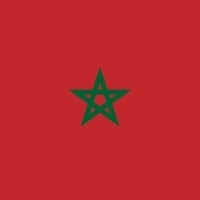 The best in the world and not just in arab & asia & africa
the best food for ever
THE BEST FOOD EVER
NO DOUBT
Ethiopia

Ethiopia, officially known as the Federal Democratic Republic of Ethiopia, is a sovereign state located in the Horn of Africa.
You do realise that in Ethiopia no one actually has any food, and they all just starve
Algeria

Algeria, officially People's Democratic Republic of Algeria, is a sovereign state in North Africa on the Mediterranean coast.
Egypt

Egypt, officially the Arab Republic of Egypt, is a transcontinental country spanning the northeast corner of Africa and southwest corner of Asia, via a land bridge formed by the Sinai Peninsula.
Kenya

Kenya, officially the Republic of Kenya, is a country in Africa and a founding member of the East African Community.
Jordan

Jordan, officially the Hashemite Kingdom of Jordan, is an Arab kingdom in Western Asia, on the East Bank of the Jordan River.
Mozambique

Mozambique, officially the Republic of Mozambique, is a country in Southeast Africa bordered by the Indian Ocean to the east, Tanzania to the north, Malawi and Zambia to the northwest, Zimbabwe to the west, and Swaziland and South Africa to the southwest.
Tunisia

Tunisia, officially the Tunisian Republic or the Republic of Tunisia is the northernmost country in Africa, covering 165,000 square kilometres.
Niger

Niger, officially the Republic of Niger, is a landlocked country in Western Africa, named after the Niger River.
Jollof rice bro!
Madagascar

Madagascar, officially the Republic of Madagascar, and previously known as the Malagasy Republic, is an island country in the Indian Ocean, off the coast of Southeast Africa.
The Contenders
Eritrea

Eritrea officially the State of Eritrea, is a country in East Africa. With its capital at Asmara, it is bordered by Sudan in the west, Ethiopia in the south, and Djibouti in the southeast.
Ghana

Ghana, officially called the Republic of Ghana, is a sovereign unitary presidential constitutional democracy, located along the Gulf of Guinea and Atlantic Ocean, in the subregion of West Africa.
Uganda

Cote d'Ivoire

Ivory Coast or Côte d'Ivoire, officially named the Republic of Côte d'Ivoire, is a country located in West Africa.
Democratic Republic of The Congo

The Democratic Republic of the Congo, also known as DR Congo, DRC, DROC, Congo-Kinshasa, or simply the Congo is a country located in Central Africa.
Sudan

Somalia

South Africa

South Africa, officially the Republic of South Africa, is the southernmost sovereign state in Africa. It is bounded on the south by 2,798 kilometers of coastline of Southern Africa stretching along the South Atlantic and Indian Oceans, on the north by the neighbouring countries of Namibia, Botswana ...read more.
Guinea

Liberia

Liberia, officially the Republic of Liberia, is a country on the West African coast. Liberia means "Land of the Free" in Latin.
BAdd New Item