Top 10 Album Covers that Perfectly Capture the Album's Sound
Metal_Treasure
The Top Ten
1
Ramones - Ramones

2
In Rock - Deep Purple

The band members are "In Rock" - depicted in a rock sculpture inspired by Mount Rushmore. So, this album must be solid/hard/heavy rock music. Which it is. - Metal_Treasure
3
Blue - Joni Mitchell

4
Nightclubbing - Grace Jones

5
Born In the U.S.A. - Bruce Springsteen

6
Hed PE - Hed PE

7
Vulgar Display of Power - Pantera

8
Straight Outta Compton - N.W.A

9
Bad Brains - Bad Brains

This cover screams Punk. Political. - Metal_Treasure
10
Snappin' Necks - Stuck Mojo

The Contenders
11
Tormented - Staind

12
Queen Elizabitch - Cupcakke

13
Significant Other - Limp Bizkit

14
Through the Eyes - Flaw

15
Raw Power - Iggy & the Stooges

16
Morning View - Incubus

17
Legendary Tales - Rhapsody (of Fire)

I like it but didn't put it very high because perhaps only metal fans can identify it's a power metal album, with fantasy based lyrics. Non-metal fans may conclude it's a Disney album. - Metal_Treasure
I am not a metal fan but I can tell this is not a Disney album.
18
Mother Earth - Within Temptation

You can clearly see from the cover designs which direction the band went on the respective album. "Enter", "Mother Earth", "The Silent Force" and "The Heart of Everything" look fantasy inspired, and tries (akd succeeds) to look beautiful and mystical. The music on these albums is tender, graceful and pure, with folk elements. "The Unforgiving" and "Resist" look action packed, cool and much like comic book / video game artworks - the music is more modern, anthemicand, while still epic, also very tough. "Hydra" is neither of the two. Like its title, the cover represents a mythological creature, and it indeed feels like an ancient Greek epic. Its sound is strong and massive, like Hercules himself, but still orchestral, much more than "Unforgiving" and "Resist". - Martin_Canine
19
Declaration of a Headhunter - Stuck Mojo

20
Shepherd Moons - Enya

No color suits Enya's music better than blue. The branches and green elements (overshadowed by dark blue) make it furthermore appear like she's in the woods at night, wearing fancy elegant clothes in a natural surrounding, which simply is what her music makes you imagine. - Martin_Canine
21
Black Labyrinth - Jonathan Davis

22
Vom Bordstein Bis Zur Skyline - Bushido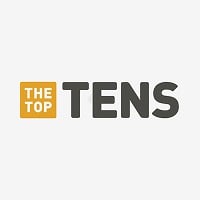 Berlin. At night. All is dark but a few neon lights. A tough looking guy you don't want to mess with suddenly sees you, steps closer and looks you in the eye, threateningly. One wrong move and he'll punch you in the guts.

And that's how the greatest German hip hop album of all time feels like. - Martin_Canine
23
Oceanborn - Nightwish

How all these elements work together is amazing: the planets from the deep space we all long to be, the sensation of flowing and sparkling water we can almost feel and hear, the blue shade of the night sky coloring everything, the elegance of the female body peacefully floating (I can almost see her hair dance in the water as she floats closer, slowly but steadily and will ultimately open her eyes), the texture of the reptile eye reflecting the Earth, the enchanting image of the owl holding a scroll, the reeds in the background adding nature to the magic all around... I know this list isn't about the best album covers, but the most fitting ones, but holy, is this amazing. Not unlikely my favorite one ever. Yet it's also a perfect representation of the magic of the album itself: sound and lyrics are both full of this composition mastercraft. I don't know if you get my idea, but this is their only album whose music actually feels as dark blue as the night, maybe because it's also ...more - Martin_Canine
24
Beautiful Stories for Ugly Children - Mushroomhead

25
The Downward Spiral - Nine Inch Nails

26
White Light/White Heat - The Velvet Underground

27
McMXC A.D. - Enigma

I was really surprised - this can be a metal album cover, many metal album covers look like this one. But I know Enigma music isn't metal. - Metal_Treasure
The painting itself and the font makes this feel just as sacral and medieval as needed to sink into the right atmosphere even before putting in the CD - which I'd highly recommend, as it's awesome. - Martin_Canine
28
DS2 - Future

I honestly didn't know what music to expect from this album cover. The whole thing on the cover looked to me like intestines with some blood. Ha! - Metal_Treasure
I guess it's supposed to be smoke, drenched with all kinds of filters, and very distorted. If you look closely, you can also see a face. - Martin_Canine
Extremely trippy, but nonetheless futuristic and technoid. It's not psychedelic in a late 60s sense, this is digital age psychedelia. - Martin_Canine
29
Enter - Within Temptation

30
Blue Tattoo - Vanilla Ninja

The blue crystal, white candles and stone walls perfectly reflect the album's overall fantastic premise including prophecies, empires and destinies, which the album's orchestral elements also resemble - but if you look at the band they look more like punk rockers than fantasy heroines. That's the other side of the record: modern badass women who kick ass of those who don't respect them - made audibly by the electronic elements here and there. Basically, it's Lisbeth Salander starring in "The Dark Crystal" - and like the artwork, the music including lyrics work surprisingly well and harmonic. - Martin_Canine
31
Murder Ballads - Nick Cave & the Bad Seeds

Need I even describe this one? What else could be more unsettling than a remote cabin in the dark woods in a winter's night? Although no song is set in a similar scenery - they actually cover a very wide range of ways the topic of murder can be transformed to art, from sheer poetry ("Where The Wild Roses Grow") to pulp tales ("Stagger Lee") to depressing horror fuel ("Song of Joy") to pervertedness ("O'Malley's Bar") - it still captures the certain contradicting feeling of discomfort and being attracted. Like, you are extremely curious but you know you're going to regret listening to the twisted stories / visiting the cabin. - Martin_Canine
32
Hybrid Theory - Linkin Park

33
S&M - Metallica

A rock/metal guy with a guitar onstage, behind him a classical conductor; also the title font bears hints of something with classical.
S&M stands for Symphony and Metallica - a live album, recorded with The San Francisco Symphony. - Metal_Treasure
34
Yeezus - Kanye West

35 Weeaboo Paradise, Vol. 1 (Deluxe) - Lil Meerkat
36
Painkiller - Judas Priest

BAdd New Item
Related Lists
Songs That Best Capture the '90s Era

Best Super Mario Odyssey Capture Abilities
Top Ten Motion Capture Performances in Movies

Top Ten Motion Capture Animated Movies
List Stats
36 listings
144 days old

Top Remixes

1. Ramones - Ramones
2. In Rock - Deep Purple
3. Bad Brains - Bad Brains
Metal_Treasure
1. Hed PE - Hed PE
2. Vulgar Display of Power - Pantera
3. Snappin' Necks - Stuck Mojo
StealthRUSH
Error Reporting
See a factual error in these listings? Report it
here
.