Top Ten Albums of the 2010s with 12 Tracks
Martin_Canine
Some of these albums have several different editions with slightly differing tracklists. Sometimes these are due to bonus tracks on limited editions, sometimes these are due to regional differences. Usually, an album qualifies if it doesn't specifically say deluxe edition and has 12 tracks. The tracks needn't be full songs, they can also include intros, outros, skits and similar.
The Top Ten
1
Watch the Throne - Jay-Z & Kanye West

Jay-Z's and Kanye West's trendsetting debut combines the sheer endless creativity of both artists that pushes the boundaries of the hip hop genre to a big and lush album filled with diverse music, and excessive showing off of gripping rapping performances and dystopic images. - Martin_Canine
2
Born To Die - Lana Del Rey

In fact, I was highly stunned that Lana del Rey's career turned out this successful. She may be the most un-mainstream singer-songwriter to have entered the mainstream in years. Her nostalgic, calm and minimalistic melodies with echoing vocals stand out of the sound of today, and positively. Her debut already contains some of her big hits, like "Video Games", "Summertime Sadness" and "Born to Die". It established one of the most memorable trademark sounds an artist of the 2010s has. - Martin_Canine
3
Schiffsverkehr - Herbert Grönemeyer

Okay, I get this is cheating, because the 12th song on the album is a hidden track. But it is an individual selectable song, not attached to track number 11, and it is on every issue of the album.
"Schiffsverkehr" is not unlikely the darkest album Grönemeyer has ever recorded. "Mensch", the best selling album of all time in Germany, which is partly a catharsis for his pain due to the loss of both his wife and his brother, was dark in a way of containing honest melancholia, but this album is angstly, sinister and pretty heavy. Something you wouldn't expect from an artist known for his soft poetry. - Martin_Canine
4
Aura - Kool Savas

My first thought when I got this album was that 35 minutes of music is very weak for a German hip hop album, as up to 20 tracks per record are perfectly normal over here.
But my worries were right out of the window when I pressed the play button.
Kool Savas holds the honorific title "King of Rap" in Germany, and is generally accepted as being the greatest German rapper of all time I always felt this was out dated. Sure, he has a gripping and energetic flow and an exceptional vocabulary, and he also invented the basic structure for every diss track that followed in the years to come, but since he became big in the early 2000s shen German hip hop was more underground, several way more complex lyricists have rosen, most notably Kollegah, who got equal praise as Savas and more commercial success. But you know, "Aura" from 2011 is awesome. The beats he raps on are top notch and Savas flows on them like liquid gold. And he manages to write wordings so advanced that even brag rap ...more - Martin_Canine
5
The Hunting Party - Linkin Park

So, this was the last masterpiece Linkin Park left us?
Well, what can I say other than it's one of the emotionally roughest and musically most gripping rock albums of the 2010s and perfectly shows what made them such a great and generation defining band.
The music is often a lot harder than on their other rock album instant classics ("Keys to the Kingdom"), but sometimes it's also a lot more melodious and powerful ("Guilty All the Same"). No matter what they released as their last album, it's music like this I'll remember them for. - Martin_Canine
6
The Spirit Indestructible - Nelly Furtado

Ironically, I consider Nelly Furtado's two most overlooked albums, "Folklore" and this, as her absolute best. For different reasons though. While "Folklore" embraces a naturality in both music and lyricism that usually only indie artists have, but enrichened by the energy of popular music, "The Spirit Indestructible" is her most diverse album, filled with lots of different influences in both musical style and cultures. There are songs with an almost meditative touch, poppy melodies, indie guitars, hip hop drum kits, oriental percussion, sitars, 90s dance rhythms, and more to explore. The sounds blend into each other like a multinational celebration of music around the globe.
In Germany this album peaked at number 3, but in both the US (79) and Canada (18) it failed to continue Furtado's success. - Martin_Canine
7
Just Like You - Falling In Reverse

How glad was I that their third album went back to the roots after this horrible mess of genres and sounds randomly slammed over each other without any sense for harmony that is "Fashionably Late".
I adore "The Drug in Me Is You". It had perfectly angstly, perfectly entertaining, perfectly personal and perfectly gimmicky moments played with just the right mix of heaviness and memorable melody. And "Just Like You"... is just like that. - Martin_Canine
8
The Unforgiving - Within Temptation

9
Conchita - Conchita Wurst

The debut album of Conchita Wurst (I am still waiting for the sophomore record) put the Austrian music scene upside down in 2015. Since her triumphant Eurovision-winning "Rise Like a Phoenix" in 2014, people were waiting for the full album, and it almost instantly went platinum. At least in Austria. In Germany that usually has a very similar taste it only peaked at number 27 and wasn't praised as euphorically. But really: what's not to love with such lush and big productions and a voice that's soulful enough to keep up with them. Also: there is no moment where you would realize that Wurst is a biological man. - Martin_Canine
10
At the Edge of Time - Blind Guardian

The standard version for Japan has 12 tracks because it contains 2 bonus tracks. I asked the author of this list and he said it counts.
I think this album is perfect (came out in 2010). - Metal_Treasure
The Contenders
11
1944 - Jamala

In 2014, Conchita Wurst won the Eurovision Song Contest and spread a message for tolerance for LGBTQ people, in 2016 Jamala won with "1944" and made the world more aware of the genocide of the Crimtartars in 1944, though the song can be universally addressed to every genocide.
Now, I was mesmerized by the song and immediately bought the full album containing the song. I was very surprised with what I got. "1944" is the only political song on it, but that's not to say the music isn't great: it contains a mix of nostalgic 90s house pop recalling Björk's "Debut", with very strong vocal performance to go with it. It is one of those albums that give a usually artifical sounding style of music an organic touch. - Martin_Canine
12
Fashionably Late - Falling in Reverse

13
Maximizer: Decade of Evolution - Jam Project

14
A Curious Thing - Amy MacDonald

Amy MacDonald's chart topping second album is full of wonderful and alive guitar anthems with perfectly written lyrics performed by one of those unique and immediately recognizable voices, that show why Amy MacDonald rightfully is such a beloved and successful artist. - Martin_Canine
15
4 - Beyoncé

16
Cruel Summer - G.O.O.D. Music

17
Dauernd Jetzt - Herbert Grönemeyer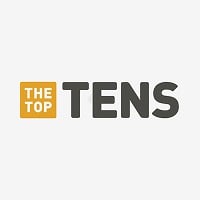 18
Evanescence - Evanescence

19
Femme Fatale - Britney Spears

20
Life in a Beautiful Light - Amy Macdonald

21
Lioness: Hidden Treasures - Amy Winehouse

22
Living Things - Linkin Park

23
MDNA - Madonna

24
Moonland - Lenna Kuurmaa

25 Mykki Blanco Presents C-Ore - Various Artists
26
Songs from the Silver Screen - Jackie Evancho

27
Songs of Love and Death - Beyond the Black

28
Teenage Dream - Katy Perry

29
The Invocation - Sinners are Winners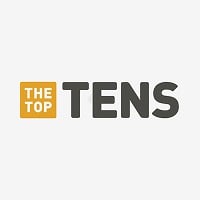 30
The Ride - Nelly Furtado

31
We Stitch These Wounds - Black Veil Brides

32
Parallax II: Future Sequence - Between the Buried and Me

An interesting concept album about meeting your parallel self and it toys with the idea in a story foretold in 12 tracks. Musically, it's progressive, technical and versatile but it's definitely not an album for everyone, as it's very out the norm. I, however, absolutely love this album. - cjWriter1997
BAdd New Item
Related Lists

Top 10 12-Track Albums

Top 10 Albums with 12 Tracks or Less

The Top 10 Best Radiohead Album Tracks from 2000-2010

Best Songs from 12 Stones' Potters Field Album
List Stats
32 listings
1 year, 357 days old

Top Remixes

1. Watch the Throne - Jay-Z & Kanye West
2. Born To Die - Lana Del Rey
3. Schiffsverkehr - Herbert Grönemeyer
Martin_Canine
Error Reporting
See a factual error in these listings? Report it
here
.