Best Albums of 2016
anthonybecerra831
The Top Ten
1
Blackstar - David Bowie
We must keep this at #1 *looking at the spam voters* - I80
I can't believe it's been over a year already. This album tops every album on this list by a lot. It's the most beautiful mixture of uplifting music and a hint of a regretful atmosphere. That's at least how I see it. David made sure we would never forget him by releasing this swan song with very limited time left in this universe. He didn't get the chance to bathe in all the love and support his long time and newcomer fans showed it. That time was abruptly cut short by a curse named cancer. But Major Tom, Starman, Ziggy Stardust, or whatever other alias he is going as right now, we miss you buddy. Thank you for everything.
Great album, great singer.

Bowie is one of the all time greats and his music will live on for the rest of eternity!
'Girl Loves Me' is the most underrated song of the album and maybe one of Bowie's most underrated ever!
10 Comments
2
A Moon Shaped Pool - Radiohead
Perfect. Innovative, familiar, dark, brooding, experimental, accessible. One of the best works by the best band ever. Definitely their most beautiful. It sounds like one big 52 minute lullaby. Timeless.
Best album by Radiohead = Best album ever
This album is really boring in my opinion. It might grow on me but I'm not a fan of this for now. - Metalmaniakkk
Their best in 20 years. - Caleb9000
5 Comments
3
Skeleton Tree - Nick Cave and the Bad Seeds
This album is just pure art, so much emotion that you can actually hear pain. Must hear album.
Phenomenol. A truly great album from a truly great artist!
4
Atrocity Exhibition - Danny Brown

I think it's safe to say this is Danny's most well-rounded, thematically focused and ambitious project to date. There's a lot of reasons why people say he's an underappreciated artist, and the moderately poor sales of this record show that in it's full form. This man has a lot of talent, but he is still not quite as appreciated as he deserves to be. - MasonOcker
Danny Brown comes forward with some of his best work to date. He absolutely goes wild with this project with features from Kendrick Lamar to Earl Sweatshirt. This is a must listen for fans of rap and music in general.
This album blew my mind. So underrated
5
We Got It from Here... Thank You 4 Your Service - A Tribe Called Quest

Best rap album of all time and the best album in the last 10 years
A Tribe Called Quest brings it back better than ever after years of silence. Probably the best rap album of the year, BUY IT - SirSkeletorThe3rd
I was blown away when I heard this album. I just love this album. - Mumbizz01
10/10
It's been 18 years, mother******. 18 YEARS. This... this thing is downright NASTY and worth every bit of the $10.99 on iTunes. Hell, I would've purchased this for $30 if I knew it was gonna be this damn good. You miss the good ol' days of rap music? Cop this ASAP. It's an instant classic from top to bottom. R.I.P. Phife.

Favorite songs: All of them, dammit. - Mcgillacuddy
6
Blonde - Frank Ocean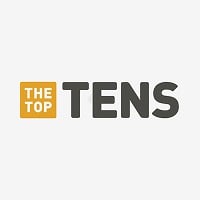 My favourite album of all time - beautiful
Masterpiece
Great album - Jiorl
7
The Life of Pablo - Kanye West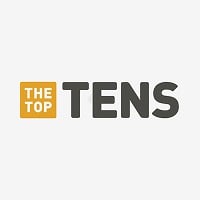 KANYE IS THE mAN
It was a really good album but not a great one. I really like. Although it still has a little bit of the ego that ruined Yeezus, and it is a really weird album that made no sense, there are a lot of good things about this album. It has amazing production, a lot of personality, it really shows the struggle that Kanye has gone through, and it's a very replayable album. 7/10
You may like or hate this album but I personally love it. Not one of Kanye's best but definitely better than Yeezus, 808s, and Cruel Summer - Mcgillacuddy
True genius
1 Comment
8
Hardwired... to Self-Destruct - Metallica

This should be number one. Its roots can go back to their early albums. The songs there are AMAZING. Especially Moth Into Flame and Spit Out the Bone. I am literally sad that this is number 9. - PhoenixAura81
Nice blend of 80s Metallica and the Load era.
This album just tops number 1 for me. - Mumbizz01
This deserves the 2nd spot just after Bowie's Blackstar.
3 Comments
9
Lemonade - Beyonce

I thought she wouldn't be able to top the self-titled album, but the queen surprises me time and time again. An album that is solace to women who have been cheated on and empowerment to African American women. It blends R&B, rock, country and other genres. This is the best album of the year. Sadly, there's a chance that she won't win Album Of The Year because Adele's 25 is eligible this year as well. Adele is a great singer but I feel 25 was just a rehash of 21. Almost every song was a slow song and was all about love lost. It worked on 21 because no one else had been doing something like that. But now it's tiresome. Beyonce shows raw emotion in this album and the slow songs such as SANDCASTLES are more powerful because you can truly hear the pain in her voice. The standout however is definitely Freedom ft Kendrick Lamar. It is a powerful R&B anthem with vocal acrobatics and a fiery rap verse from Kendrick. I'm the type of guy who loves FOB, P! ATD, My Chemical Romance, TOP etc. But ...more - PopPunkKid101
Amazing album. She finally makes up for her lack of talent she had in her last albums. - Swellow
Pure greatness
queen bey
3 Comments
10
Dystopia - Megadeth

Why is this behind hardwired?
Megadeth's best album since United Abominations
Not as good as Endgame, but heavy, the 3 first songs are amazing.
Why is this at 16? this should be higher - ExcaliberDG11
5 Comments
The Contenders
11
Teens of Denial - Car Seat Headrest

A relatively unknown band blows up in the indie scene with this amazing album. Going from rocking out with songs like fill in the blank and Vincent to crying when you hear songs like the ballad of Costa Concordia, this album is one of the best I've heard in a long time.
This is to me what twenty one pilots sounds like to Wonkey and DC. - ProPanda
12
Bottomless Pit - Death Grips

This is one of Death Grip's best albums since NO LOVE DEEP WEB. - Mumbizz01
Aw man, I still need to listen to this! - djpenquin999
13
Untitled Unmastered. - Kendrick Lamar

King Kendrick
This year was full of terrible rap albums, but this is one of the few exceptions. Long live Kendrick!
Kendrick Releases B-Sides. Still Better Than Views By Drake - SamThePenguin
14
This is Acting - Sia

awful - Jiorl
15
Anti - Rihanna

I'm starting to think that people are insulting this album even though they haven't actually listened to it, they just assumed after hearing the song Work, that it wasn't good. - anewman
The best album of the year. - JESUSISKING
Bootyful album
The hell is this garbage doing in the Top 10?
1 Comment
16
Starboy - The Weeknd

Amazing Album
It was good
its greate
17
Malibu - Anderson. Paak

This album is fantastic and definitely deserves a Grammy or something - Mcgillacuddy
One of the best and most underrated rap albums out there!
18
Plays the Music of Twin Peaks - Xiu Xiu

19
Weezer (White Album) - Weezer

It feels good to have Weezer back. This album is awesome. One of my favorites. Many of these songs feel like they could have been on the blue album had they been written then. It feels like classic Weezer. I didn't like it at first, but now I love it.
I'm guessing there's not many fans of Weezer on this site. In that case allow me to vote this up for it is one of the best Weezer albums since Pinkerton. - cjWriter1997
This was my backup since integrity blues - jimmy eat world isn't on here
Still both weezer's and jimmy eat world's were their best releases in a while.
20
Revolution Radio - Green Day

One of the most satisfying feelings in the world is when one of your favorite bands go back to their roots. After Uno, Dos and Tre I thought green day was no more but boy was I wrong. This after "Blackstar" and "A Moon Shaped Pool" is the best album of this year. - 12cc
Dude, this album is awesome, from Still Breathing to Revolution Radio to Bang Bang. Bang Bang is my favorite song in this album.
Does everyone always forget Demolition existed? People compare this to the trilogy 24/7, there was something in between you know! - ProPanda
Though I Have Been A Fan Of Green Day In The Past, This Album Has Some Of The MOST Cliche Lyrics Of 2016. - SamThePenguin
4 Comments
21
Coloring Book - Chance the Rapper
2016 was Chance's year. Hands Down.
22
Terminal Redux - Vektor

Hands down best trash metal album of this decade. - ProPanda
23
The Serenity of Suffering - Korn

There are many albums released in this year that I really, really love... Just to mention a few, Asking Alexandria - The Black, Chelsea Grin - Self Inflicted, In Flames - Battles, Hellyeah - Und en! a ble, From Ashes To New - Day One, Whitechapel - Mark Of The Blade,... But Korn killed it. This is awesome album, every single song! I even consider this one the best of all Korn albums, it just sounds more "metal"...
They've released about a dozen albums, yet this is their best ever.
24
Beyond the Fleeting Gales - Crying

25
The Stage - Avenged Sevenfold

WHY THE HECK WASN'T THIS HERE? IT'S AWESOME
26
Dangerous Woman - Ariana Grande

This is an amazing album, should be higher up on the list
This album is best slbum of the 2016
27
3001: A Laced Odyssey - Flatbush Zombies

28
Run the Jewels 3 - Run the Jewels

29 Evol - Future
30
Brotherhood of the Snake - Testament

31
The Glowing Man - Swans

I know this Album is not for everyone, but damn in my oppinion it's the best Album of this decade
32
For All Kings - Anthrax

One of my favorite Anthrax albums!
33
Still Brazy - Yg

8/10 Strong album from top to bottom. From beginning to end, nonstop, this project just pumps. - Mcgillacuddy
Mini-Description: In YG's (the guy who was part of My N**** ) second studio album, he takes a lot of creative liberties involving the lyrics and sound. Unfortunately, most of it isn't really that memorable.

Best songs: FDT, Gimmie Got Shot, Twist My Fingaz, Don't Come To LA, Who Shot Me?, Still Brazy, She Wish She Was, Bool, Balm, and Bollective, Police Get Away Wit Murder, Blacks & Browns, Word Is Bond, Pops Hot Intro, Good Times Interlude, My Perception, YG Be Safe
Worst songs: Why You Always Hatin'?, I Got A Question

7/10 - SwagFlicks
34
The Astonishing - Dream Theater

Does it really matter what pop fan girls think over 2016's best albums? if music is indeed art in this 21st century, then DT is the artist, which such a record your mind transits into the dystopian era. trust me I've seen it. - unknown-soldier
The first Dream Theater album to reach number one on the US Billboard Rock Chart.
I Can't believe the horrible Kanye West is above this flawless beauty. - Metalmaniakkk
Should be in the Top 10.
2 Comments
35
Wildflower - The Avalanches

2016 was one of the most depressing years in my life. Thank goodness for this album. It always brings a smile to my face. One of if not the best of the year.
If I Was A Folkstar is a contender for my best list. - djpenquin999
36
My Woman - Angel Olsen

37
Joanne - Lady Gaga

You can never be bored of Lady Gaga. You never know in advance what her next album will sound like. With Joanne, she took it to the next level: you never know what the next song will sound like. And that's awesome. This woman will be considered a legend by the time she's 80.
Above Anti, This is Acting and the soundtrack to Suicide Squad? Disgrace. This is clearly a great transition from pop to folk. - Swellow
Best 2016 álbum! Million reasons
38
Aa - Baauer

I feel this should be in the top 20. Baauer is one of the best things to happen to trap music in a while - ProPanda
39
Swish - Kanye West
This album is the same as life of pablo. - ryansals
40
The Impossible Kid - Aesop Rock

41 DC4 - Meek Mill
42
Rheia - Oathbreaker

43
Cleopatra - The Lumineers

yes - thatguy32
44
Serpent Music - Yves Tumor

45 Case/Lang/Veirs - Case/Lang/Veirs
46 Pillars of Ash - Black Tusk
47
Cloud Nine - Kygo

48
Blood Bitch - Jenny Hval

49
Mariner - Cult of Luna and Julie Christmas

50
When We are Death - Hexvessel

PSearch List
Related Lists

Top Ten Albums that Topped the German Media Control Charts in 2016

Best Hip Hop / R&B Albums of 2016

Top Ten Rock and Metal Albums of 2016

Best Comeback Albums of 2016
List StatsUpdated 9 Dec 2019
1,000 votes
311 listings
3 years, 333 days old

Top Remixes (38)

1. Atrocity Exhibition - Danny Brown
2. We Got It from Here... Thank You 4 Your Service - A Tribe Called Quest
3. Teens of Denial - Car Seat Headrest
ryansliao

1. Skeleton Tree - Nick Cave and the Bad Seeds
2. We Got It from Here... Thank You 4 Your Service - A Tribe Called Quest
3. Blackstar - David Bowie
Mcgillacuddy

1. Skeleton Tree - Nick Cave and the Bad Seeds
2. Blackstar - David Bowie
3. Atrocity Exhibition - Danny Brown
SoulDestroyer1
View All 38
Posts
Correcting mistakes: why I picked "HYDRA 3D" as the best album of 2016 instead of "Lemonade"
Martin_Canine
Error Reporting
See a factual error in these listings? Report it
here
.