Best Albums of 2017
JustListen
The Top Ten
1
Damn. - Kendrick Lamar
What a piece of crap.
First time listening to this album, while I thought it was really good, I felt it to be a step down from GKMC and TPAB, but the more I listened to it, the more it hooked me and the more I began to understand the feeling, messages, and mood of it. As a result, this album not longer was a 4/5, it's simply a straight 5 because it gets messages across in such a awkward and subtle way that it made it much more unique compared to the more straightforward TPAB. Kendrick is on his darkest tone here, and I may seem crazy for this, but this just may be my favorite album from him yet. - Mcgillacuddy
Voting for this. Rules pretty much everything early 2017 did. We needed something phenomenal to save us from early 2017 which wasn't very good. Although this isn't as good as TPAB this is absolutely amazing as a whole. 10/10 - AlphaQ
Kendrick finally became a mainstream artist with this one - Iam_rsdxii
6 Comments
2
Two Hearts - Jackie Evancho
Why is Jackie Evancho's painfully overrated existence in the Top 10? - AlphaQ
There is music, and then there is musical masterpiece. "Two Hearts" by Jackie Evancho is a musical masterpiece. Buy this. Buy several copies and share.
Here is why Jackie is so great on this album. Purity and Beauty. And if you listen real close, you find out that every intonation, every inflection is put together perfectly for the perfect effect! Guys! This is not just talk! Listen! The more you listen the more you won't believe your ears!
If you like auto-tuned, pulse-beating, sycophantic jingoism, Jackie Evancho isn't for you. "Two Hearts" is a compilation of intelligent, professional, vocal mastery and nuance, from the classical offerings on part I, to the personal, heartfelt gifts Jackie brings to her own songs on part II. When it comes to real music, "Two Hearts" is certainly the best offering for 2017.
42 Comments
3
Melodrama - Lorde
A tour de force of synth pop in more ways than one. Lorde is the only artist whose music you can actually see in your head (unless you have synesthesia), and she doesn't disappoint in this album. Supercut alone deserves a Grammy, but even without the glitz and the glam of an award that, these days, means almost nothing, this is easily the best and most cohesive album of 2017.
I was a huge fan of Pure Heroine, so when I heard that she was changing her style, I was a bit concerned. The first time I listened to Melodrama, I was a bit disappointed. However, the more you listrn, the more you understand the depth to the lyrics. Every song in this album serves to push the plot of this album to its completion, and there are 0 fillers. This album is incredible and deserves the acclaim it's received.
I'm gonna have to say that this album has to be the best of 2017 so far. Melodrama is more breathtaking, melodic, experimental, and ecstatic than any album that has come out this year. Indie pop never sounded so fresh before Melodrama!
I'm crazy with it melodrama is the best 2017 album because it has a big evolution on pop - Joaopuffle1
7 Comments
4
A Crow Looked at Me - Mount Eerie

Can't really argue with the top two, the third one I haven't listened to, so I guess all I can do is try to tell everyone what a heartbreaking album this is. The lyrics confront themes of death and are often self-confrontational. The instrumentation may be simple but it is never over-indulgent and it is quite beautiful actually. And Phil's voice on this album is his most subtly heartbreaking yet... probably because every word coming out of his mouth is sadly true. As an album, every song works together to build one big story and it is very cohesive. To say the least, I'm just happy this album is getting the recognition that it doesn't necessarily deserve, but the recognition that Phil desperately needs to carry on with his screwed-up life.
Lol seeing this at #2 pleases me in a special way. - ProPanda
This album is something I would sleep to, then cry the following morning. - djpenquin999
This grew on me lol - DCfnaf
2 Comments
5
Flower Boy - Tyler, the Creator

OH MY GOD! This is easily tylers best album and no song on here is bad! Even the songs like Sometimes and Enjoy Right Now Today sound very good! And garden shed Is just amazing! The production on this album is insane! Here are the songs ranked worst to best (note: none of the songs are trash)
14. Sometimes
13.Enjoy Right Now Today
12.Droppin seeds
11.I ain't got time
10. Who Dat Boy
9.Glitter
8.Pothole
7.November
6.Foreword
5.Boredom
4.Where This Flower Blooms
3. 911/Mr.Lonely
2. See you again
1. Garden Shed
How can I explain this? This is a wonderful job by Tyler the Creator. We finally found his best album! This is so good. It's hot everything good from every other album combined and tales away everything bad. This is easily one of the best album of 2016 AND 2017 along with DAMN and deserves Top 3. Tyler should try being awesome. 9/10 - AlphaQ
I know I'll probably get some negative backlash for this but I juat can't stand this recent uber artsiness in popular music genres anymore. I loved it when Kanye did it with "My Beautiful Dark Twisted Fantasy" and "Yeezus", he just didn't a damn anymore what's trending and heavily experimented to get two gripping and extremely rough experiences. Then pop did it too. Miley released a fairly psychadelic album. It was good. Rihanna's varied "Anti" was a welcome departure from the exchangable and forgettable house songs she released the years before. Beyoncé showed that she can be more than just a singer of pop hits. It was fine until that, but now it's enough. I want to have some good old fun with popular music again. "Flower Boy" takes it a bit too far, and to be honest, I even don't like Lamar's "To Pimp a Butterfly". There, I said it. Not in any way because of the rapping. It is just that these chaotic, unstructured, barely ...more - Martin_Canine
Better than Cherry Bomb at least...
6 Comments
6
The Ooz - King Krule

This is Krule's best album
Who is this loser and why is he over Taylor Swift

Get Reputation higher! Get this lower! - musickid84
I'm a Taylor Swift fan and I can't bring myself to vote for Reputation on this list especially when there are 2 maybe 3 songs that are any good and I still haven't forgiven Taylor for the messes that were "Look What You Made Me Do" and "Ready For It". 1989 got praised for a reason...it was some of her best work. Bit of a shame she went away from it for a narrative where she pretty much eats her own tail - crowdiegal
7
Saturation - Brockhampton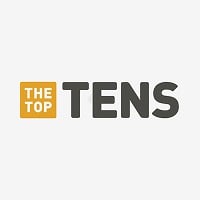 Best trilogy imaginable
8
After Laughter - Paramore

This should be #1! One of the best comebacks I've seen! - UltimateCraig
Incredible - haribostarmix
9
Rainbow - Kesha

I admit I wasn't a fan of Kesha until I heard "Praying" and was stunned by the overwhelming maturity of that song, it would have been quite easy and understandable if she'd wanted to make something bitter but "Rainbow" as an album is in no way bitter and shows Kesha is moving forward, I loved it and the collaborations with the Eagles of Death Metal are inspired, "Let 'Em Talk" really does need to be a single. - crowdiegal
I find this even more irritating than her older songs.
This isn't Number 1 for some reason. Are you joking? Please move this up! One of the best albums I've heard in a long time. - DCfnaf
Definite contender for album of the year. SO rooting for Kesha right now! - tonyb500
8 Comments
10
Take Me Apart - Kelela

The Contenders
11
Big Fish Theory - Vince Staples

12
CTRL - Sza

One of the most influential albums this year!
I LOVE THIS ALBUM.
Best songs: Prom, Garden (Say It Like Dat), Go Gina, The Weekend, Love Galore.
Worst song: Doves In The Wind
Overall 10/10. Really underrated
13
Process - Sampha

14 Neō Wax Bloom - Iglooghost
15
4:44 - Jay-Z
Having some time to think this over, I've realized my mistake. I was honestly just riding the wave of DAMN.'s popularity. It was a pretty good album but it ain't got nothing on 4:44. The definite standout track was The Story Of OJ. Generally, all the people who are "fake" hip-hop fans will have stopped listening before the first time he sings the chorus ends. I'll write more on The Story Of OJ later though. I love this album, it's probably one of the best Jay-Z albums behind The Blueprint and The Black Album. Just very high quality. - hiphopgod
This should be so much higher like top 5 jesus...
To all the haters of hip hop music please give this a listen it's awesome
16
No Plan - David Bowie

17
Science Fiction - Brand New

Wow
18
Urn - Ne Obliviscaris

19
Mono No Aware - Various Artists

20
In the Passing Light of Day - Pain of Salvation

So far, it's my favorite album of the year. - cjWriter1997
Since Damn. is already at #1, I'm voting for this. It's already getting hard for me to pick AOTY. - cjWriter1997
21
Forever - Code Orange

Gotta be the best metal/ hardcore music of 2017
22
Grimspound - Big Big Train

Beautiful album.
I've been getting into this band lately, from their English Electric album to their Folklore album. They're very underrated and deserve more attention. "Brave Captain" and "The Ivy Gate" are both excellent. - DCfnaf
23
Saturation III - Brockhampton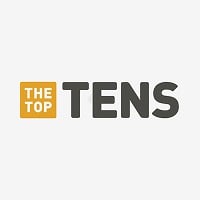 Why is this not voted? Brockhamptons best album of all time without doubt, and known for it. Give it a listen. And experimental listen even. It's a weird sound at first, but soon enough I got it. I understood it after a few songs. Seriously should be top ten
SISTER/NATION is my favorite song of the year!
24
Saturation II - Brockhampton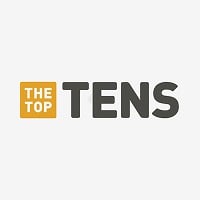 25
Is This the Life We Really Want? - Roger Waters

Is this the album we really want? Well, this is his first solo album in over a decade. I see myself dusting it off every now and then. Similar to "the Final Cut" but I'd actually say better. But I preferred David Gilmour's latest album. I give this a 6/10. - IronSabbathPriest
I am a huge Pink Floyd Fan and I found this was a more politically correct version of Animals but that doesn't stop it from being the best album of 2017 beating my second choice of Infinite by Deep purple. Better than anything Little Mix could pull out of their millions of writers.
Simply amazing. Roger Waters is a genius.
The best album of the year in my opinion, this is Waters' political anthem, even challenging The Final Cut in its level of political tact. - katman46
1 Comment
26
Plunge - Fever Ray

27
The Stories We Tell Ourselves - Nothing More

28 Sad Tape Vibes - Hendo
29
Evolve - Imagine Dragons

Love it - Pointingfingers
Night visions will always be better - Th3Zm0nst3r
Have you heard Whatever It Takes? It is life.
Evolve is good, however I have seen better from them like Smokes and Mirrors and Night Visions.
2 Comments
30 Rina - Rina Sawayama
31 Freudian - Daniel Caesar
32
Synthesis - Evanescence

33
American Dream - LCD Soundsystem

I don't consider myself to be a very big LCD Soundystem fan, but wow! This blew me away! I knew their other albums had the potential for greatness but they just didn't have enough hooks. But American Dream however does have much better hooks. Its got fun dance tracks, deep emotional tracks, punchy rock tracks. I can see how long time fans might have trouble with this, but dang! What an album! - Slipperyjack40
This album should be much higher. - Pony
34
Pure Comedy - Father John Misty

Very soothing concept album by the mastermind, Father John Misty.
35
Clairvoyant - The Contortionist

36
Gods of Violence - Kreator

Get this masterpiece into the top 10 - christangrant
Yay its in the top 10 now - christangrant
37
Infinite - Deep Purple

Wow! A comeback? That's good. - Pointingfingers
They came back full throttle with this amazing album. 10/10
The biggest surprise of 2017. - Metal_Treasure
I've been a Deep Purple fan since 1968. (It's OK to like Deep Purple and Jackie Evancho as well ;) ) - BobG
38
Harry Styles - Harry Styles

Many songs on this deserved more recognition. Even the songs that he sang on tour, medicine and Anne are fascinating. So underrated. - sajaaltai
1D is trash but this is great - Pointingfingers
This is easily one of my favourite albums of 2017. Probably my favourite. I don't understand why it's so low. It's pure gold and has an awesome range of style in it. I just realised that could have been a really bad pun.
Why is this so low? - 445956
2 Comments
39
New Energy - Four Tet

OH MY GOD HOW DID FOURTET MAKE IT IT HERE YES YES YES TALENT WON - ProPanda
40
From a Room: Volume 2 - Chris Stapleton

41 Just Say No to the Psycho Right-Wing Capitalist Fascist Industrial Death Machine - Gnod
42
Masseduction - St. Vincent

43
Humanz - Gorillaz

Best album of theirs. I played this album on repeat the whole entire summer
Probably their worst album, but still good!
Just got released- amazing album - CluelessSKB
While it doesn't live up to Demon Days or Plastic Beach, Humanz starts to break down the barrier between the fictional band and real life - possibly symbolizing the increased dependence of people on technology and idols - katman46
44
Hopeless Fountain Kingdom - Halsey

This is the album that brought you the best song in existence.
I like voting for this.
1, not 155. Oh, I get it. they accidentally added a 55 after the 1 for 55/10. I love Halsey so much! EDIT:it's getting higher...96
45
World Eater - Blanck Mass

46
Incorruptible - Iced Earth

47
Run the Jewels 3 - Run the Jewels

It's from 2016... - SwagFlicks
Dope - AlphaQ
48
Younger Now - Miley Cyrus

49
Planetarium - Sufjan Stevens, Nico Muhly, James McAlister, Bryce Dessner

50
To the Bone - Steven Wilson

PSearch List
Related Lists

Best Metal Albums of 2017

Best Rap Albums and Mixtapes from 2015-2017

Top 10 Rock and Metal Albums of 2017

Best Rap Albums of 2017

Top 10 Extreme Metal Albums of 2017
List StatsUpdated 18 Aug 2019
2,000 votes
410 listings
2 years, 343 days old

Top Remixes (43)

1. Take Me Apart - Kelela
2. The Ooz - King Krule
3. Melodrama - Lorde

ryansliao

1. A Crow Looked at Me - Mount Eerie
2. Grimspound - Big Big Train
3. No Plan - David Bowie

DCfnaf

1. Mono No Aware - Various Artists
2. Neō Wax Bloom - Iglooghost
3. Process - Sampha

BlarchBlaces
View All 43
Posts
hiphopgod
2017 Recap: Martin Canine's Top 30 Favorite Albums of the Year
Martin_Canine
Panda Album Review: American Teen (Khalid)
ProPanda
Error Reporting
See a factual error in these listings? Report it
here
.