Best Albums of 2017
JustListen
The Top Ten
1
Damn. - Kendrick Lamar

Voting for this. Rules pretty much everything early 2017 did. We needed something phenomenal to save us from early 2017 which wasn't very good. Although this isn't as good as TPAB this is absolutely amazing as a whole. 10/10 - AlphaQ
First time listening to this album, while I thought it was really good, I felt it to be a step down from GKMC and TPAB, but the more I listened to it, the more it hooked me and the more I began to understand the feeling, messages, and mood of it. As a result, this album not longer was a 4/5, it's simply a straight 5 because it gets messages across in such a awkward and subtle way that it made it much more unique compared to the more straightforward TPAB. Kendrick is on his darkest tone here, and I may seem crazy for this, but this just may be my favorite album from him yet. - Mcgillacuddy
Kendrick finally became a mainstream artist with this one - Iam_rsdxii
What a piece of crap.
V 6 Comments
2
Melodrama - Lorde

I'm gonna have to say that this album has to be the best of 2017 so far. Melodrama is more breathtaking, melodic, experimental, and ecstatic than any album that has come out this year. Indie pop never sounded so fresh before Melodrama!
I was a huge fan of Pure Heroine, so when I heard that she was changing her style, I was a bit concerned. The first time I listened to Melodrama, I was a bit disappointed. However, the more you listrn, the more you understand the depth to the lyrics. Every song in this album serves to push the plot of this album to its completion, and there are 0 fillers. This album is incredible and deserves the acclaim it's received.
I'm crazy with it melodrama is the best 2017 album because it has a big evolution on pop - Joaopuffle1
It should be #1 lol I'm so biased
V 6 Comments
3
A Crow Looked at Me - Mount Eerie

Can't really argue with the top two, the third one I haven't listened to, so I guess all I can do is try to tell everyone what a heartbreaking album this is. The lyrics confront themes of death and are often self-confrontational. The instrumentation may be simple but it is never over-indulgent and it is quite beautiful actually. And Phil's voice on this album is his most subtly heartbreaking yet... probably because every word coming out of his mouth is sadly true. As an album, every song works together to build one big story and it is very cohesive. To say the least, I'm just happy this album is getting the recognition that it doesn't necessarily deserve, but the recognition that Phil desperately needs to carry on with his screwed-up life.
Lol seeing this at #2 pleases me in a special way. - ProPanda
This album is something I would sleep to, then cry the following morning. - djpenquin999
This grew on me lol - DCfnaf
V 2 Comments
4
Flower Boy - Tyler, the Creator

How can I explain this? This is a wonderful job by Tyler the Creator. We finally found his best album! This is so good. It's hot everything good from every other album combined and tales away everything bad. This is easily one of the best album of 2016 AND 2017 along with DAMN and deserves Top 3. Tyler should try being awesome. 9/10 - AlphaQ
I know I'll probably get some negative backlash for this but I juat can't stand this recent uber artsiness in popular music genres anymore. I loved it when Kanye did it with "My Beautiful Dark Twisted Fantasy" and "Yeezus", he just didn't a damn anymore what's trending and heavily experimented to get two gripping and extremely rough experiences. Then pop did it too. Miley released a fairly psychadelic album. It was good. Rihanna's varied "Anti" was a welcome departure from the exchangable and forgettable house songs she released the years before. Beyoncé showed that she can be more than just a singer of pop hits. It was fine until that, but now it's enough. I want to have some good old fun with popular music again. "Flower Boy" takes it a bit too far, and to be honest, I even don't like Lamar's "To Pimp a Butterfly". There, I said it. Not in any way because of the rapping. It is just that these chaotic, unstructured, barely ...more - Martin_Canine
Tyler's magnum opus. One of the best hip hop records I've heard in a long time. - ProPanda
OH MY GOD! This is easily tylers best album and no song on here is bad! Even the songs like Sometimes and Enjoy Right Now Today sound very good! And garden shed Is just amazing! The production on this album is insane! Here are the songs ranked worst to best (note: none of the songs are trash)
14. Sometimes
13.Enjoy Right Now Today
12.Droppin seeds
11.I ain't got time
10. Who Dat Boy
9.Glitter
8.Pothole
7.November
6.Foreword
5.Boredom
4.Where This Flower Blooms
3. 911/Mr.Lonely
2. See you again
1. Garden Shed
V 6 Comments
5
The Ooz - King Krule

This is Krule's best album
Who is this loser and why is he over Taylor Swift

Get Reputation higher! Get this lower! - musickid84
I'm a Taylor Swift fan and I can't bring myself to vote for Reputation on this list especially when there are 2 maybe 3 songs that are any good and I still haven't forgiven Taylor for the messes that were "Look What You Made Me Do" and "Ready For It". 1989 got praised for a reason...it was some of her best work. Bit of a shame she went away from it for a narrative where she pretty much eats her own tail - crowdiegal
6
Saturation - Brockhampton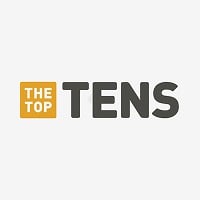 7
After Laughter - Paramore

This should be #1! One of the best comebacks I've seen! - UltimateCraig
Incredible - haribostarmix
8
Rainbow - Kesha

I admit I wasn't a fan of Kesha until I heard "Praying" and was stunned by the overwhelming maturity of that song, it would have been quite easy and understandable if she'd wanted to make something bitter but "Rainbow" as an album is in no way bitter and shows Kesha is moving forward, I loved it and the collaborations with the Eagles of Death Metal are inspired, "Let 'Em Talk" really does need to be a single. - crowdiegal
This isn't Number 1 for some reason. Are you joking? Please move this up! One of the best albums I've heard in a long time. - DCfnaf
Definite contender for album of the year. SO rooting for Kesha right now! - tonyb500
Like a T*rd in a punchbowl.
V 8 Comments
9
Take Me Apart - Kelela

10
CTRL - Sza

One of the most influential albums this year!
I LOVE THIS ALBUM.
Best songs: Prom, Garden (Say It Like Dat), Go Gina, The Weekend, Love Galore.
Worst song: Doves In The Wind
Overall 10/10. Really underrated
The Newcomers
?
Low in High School - Morrissey

?
The Dusk in Us - Converge

The Contenders
11
Process - Sampha

12
Big Fish Theory - Vince Staples

13 Neō Wax Bloom - Iglooghost
14
4:44 - Jay-Z
Having some time to think this over, I've realized my mistake. I was honestly just riding the wave of DAMN.'s popularity. It was a pretty good album but it ain't got nothing on 4:44. The definite standout track was The Story Of OJ. Generally, all the people who are "fake" hip-hop fans will have stopped listening before the first time he sings the chorus ends. I'll write more on The Story Of OJ later though. I love this album, it's probably one of the best Jay-Z albums behind The Blueprint and The Black Album. Just very high quality. - hiphopgod
To all the haters of hip hop music please give this a listen it's awesome
This should be so much higher like top 5 jesus...
15
Science Fiction - Brand New

I was expecting good things from this comeback. It exceeded my expectations. - Zach808
Wow
16
Urn - Ne Obliviscaris

17
Mono No Aware - Various Artists

18
In the Passing Light of Day - Pain of Salvation

So far, it's my favorite album of the year. - cjWriter1997
Since Damn. is already at #1, I'm voting for this. It's already getting hard for me to pick AOTY. - cjWriter1997
19
Forever - Code Orange

Gotta be the best metal/ hardcore music of 2017
20
Infinite - Deep Purple

They came back full throttle with this amazing album. 10/10 - naFrovivuS
The biggest surprise of 2017. - Metal_Treasure
I've been a Deep Purple fan since 1968. (It's OK to like Deep Purple and Jackie Evancho as well ;) ) - BobG
21
Saturation II - Brockhampton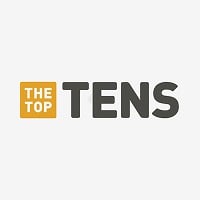 22
Is This the Life We Really Want? - Roger Waters

Is this the album we really want? Well, this is his first solo album in over a decade. I see myself dusting it off every now and then. Similar to "the Final Cut" but I'd actually say better. But I preferred David Gilmour's latest album. I give this a 6/10. - IronSabbathPriest
I am a huge Pink Floyd Fan and I found this was a more politically correct version of Animals but that doesn't stop it from being the best album of 2017 beating my second choice of Infinite by Deep purple. Better than anything Little Mix could pull out of their millions of writers.
Simply amazing. Roger Waters is a genius. - naFrovivuS
Oh damn, my opinion on this album sucked.

To prove it, allow me to say that Deja Vu and The Last Refugee are modern masterpieces. 7/10 - DCfnaf
V 1 Comment
23
Plunge - Fever Ray

24
The Stories We Tell Ourselves - Nothing More

25 Rina - Rina Sawayama
26
Evolve - Imagine Dragons

Night visions will always be better - Th3Zm0nst3r
Have you heard Whatever It Takes? It is life.
Evolve is good, however I have seen better from them like Smokes and Mirrors and Night Visions. - MissRWBY202
I'm a "believer" that this is the best album of 2017. I'll do "whatever it takes" to get it to number 1 I'll even "walk on the wire." There should be "thunder" in the sky right now because Evolve is not number 1

(I'm sorry)
V 1 Comment
27 Freudian - Daniel Caesar
28
American Dream - LCD Soundsystem

This album should be much higher. - Pony
29
Pure Comedy - Father John Misty

Very soothing concept album by the mastermind, Father John Misty.
30
Clairvoyant - The Contortionist

31
Gods of Violence - Kreator

Get this masterpiece into the top 10 - christangrant
Yay its in the top 10 now - christangrant
32
New Energy - Four Tet

OH MY GOD HOW DID FOURTET MAKE IT IT HERE YES YES YES TALENT WON - ProPanda
33
Harry Styles - Harry Styles

This is easily one of my favourite albums of 2017. Probably my favourite. I don't understand why it's so low. It's pure gold and has an awesome range of style in it. I just realised that could have been a really bad pun.
Why is this so low? - 445956
Excellent - DCfnaf
Um...no
34 Just Say No to the Psycho Right-Wing Capitalist Fascist Industrial Death Machine - Gnod
35
Hopeless Fountain Kingdom - Halsey

This is the album that brought you the best song in existence.
I like voting for this.
1, not 155. Oh, I get it. they accidentally added a 55 after the 1 for 55/10. I love Halsey so much! EDIT:it's getting higher...96
36 Volume 1: Flick Your Tongue Against Your Teeth and Describe the Present. - Bedwetter
37
Saturation III - Brockhampton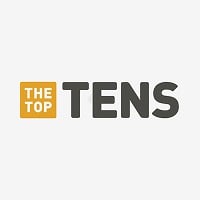 Why is this not voted? Brockhamptons best album of all time without doubt, and known for it. Give it a listen. And experimental listen even. It's a weird sound at first, but soon enough I got it. I understood it after a few songs. Seriously should be top ten
SISTER/NATION is my favorite song of the year!
38
Humanz - Gorillaz

Probably their worst album, but still good!
Best album of theirs. I played this album on repeat the whole entire summer
Just got released- amazing album - CluelessSKB
While it doesn't live up to Demon Days or Plastic Beach, Humanz starts to break down the barrier between the fictional band and real life - possibly symbolizing the increased dependence of people on technology and idols - katman46
39
World Eater - Blanck Mass

40
Incorruptible - Iced Earth

41
Younger Now - Miley Cyrus

42
To the Bone - Steven Wilson

43 I See You - The xx
44
Sacred Hearts Club - Foster the People

A really experimental indie album - Killerdrummer
45
No Grave but the Sea - Alestorm

46 More Life - Drake
47
Memories... Do Not Open - The Chainsmokers

I think it's good. All through the beginning of the year, me and my friend were counting down the days till this album. We were not disappointed on that day, except some lyrics were not that good, but I loved the album. My favorite song is probably Young.
48
Masseduction - St. Vincent

49
Lust for Life - Lana Del Rey

AH - haribostarmix
50
Peasant - Richard Dawson

PSearch List
Related Lists

Best Albums of All Time

Greatest Metallica Albums

Best Eminem Albums

Best Iron Maiden Albums

Best Beatles Albums
List Stats
2,000 votes
401 listings
1 year, 344 days old

Top Remixes (41)

1. Take Me Apart - Kelela
2. The Ooz - King Krule
3. Melodrama - Lorde

ryansliao

1. Mono No Aware - Various Artists
2. Neō Wax Bloom - Iglooghost
3. Process - Sampha

BlarchBlaces

1. Urn - Ne Obliviscaris
2. In the Passing Light of Day - Pain of Salvation
3. Forever - Code Orange

cjWriter1997
View All 41
Posts
ProPanda
2017 Recap: Martin Canine's Top 30 Favorite Albums of the Year
Martin_Canine
Vince Staples - Big Fish Theory
hiphopgod
Error Reporting
See a factual error in these listings? Report it
here
.