Best Albums of 2017
JustListen
The Contenders: Page 2
21
In the Passing Light of Day - Pain of Salvation

So far, it's my favorite album of the year. - cjWriter1997
Since Damn. is already at #1, I'm voting for this. It's already getting hard for me to pick AOTY. - cjWriter1997
22
Harry Styles - Harry Styles

This is easily one of my favourite albums of 2017. Probably my favourite. I don't understand why it's so low. It's pure gold and has an awesome range of style in it. I just realised that could have been a really bad pun.
Why is this so low? - 445956
Excellent - DCfnaf
23
Pure Comedy - Father John Misty

24
Science Fiction - Brand New

I was expecting good things from this comeback. It exceeded my expectations. - Zach808
Wow
25
Arca - Arca

Proves that the phrase "don't judge a book by it's cover" also applies to albums. - djpenquin999
Look at that face and tell me you wouldn't vote for it.
26
4:44 - Jay-Z
To all the haters of hip hop music please give this a listen it's awesome
27
Younger Now - Miley Cyrus

28
Urn - Ne Obliviscaris

29
Coming Home - Falling in Reverse

Simply put, who enjoyed their previous output will also enjoy this album. Especially their first and third album, the second one was weird nonsense. Falling in Reverse ranks among the better emo bands of the 21st century, as they have all the catchiness and power it takes to get the best out of their genre, and have both humor and misery to share with us, which works extremely well, so they come off as neither totally pessimistic nor fully carefree. But you have to have a positive attitude towards the emo subculture to like their music, and if you have, there is little reason why you wouldn't enjoy this (except of course, if you take a look in the booklet of the CD, which instead of the usual thank yous of the band members included f-yous, addressing so many people it's likely you are on their list as well).
And "Coming Home" offers all the qualities of their first and third record without any slips, but however sounds more melodic and less pop-ish.

4 out of 5. - Martin_Canine
30 I See You - The xx
31
Sacred Hearts Club - Foster the People

A really experimental indie album - Killerdrummer
32
Tru. - Cro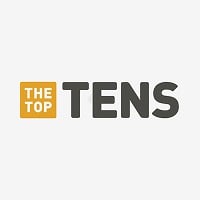 33
Feder Gottes - Entetainment

An extemely promising debut album. This German rapper mixes horrorcore with dark religious imagery and lyrical skill. Considering he started off as a battle rapper I was stunned that there is actually some depth, and that instead of punchlines the main focus lies on atmosphere and the overall tone. And also that on some songs he actually talks about something like inner struggles or the downsides of his drug addiction. The beats are of exceptional quality and add to the overall experience.
I expected a SpongeBozz rip off, since both are German rappers who started off as battle rappers in the same tournament and wear yellow masks. But their music sounds entirely different: SpongeBozz still does what he did in battle rap tournaments - fast doubletime, hard hitting punchlines and multisyllabic rhymes - Entetainment abandoned battle rap, and created music that stands for itself, that's either dark and atmospheric horror music, or emotional claustrophobic songs. "Schwarze Sterne" ...more - Martin_Canine
34
World Eater - Blanck Mass

35
Is This the Life We Really Want? - Roger Waters

I am a huge Pink Floyd Fan and I found this was a more politically correct version of Animals but that doesn't stop it from being the best album of 2017 beating my second choice of Infinite by Deep purple. Better than anything Little Mix could pull out of their millions of writers.
Is this the album we really want? Well, this is his first solo album in over a decade. I see myself dusting it off every now and then. Similar to "the Final Cut" but I'd actually say better. But I preferred David Gilmour's latest album. I give this a 6/10. - IronSabbathPriest
Simply amazing. Roger Waters is a genius. - naFrovivuS
Bleh. Political nonsense. Designed to fear-monger.

Pink Floyd themselves were awesome, but I'm not sure about this... - DCfnaf
36
Relaxer - Alt-J

This and After Laughter are the best so far. No doubt about it. - UltimateCraig
God, 2017 is a bad year for music. Thank god for this album.
This, After Laughter by Paramore, LANY by LANY and Ultralife by Oh Wonder are probably the best, in my opinion. I'm not sure if it is a 2017 album, but if it is, then Human (Deluxe) by Rag 'N' Bone Man is one of the best as well (I think it was released in February).
37
Bravado - Kirin J. Callinan

38
Clairvoyant - The Contortionist

39
Started from the Bottom / Krabbenkoke Tape - Spongebozz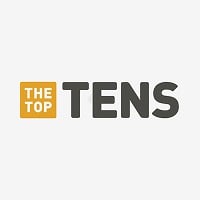 SpongeBozz, my favorite German rapper next to Kollegah (they are enemies though), is back with his much anticipated sophomore record, and what can I say? Only Kollegah could prevent this from being the year's best album.

On the album's two discs you get 115 minutes of pure rapping talent, backed by Digital Drama's lush and epic production. Epic is to be taken quite literally, as the album's first two songs last 9 minutes and 18:30 minutes respectively.

When I first heard his 2015 debut "Planktonweed Tape" I was immediately hooked. Not only because lyrically and technically SpongeBozz is not even half a step away from Kollegah and an even better double time rapper, but also because of the entire attitude. I mean, he's a deranged homicidal cartoon character on cocaine, and at such a high quality level that you can actually take that very seriously. His debut album immediately topped the German charts and made him Kollegah's archenemy. Then he completely ...more - Martin_Canine
40
Evolve - Imagine Dragons

Night visions will always be better - Th3Zm0nst3r
I LOVE THIS ALBUM
PSearch List
Recommended Lists
Related Lists

Best Metal Albums of 2017

Top Ten Hip Hop Albums of 2017

Best Rap Albums and Mixtapes from 2015-2017

Top 10 Rock and Metal Albums of 2017
List Stats
1,000 votes
332 listings
1 year, 2 days old

Top Remixes (25)

1. Tru. - Cro
2. Utopia - Björk
3. Started from the Bottom / Krabbenkoke Tape - Spongebozz
Martin_Canine

1. Take Me Apart - Kelela
2. The Ooz - King Krule
3. Melodrama - Lorde
ryansliao

1. A Crow Looked at Me - Mount Eerie
2. Just Say No to the Psycho Right-Wing Capitalist Fascist Industrial Death Machine - Gnod
3. World Eater - Blanck Mass
djpenquin999
View All 25
Posts
Panda Album Review: American Teen (Khalid)
ProPanda
Error Reporting
See a factual error in these listings? Report it
here
.