Best Albums of 2019
The Top Ten
Igor - Tyler, the Creator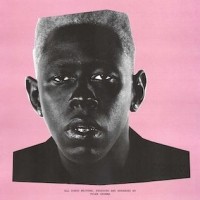 Absolute garbage album. Literally nothing about this is good except for the Carti feature
I bet Tool's new album will be #1 as soon as it drops. I bet good money. If I lose my bet (that in the end, Tool will be #1), I will make a list called "Why albums suck and Pet Sounds is the worst album of all time."
Definitely an unexpected album from Tyler but damn fantastic and shows how much he's evolved as an artist
Amazing album, Tyler clearly shows how much he's developed as an artist. 10/10
When We All Fall Asleep, Where Do We Go? - Billie Eilish

Great debut album. The only song I dislike from the album is Bad Guy. 9/10
Trash album.
I wasn't a big fan of her 2017 EP. But this album is just amazing!
This caught me off guard. actually a pretty good album
Fear Inoculum - Tool

The new sound of tool is amazing, all the riffs in 7empest to maynards vocals in culling voices. We have waited 13 years for this album and it was worth it. Best album of 2019
This it by FAR the #1 album of the year best of the decade by far, nothing comes close to this masterpiece!
Definitely no1 this is the best album this decade, WANYK should be second, all the rest suck.
A lot of these albums do not suck. Igor is definitely one of the best of the year.
Fantastic album
Thank U, Next - Ariana Grande

This is the best album I've ever heard in my my whole life. It is a literal masterpiece. It captures this really heartbreaking and tough time in Ariana's life... at the time she was dealing with so much past trauma, current trauma, intense emotions and pain... a lot was happening to her.
And then when all this was happening her best friends flew in to support her and they wrote an album in 2 weeks.
It doesn't sound like some lame last minute trash... it is a masterpiece. She literally paints a picture and captures the perfect moment of everything that was going on in EVERY SINGLE SONG. Every song describes some emotion or memory that she has to deal with, and how it hurt her so much. You can't listen to her album front to back without feeling like you're watching the most heartbreaking yet most inspiring movie ever... yet it is through her eyes. It is so beautiful.

The beats are great, the vocals are beautiful emotional, impressive... but the lyrics are jaw-dropping and ...more
It is interesting that there is more pop on this list than the best songs of the year list when usually people think of pop as a singles genre.
Also I love how the "worst" song of the the year (7 Rings) is on one of the "best" albums of the year.
I find it to be much superior to "sweetener", next to "Dangerous Woman" it's her best work. Maybe my 2 star rating on "sweetener" was too harsh - 3 stars would have been fine as it was not dramatically bad but lacking the exciting musical enjoyment of her past records. Now "thank u next" has both the maturity of her previous album plus the poppiness of her 2016 work combined, making it insanely catchy but intelligent on top.
We are Not Your Kind - Slipknot

This, after release, hasn't disappointed at all. The multiple songs, Nero Forte, the icon of the album, shine through as unique. The sound and the vocals have gotten even better than before, and this album also mixes experimentation in the lot in a great manner. The songs can show to be really heavy, as Solway Firth, Red Flag, Nero Forte have shown. They can also be emotional, and sometimes plain scary with My Pain. I couldn't have asked for more with this.
One more week left till its release and I bet my balls this won't disappoint...#bing
#21? It hasn't even been released yet!
By far the best of the year
Hexed - Children of Bodom

Great album. My favorite metal album so far. List - Best Songs On Children of Bodom's Hexed
Make metal great again
Very very VERY Underrated
Distance Over Time - Dream Theater

Terrible album guys. They are just recycling their older songs. They are way past their prime and there is no sense of creativity left within the band.
A true return to form following the mixed bag that was The Astonishing, Distance Over Time is a masterpiece of an album.
I want to listen to Dream Theater soon.
UNBELIEVEBLE! I AM SHOCKED... I really wasn't expected an album too...powerful, meaty, tight, energic, inspired, enjoyable, balanced. Their come back!
Norman F****** Rockwell - Lana Del Rey

Hands down the best album of 2019, the lyrics, the melodies, everything is just awesome.
Deserved a Grammy, she was robbed.
For a pop album, this blew me away! This is Lana at her best!
If you weren't mine I'd be jealous of your love
Lightning Language - K-Rino

I don't like the production here much, everything else is pretty good though. 7/10
Yeah, you can't go wrong with K-Rino when it comes to lyrics. The production might not be for everybody, but hip hop is more than just catchy songs and banging beats...
Rino still dropping better music in 2019 than most new gen rappers
Grey Area - Little Simz

This album is 35 minutes of wonderful bars, beats and melody. Hip hop at it's finest.
Female Kendrick Lamar deserves a listen and a top 10 position.
The Newcomers
?
Fancy You - Twice

?
Feel Special - Twice

The Contenders
Charli - Charli XCX

Zuu - Denzel Curry

Really solid album from Denzel Curry, better than Taboo which is another amazing album.
This was disappointing...
Rammstein - Rammstein

One of the most anticipated albums of 2019 and it happened to be very good
Moonglow - Avantasia

An amazing piece of work from Tobias Sammet. Shows he is still a master at creating great melodies and instrumentals.
A very good non-extreme metal album. If interested, go to the list Best Songs On Avantasia's Moonglow
Malibu Ken - Aesop Rock, Malibu Ken, and Tobacco

To the horrible production, the creepy robot vocals, and Aesop's Rocks great big vocabulary and the fact that not much of what he says in this album even matters. It's really a disaster. 2/10
Trust in the Lifeforce of the Deep Mystery - The Comet is Coming

The Nothing - Korn

Should be in the top 10. Great album.
Good Faith - Madeon
I've been waiting for this album for far too long, but it was SO WORTH IT. THIS THING IS A MASTERPIECE. Easily my album of the year, and one of the best electronica records I've listened to in ages. Madeon is so incredibly talented, and his music inspires me to create in a way that no other artist has.
Big Baller Paradise - Big Baller B
Get this off the list lol
Greatest album of the year. hands down
GOAT
1000 Gecs - 100 Gecs

Cringe culture is dead and we all know it thanks to this album
Titanic Rising - Weyes Blood

One of the best albums I've heard in a long time. Perfect mix of chamber pop, 70s influences, and modern day experimental alternative music. Give it a listen.
Ethereal Album.
Number 1 2019 Album on RateYourMusic!
Empath - Devin Townsend

A very very good album.
The First Glass Beach Album - Glass Beach

This album is great. A mix of New Wave, Jazz and even a bit of Emo(I hate most emo music but older emo is ok I guess). Quite underrated.
It's a Whimsical Afterlife - Avenade

Easily one of the greatest things to be released this year
Amo - Bring Me the Horizon

While they don't have the same energy as they used to, I found this album very entertaining to listen to.
PSearch List