Best Albums Produced by Scott Burns
ryanrimmel
Scott Burns is a former record producer credited with crafting the Florida Death Metal sound, as well as popularizing death metal. His career started in 1988 after producing Death's legendary album Leprosy at Morrisound Studios in Tampa, Fl. Following Leprosy, some of the most influential and popular bands in the death metal appointed Burns to be their producer. He is looked at as one of the greatest death metal producers ever, and even produced some grindcore and thrash albums. For a complete list of his works, check his wikipedia page.
List of bands he has produced for:
Death
Cannibal Corpse
Deicide
Obituary
Six Feet Under
Sepultura
Suffocation
Atheist
Terrorizer
Cynic
Napalm Death
Malevolent Creation
Gorguts
Exhorder
Acheron
Assück
Pestilence
Master
Cancer
Monstrosity
Sadus
Solstice
Disincarnate
Psychotic Waltz
Nasty Savage
Atrocity
Loudblast
Gordian Knot
Demolition Hammer
Hideous Corpse
Hellwitch
Overthrow
Transmetal
The Guff
Devastation
Faxed Head
Raped Ape
Resurrection
Skeletal Earth
The Top Ten
1
Leprosy - Death

2
Arise - Sepultura

3
Deicide - Deicide

4
Tomb of the Mutilated - Cannibal Corpse

5
Human - Death

6
Butchered at Birth - Cannibal Corpse

7
Once Upon the Cross - Deicide

It's closed between this one and Pierced From Within, but the production on this one is without equal as it perfectly conveys the savage, unrelenting embodiment of Deicide.
8
Unquestionable Presence - Atheist

9
Pierced from Within - Suffocation

10
Beneath the Remains - Sepultura

The Contenders
11
Testimony of the Ancients - Pestilence

12
Harmony Corruption - Napalm Death

13
Cause of Death - Obituary

14
Spiritual Healing - Death

15
Effigy of the Forgotten - Suffocation

16
Vile - Cannibal Corpse

17
Piece of Time - Atheist

18
The Ten Commandments - Malevolent Creation

19
Legion - Deicide

20
Focus - Cynic

21
The Bleeding - Cannibal Corpse

22
Rites of the Black Mass - Acheron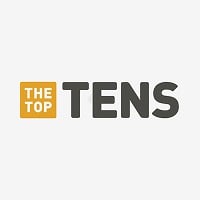 23
Slaughter In the Vatican - Exhorder

24
Considered Dead - Gorguts

25
Retribution - Malevolent Creation

26
Frozen in Time - Obituary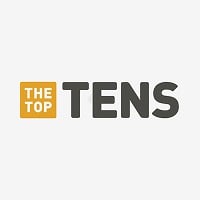 27
Individual Thought Patterns - Death

28 Haunted - Six Feet Under
29
World Downfall - Terrorizer

30 To the Glory End - Cancer
31 Misery Index - Assück
32 Serpents of the Light - Deicide
33 Master - Master
34
Millenium - Monstrosity

35
Elements of Anger - Sadus

36
Bleeding - Psychotic Waltz

37
On the Seventh Day God Created.... Master - Master

38
Tortured Existence - Demolition Hammer

39
Solstice - Solstice

BAdd New Item
Recommended Lists
Related Lists

Top 10 Albums Recorded, Mixed or Produced by Scott Burns

Top 10 Albums Produced by Martin Birch

Best Albums Produced by Robert John "Mutt" Lange

Best Albums Produced by Rick Rubin

Best Albums Recorded, Mixed or Produced by Terry Date
List Stats
39 listings
1 year, 189 days old

Top Remixes

1. Leprosy - Death
2. Arise - Sepultura
3. Deicide - Deicide

ryanrimmel
Error Reporting
See a factual error in these listings? Report it
here
.