Top 10 Albums With a Hidden Track
Hidden tracks are an element of surprise in an album. Here's some albums that have a hidden track. Some of the hidden tracks were hidden only on the original releases and later editions included the hidden songs in the track listing. But they also count.

Some hidden tracks are very short while others are songs with standard length.
The Top Ten
1
Abbey Road - The Beatles

This album has a lot of really short songs. Even the hidden track is short. - Misfire
First ever hidden track. - JoLeKosovo
Hidden track: Her Majesty - The Beatles
This is a short hidden track (only 0:23 minutes long) that appears 14 seconds after the end of the official final track, "The End". - Metal_Treasure
2
London Calling - The Clash

Hidden track: Train in Vain.
Later editions included the song in the track listing. - Metal_Treasure
3
Nevermind - Nirvana

Hidden track: Endless, Nameless

It starts 10 minutes after the end of Something In the Way. I'm not a fan of this song but the album is popular so I added it. - Metal_Treasure
Too bad that it's a bad song. - Userguy44
Okay, I respect your opinion, even though I like Smells Like Teen Spirit still more than it. - Userguy44
4
Parachutes - Coldplay

Hidden track: Life is for Living.
It starts 8 seconds after the end of Everything's Not Lost - Metal_Treasure
5
Slipknot - Slipknot

Hidden track: Eeyore (starts about 8 minutes after the end of the last official song) - Metal_Treasure
6
Follow the Leader - Korn

Hidden track: Earache My Eye (a Cheech & Chong cover that starts after 2 minutes of silence.) - Metal_Treasure
7
The Miseducation of Lauryn Hill - Lauryn Hill

Wait, two hidden tracks? - BorisRule
Two hidden tracks: Can't Take My Eyes Off You, Tell Him.

Can't Take My Eyes Off You is a cover song that was nominated for a Grammy Award for Best Female Pop Vocal Performance in 1999. Not bad for a hidden track, not bad... - Metal_Treasure
8
Frank - Amy Winehouse

Two hidden tracks: "Amy Amy Amy"/"Outro"/"Brother", "Mr Magic (Through the Smoke)" - Metal_Treasure
9
Songs for the Deaf - Queens of the Stone Age

10
Antichrist Superstar - Marilyn Manson

Hidden track: Track 99

This short hidden track (1:39) has different titles - "Revelation 99" and "Empty Sounds of Hate". The Marilyn Manson Collection on iTunes titles it "Ghost Track". Spotify, iTunes, and Rhapsody title the track as "Untitled". Also, Spotify and iTunes list the hidden track directly after "Man That You Fear", without the silent tracks 17-98. - Metal_Treasure
The Contenders
11
Off the Deep End - Weird Al Yankovic

10 minutes silence after the last track, Bite Me appeared and the hidden track's job is to scare audience and listeners in case of forgetting to eject the disc.
FACT: Inspired by Nirvana's Nameless, Endless - BorisRule
12
I've Been Expecting You - Robbie Williams

There are two hidden tracks: Stand Your Ground, Stalker's Day Off (I've Been Hanging Around) - Metal_Treasure
13
Dirt - Alice in Chains

14
The Libertines - The Libertines

Hidden track: France
It's stashed after the final official track, What Became Of The Likely Lads. - Metal_Treasure
15
White Light, White Heat, White Trash - Social Distortion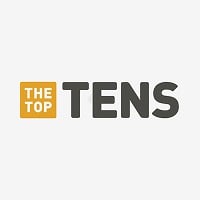 A cover of "Under My Thumb" from The Rolling Stones. - THC13
16
Clint Eastwood - Gorillaz

BAdd New Item