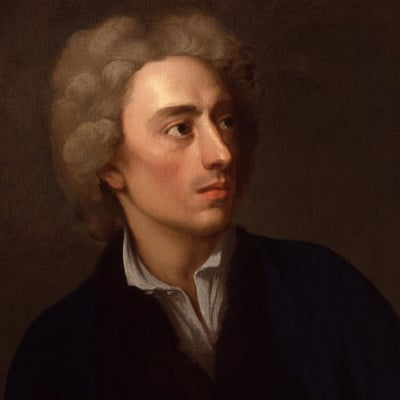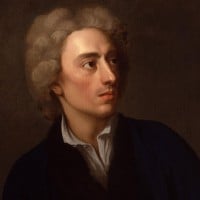 +
Alexander Pope
Alexander Pope (21 May 1688 – 30 May 1744) was an 18th-century English poet. He is best known for his satirical verse, his translation of Homer and for his use of the heroic couplet. He is the second-most frequently quoted writer in The Oxford Dictionary of Quotations after Shakespeare.
The acknowledged master of the heroic couplet and one of the primary tastemakers of the Augustan age, Alexander Pope was a central figure in the Neoclassical movement of the early 18th century. He was known for having perfected the rhymed couplet form of his idol, John Dryden, and turned it to satiric and philosophical purposes.
His mock epic The Rape of the Lock (1714) derides elite society, while An Essay on Criticism (1711) and An Essay on Man (1733-34) articulate many of the central tenets of 18th-century aesthetic and moral philosophy.
Pope was noted for his involvement in public feuds with the writers and publishers of low-end Grub Street, which led him to write The Dunciad (1728), a scathing account of England's cultural decline, and, at the end of his life, a series of related verse essays and Horatian satires that articulated and protested this decline.
Pope is also remembered as the first full-time professional English writer, having supported himself largely on subscription fees for his popular translations of Homer and his edition of the works of William Shakespeare. Although a major cultural figure of the 18th century, Pope fell out of favor in the Romantic era as the Neoclassical appetite for form was replaced by a vogue for sincerity and authenticity. Interest in his poetry was revived in the early 20th century. He is recognized as a great formal master, an eloquent expositor of the spirit of his age, and a representative of the culture and politics of the Enlightenment.
Version History:
Lists Featuring Alexander Pope