Top 10 Favorite Actresses in a TV Soap Opera
1
Rachel Melvin - Days of Our Lives
This is the best person I have ever seen in my whole life.
2
Susan Lucci - All My Children
Susan lucci is a good actor
She is the one that set the bar for all others
3
Susan Flannery - The Bold and the Beautiful
When it comes to acting, she's the epitome of perfection. She gives heart and soul and I appreciate that. Also, I love Stephanie!
4 Erika Slezak - One Life to Live
5 Maura West - As the World Turns & General Hospital
6 Heather Tom - The Young & the Restless, etc
7
Kirsten Storms - Days of Our Lives
Kristien can really pis off Brady AND Brody - alexispoland1094
8 Eileen Davidson - Days of Our Lives, etc
9 Sarah Brown - General Hospital, etc
10 Alexis Thorpe - Days of Our Lives
The Contenders
11
Kristian Alfonso - Days of Our Lives
She is the total package
Personally I think that Allison Sweeny is the best on that show, it she does pretty good too.
12 Victoria Rowell - The Young & the Restless
13 Renée Jones - Days of Our Lives
14 Deidre Hall - Days of Our Lives
15 Frances Reid - Days of Our Lives
16
Meg Ryan - As the World Turns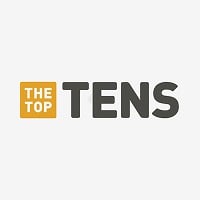 Margaret Mary Emily Anne "Meg" Hyra, known professionally as Meg Ryan, is an American actress and producer.
17
Lindsay Korman - Passions
Lindsay Hartley was so amazing beautiful and talented on passions, days of our lives and now on as the world turns... I love her to death she is truly one of my favorite actresses and soap stars of all time - terren65
18
Judi Evans Luciano
Judi has proven herself to be an excellent actress from her Emmy Winning performance of rape victim Beth on Guiding Light to low-self esteem queen Adrienne on Days Of Our Live to her Soap Opera Award for her tour-de-force performance of Paulina on Another World to white trash mom on Days. She can break your heart one minute and having you laughing so hard the next. A truly underrated actress when given good material can hit a home run every time.
Simply of the best actresses on daytime. Loved her so much as Paulina Cory McKinnon Carlino on Another World. Her fake marriage to Jake and the weight story line with Joe were my favorites! Love this woman.
19
Marsha Clark - Guiding Light
I have been watching old reruns of GL, and have found her potrayal of Hillary Bauer fasinating, and entertaining, she has great comic timing.
20
Genie Francis - General Hospital
Most beautiful and definitely the most talented actress
21
Beth Ehlers - Guiding Light
How was this not already here? - 445956
22
Vanessa Marcil - General Hospital
Brenda was the reason I started watching General Hospital. I was flipping channels and saw Vanessa Marcil and Antonio Sabato Jr. And was like - WHOA - who are these gorgeous people? I stuck around and fell in love with the characters. Brenda really came into her own when she met Sonny. Vanessa brought Brenda to life in a way that General Hospital would never recast her character even when Vanessa left. The fans never would have accepted it. Unlike many characters on daytime, Brenda cannot be recast b/c quite simply there is no one but Vanessa Marcil who has the beauty and acting chops to do the character justice.
Vanessa played the ultimate soap opera heroine in Brenda Barrett - unparalleled in beauty and spunk. Vanessa creates chemistry with everyone she works with. Also her Brenda is one half of the last of the supercouples with Sonny played by the amazing Maurice Bernard.
23
Molly Stanton - Passions
Always studdering makes so much sense after a while
24 Lacey Turner - Eastenders
25 Melody Thomas - Young and Restless
26
Rebecca Budig - All My Children
ABC's All My Children. The original Greenlee and she came back again after two and a half years away. - babesfan
27
Kelly Monaco - General Hospital
Started on Baywatch in 1997. Then was in Port Charles as Olivia "Livvie" Locke Morley and Tess Ramsey. When the show ended she jumped to General Hospital as Samantha "Sam" McCall in 2003. Won season one of Dancing With The Stars. - babesfan
28
Gina Tognoni - Guiding Light
1991 Miss Rhode Island Teen USA. Now on Guiding Light as Dinah Marler. The original Kelly Cramer on One Life To Live. - babesfan
29 Martha Byrne - As the World Turns
30
Erin Torpey - One Life to Live
The very similar looking women both played role of Jessica Buchanan on One life To Live with Bree having been denied an audition for another role when Erin was still on due to similar looks. - babesfan
31
Adrienne Frantz - The Bold and the Beautiful
Played Amber on Bold and The Beautiful for years and years then was written out. She returned to Amber Moore on Young and The Restless. - babesfan
She is so sweet and passionated! She made me love Amber Moore.
32
Heather Tom - One Life to Live
The original Victoria Newman on Y&R. After quitting for unspecified reasons from Y&R, she took over as Kelly Cramer on OLTL only to quit again in 2006. Now she is Katie Logan on Bold and The Beautiful. - babesfan
33
Martha Madison - Days of Our Lives
Isabella "Belle" Black on Days Of Our Lives. She was recently fired, but will remain on the show until the Summer. Martha is the third adult actress to portray Belle. - babesfan
34
Jeanne Cooper - The Young and the Restless
Loved her miss her and her presence
35
Julianne Morris
I really admire Julianne Morris work; I hope she'll be back in the spotlight one day!
36
Emily Harper - Passions
Emily Harper, a former dancer and cheerleader, has portrayed Fancy Crane on the NBC soap opera Passions since May 2005. Passions may end as it was dumped by NBC in the fall of 2007 then when moved to Direct TV it flopped and will end it's run on that sometime soon. - babesfan
37 Alexandra Chando - As the World Turns
38 Eva Tamargo Lemus - Passions
39
Melina Kanakaredes - Guiding LIght
Melina Kanakaredes was the original Eleni Andros Spaulding Cooper and was on the show from 1991-1994. She is my favourite actress so this was an easy choice, but still. She did some fantastic work on that show and should be on this list - axelsonfire
40 Kassie DePaiva - One Life to Live
41 Stephanie Davis - Hollyoaks
42
Emme Rylan - General Hospital
She plays Lulu very well. And she's very pretty. I don't know what all to say. Great job!
43 Melissa Reeves - Days of Our Lives
44 Alicia Minshew - All My Children
45 Jacqueline MacInnes Wood - Bold and The Beautiful
46 Jorgie Porter - Hollyoaks
47 Anna Passey - Hollyoaks
48 Lara Parker - Dark Shadows
49 Kathryn Leigh Scott - Dark Shadows
50 Ruth Warrick - Peyton Pace
PSearch List