Top 10 Most Ambitious Cartoons of the 2010s
In an era of television cartoons that were consistently declining in quality, these are high-quality cartoons that strove to be successful and keep the TV animation industry alive.
The Top Ten
1
Gravity Falls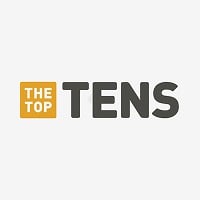 Gravity Falls is an American animated television series produced by Disney Television Animation that first aired on Disney Channel, and then on Disney XD from June 15, 2012 to February 15, 2016. The series follows the adventures of Dipper Pines and his twin sister Mabel in the fictional town of Gravity ...read more.
If there is one cartoon that has impressed me more than anything else, it would be none other than Disney's Gravity Falls. While I was watching it, I was simply shocked at how simple but well thought out the entirety of the show was that it made me continue to come back to it. The comedy throughout is crisp clean and the characters were creative in their own right. The story for each episode were all so well-crafted and made for pure entertainment and hilarity. This whole show was such a wild ride that it's easily not just one of the best modern-era cartoons I've watched, but one of the best cartoons I've watched period. - Mcgillacuddy
While I love shows like Adventure Time and Rick & Morty, I can see reasons why people would not enjoy them. Gravity Falls, on the other hand, is a show that I believe is nearly impossible to dislike. The show just oozes charm. The characters are all great and interesting, and the writing is way better than it has any right to be for a "kid's cartoon". I would recommend this show to anyone, and I don't say that about many forms of media. - phillysports
2
Rick and Morty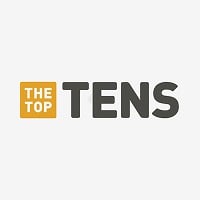 Rick and Morty is an American adult animated science fiction sitcom created by Justin Roiland and Dan Harmon for Adult Swim.
It wasn't just children's cartoons that were diminishing in quality, but adult cartoons were also beginning to lose steam, as well, even for some of the long-running classics like Family Guy. Fortunately, this show jumps on the scene and in all honesty, it's easily one of the best adult cartoons ever made, and it's mainly all thanks to the chemistry between Rick and Morty throughout the show that makes it such a riot and entertaining extravaganza that will be tough to top in the future. - Mcgillacuddy
Better than science class
There's swaering and humor I LONE IT
3
Steven Universe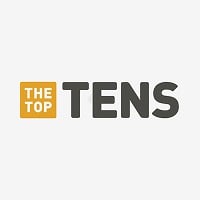 Steven Universe is an American animated television series created by Rebecca Sugar for Cartoon Network. The show's based around a young boy by the name of Steven Universe, who is a hybrid of a gem and a human. He lives with his gem friends, Garnet, Amethyst and Pearl.
Please, give this show more attention. Steven Universe has a complex story plot that you can trace the clues all around the show. Its characters are all likable and special, despite having flaws, but hey that's what makes them so relatable. This show mounts its deep message in both fabulous writing and songs. Sure, its comedy right not be funny to Gravity Falls standards, but Steven Universe will surely provide a healing factor for tired modern life.
Along with Adventure Time, Steven Universe simply felt like another Gravity Falls except from CN. The writing in this show is so well-done, crafting one of the most beautiful and breathtaking stories of this day and age of animation, making it easily one of the best cartoons CN has aired in history. - Mcgillacuddy
VERY Ambitious And Powerful Indeed - JPK
How DARE you love this show?! - SpaceGoofsGeekerBoy
4
Adventure Time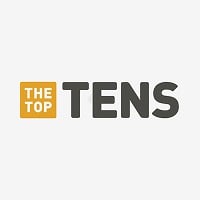 Adventure Time is an American animated television series created by Pendleton Ward for Cartoon Network. The series follows the adventures of a boy named Finn (voiced by Jeremy Shada) and his best friend and adoptive brother Jake (voiced by John DiMaggio)—a dog with the magical power to change shape ...read more.
Before Adventure Time first aired in 2010, television animation was in a rough stage. Cartoons were too reliant on cheap flash animation, Cartoon Network was forced to borrow a lot of its shows from Canada's Teletoon, and there seemed to be a lack of originality and new ideas. Along came Pen Ward's strange but extremely captivating cartoon about a post-apocalyptic Earth a thousand years into the future. Adventure Time is a show that excels at pretty much everything. The characters are all so disgustingly likable and it's hard to relate to any of them and the situations they go through. The universe of the Land of Ooo is one of the largest and most impressive settings for any cartoon show ever, and the show always manages to achieve a great mix of surreal comedy, relaxing character moments, inventive animation and action, and compelling drama. The show started a cartoon revolution and influenced basically every cartoonist that came after it. The creators of shows such as Gravity Falls, ...more - phillysports
This cartoon was basically CN's savior. If it never existed, I don't think CN would still be as relevant as it is today, because it was shows like this that brought people back to the channel regardless of their wide array of low-quality shows that they pumped out year after year. Its weird but sophisticated writing and silliness throughout simply makes me want to be a kid again, and being a diverse cartoon with its blend of appeal for kids and adults alike, it's hard to say if we'll ever get a kid's cartoon like this ever again. - Mcgillacuddy
The way the story and characters constantly became better and more complex along with the excellent world building makes this show absolutely amazing - kempokid
You're right. AT basically started as a silly, weird, but enjoyable show about a kid and his magic dog, but it eventually became a huge and epic saga about an enormous cast of characters and their ever-changing lives. I've spent so much time watching these different people evolve that it almost feels like I know them personally. And that is the epitome of excellent writing and character development. - phillysports
Gravity Falls wouldn't be as good as it was without this. AT deserves the #1 spot. It also inspired Rick and Morty, and when a kids show inspires an adult show, you know it is good. - 445956
5
Regular Show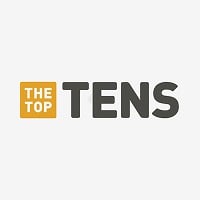 Regular Show is an American animated television series created by J. G. Quintel for Cartoon Network that premiered on September 6, 2010. The series revolves around the lives of two friends, a blue jay named Mordecai and a raccoon named Rigby—both employed as groundskeepers at a local park.
You will laugh and cry at one of Cartoon Network's awesome shows. It's not your typical cartoon, plus it's enjoyable for kids and adults alike.
6
DuckTales (2017)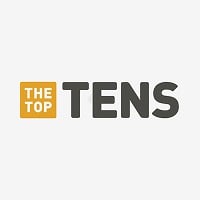 It's interesting why Disney decided to reboot this series, but I will say this: based on how well this show is right now, I glad they did.
For a reboot, it turned out great. I haven't watched it in a long time, but I will continue. - listotaku17
After Disney Channel gave sitcoms that no one asked for, another cartoon was back in action. I can't stand lousy laugh track filled "comedy" shows such as Hannah Montana, Sonny With A Chance, So Random, A.N.T. Farm, Dog With A Blog, Liv & Maddie, K.C. Undercover, and Bizaardvark. Does it look like Disney is making another great show for everyone else to enjoy? You better believe it! DuckTales has a remake and people are enjoying it!
7
The Amazing World of Gumball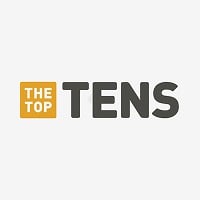 The Amazing World of Gumball is a British-Australian-German-American-Irish children's animated television series created by Ben Bocquelet for Cartoon Network.
While I don't like this one as much as some others, I believe that it should be number 1 on the list due to the amount of creativity in it. - kempokid
The stylising Is amazing on this cartoon and unlike shows like Steven Universe it has a sharp satirical edge to its more social issues based episodes not just an agenda - Masochismismagic
Another gem from CN that doesn't only have lovable characters and clever comedy, but it pushes creativity to its maximum limit, upping the ante for all of its strong points and making the cartoon, as a whole, more entertaining than it was probably meant to be. - Mcgillacuddy
It's humor is very clever. Period. - Not_A_Weeaboo
8
My Little Pony: Friendship is Magic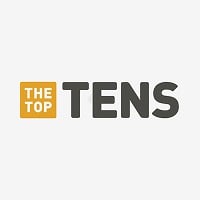 My Little Pony: Friendship Is Magic is a children's animated fantasy television series developed by Lauren Faust, produced by Hasbro Studios and DHX Media Vancouver. Despite the target demographic of young girls, Friendship Is Magic has also gained a large following of older viewers, mainly young and ...read more.
Your eyes are not decieving you. Yes, you are looking at MLP FIM. Yes, this cartoon is on a positive list. Please give me time to explain why.
In retrospect, I used to hate this show for the same obvious reason most of you out there had: it's a show about My Little Pony. We all know how these kinds of shows usually go; cartoons adapted from girl's toy lines. Yeah, they're mostly awful, and considering the fact that I'm male only increases the dislike effect. That was no stranger to MLP, well that is until I actually decided to watch the damn thing, and the only reason I did was because this cartoon that was supposedly aimed at young girls BLEW UP. It became so ridiculously popular that even GROWN ASS HETEROSEXUAL MEN became addicted to it like a weaboo with anime. Frankly though, the catch with this cartoon is that if it wasn't about a little girl's toy line, then there would be little to no hate for it because as a cartoon itself, especially one that was made in the dark ages of ...more - Mcgillacuddy
Sometimes, these shows freak me out. These shows are always so happy and when they reach a problem, they use their happy little friendship to resolve it...(laugh) This would be hard one...(not)
The Facts That Men Like This Is Beyond Insane - WWEWBMortalKombatFan
I Love This Show - JPK
9
The Loud House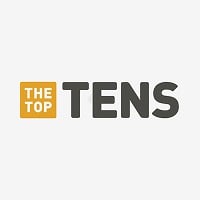 The Loud House is an American animated television series created by Chris Savino for Nickelodeon. The series revolves around the chaotic suburban everyday life of a boy named Lincoln Loud and his ten sisters, to which he survives as the middle child and only son in a large family of eleven children. ...read more.
If it wasn't for this and Miraculous Ladybug, Nick would be in its grave. - TwilightKitsune
Was this aired in 2010?
Stop defending this show. It was TMNT that saved Nick, not this trash! And the creators of TMNT 2012 aren't perverts! - 445956
10
Star vs. the Forces of Evil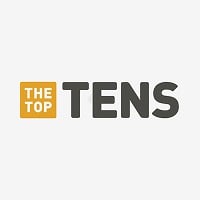 "Star vs. the Forces of Evil" is an American animated television comedy produced by Disney Television Animation for Disney XD. It was created by Daron Nefcy and developed by Jordana Arkin and Dave Wasson. The series follows teenage magical princess from the dimension of Mewni Star Butterfly and her ...read more.
Love this show! My number one favorite show, along side Gravity Falls. This show should be higher in the list.
The Contenders
11
Young Justice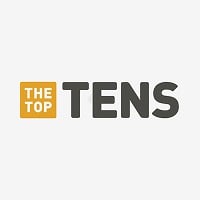 Young Justice is an American animated television series developed by Brandon Vietti and Greg Weisman for Cartoon Network.
Young Justice is one of the most complex and well-written shows I've seen, period. With a well developed cast of characters that you get attached to and a fantastic storyline that grips you across both seasons, it's hard to not like the series.
12
Bob's Burgers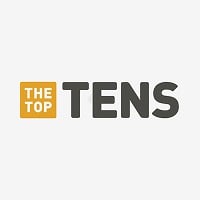 Bob's Burgers is an American animated sitcom created by Loren Bouchard for The Fox Broadcasting Company. It premiered on January 9, 2011 and is still running as of 2017.
13
We Bare Bears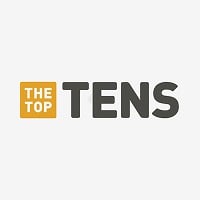 An animated comedy show by Daniel Chong about three different species of bears - Grizzly, Panda and Ice bear (polar bear). Since they were little, they wanted to get adopted by owners separately. But then they missed each other too much, so they reunited again. Now as adults, they now live in a cave ...read more.
14
The Avengers: Earth's Mightiest Heroes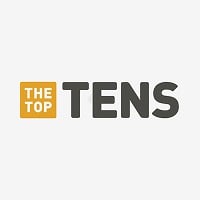 The Avengers: Earth's Mightiest Heroes! is an American animated television series by Marvel Animation in cooperation with Film Roman, based on the Marvel Comics superhero team the Avengers.
15
Teenage Mutant Ninja Turtles (2012 Series)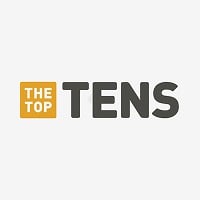 Teenage Mutant Ninja Turtles is an American 3D rendered computer animated television series based on the fictional superhero team. It aired on Nickelodeon in the United States from September 29, 2012 to November 12, 2017.
Phenomenal! Really action packed, addicting and emotional! The Continuity adds a lot to the Ninja Turtle aspect. Also the Graphics were amazing.
This show was ok but the shipping went to far.
It was ok but the shipping wrecked it
The crazy shippers wejt to fqr they wanted to kill each other. Over the leo and karai ship
16
The Legend of Korra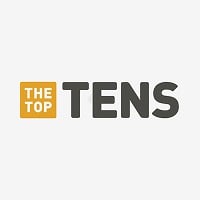 The Legend of Korra is an American animated television series that aired on the Nickelodeon television network from 2012 to 2014. It was created by Bryan Konietzko and Michael Dante DiMartino as a sequel to Avatar: The Last Airbender.
17
Littlest Pet Shop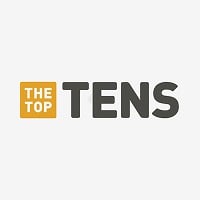 Littlest Pet Shop is a toy franchise and cartoon series owned by Hasbro. The original toy series was produced by Kenner in the early 1990s.
At least it looks a lot better than Disney Channel's sitcom Dog with a Blog.
18
Miraculous: Tales of Ladybug & Cat Noir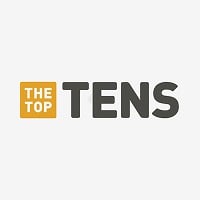 Also called "Miraculous", "Miraculous Ladybug", "Miraculous Ladybug and Cat Noir", "Ladybug and Cat Noir" or simply "Ladybug" . It's a French show created by Thomas Astruc and Jeremy Zag, produced by Method Animation (by Zag) and SAMG Animation (in Korean version). The theme song singed by Cash Callaway ...read more.
VERY AMBITIUOUS. VERY POPULAR. VERY OVERRATED (IN A GOOD WAY). VERY GOOD STORY LINE. VERY GOOD CHARACTERS. VERY GOOD LOVE SQUARE. VERY GOOD ANIMATION. VERY GOOD BUILD UP. I LOVE IT!
19
Harvey Beaks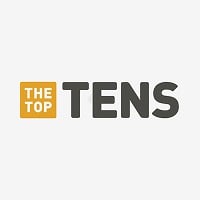 Harvey Beaks is an American animated television series created by C.H. Greenblatt for Nickelodeon. Originally announced to premiere on March 29, 2015, the series instead premiered on March 28, 2015 following the 2015 Kids' Choice Awards.
Why is this below TTG?! - kcianciulli
20
Milo Murphy's Law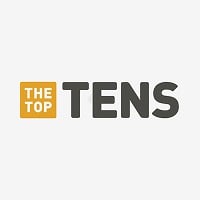 Milo Murphy's Law is an American animated television series from the creators of Phineas and Ferb, Dan Povenmire and Jeff "Swampy" Marsh, which premiered on October 3, 2016 on Disney XD.
Weird Al!
21
Peppa Pig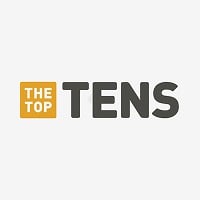 Peppa Pig is a British preschool animated television series directed and produced by Astley Baker Davies in association with Entertainment One, which originally aired on 31 May 2004. It went on a hiatus for just over two years before re-premiering on 14 February 2015.
LOL what - PeppaPig
22 Beware the Batman
23
Star Wars Rebels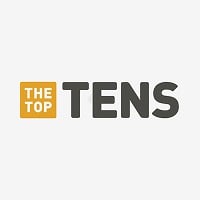 Star Wars Rebels is an American 3D CGI animated television series produced by Lucasfilm Animation. Set fourteen years after Star Wars: Episode III – Revenge of the Sith and five years before Star Wars: Episode IV – A New Hope, Rebels takes place during an era when the Galactic Empire is securing ...read more.
24
Wander Over Yonder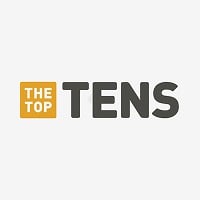 Wander Over Yonder is an American animated television series on Disney XD. Created by Craig McCracken, it follows Wander and his best friend and steed Sylvia. Adventurous and optimistic, Wander rides across the galaxy to help persons live freely, against the intentions of Lord Hater to rule the universe. ...read more.
Awesome!
25 Ok Ko: Let's Be Heroes!
26
Blaze and the Monster Machines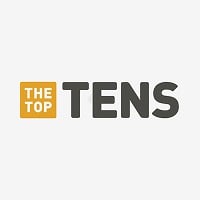 Blaze and the Monster Machines is a CGI interactive educational animated television series with a focus on teaching about Science, technology, engineering, and mathematics.
I LOVE THIS SHOW
27 Wakfu
28
BoBoiBoy Galaxy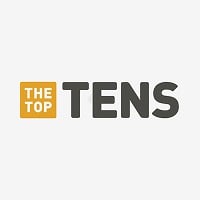 BoBoiBoy Galaxy is a Malaysian animated TV series. It is a continuation of the BoBoiBoy TV series after it ended its third season.
29
Breadwinners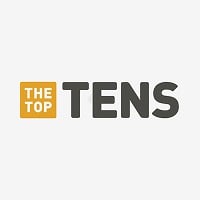 Breadwinners is a 2014 animated comedy television series produced by Nickelodeon. It is about the adventures of SwaySway and Buhdeuce, two ducks who drive in a rocket van delivering bread to their customers.
Crap...
30
Teen Titans Go!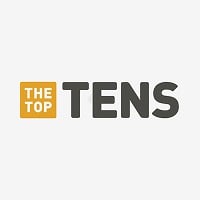 'Teen Titans Go!' is an American animated television series produced by Cartoon Network. The show follows a superhero group called the Teen Titans, and shows what happens when they go home and have silly adventures. This show is Cartoon Network's revival of the popular 2003-2006 American animated television ...read more.
This show is dumb...
Ugh. This is why Cartoon Network reached below ground zero.
I like this show
31
PAW Patrol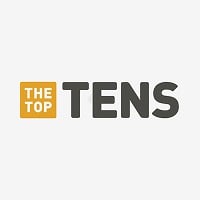 PAW Patrol is an Canadian animated television series created by Keith Chapman. It is produced by Spin Master Entertainment with animation provided by Guru Studio. In Canada, the series is primarily broadcast on TVOKids, which first ran previews of the show in August 2013. The series first aired on Nickelodeon ...read more.
DUMB
32
Ultimate Spider-Man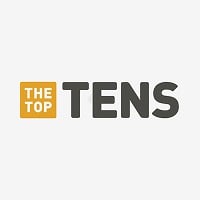 33
Pig Goat Banana Cricket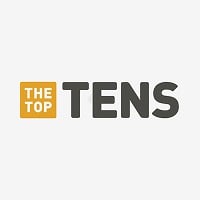 Pig Goat Banana Cricket is an American animated television series created by Dave Cooper and Johnny Ryan for Nickelodeon.
34
Danger Mouse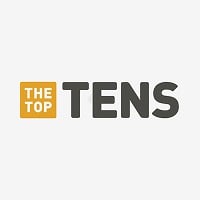 Danger Mouse is a main protagonist from the British show with the same name. He's an anthromorphic British mouse who's a skilled secret agent along with his sidekick, Penfold. In 1981 version, he's voiced by David Jones. In 2015 reboot, he's voiced by Alexander Armstrong.
35
Sanjay and Craig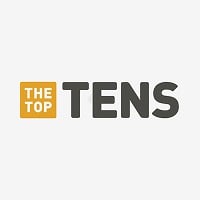 Sanjay and Craig is an American animated comedy television series that aired on Nickelodeon from May 25, 2013, to July 29, 2016, for three seasons and 60 episodes. The series is about a 12-year-old boy named Sanjay Patel who owns a talking pet snake named Craig.
Hell no - TheStormBolt
36
AOTU World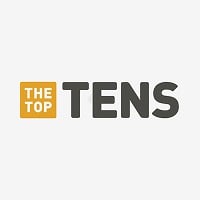 BAdd New Item