Top Ten American Authors of All Time
Who is you favorite American author? As long as they wrote literature and were an American citizen they are eligible for this list.
The Top Ten
Edgar Allan Poe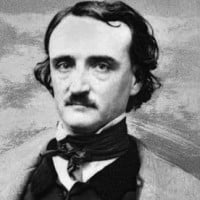 Edgar Allan Poe (January 19, 1809 – October 7, 1849) was an American writer, editor, and literary critic. Poe is best known for his poetry and short stories, particularly his tales of mystery and the macabre. He is widely regarded as a central figure of Romanticism in the United States and American ...read more.
Better than King
Ligeia, The Black Cat, The Tell Tale Heart, A Descent into the Maelström, The Golden Bug and much more awesome stories, as well as single poems such as: Alone, A Dream Within A Dream, The Raven and Lenore. Some of his stories are heavy and others just on a few words and shows what true beauty yet also what horror can and may be like no others. Was a man well with words but not with the ladies, yet somewhat in a good way actually.
Ernest Hemingway

Ernest Miller Hemingway (July 21, 1899 – July 2, 1961) was an American novelist, short story writer, and journalist. His economical and understated style had a strong influence on 20th-century fiction, while his life of adventure and his public image influenced later generations. Hemingway produced ...read more.
Mark Twain

Samuel Langhorne Clemens, better known by his pen name Mark Twain, was an American writer, humorist, entrepreneur, publisher, and lecturer.
Stephen King

Stephen Edwin King is an American author of contemporary horror, supernatural fiction, suspense, science fiction, and fantasy. Many of his most well-known novels include Carrie, It, The Shinning, The Stand, Misery, The Dark Tower series, and Rita Hayworth and the Shawshank Redemption, which was later ...read more.
Doesn't beat England's Peter James, though... - Britgirl
He is great
F. Scott Fitzgerald

Francis Scott Key Fitzgerald was an American novelist and short story writer, whose works are the paradigmatic writings of the Jazz Age.
John Steinbeck

John Ernst Steinbeck, Jr. was an American author of twenty-seven books, including sixteen novels, six non-fiction books, and five collections of short stories.
He's awesome. Always seemed to be pull back in time with his stories, characters, locations, and descriptions.
William Faulkner

William Cuthbert Faulkner (September 25, 1897 – July 6, 1962) was an American writer and Nobel Prize laureate from Oxford, Mississippi. Faulkner wrote novels, short stories, a play, poetry, essays, and screenplays. He is primarily known for his novels and short stories set in the fictional Yoknapatawpha ...read more.
Emily Dickinson

Emily Elizabeth Dickinson (December 10, 1830 – May 15, 1886) was an American poet . Dickinson was born in Amherst, Massachusetts . ...read more.
Jack Kerouac

Jack Kerouac (March 12, 1922 – October 21, 1969), born Jean-Louis Kérouac (though he called himself Jean-Louis Lebris de Kérouac) was an American novelist and poet of French-Canadian descent. ...read more.
Harper Lee

Nelle Harper Lee, better known by her pen name Harper Lee, was an American novelist widely known for To Kill a Mockingbird, published in 1960. Immediately successful, it won the 1961 Pulitzer Prize and has become a classic of modern American literature.
The Contenders
Tennessee Williams

Thomas Lanier "Tennessee" Williams III was an American playwright. Along with Eugene O'Neill and Arthur Miller, he is considered among the three foremost playwrights of 20th-century American drama.
Frederick Douglass

Frederick Douglass was an African-American social reformer, abolitionist, orator, writer, and statesman.
Walt Whitman

Walter "Walt" Whitman (May 31, 1819 – March 26, 1892) was an American poet, essayist and journalist. A humanist, he was a part of the transition between transcendentalism and realism, incorporating both views in his works. Whitman is among the most influential poets in the American canon, often called ...read more.
Herman Melville

Herman Melville was an American novelist, short story writer, and poet of the American Renaissance period best known for Typee, a romantic account of his experiences in Polynesian life, and his whaling novel Moby-Dick.
Moby Dick is the best!
Thomas Pynchon
J. D. Salinger
Catcher in the Rye may be one of the best American books ever written.It certainly was one of the best I've ever read.
George R.R. Martin

George Raymond Richard Martin (born George Raymond Martin), also known as George R. R. Martin, is an American author known for his epic fantasy series A Song of Ice and Fire, which was later adapted into the famous HBO series Game of Thrones.
H.P. Lovecraft

Howard Phillips Lovecraft (August 20, 1890 – March 15, 1937) was an American author who achieved posthumous fame through his influential works of horror fiction. Virtually unknown and published only in pulp magazines before he died in poverty, he is now regarded as one of the most significant 20th-century ...read more.
O. Henry

Robert E. Howard
Lloyd Alexander

Lloyd Chudley Alexander (1924-2007) was an American author of fantasy novels for children and young adults. His most famous work is the fantasy series The Chronicles of Prydain (which was later adapted into the 1985 Disney film The Black Cauldron, which has also earned a reputation for being one of ...read more.
Dr. Seuss

Theodor Seuss Geisel was an American writer and illustrator best known for authoring popular children's books under the pen name Dr. Seuss.
William Shakespeare

William Shakespeare was an English poet, playwright, and actor, widely regarded as the greatest writer in the English language and the world's pre-eminent dramatist.
William Shakespeare was British
Brandon Sanderson

John Irving

John Winslow Irving, born John Wallace Blunt, Jr. on March 2, 1942, is an American novelist and Academy Award-winning screenwriter. ...read more.
PSearch List