Top 10 Best Disney Parks
The Top Ten
1
Disneyland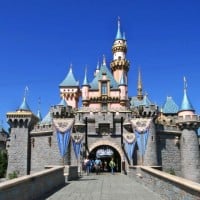 The first theme park ever. Disneyland was the first theme park and the only one built under Walt's supervision. It has classic attractions like Space Mountain, Matterhorn Bobsleds, California Screamin, Pirates Of The Carribean, Splash Mountain, Indiana Jones etc.
Mostly for little kids. I like it, but my visit would've been better if I got to go on the good rides instead of constantly being forced on the baby rides by my mom and sister.
This should be Number 1. It's the original park Walt Disney built, and it's a historic piece of artwork. Nothing can ever replace the original.
2
Epcot
As crazy and stupid as this whole thing sounds, I think I know who the REAL next narrator of Spaceship Earth is going to be (according to each individual piece of the following prophecy):
1. Thus far, Spaceship Earth has been narrated by 2 American men, 1 British man, and 1 British woman. Since the ride has never been narrated by an American female before, it would make perfect sense for the ride's very next narrator to be an American female.
2. Both Jeremy Irons and Dame Judi Dench are Oscar-winners.
3. One of the scenes on Spaceship Earth depicts a caveman family.
4. Spaceship Earth also features an iconic planetarium scene at its apex, complete with arguably romantic music (as does the movie in which the actress in question won her Oscar for).
5. Lawrence Dobkin (the ride's original narrator) was born in New York City, and Walter Cronkite (the ride's second narrator) was born in St. Joseph, MO. New York City is about 1200 miles worth of driving distance away from St. Joseph. You know another American city that is 1200 miles away from St. Joseph by car? Scottsdale, AZ!
6. Jeremy Irons has a last name that is synonymous with one of the ages of human history.
7. Judi Dench was once involved in the musical Cabaret.
8. Additionally, Judi Dench has 4 letters in her first name and 5 letters in her last.
9. "Remember how EASY it was to learn your A-BCs? "
10. (This part of the prophecy isn't directly related to Spaceship Earth but could still justify my prophecy even more) The old Living Seas preshow narrator was a husky-voiced American actress who was only in her 30s at the time of recording.

Now with everything said, I want you guys to sit down and REALLY think about all that...
3
Magic Kingdom
How I'd rank the Walt Disney World parks:

1. Magic Kingdom

2. Epcot and Animal Kingdom (I can't choose)

3. Hollywood Studios
This should be higher than the Studios without any question!
Although most of the rides are for kids, there are a lot of good ones and the atmosphere is magical
4
Disney's Animal Kingdom
Greatest non-castle park aside from DisneySea.
It is really fun to go to and see all the animals and still go on interesting rides
5
Disney's Hollywood Studios
Rock n' Roller Coaster and Tower of Terror, it's the best Disney park I've ever been to.
How is this first? I mean it's good, I enjoy it, but I'd expect AK or MK to be first
6
Disney World, Orlando, Florida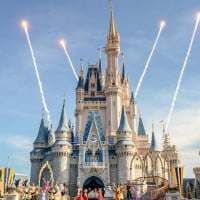 Walt Disney World is a large entertainment complex located in the Orlando area of Central Florida. Opened in 1971, it includes four theme parks: Magic Kingdom, Epcot, Disney's Hollywood Studios, and Disney's Animal Kingdom. The resort also features multiple hotels, water parks, and other recreational facilities. Walt Disney World is one of the most visited vacation resorts in the world, attracting... read more
Even better than Disneyland. Disney world rules all other parks. Disneyland is good but its nothing when put against Disney World.
The wait times can be hge, but amazing park other wise. Not an original, but more themes/parks, better rides (Some), etc. Should be number 1. No Questions asked
This is better than Disneyland. It's not as hot (it rains there), and there's a lot more stuff to do.
7 Shanghai Disneyland
8 Paris Disneyland
9
Hong Kong Disneyland
I can't believe nobody added this yet! I mean, this is the park that has Mystic Manor for crying out loud!
10
Disneyland Park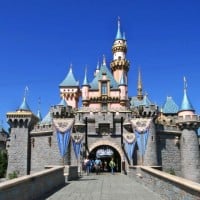 I really love their takes on Space Mountain, Big Thunder, Pirates, and the Haunted Mansion (or in this case, Phantom Manor). Also, beautifully designed castle.
It doesn't have much good stuff other than the best Space Mountain ride ever made.
That one has a launch and loops.
Too bad there's no Jungle Cruise or Splash Mountain, though.
The Contenders
11 Disney California Adventure
12
DisneyQuest Chicago
You know this was an attraction?
I love this arcade!
13 Shanghai Disney Resort
14 Disney's Typhoon Lagoon
15 Disney's Blizzard Beach
16 Tokyo Disney Resort
17
Tokyo DisneySea
Amazing theme park with rides you can't find at other parks such as Journey to the Center of the Earth, 20000 Leagues Under the Sea, and Sinbad's Storybook Adventure.
If Heaven were a theme park, this would be it.
I really like this park
18
Tokyo Disneyland
Best castle park Disney has ever created!
19
Walt Disney Studios Park
Weakest Disney park in the world but should be given a mention, especially for that trackless Ratatouille ride which is also coming to Epcot.
BAdd New Item