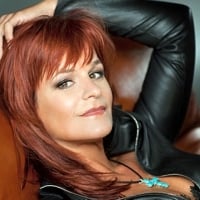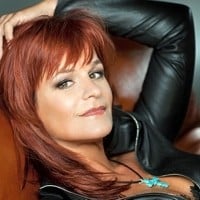 +
Andrea Berg
Andrea Ferber (born Andrea Zellen), better known by her stage name Andrea Berg, is a German singer-songwriter in the schlager genre that was born on January 28, 1966.
Next to Helene Fischer, Andrea Berg is among the most famous and successful schlager singers of the 21st century and has had several chart topping albums in Germany, Austria and Switzerland throughout her career, having sold over 10 million records overall. While making music since 1992, her enormous megastar status began in the 21st century. Since 2003, each of her albums was able to top the German charts. Her 2001 greatest hits compilation "Best of Andrea Berg" was certified 10 times platinum in Germany and is the best selling German language album of the 2000s
Berg is one of the few schlager singers who write their own songs. In the beginning of her career, she only wrote a handful, but on her most recent albums all songs were written or co-written by her. While most schlager artists focus on positive feelings and are very light hearted in tone, Berg is known for her songs about heartbreak and the complicated aspects of love. She also uses an unusually high amount of metaphors in her lyrics.
Critical reception of Andrea Berg's music varies greatly. While she is widely regarded as one of the best artists of her genre, schlager music in general is often panned by German music critics, which includes Berg's music as well. Like many modern schlager musicians, Berg does not have a specific target group and her fans range from teenagers to elderly people, both male and female.
Lists Featuring Andrea Berg
Related Lists

Best Songs from Andrea Berg's "Splitternackt"