Best Animated Christmas Movies and Specials
The Top Ten
1
A Charlie Brown Christmas

Never gets old.
Fifty years and still popular as ever!
2
Frosty the Snowman

3
Rudolph the Red-Nosed Reindeer

I love this special. It's always one of my favorites.
Rudolph fulfilled 50 years and is very attached
4
Dr. Seuss' How the Grinch Stole Christmas

The Chuck Jones Variant of the Grinch never gets old
The good thing about this movie is a remake coming soon
5
The Polar Express

Love that Christmas movie. I watched that 9 nine years ago and I'm 13.
Brings me back so perfect memories!
The film that looks more on Christmas Eve
6
Santa Claus is Comin' to Town

I agree, I do not remember what it is to be a collaboration with Rudolph
7
Twas the Night Before Christmas

8
A Year Without a Santa Claus

Snow Miser and Heat Miser are the BEST! - Knucklewood
9
Mickey's Christmas Carol

Some time ago I saw a similar but not if it is the same
10
The Little Drummer Boy

The Contenders
11
Frosty Returns

This was repeated many times on ABC Family
12
SpongeBob Christmas Special

13
Mr. Magoo's Christmas Carol

14
The Elf on the Shelf: An Elf's Story

15
Secret Agent Oso: The Living Holiday Lights Special
ITS SPECIAL NOT SECRET AND PUT THIS AT THE BOTTOM WITH HANDY MANNY AND DORA AND BARNEY AND CAILPU SO YA
16
The Christmas Tree

This is actually bad.
17
Elf: Buddy's Musical Christmas
I love Elf, and I love this special too. It's so cool, it reminds me of a lot of stop-motion Christmas specials from Rankin/Bass. Best Christmas special EVER!
18
Arthur Christmas

I was so proud and happy that Aardman and Sony Pictures Animation gave us an amazing Christmas movie. Believe me, this is different from Marc Brown's Arthur's Christmas. Arthur Christmas was directed by Sarah Smith, and was awesome.
19
Olive, the Other Reindeer

20
How Murray Saved Christmas

21
Bah Humduck!: a Looney Tunes Christmas

Funny and brilliant!
22
The Night Before Christmas (1968)

Better than the Rankin Bass version that came out 6 years later.
23
Kung Fu Panda Holiday

24 The Night the Animals Talked
25
Fat Albert's Christmas Special

26 The Nutcracker (Soyuzmultfilm)
27
Alvin and the Chipmunks - A Chipmunk Christmas

Animated by the legendary Chuck Jones
28
The Snowman

29
The Snowman and the Snowdog

30 Codename: Kids Next Door Operation N.A.U.G.H.T.Y.
31
Doc McStuffins: a Very McStuffins Christmas

32
The Octonauts: a Very Vegimals Christmas

33
South Park: a Woodland Critter Christmas

34
Casper's First Christmas

35
Santa and the Three Bears

36
Handy Manny: a Very Manny Holiday

37
A Claymation Christmas

38 Handy Manny: Flicker Saves Christmas
39 The Life and Adventures of Santa Claus (Rankin Bass Version)
40 Timmy Time: Timmy's Christmas Surprise
41 Christmas Every Day
42
'Tis The Season To Be Smurfy

43 Moomins: Christmas is Coming
44
Father Christmas

45
A Cosmic Christmas

46
The Christmas Raccoons

47
Santa Claus Conquers the Martians

48
Christmas Who?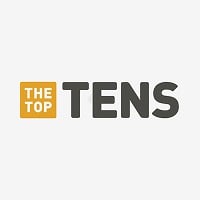 49
Rocko's Modern Christmas

50
Trolls Holiday

PSearch List