Best Animated Series for Preschool Children
What do you think is best animated series for preschool children,or just rated G,or T.V.-Y7?

1 Fancy Nancy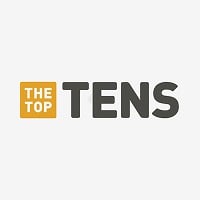 2 Sunny Day
3
My Little Pony: Friendship Is Magic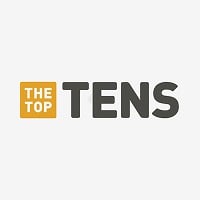 My Little Pony: Friendship Is Magic is a children's animated fantasy television series developed by Lauren Faust, produced by Hasbro Studios and DHX Media Vancouver. Despite the target demographic of young girls, Friendship Is Magic has also gained a large following of older viewers, mainly young and ...read more.
No, the age demographic for the show is 8 to 17
4
Shimmer and Shine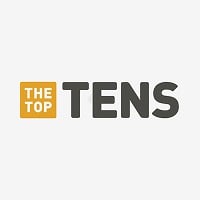 Shimmer and Shine is an American-Canadian animated children's television series created by Farnaz Esnaashari-Charmatz. It airs on Nickelodeon in the United States and on Treehouse in Canada. The series premiered on August 24, 2015. The show was based on an unreleased pilot from September 2013. ...read more.
5
Jewelpet
My most favourite animated series - ad48
6 Max & Ruby
7
Sonic X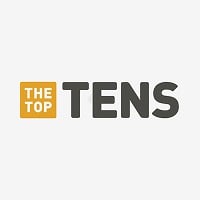 Sonic X is a Japanese anime television series created by TMS Entertainment and based on the Sonic the Hedgehog video game series published by Sega.
8
SpongeBob SquarePants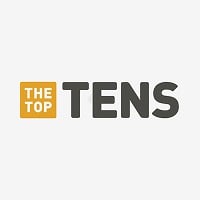 SpongeBob SquarePants is an American animated television series created by marine biologist and animator the late Stephen Hillenburg for Nickelodeon. SpongeBob is currently the most popular show on Nickelodeon, as well as the longest running show, running for 20 years, and is beginning its 12th season. ...read more.
Turns preschool brains to goo. Change preschoolers to kids. This is a ripoff of the Best Shows for Preschoolers of All Time list. - sound4mercury
9
The Lion Guard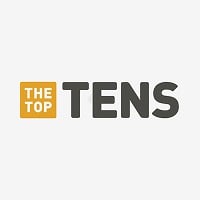 The Lion Guard is an American animated television series developed by Ford Riley based on Disney's 1994 film "The Lion King". The series was first broadcast with a television movie titled "The Lion Guard: Return of the Roar" on Disney Channel on November 22, 2015 and began airing as a TV series on January ...read more.
10
Scooby-Doo, Where are You!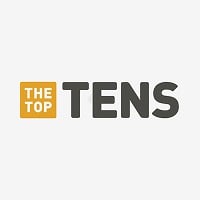 Scooby-Doo, Where Are You! is the first incarnation of the long-running Hanna-Barbera Saturday morning cartoon series Scooby-Doo.
The Contenders
11
We Bare Bears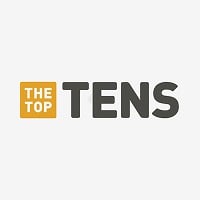 An animated comedy show by Daniel Chong about three different species of bears - Grizzly, Panda and Ice bear (polar bear). Since they were little, they wanted to get adopted by owners separately. But then they missed each other too much, so they reunited again. Now as adults, they now live in a cave ...read more.
12
Dora the Explorer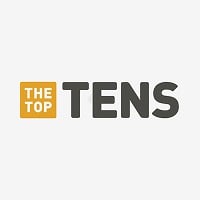 Dora the Explorer (2000 - 2019) is an American preschool educational animated TV series created by Chris Gifford, Valerie Walsh, and Eric Weiner in which Dora goes on adventures with her friend, a monkey named Boots.
13
Shaun the Sheep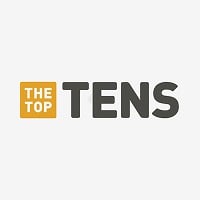 Shaun the Sheep is a British stop-motion animated television series, a spin-off of the Wallace and Gromit franchise.
A Close Shave (1995) and I was not preschool age I was six. But I was four when the The Wrong Trousers came out o.0 that penguin.
My childhood in a nutshell
14
Baby Looney Tunes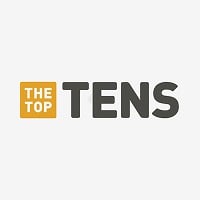 Baby Looney Tunes is an American animated television series taking place in an alternate universe depicting the Looney Tunes characters as toddler and preschool versions of themselves. It was produced by Warner Bros. Animation.
15
Littlest Pet Shop (2012)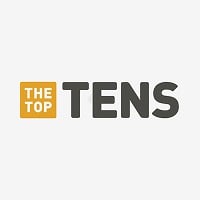 Littlest Pet Shop is a toy franchise and cartoon series owned by Hasbro. The original toy series was produced by Kenner in the early 1990s.
16
My Friends Tigger & Pooh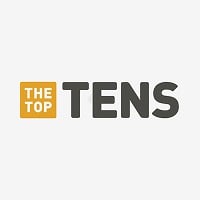 My Friends Tigger & Pooh is an American computer-animated children's television series inspired by A. A. Milne's Winnie-the-Pooh. It was the second Playhouse Disney series to feature Winnie the Pooh.
17
Wow! Wow! Wubbzy
This was my childhood
18
Thomas and Friends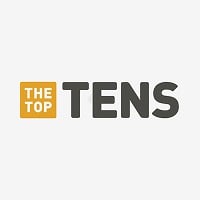 Thomas & Friends is a British children's television series. In the United Kingdom, it had its first broadcast on the ITV network in Great Britain in 1984.
This show is a HUGE part of my childhood - Aidanisawesome
19
The Poddington Peas
Down at the bottom of the garden,
Among the birds and the bees,
A little lot of little people
They call the Poddington Peas!
There's Creep-Pea, BlackEyed-Pea, and Dump-Pea
Keep it a secret now please.
There's Zip-Pea, Hap-Pea and there's Sweet-Pea
And all the Poddington Peas!
The Poddington Peas!
Just waiting for the CGI reboot. It might have only had one series 13 episodes, but its totally cooler than Veggietales. (Come on a Bible cartoon with silly songs)
20 Pokémon
21
Cowboy Bebop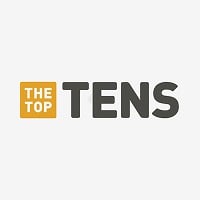 Cowboy Bebop is a 1998 anime television series animated by Sunrise featuring a production team led by director Shinichirō Watanabe, screenwriter Keiko Nobumoto, character designer Toshihiro Kawamoto, mechanical designer Kimitoshi Yamane, and composer Yoko Kanno.
22
William's Wish Wellingtons
90s classic and sadly forgotten before Cbeebies ever existed. Many shows on here aren't even preschool. This was and it was about a little boy with his magical red wellingtons. It had a funny opening. Another 90s classic and sadly forgotten is probably Spider! I'm only scary because I'm hairy which had animation you wouldn't see today. (Not the Spider the whole show)
23
Guardians of the Galaxy
The animated series
24
Penny Crayon
Penny Crayon - The Adventures of a mischievous schoolgirl who loves to draw.
25
The Raggy Dolls
Classic show - Sad Sack, Dotty, Hi-Fi, Lucy, Back-To-Front, Claude, Princess.
26
The Penguins of Madagascar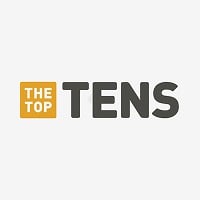 The Penguins of Madagascar is an American CGI animated television series that has aired on Nickelodeon.
27
F-Zero: GP Legend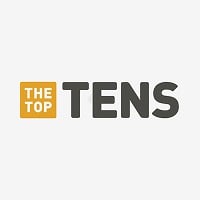 28
Teenage Mutant Ninja Turtles (1987)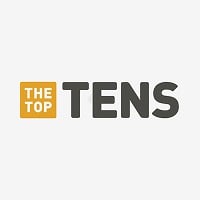 Teenage Mutant Ninja Turtles is an American 3D rendered computer animated television series based on the fictional superhero team. It aired on Nickelodeon in the United States from September 29, 2012 to November 12, 2017.
29
Outlaw Star (Toonami Edit Version)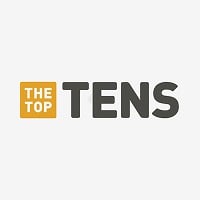 30
Dragon Ball Z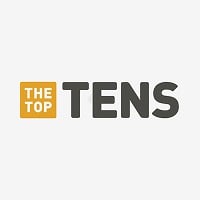 Dragon Ball Z is a Japanese anime television series produced by Toei Animation. Dragon Ball Z follows the adventures of Goku who, along with the Z Warriors, defends the Earth against evil. The action adventures are entertaining and reinforce the concept of good versus evil. Dragon Ball Z teaches valuable ...read more.
31
Trigun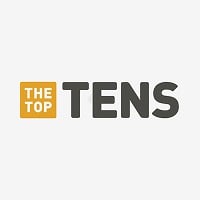 Trigun is a Japanese manga series written and illustrated by Yasuhiro Nightow. The manga was serialized in Tokuma Shoten's Shōnen Captain in 1995 with three collected volumes when the magazine was discontinued in 1997.
I know a little kid who watches Trigun and Cowboy Bebop and she was 3 years old
32
Digimon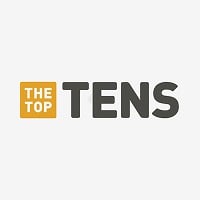 "Digimon" is a term commonly used to describe a variety of Japanese anime series based on the Bandai virtual pet brand "Digimon" (Dejimon). As of 2017, there are 7 series: "Digimon Adventure" (1999), "Digimon 02" (a.k.a. "Digimon Adventure 02") (2000), "Digimon Tamers" (2001), ...read more.
33
Muppet Babies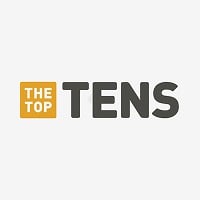 Jim Henson's Muppet Babies, commonly known by the shortened title Muppet Babies, is an American animated television series that aired from September 15, 1984 to November 2, 1991 on CBS.
34 Little Clowns Of Happytown
35 P.J. Funny Bunny
36
Teen Titans Go!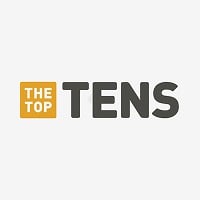 'Teen Titans Go!' is an American animated television series produced by Cartoon Network. The show follows a superhero group called the Teen Titans, and shows what happens when they go home and have silly adventures. This show is Cartoon Network's revival of the popular 2003-2006 American animated television ...read more.
37
Kappa Mikey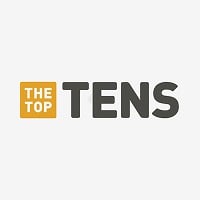 Kappa Mikey is an American animated sitcom created by Larry Schwarz. The show is Nicktoons Network's first original half-hour series, bought during the same period as other Animation Collective series such as Three Delivery and Speed Racer: The Next Generation, as well as Flash shows from other studios, ...read more.
38 Muppet Babies (2018)
39
G.I. Joe: Sigma 6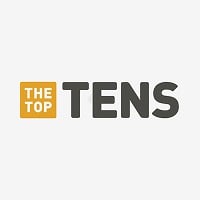 40
Guardians of the Galaxy: Mission Breakout
They made season 3 and gave a name of that for the animated series
This is a theme park ride, not a show. - DinoLover4242
41
Mr Benn
As if by magic the shopkeeper appeared this show is from 1971-1972 but I watched repeats in 90s on BBC
42 Ojamajo Doremi
43
Hello Kitty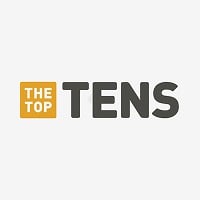 44 Snow & Stella
45 Rilu Rilu Fairilu
46 Waybuloo
47 Raggs
48 Fetch the Vet
49 Whisker Haven Tales
50 Earth to Luna!
PSearch List