Top 10 Anime that are Both Terrible and Overrated
The Top Ten
1
Dragon Ball Super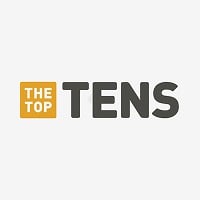 Dragon Ball Super is a Japanese anime television series produced by Toei Animation that began airing on July 5, 2015. It is a sequel show to the Dragon Ball manga and the first Dragon Ball television series featuring a new storyline in 18 years.
I Mean:Forget What I Said About Dragon Ball Z and The Dragon Ball Series In General
I Mean:Forget What I Said About Dragon Ball Z,The Dragon Ball Series And Other Overrated Animes in General
Also:The Dragon Ball Series is Not The Best Anime Series Ever
Forget What I Said About Dragon Ball Z,The Dragon Ball Series And Other Animes in General(PS:The Dragon Ball Series is Still Overrated)
2
Sword Art Online II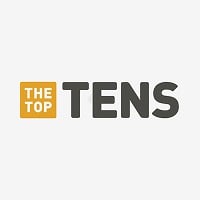 Sword Art Online II is the second season of the Sword Art Online anime series, produced by A-1 Pictures and directed by Tomohiko Ito. It is divided into the "Phantom Bullet", "Calibur" and "Mother's Rosario" arcs.
Haven't watched this, dropped the show after the first season - NSD
The second half of this season is the most boring anime I have ever seen. Don't bother watching it, it is horrible. - SunGoku
This wasn't as bad as the first season in my opinion but it still wasn't very good for me. - RoseRedFlower
Oh god this needs to go higher
As soon as this became more into romance, it became terrible and cringey
3
Sonic X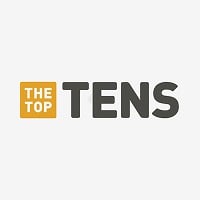 Sonic X is a Japanese anime television series created by TMS Entertainment and based on the Sonic the Hedgehog video game series published by Sega.
Wrong. It is rather underrated from all the hate it gets from the overly-nostalgic Sonic fans and Chris Thorndyke. - BlueTopazIceVanilla
4
Doraemon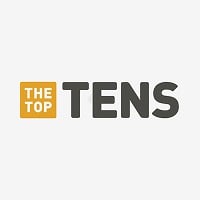 Doraemon is a fictional character in the Japanese manga and anime series of the same name created by Fujiko Fujio, the pen name of writing team Hiroshi Fujimoto and Motoo Abiko.
5
Tokyo Ghoul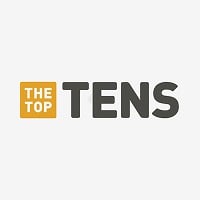 Tokyo Ghoul is a Japanese dark fantasy manga series written and illustrated by Sui Ishida. It was serialized in Shueisha's seinen manga magazine Weekly Young Jump between September 2011 and September 2014, and it has been collected in fourteen tankōbon volumes as of August 2014.
Manga is better. - RoseRedFlower
This is actually a really good anime
I really liked this, but not my favorite, probably 3rd or 4th. but it is a "feeding ground" for weeaboos - EliHbk
No.It's the best anime.Well 2nd best anime.Corey in the house is the best. - DarkBoi-X
6
Future Diary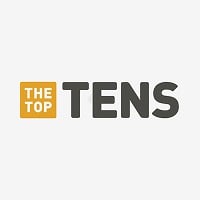 Future Diary is a Japanese manga series written and illustrated by Sakae Esuno. The plot surrounds a battle royale in which each combatant has a diary with entries from the future. The manga was serialized in the Kadokawa Shoten's Shōnen Ace between January 2006 and December 2010.
This anime is so bad that my mental health has been damaged with only one episode, yukiteru raped by his crush with a kiss. SERIOUSLY COME ON
7
Fullmetal Alchemist: Brotherhood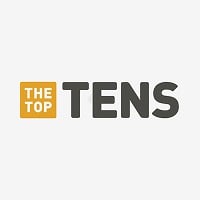 Fullmetal Alchemist: Brotherhood is an anime series adapted from the Fullmetal Alchemist manga by Hiromu Arakawa.
This anime is just bad. It's very repetitive, has horrible Comedic timing, Boring predictable fights, and poorly written characters (there are a few exceptions to this). Overall this is the most overrated anime of all time and probably always will be.
8
High School DxD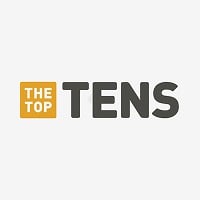 High School DxD is a Japanese light novel series written by Ichiei Ishibumi and illustrated by Miyama-Zero. The series revolves around Issei Hyoudou, a perverted high school student who is reincarnated into a Devil by Rias Gremory after being killed on his first date. He later joins the Occult Research ...read more.
My friend overhypes the hell out of this anime, I gave it a shot and I'm currently on episode 3, I don't know if the show gets better but if it doesn't, then this shouldn't be considered the best ecchi harem anime, but this is only my opinion. - NSD
This anime is so overrated as hell. I hate how fans of this show overhyped this garbage anime and keep saying that it the best harem. It really isn't. The anime isn't even that good.
I see how this is on here...
9
Naruto Shippuden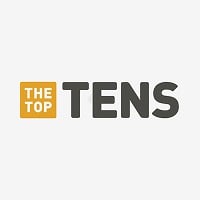 Naruto: Shippuden is the ongoing sequel to the original Naruto anime and covers the Naruto manga from volume twenty-eight on. The TV adaptation of Naruto: Shippuden debuted in Japan on February 15, 2007 on TV Tokyo. It is developed by Studio Pierrot and directed by Hayato Date.
I like most animes, dislike a handful, and truly love an elite few. Shippuden is one of the elite. A pinnacle in many ways. Not perfect, but no series is. And I appreciate the filler, it gives me more scenes with my favorite characters. - Crwth
There's five hundred of these episodes and so much of it is filler. It was a long sit. - RoseRedFlower
This is horrible with the stupid dialogue and junky story - EliHbk
Honestly the filler is just trash
10
Astro Boy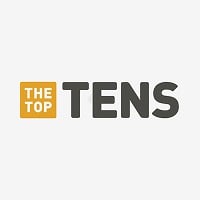 Astro Boy, known in Japan by its original name Mighty Atom, is a Japanese manga series written and illustrated by Osamu Tezuka. It was serialized in Weekly Shonen Magazine from 1952 to 1968. The original 112 chapters were collected into 23 tankōbon volumes by Kodansha.
Are we talking about the original in the sixties or the remake of it in the eighties? - RoseRedFlower
This looks SXXXY as HXXX! - EliHbk
The Contenders
11
Fairy Tail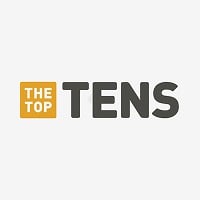 Fairy Tail is a manga franchise created by Hiro Mashima. The manga has been adapted into an anime series produced by A-1 Pictures and Satelight, which began broadcasting in Japan on October 12, 2009. Additionally, A-1 Pictures and Satelight have developed seven original video animations and an animated ...read more.
How about YES
12
Attack on Titan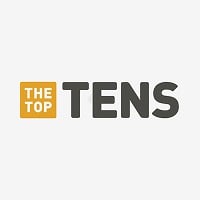 Attack on Titan, also known as Shingeki no Kyojin in Japanese, created by Hajime Isayama, is one of the most popular Japanese anime series to be released. It was first watched in Japan during 2013 and was dubbed in English to be watched in America in 2014. It is best known for its emotional moments, ...read more.
More like Attack on your Attention Span! - PerfectImpulseX
13 Yo Kai Watch
14
Pokemon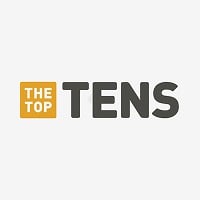 Pokémon, abbreviated from the Japanese title of Pocket Monsters and currently advertised in English as Pokémon: The Series, is a Japanese anime television series, which has been adapted for the international television markets.
Pokemon used to be a really big topic in school, but so far as I know I haven't seen Pokemon cards since Global School Play Day. But that's okay with me... really, do you know how superlatively boring when people keep raving on and on about Pokemon Sun and Moon, or whatever?
I'm really getting tired of seeing these "terrible and overrated" lists, but I am not going to complain too much because we are all running out of list ideas. - DCfnaf
It is not terrible. I know the games are better, but that isn't an excuse to hate the anime. Both are good in my humble opinion.
The most annoying anime ever, nobody should like this, it is very disappointing and trashy - EliHbk
I'd change this but the edit comment thing seems to have disappeared. But you got the opinion part right - EliHbk
15
Boku No Pico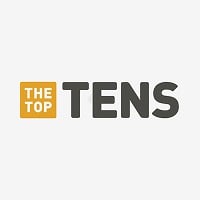 Boku no Pico is an anime series of three OVA episodes created by Katsuhiko Takayama. It was released to DVD on September 17, 2006.
I don't know of anyone singing the praises of Boku no Pico. Not exactly overrated. - WholeGrainNeko
To be honest I like the theme song
But still the anime is terrible usually perverts really like this kinds of stuff
And its made for them - BigBashful
16
Black Butler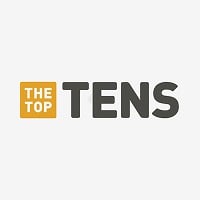 Black Butler is a Japanese anime television series produced by A-1 Pictures and premiered in October, 2008.
I was recommended this anime by a certain user here. The animation is nice but I hate the characters and I hate the fanbase because they wanna be f(bep) by a demon, a reaper, or just a SMALL LITTLE 13 YEAR OLD BOY! That's all they talk about. Their vaginas being (LONG BEEP) by these characters who have that personality of not caring about anyone... My most hated characters are Lizzy, Grell, and Alois Trancy. I don't like Sebastian but Ciel is okay. - TheLoudHouseSucks
17
Sword Art Online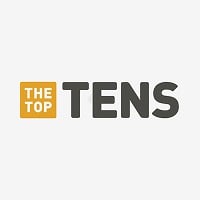 Sword Art Online is a series of Japanese light novels written by Reki Kawahara and illustrated by abec. In 2012, it received an anime adaptation produced by A-1 Pictures and the SAO Project, and is directed by Tomohiko Ito . The first season is divided into two arcs known as "Aincrad" and "Fairy Dance". ...read more.
18
School Days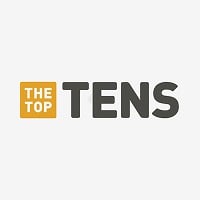 An anime series was developed by TNK with joint production by Avex Entertainment, Lantis, Marvelous Entertainment, Pony Canyon and Jinnan Studio. ...read more.
It's terrible, but not overrated: not many people genuinely like this anime.
Never saw this anime, but I heard it was sexual. Also, FLIP PHONES? - BlueTopazIceVanilla
Wanna watch it because of hate - EliHbk
19
Puella Magi Madoka Magica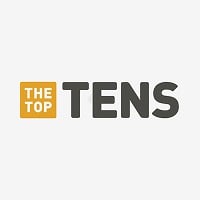 Puella Magi Madoka Magica is a 2011 Japanese anime television series produced by Shaft and Aniplex, directed by Akiyuki Shinbo, written by Gen Urobuchi, music by Yuki Kajiura, opening sang by ClariS, ending by Kalafina (sometimes by the seiyuus) and original characters by Ume Aoki. It also has 3 movies, ...read more.
While it is overrated, It wasn't In any way bad. If anything, this, princess tutu, Nanoha and Utena are the only good magical girl animes. I don't like the other ones, especially Precure. Ugh - MLPFan
20
Beyblade
Overrated but not terrible
21
Naruto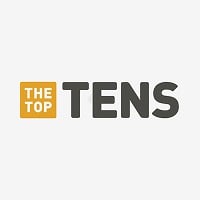 Naruto is an anime and manga franchise Naruto, created by Masashi Kishimoto. The manga was later adapted into a television anime, which was produced by Studio Pierrot and Aniplex. It premiered across Japan on the terrestrial TV Tokyo and other TX Network stations on October 3, 2002. The first series ...read more.
22
Digimon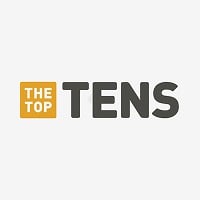 "Digimon" is a term commonly used to describe a variety of Japanese anime series based on the Bandai virtual pet brand "Digimon" (Dejimon). As of 2017, there are 7 series: "Digimon Adventure" (1999), "Digimon 02" (a.k.a. "Digimon Adventure 02") (2000), "Digimon Tamers" (2001), ...read more.
Add this one on 'Awesome and underrated'
It's not overrated since pretty much everyone hates it (i hate Pokemon, but love Digimon series, especially Frontier/Data Squad)
People who hate Digimon probably never even watched it.
23
Diabolik Lovers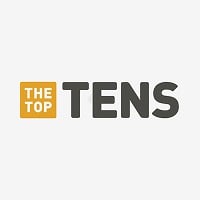 Diabolik Lovers is a Japanese visual novel franchise by Rejet. The first game was released on October 11, 2012 for the PlayStation Portable. Three more games have been released since them with the first two games having been ported for the PlayStation Vita with the subtitle "Limited V Edition". ...read more.
The insane fangirls are almost as bad as this anime. - RoseRedFlower
24
Neon Genesis Evangelion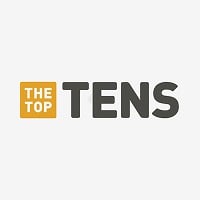 Neon Genesis Evangelion, commonly referred to as Evangelion or Eva, is a Japanese animated television series produced by Gainax and Tatsunoko Production, and directed by Hideaki Anno.
25 Mr. Osomatsu
26
Fist of the North Star

Actually underrated, but still terrible nevertheless (characters like Raoh aside) - xandermartin98
27
Vampire Knight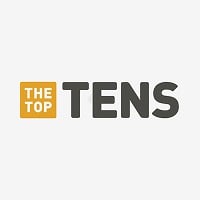 Vampire Knight is a Japanese shōjo manga series written by Matsuri Hino. The series premiered in the January 2005 issue of LaLa magazine and officially ended in May of 2013. Chapters were collected and published in collected volumes by Hakusensha, concluding with nineteen volumes released in Japan.
28
The Melancholy of Haruhi Suzumiya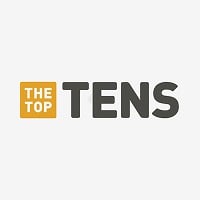 29
Death Note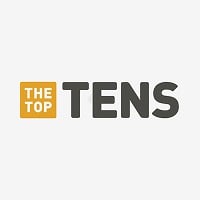 Death Note is a Japanese television drama series based on the manga series of the same name by Tsugumi Ohba and Takeshi Obata. The show is centered around Light Yagami - a promising highschooler and aspiring detective with a strong sense of "justice".
30
Monster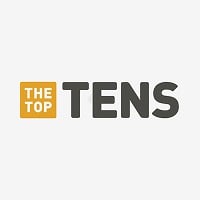 Monster (Japanese: モンスター Hepburn: Monsutā, sometimes referred to as "Naoki Urasawa's Monster") is a Japanese manga series written and illustrated by Naoki Urasawa. Monster has been critically acclaimed, with the manga having won several awards and its anime adaptation being called one of ...read more.
31
Transformers: Energon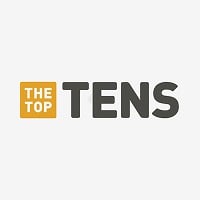 32 Super GALS!
BAdd New Item