Best Anime Characters Dubbed by Todd Haberkorn
ModernSpongeBobSucks
The Top Ten
1
Natsu Dragneel - Fairy Tail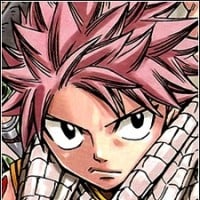 Natsu Dragneel is a Mage of the Fairy Tail Guild.Natsu is carefree and reckless in nature, and, despite his consistent brawls with the other members of Fairy Tail, he is a fiercely loyal and protective friend. He is willing to go down fighting for his friends, regardless of how futile it might seem. ...read more.
He is just the best character ever! His voice fit Natsu SO well and the amount of energy and enthusiasm Todd puts into him, makes this character the #1 best character he has ever dub.
HOW IS HE NOT THE BEST CHARACTER,I LIKE DEATH THE KID,BUT NATSU IS BETTER BY OOVERR 9000.AND NOW MY RESPECT FOR TODD HAS GONE WAY DOWN CAUSE HE PLAYED A GAY ANIME CHARCATER IN THE GAY ANIME FREE.TF WERE IS NATSU WHEN YA NEED EM?
Yeah, a lot of people say he is annoying, but he's my favorite character (so far) in Fairy Tail. Why? Because of the fact that he will do anything for his friends. And also...


NALU FOR LIFE! THEY ARE JUST SO GOOD FOR EACH OTHER AND ADIAJOHFSHOOSHFPJ


Sorry... My inner rabid fangirl came out. - Absolite
2
Death the Kid - Soul Eater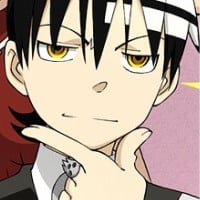 I loved Mamoru Miyano's role in the subbed series, but the English dubbed version was even more hilarious! Best character in the series by a long shot!
Interesting, Death The Kid and Ling Yao also share their Japanese voice. - Goku02
3
Hikaru Hitachiin - Ouran High School Host Club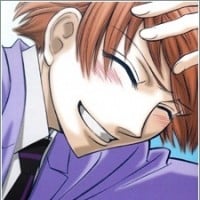 He is always smiling and having a great time
My love!
4
Italy - Axis Powers: Hetalia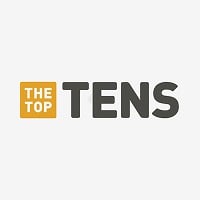 5
Aru Akise - Future Diary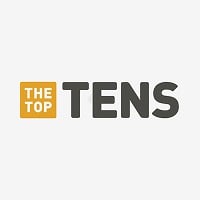 MA ETERNAL SUNSHINE ON MA RAINY DAYS YOU HANDSOME ROGUE YOU! 😊 I really like Aru Akise.
6
Ling Yao - Fullmetal Alchemist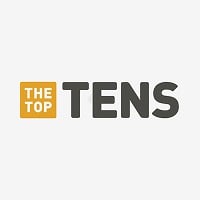 He has great character development
#1. NOW
7
Allen Walker - D. Gray Man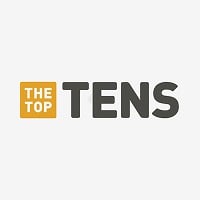 Allen Walker is the fictional protagonist of the manga series D.Gray-man, which was created by Japanese artist and writer Katsura Hoshino.
8
Haruka Nanase - Free!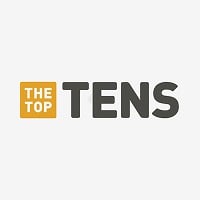 9
Firo Prochainezo - Baccano!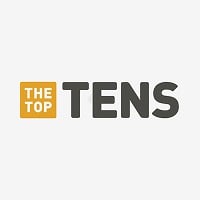 10
Assassin - Fate/Stay Night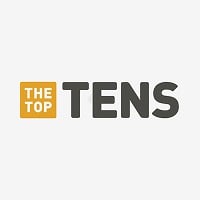 The Contenders
11 Keroro - Sgt. Frog
12 Judar - Magi
13
Ayato Kirishima - Tokyo Ghoul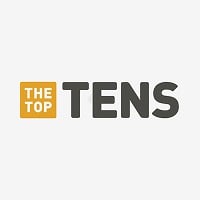 14 Marlo - Attack on Titan
15
Korekiyo Shinguji - Danganronpa V3: Killing Harmony
Not an anime, but I feel like Danganronpa in particular is a visual novel extremely close to an anime thanks to the fully voiced trials. Korekiyo's voice is pretty cool in general, especially during that one scene. The character himself is also one of my favourites - kempokid
16 Raki - Claymore
17 Tsukune Aono - Rosario + Vampire
18 Kinji Tohyama - Aria the Scarlet Ammo
19
Sugou Nobuyuki - Sword Art Online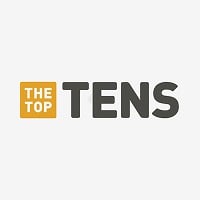 Sugou Nobuyuki is a fictional character who appears in the Sword Art Online series of light novels by Reki Kawahara. He is the main antagonist of the Fairy Dance arc.
"Vomits for 1 hour"
WHAT?! The person who voiced the legendary Ling Yao voices this abdominal excuse of a character?! God please send him to the pits of Tartarus. - TheDarkOne_221b
The fact that Todd Haberkorn dubbed Sugou's voice ruined the dub of Soul Eater and Ouran High School Host Club for me. I can't unsee this jackass when listening to his voice. - Rue
What? How can great characters like Death The Kid, Ling Yao and Aru Akise share THIS THING's voice? - Goku02
20 Shiro Iori - Kill la Kill
21 M Nando - Magi
22 Kentaro Nara - School Rumble
23 Kimihiro Watanuki - xxxHoLic
24 Kazuya Shibuya - Ghost Hunt
25 Ceylan Jones - Tenkai Knights
26 Edgar Allan Poe - Bungou Stray Dogs
27 Shahryar - Gundam
BAdd New Item
Related Lists

Best Anime Characters Dubbed by Vic Mignogna

Best Anime Characters Dubbed by Monica Rial

Best Anime Characters Dubbed by Christopher Sabat

Best Anime Characters Dubbed by Cherami Leigh

Best Anime Characters Dubbed by Michelle Ruff
List StatsCreated 26 Feb 2017
Updated 29 Sep 2019
100 votes
27 listings
2 years, 264 days old

Top Remixes (5)

1. Death the Kid - Soul Eater
2. Aru Akise - Future Diary
3. Ling Yao - Fullmetal Alchemist

Goku02

1. Aru Akise - Future Diary
2. Death the Kid - Soul Eater
3. Ling Yao - Fullmetal Alchemist

Tia-Harribel

1. Death the Kid - Soul Eater
2. Natsu Dragneel - Fairy Tail
3. Italy - Axis Powers: Hetalia

ModernSpongeBobSucks
View All 5
Error Reporting
See a factual error in these listings? Report it
here
.