Top Ten Anime Characters that Look Alike
Goku02
The Top Ten
1
Goku, Gohan, Goten, Bardock, Turles and Goku Jr. - Dragon Ball (Z / GT)
They're nigh identical! - Goku02
And Black Goku. - Goku02
Of course Goku, Gohan, Goten, Bardock, and Goku jr. look alike! They're related. It would make more sense to compare anime characters from another anime that may look similar to Goku instead of comparing him to chatacters in his own family or show. It's like saying that me and my bro look alike. People would be looking at me like I was stupid. But if I said that my bro looks similar to Kuwabara from Yu Yu Hakusho then that would get a better response and we could debate over why he does or why he doesn't. Coincidently my bro wore his hair similar to Kuwabara in high school and I called him that all the time..he hated it. - NerdBunny
2 Jellal / Mystogan (Fairy Tail) and Sieghart (Rave Master)
3 Kuroba Kaito (Magic Kaitou) and Kudo Shinichi (Detective Conan / Case Closed)
4 Uchiha Sasuke (Adult) (Naruto) and Rogue Cheney (Fairy Tail)
5 Shanks (One Piece) and Gildarts Clive (Fairy Tail)
6 Inu Yasha (Inu Yasha) and Yoko Kurama (Yu Yu Hakusho)
7
Gray Fullbuster (Fairy Tail) and Rin Okumura (Blue Exorcist)
They're twin brothers separated at birth..
8 Yuuko Ichihara (xxxHolic) and Enma Ai (Hell Girl)
9 Ichigo Kurosaki (Bleach) and Loke (Fairy Tail)
10
Yuri Plisetsky (Yuri!!! On Ice) and Gladion (Pokémon)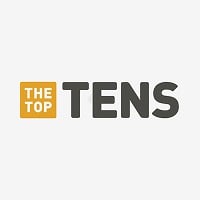 The Contenders
11 Saitama (One Punch Man) and Hajime Sugoroku (Nanbaka)
12 Sailor Mars (Sailor Moon) and Kagome Higurashi (Inu Yasha)
13
Mewtwo (Pokemon) and Frieza (Dragon Ball)
The colouring is same.. - P-51IsDaBest
14 Nico (Nanbaka) and Amalia (Wakfu)
15 Ibuki (Chaos Dragon) and Shu Kurenai (Beyblade)
16 Nyaruko (Haiyore! Nyaruko-San), Sora Kasugano (Yosuga no Sora), and Julie Sigtuna (Absolute Duo)
17 Meme Touwa (Ground Control to Psychoelectric Girl) and Chizuru Aizawa (Squid Girl)
18 White Blood Cell (Cells at Work) and Ginko (Mushishi)
19 Sailor Mercury (Sailor Moon) and Subaru Nakajima (Magical Girl Lyrical Nanoha)
20 Mikaela Hyakuya (Seraph of the End) and Natsuki Shinomiya (Uta no Prince Sama)
21 Misaki Yata (K Project) and Junichirou Tanizaki (Bungou Stray Dogs)
22 Chuuya Nakahara (Bungou Stray Dogs) and Laito Sakamaki (Diabolik Lovers)
23 Kyubi (Yo-Kai Watch) and Renamon (Digimon)
24 Makoto Tachibana (Free!), Taki Tachibana (Your Name.), And Kazuki Shimada (A Silent Voice)
25 Angelo Laguza (91 Days) and Twelve (Terror In Resonance)
26 Yuuri Katsuki (Yuri On Ice) and Natsuki Usami (Tsuritama)
27 Scarlet (Ozmafia!!) and Kanato Sakamaki (Diabolik Lovers)
28 Kaito Kirishima (Waiting in The Summer), Jinta Yadomi (Anohana: The Flower We Saw That Day), and Natsuki Usami (Tsuritama)
29 Kaneki Ken (Tokyo Ghoul) and Usagi (Juni Taisen)
BAdd New Item
Related Lists

Top 10 Celebrity Look Alikes
Top Ten WWE Superstar Look Alikes
Top 10 Mario Enemies that Look Alike and Act Alike

Top 10 Double Take! Female Celebrities Who Look Alike (Hollywood & Bollywood)
List Stats
29 listings
2 years, 262 days old

Top Remixes
1. Goku, Gohan, Goten, Bardock, Turles and Goku Jr. - Dragon Ball (Z / GT)
2. Jellal / Mystogan (Fairy Tail) and Sieghart (Rave Master)
3. Kuroba Kaito (Magic Kaitou) and Kudo Shinichi (Detective Conan / Case Closed)
Goku02
Error Reporting
See a factual error in these listings? Report it
here
.