Top 10 Anime Characters Named Kyoko
The Top Ten
Kyoko Sakura - Puella Magi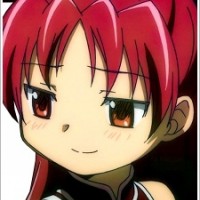 Kyoko Sakura is a fictional character from the 2011 anime series Puella Magi Madoka Magica and its related media.
Makes sense,she is considered princess of flowers and leader of the magical girls for me!
Yes she is pretty
YES BLAH BLAH
Best!
~Kyoko Sakura
Kyoko Kirigiri - Daganronpa

Kyoko Kirigiri, a character from Danganronpa: Trigger Happy Havoc, is a student of Class 78 in Hope's Peak Academy, who also participates in Monokuma's Killing School Life. She is the Ultimate Detective.
of course - e9090
Kyoko - Is This a Zombie?

Nope, she is a killer! - Magical
Kyoko Mogami - Skip Beat!

Kasuga Kyōko - Deadman Wonderland
Kyoko Otonashi - Maison Ikkoku
Kyoko Toshino - YuriYuri
She's really funny, dare I say amusing. - girlcool
Kyoko Kurahashi - Tokyo Ravens
Kyoko - Black Cat
Kyoko - Date a Live
BAdd New Item