Top Ten Anime Ships
The Top Ten
1 Inuyasha x Kagome - Inuyasha
2
Shizuo x Izaya - Durarara
This is honestly just an amazing ship, you gotta admit too that both of them are hot as hell.
OML YAS SHIZAYA FOR LIFE
3 Kyo x Tohru - Fruits Basket
4
Jellal x Erza - Fairy Tail
I ship it, I ship it so hard
Hella cute together!
THIS SHIP IS MY LIFE
YASS! I SHIP IT!
V 2 Comments
5 Spain x Romano - Hetalia
6 Kurogane x Fai - Tsubasa Reservoir Chronicle
7
Kirito x Leafa - Sword Art Online
No. Leafa already has Recon and Kirito has Asuna. - ModernSpongeBobSucks
Their siblings, this shouldn't be a ship
8 Rangiku x Izuru - Bleach
9
Sanji x Pudding - One Piece
Best One Piece pairing!
Such a funny and adorable couple!
I love them! They would be so perfect together.
I hope it happend
V 3 Comments
10
Eren x Levi - Attack On Titan
This is the best ship of all time
The best ship ever
Need to be canon
Yes
V 2 Comments
The Newcomers
? Okita Sougo x Kagura - Gintama
?
Soul x Maka - Soul Eater
YES
The Contenders
11
Natsu x Lucy - Fairy Tail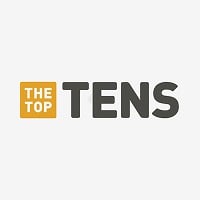 Such a beautiful couple in my opinion
This is my favorite ship!
This made me gay
Yes yes yes
V 2 Comments
12
Naruto x Sasuke - Naruto
Best Couple Ever! Better than Sasusaku They're relationship is just awful
Way better than SasukexSakura!
13 Eijirou Kirishima x Katsuki Bakugou - My Hero Academia
14
Naruto x Hinata - Naruto
They are a very good match and fully deserve each other. Hinata always believed in Naruto even when nobody did and Naruto gave Hinata self-confidence and pushed her to surpass herself.
Cutest couple ever - NarutoUzumaki
Relationship goal.
So sweet
V 2 Comments
15
Ash x Serena - Pokemon
I TOTALLY SHIP THIS! Thank you Pokemon for making Serena kiss Ash!
Yes my children deserve each other
Best ship in the anime - yungstirjoey666
AMOUR SHIPPING FOR LIFE BOIS
V 1 Comment
16
Keith x Lance - Voltron
This is my top OTP.
17
Soul x BlackStar - Soul Eater
yas
18 Haruka x Makoto - Free! Iwatobi Swim Club
19
Victor Nikiforov x Yuri Katsuki - Yuri!! On Ice
Best kind of anime and the best ship ever
ABSOLUTELY LOVE THIS SHIP!
ITS PURE BEAUTY
OH EM GEE YASSS
V 2 Comments
20 Toshiro x Momo - Bleach
21
Zoro x Sanji - One Piece
This pairing is sexy as hell!
Yaoi perhaps but easily the most popular pairing in One Piece.
Hot
22 Leafa x Racon - Sword Art Online
23 Yato x Hiyori Iki - Noragami
24
Viktor X Yuuri - Yuri on Ice
THESE GAY BOIS
25 Kagami x Konata - Lucky Star!
26 Tamaki and Haruhi (Ouran Highschool Host Club)
27
Keith and Lance - Voltron Legendary Defender
They're such a well thought out ship, they're the voltron version of Naruto and Sasuke
28
Otabek x Yurio - Yuri!!! on Ice
I don't have enough room to write how well they fit withv each other.. These two deserve to be together♡
29
Gray x Juvia - Fairy Tail
Yesss
Gruvia is the perfect combo of fluff, unhealthy obsession (it's not always creepy. I mean when an anime character does it u think it's creepy but it's not. We all do it. Ex. I have a crush on Len and cat noir but that's not important rn.), Angst, character development and the feels.
CH 499 SPOILERS
Did I mention Juvia killed herself for Gray?
30 Sebastian x Ciel - Black Butler
31 Light x L - Death Note
32
Izuochaco (Uraraka x Midoriya) - My Hero Academia
Beans
33 Edward Elric x Winry Rockbell - Fullmetal Alchemist
34 Meliodas x Elizabeth - The Seven Deadly Sins
35 Kaneki x Touka - Tokyo Ghoul
36 Ichigo x Rukia - Bleach
37
Kirito x Asuna - Sword art Online
I totally agree with number 1. - ModernSpongeBobSucks
38 Kid x Maka - Soul Eater
39
Zoro x Robin - One Piece
Keep dreaming, guys! - PinkPepper
Aweful, just aweful
40
Akko x Andrew - Little Witch Academia
I haven't seen them kiss yet but they imply and give hints that they like each other. I also ship RocketShipping and AmourShipping. Does anyone else?
41
Sasuke x Sakura (Naruto)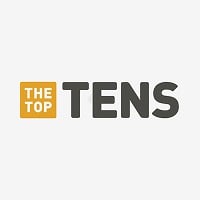 42
Mikaela x Krul - Seraph of the End
They are like mother and son is what people say but when you really see them when Krul saved him for amusement she ignored the rest but Mika really cares for her there is a high chance he is looking to save her in Season 3
43 Asta x Yuno - Black Clover
BAdd New Item
Related Lists

Top 10 Best Anime Yuri Ships

Top 10 Best Anime Yaoi Ships
Best Star Trek Ships

Top Ten Most Famous Ships of All Time
List Stats
200 votes
45 listings
5 years, 81 days old

Top Remixes
1. Inuyasha x Kagome - Inuyasha
2. Shizuo x Izaya - Durarara
3. Kyo x Tohru - Fruits Basket
shinhw
Error Reporting
See a factual error in these listings? Report it
here
.