Top Ten Anime Ships
The Top Ten
1
Sanji x Pudding - One Piece
Best One Piece pairing!
Such a funny and adorable couple!
I love them! They would be so perfect together.
My new favorite anime pairing! - Reyna66
V 4 Comments
2
Naruto x Hinata - Naruto
They are a very good match and fully deserve each other. Hinata always believed in Naruto even when nobody did and Naruto gave Hinata self-confidence and pushed her to surpass herself.
Cutest couple ever - NarutoUzumaki
Relationship goal.
Naruto and Hinata were destined to be together. - Reyna66
V 3 Comments
3 Inuyasha x Kagome - Inuyasha
4
Zoro x Sanji - One Piece
This pairing is sexy as hell!
Yaoi perhaps but easily the most popular pairing in One Piece.
Hot
5
Naruto x Sasuke - Naruto
Best Couple Ever! Better than Sasusaku They're relationship is just awful
Way better than SasukexSakura!
6
Jellal x Erza - Fairy Tail
I ship it, I ship it so hard
THIS SHIP IS MY LIFE
7 Ichigo x Rukia - Bleach
8
Kirito x Asuna - Sword art Online
I totally agree with number 1. - ModernSpongeBobSucks
9 Spain x Romano - Hetalia
10
Shizuo x Izaya - Durarara
OML YAS SHIZAYA FOR LIFE
The Contenders
11
Eren x Levi - Attack On Titan
This is the best ship of all time
SPICY MY SKITTLES
12
Natsu x Lucy - Fairy Tail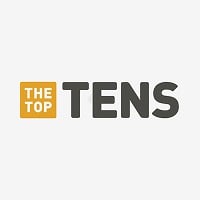 Such a beautiful couple in my opinion
13 Kid x Maka - Soul Eater
14
Soul x BlackStar - Soul Eater
yas
15 Kyo x Tohru - Fruits Basket
16 Toshiro x Momo - Bleach
17 Haruka x Makoto - Free! Iwatobi Swim Club
18 Leafa x Racon - Sword Art Online
19
Kirito x Leafa - Sword Art Online
No. Leafa already has Recon and Kirito has Asuna. - ModernSpongeBobSucks
Their siblings, this shouldn't be a ship
20 Kurogane x Fai - Tsubasa Reservoir Chronicle
21 Rangiku x Izuru - Bleach
22
Ash x Serena - Pokemon
I TOTALLY SHIP THIS! Thank you Pokemon for making Serena kiss Ash!
Best ship in the anime - yungstirjoey666
BEST SHIP OF ALL TIME PEEPS
23
Victor Nikiforov x Yuri Katsuki - Yuri!! On Ice
YES - Absolite
YES
24
Viktor X Yuuri - Yuri on Ice
THESE GAY BOIS
25 Tamaki and Haruhi (Ouran Highschool Host Club)
26
Zoro x Robin - One Piece
Keep dreaming, guys! - PinkPepper
Aweful, just aweful
27 Sebastian x Ciel - Black Butler
28 Yato x Hiyori Iki - Noragami
29 Kagami x Konata - Lucky Star!
30 Keith x Lance - Voltron
31
Akko x Andrew - Little Witch Academia
I haven't seen them kiss yet but they imply and give hints that they like each other. I also ship RocketShipping and AmourShipping. Does anyone else?
32 Light x L - Death Note
33
Sasuke x Sakura (Naruto)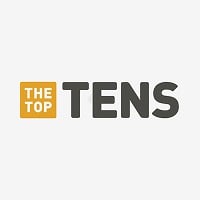 BAdd New Item
Related Lists

Top Ten Most Famous Ships of All Time

Best Abandon All Ships Songs
Top 10 Boku No Hero Academia Ships
Top 10 Best Cruise Ship Lines
List Stats
100 votes
33 listings
4 years, 259 days old

Top Remixes
1. Naruto x Hinata - Naruto
2. Zoro x Sanji - One Piece
3. Sanji x Pudding - One Piece
Zeffira
1. Inuyasha x Kagome - Inuyasha
2. Shizuo x Izaya - Durarara
3. Kyo x Tohru - Fruits Basket
shinhw
Error Reporting
See a factual error in these listings? Report it
here
.