Top Ten Anime Ships
The Top Ten
1 Inuyasha x Kagome - Inuyasha
2
Shizuo x Izaya - Durarara
OML YAS SHIZAYA FOR LIFE
3 Kyo x Tohru - Fruits Basket
4 Spain x Romano - Hetalia
5
Jellal x Erza - Fairy Tail
I ship it, I ship it so hard
6 Kurogane x Fai - Tsubasa Reservoir Chronicle
7
Kirito x Leafa - Sword Art Online
No. Leafa already has Recon and Kirito has Asuna. - ModernSpongeBobSucks
8 Rangiku x Izuru - Bleach
9
Soul x BlackStar - Soul Eater
yas
10 Toshiro x Momo - Bleach
The Contenders
11 Haruka x Makoto - Free! Iwatobi Swim Club
12 Leafa x Racon - Sword Art Online
13 Naruto x Hinata - Naruto
14
Naruto x Sasuke - Naruto
Best Couple Ever! Better than Sasusaku They're relationship is just awful
15
Sanji x Pudding - One Piece
Best One Piece pairing!
Such a funny and adorable couple!
Only one arc and this pairing is already more canon than all the other One Piece pairings combined. lol
16
Eren x Levi - Attack On Titan
This is the best ship of all time
SPICY MY SKITTLES
17
Natsu x Lucy - Fairy Tail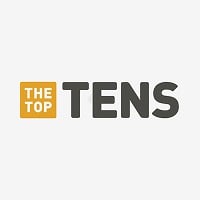 Such a beautiful couple in my opinion
18
Ash x Serena - Pokemon
I TOTALLY SHIP THIS! Thank you Pokemon for making Serena kiss Ash!
Best ship in the anime - yungstirjoey666
19
Victor Nikiforov x Yuri Katsuki - Yuri!! On Ice
YES - Absolite
YES
20
Viktor X Yuuri - Yuri on Ice
THESE GAY BOIS
21
Zoro x Sanji - One Piece
This pairing is sexy as hell!
22 Ichigo x Rukia - Bleach
23
Kirito x Asuna - Sword art Online
I totally agree with number 1. - ModernSpongeBobSucks
24 Kid x Maka - Soul Eater
25 Zoro x Robin - One Piece
26 Sebastian x Ciel - Black Butler
27 Yato x Hiyori Iki - Noragami
28 Kagami x Konata - Lucky Star!
29 Keith x Lance - Voltron
30 Tamaki and Haruhi (Ouran Highschool Host Club)
31
Akko x Andrew - Little Witch Academia
I haven't seen them kiss yet but they imply and give hints that they like each other. I also ship RocketShipping and AmourShipping. Does anyone else?
BAdd New Item
Recommended Lists