Top 10 Anime With the Best Story
The Contenders: Page 2
21
Yu-Gi-Oh! Duel Monsters
Yes, yes, yes, YES! Unlike many other shows about card games (read: Pokemon) this has a plot. Every villain, every hero, every anti-hero, fits in so well with the story. Each season the duels just get bigger and better, and you can relate to all the characters (even the villains! ) and some of the events. All in all, the best anime I have watched with a great, thought-out plot. I LOVE THIS SO MUCH!
"Best Card Game in the World?!?! "
Best story plot everrr
22
Puella Magi Madoka Magica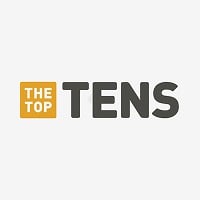 Puella Magi Madoka Magica is a 2011 Japanese anime television series produced by Shaft and Aniplex, directed by Akiyuki Shinbo, written by Gen Urobuchi, music by Yuki Kajiura, opening sang by ClariS, ending by Kalafina (sometimes by the seiyuus) and original characters by Ume Aoki. It also has 3 movies, ...read more.
Puella is very Very VERY sad and has so much anticipation that makes you come back for more. I can't handle how amazing this anime is. I also love the twist in later episodes explaining everything. It's so awesome! I definitely recommend it!
23
RWBY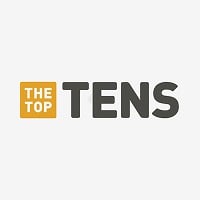 RWBY is an American 3D web series created by Monty Oum for Rooster Teeth. The show is set in the fictional world of Remnant, where young people train to become Huntsmen and Huntresses to protect their world from the creatures of Grimm.
To be honest there is a big story to this just saying
Rwby isn't an anime
Amazing roster teeth series!
I wish Monty died sooner, because it's been getting much better since then.
V 1 Comment
25
Naruto Shippuden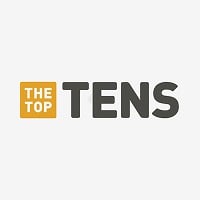 Naruto: Shippuden is the ongoing sequel to the original Naruto anime and covers the Naruto manga from volume twenty-eight on. The TV adaptation of Naruto: Shippuden debuted in Japan on February 15, 2007 on TV Tokyo. It is developed by Studio Pierrot and directed by Hayato Date.
Best story line ever
You Gonna be kidding man, NS on 22.It should not be on 1but on+1
best
This is a beautiful anime! I commented on the naruto one and I feel the same way about it as I do here! it's life changing, inspiring, and lovely. - ashauriam_
V 2 Comments
26
Kill la Kill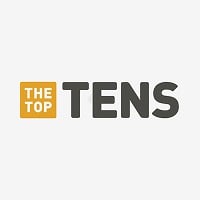 Kill la Kill is an anime television series produced by Trigger. In Kill la Kill, Ryuko Matoi transfers to a new high school in order to find her father's murderer.
27
Tokyo Ghoul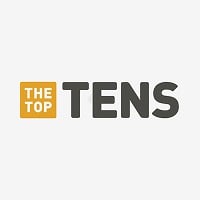 It's a unique story that makes you react emotionally with it no other anime did that but darker than black at least that's what I know
This anime is just amazing this should at least be in the top 20 for its story
The characters in this anime are unique in their own ways. The story is amazing.This anime is fast paced and full of action. This series is a 10/10 IGN.
So AMAZING!
V 7 Comments
28
Noragami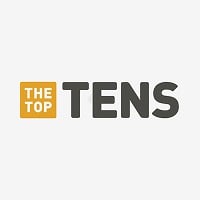 Amazing anime specially first season, nice story and nice interaction between character, season 1 was incredible, season 2 still great
BEST ANIME EVER! GREAT OP, GREAT STORY, AND GREAT CHARACTERS!
Norigami is very good including with Hyiori and Yatos personality ITS EVERYTHING
I loved the characters in this anime and the story was fun too and the past of yat
o makes us curious I won't say it has the best story but if we combine everything it is worth to be in top 5
29
Fairy Tail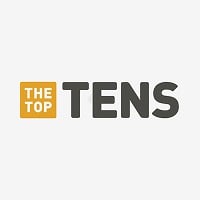 Fairy Tail is a manga franchise created by Hiro Mashima. The manga has been adapted into an anime series produced by A-1 Pictures and Satelight, which began broadcasting in Japan on October 12, 2009. Additionally, A-1 Pictures and Satelight have developed seven original video animations and an animated ...read more.
Fairy Tail obviously doesn't have best storyline here. Every arc are same. Example for Natsu, every time he fight with strong opponent, he badly defeated. Then later on, when one of his friend been hurt or what so ever, he become angry and stronger. Then he defeat the opponent that have overwhelmingly power with ease. Every damn time. The power love what so ever give him strength. Well, that too irrelevant. I suspect with the power of love he can defeat God either in that anime. Honestly, fairy tail not really have a good story
Fairy Tail has some good elements as far as action and "The Hero's Journey" but it has some really annoying qualities that throw off the viewers. Like thecompletely unnecessary blue talking cat sidekick and the kind of disgusting over-sexualization of women so common in anime. Entertaining? Yes. A classic? Probably not.
This is an all in one anime comedy, action, romance. I really like Fairy Tail it's the best. You will also learn good things here.
It's awesome do watch it
V 15 Comments
30
Blue Exorcist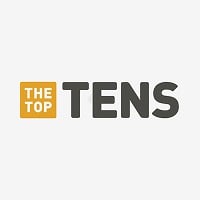 Blue Exorcist is an anime series directed by Tensai Okamura and produced by A-1 Pictures, which adapts the Blue Exorcist manga written and illustrated by Kazue Kato.
Great plot, but a little (lot) on the religious side, good start and awesome characters.
I love this show! The plots pretty good, character are amazing, and I love Rin. Must watch! - ashauriam_
31
Hetalia
It's a great show! it's like a reality show with a bunch of hot and quirky guys
V 1 Comment
32
The Melancholy of Haruhi Suzumiya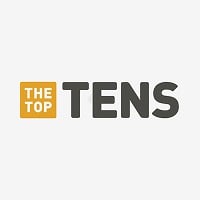 That club in school you always wish existed
33
Case Closed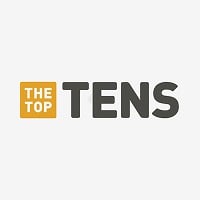 One of the best animes. It has a great story. - Maximus_
This definitely is the best anime and should be in top 10
This one is a masterpiece people!
V 4 Comments
34
Your Lie in April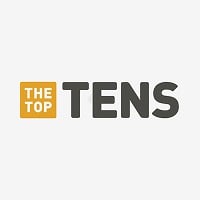 Your Lie in April, known in Japan as Shigatsu wa Kimi no Uso or just simply Kimiuso, is a Japanese manga series written and illustrated by Naoshi Arakawa.
Beautiful and stunning both visually and music wise, with great story, character dev, and a lot of feels. For as ambitious as it is, I think it succeeded well in both inspiring me and breaking my heart. Thoroughly enjoyed this, and couldn't wait for next episode.
Also known as your lie in April, this is a great anime. It also has great soundtrack which is important. Love it!
35
From the New World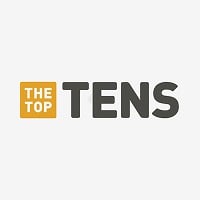 36
Soul Eater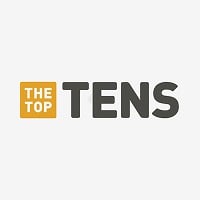 Soul Eater is an anime series directed by Takuya Igarashi and produced by Bones, Aniplex, Dentsu, Media Factory, and TV Tokyo, which adapts the Soul Eater manga written and illustrated by Atsushi Ohkubo.
I absolutely loved this show. The characters all unique. The bad guys are truly bad. What I like most about it other then the moments of humor are the way the characters evolve throughout the series. Watching Blackstar's magnificence move the braggart in the first episode to the ass kicking bad ass at the end is truly enjoyable. I highly recommend this.
This shown is hilarious, and somewhat inspiring.
I never watched anime before in my life so I decided to go online and check one out I'm glad I did soul eater has a extremely good story line to it not all serious even a lot of funny moments, the characters are amazing and it is amazing love it I truly wished they didn't end the series (for grammer nazi's my typing isn't the b est sorry :) )
37
Cardcaptor Sakura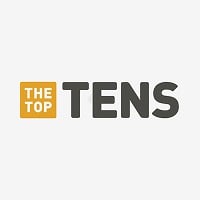 Cardcaptor Sakura, abbreviated as CCS and also known as Cardcaptors, is a Japanese shōjo manga series written and illustrated by the manga group Clamp.
There's some rarities I noticed when watching it back then - the lead girl was EVEN less of a pain-in-the-bum - wariolady
38
Parasyte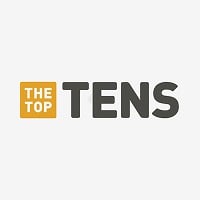 AMAZING storyline. Intense chases, thrilling plot, topped with beautiful characters that you can admire, love, hate. This is the best out there.
10/10, one of the best storylines, has a lot of action and glues you to the screen. Undoubtedly one of the best anime there is.
Nice action
39
Fate Zero
Really good story, had some seriously emotional moments in it and characters are loveable
40
Clannad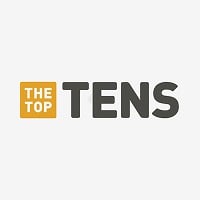 Why is clannad here it doesn't even have a plot
Literally one of the best animes I've ever watched. The story is emotional and each episode will make your heart move. the characters are really cute too.
Seriously the worst
PSearch List
Recommended Lists
Related Lists
Best Anime Scenes In Lunar: Silver Star Story Complete
Best Yu-Gi-Oh! Anime Story Arcs
Top Ten Ways Toy Story is Better Than Anime

Greatest Anime of All Time
List Stats
2,000 votes
63 listings
1 year, 338 days old

Top Remixes (5)

1. Cowboy Bebop
2. Fullmetal Alchemist
3. Death Note
htoutlaws2012

1. Monster
2. Baccano!
3. Elfen Lied
RoseRedFlower

1. Fullmetal Alchemist: Brotherhood
2. One Piece
3. Neon Genesis Evangelion
Tia-Harribel
View All 5
Posts
Error Reporting
See a factual error in these listings? Report it
here
.