Greatest Anime of All Time
olrak15
The Contenders: Page 12
221
Bobobo-bo Bo-bobo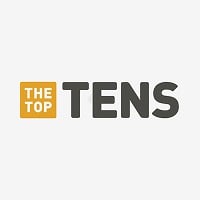 I don't think this anime could match with the animes from the 60's and the 70's, but one of the best in the 2000's. What make this anime amazing is that the laughs doesn't make sense at all. It is hard to make people entertained if there is no reason to get entertained.
I promise u will laugh at some thing in the show its hilarious
Searched all through this list just to find this show so funny.
best
V 3 Comments
222
Serial Experiments Lain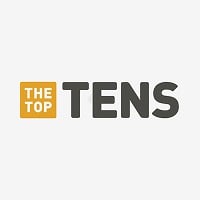 Serial Experiments Lain is an avant-garde anime series directed by Ryutaro Nakamura, with character design by Yoshitoshi ABe, screenplay written by Chiaki J. Konaka, and produced by Yasuyuki Ueda for Triangle Staff. It was broadcast on TV Tokyo from July to September 1998. The series is influenced by ...read more.
I'm actually quite surprised this isn't higher. This anime is amazing! From it's amazing background and setting to its unique character design, this anime is deserving of a higher place. It's none that I've ever seen before, and have you heard Lain's theme yet? It's outstanding and badass! - NerdyPweeps
Can't believe I had to add this...
This is one of the best animes I watched I remember watching it as a kid
Best story ever made, I don't get why it got such a low rating, it deals with the most important concepts ever thought of and changes your outlook on the world forever, if your an introvert this is defiantly the show for you.
letsalllovelain - JonathanPetersen
V 2 Comments
223
Yu-Gi-Oh!: The Abridged Series
This is a great series that makes a terrific satire. It is funny and witty and worth watching. But each episode is about 5-10 minutes and it is worth watching it on YouTube.
Why is this even on the list?
Then why not add Dragon Ball Z abridged then? - P-51IsDaBest
YES JUST YESSS
224
Chrono Crusade
Good series but if you want it to be better read the manga. I like the anime but the manga was way better. I cried at the end of both, so you can tell it's sad. It gets a little complicated to understand in the anime but I found the manga really easy to understand. It's a good series to watch/read but please, read it first.
225
Hell Girl
In my honest opinion hell girl was a good anime. They focus on drama that some unfortunate people do face and they believe that the only way out is to send that person to hell. And plus hell girl has great dub. - Ruthanime0
The best anime ever
Such a creepy anime! The concept of Enma Ai is disturbing yet oddly intruiging, and the story is fascinating! - emeraldfennekin
226
Boku No Hero Academia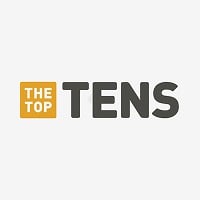 The only reason I'm not surprised this is so low on the list is that it hasn't even existed for a year now. It's without a doubt the best new anime of 2016 by a landslide. The characters are interesting, the story is beyond gripping, the fights are badass, & the feels are heart-clenching. I actually binged the entire series in one night & eagerly await season 2! FUNimation has yet another great entering the ranks of Soul Eater or Fullmetal Alchemist: Brotherhood.
Hopefully this anime will be like Hunter x Hunter and Assassination Classroom where it gets a whole lot better into the next season. Right now, it's not one of the best anime, but the action sequences and epic moments are just too much damn fun to miss out on. - Mcgillacuddy
Great new anime with interesting storyline and positive messages about overcoming! The characters are very deep, and are all interesting in their own way
It's better now way better
V 31 Comments
227
Golden Time
Best romance/drama anime I've ever seen, don't have a clue why this is rated so low. I cried throughout the last 3 episodes. Definitely a must watch.
It is great anime very funny but also sad at the same time it is worth watching.
Best romantic comedy ever! Ending is a little sad... But the whole anime is cheerful and hilarious!
Golden time is best forever
V 5 Comments
228
Please Teacher!
Finally! I was wonder if someone had common sense here. Please Teacher / Onegai Teacher is my favorite anime ever! The story is about a 18 year old boy named Kei (though he says he is 15) who was stargazing one night and all of the sudden a UFO appears from the water and a beautiful woman appears sort of nearby him. She is there to explore Earth because her father was from Earth. Later on, he sees the same woman who appears to be his teacher! All the kids are stunned by her beauty. After school, Kei goes home and sees that the woman lived next door to him. Her name is (forgot her first name) Kazami. Well, skip ahead, Kei is forced to marry her and at first Kei doesn't feel attracted to Kazami, but later on he eventually does. Other characters fall in love with him too (some don't end up with him), and when Kazami sees him with these other girl, she get extremely sad and starts to cry. Kei, being a sweet guy cares for her when she cries and kisses her to show that he truly does. So, ...more - Jetflight
Enjoy watching how hilarious this anime is... Very romantic as well
Why in the hell is this so damn low?! Did u guys even watch this? Or are u guys just plain dumb? This is not just your ordinary romance boy meets girl story, it is very well thought out and has a unique storyline about an alien disguised as a teacher and a boy who has an odd sickness. Truly a classic lovestory, even better than most anime on thid list, please watch this, recommend for everyone who's looking for a great romantic anime.
229
WataMote
I finished it some weeks ago. I died of embarrassment on episode 4. Tomoko is so shy. I have social problems, but I feel good after watching other characters being worse than me. I mean, she didn't even know how to communicate. You MUST watch it. But it's not for children because of language and a few sex references (mostly made for fun)
Finally! After FOREVER I find this anime here!

So unappreciated, despite it have relatable characters and awesome art quality in the anime.
I was searching for his anime, AND FINALLY I FOUND IT! its is the best anime and the art is amazing! The opening of the song is amazing, and I can't stop listening to the song at the end. I honestly can't stop watching this anime
Tomoko is my favorite character she can relate TO EVERYONE I want to cosplay as her
V 1 Comment
230
Basilisk
I love basilisk it is one of my favorite anime.love the main character
231 Umineko: When They Cry
232 Captain Fatz and the Seamorphs
233
Mob Psycho 100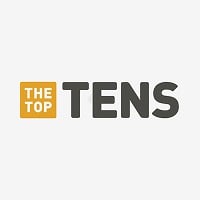 So I just finished 9 episodes of this anime... just 9... and I have to say that this anime is FANTASTIC. It's from the creators of One Punch Man and its story is so damn good! This very well may end up being my favorite new anime of 2016. Hear me out: this anime is actually BETTER than One Punch Man in terms of story and characters. The action scenes are still magnificent, though, so don't be afraid to check this one out. - Mcgillacuddy
Really I would go for fairy tail but I have to vote for this to gwt it on the list. There are 10 episodes of this anime and it by far surpasses almost all anime I have ever seen in my life in just 10 episodes. (My opinion) mob is such a likeable character who expiriences emotional containment and when he gets mad Ior sad or courageous he always pushes himself beyond his limit. And I love that about him. The animation is very fluid however the graphics are quite dodgy but the fightscenes are awesome and intense. Not to mention this anime has amazing support characters such as ritsu, dimple, teru, and my favourite, reigan. This anime is bound to get you to pick up the manga and keep going. Not to mention this anime had one of the greatest anime moments I have ever seen in my life when he was sad. (Mob psycho fans will know what I am talking about)
This anime is amazing. The way that the anime is made is very cool.It's probably in my top ten anime list. No dought this anime is made by one punch man creators. It's actually even better than one punch man. I hope they make at least 200 episodes.
BEST ANIME EVER. JUST FINISHED IT AND I AM AMAZED
V 6 Comments
234
Kimi Ni Todoke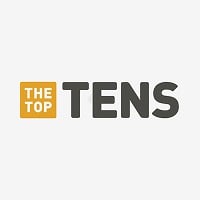 Kimi ni todoke is the BEST ANIME EVER! The plot is really sweet, the drawings are beautiful, the songs are cool, the actors are a perfect fit for the characters, especially the fact that Sawako always tries her hardest at everything.
Great anime! I loved its characters and how they approached the whole story. Different to any other animes or movies I have seen.
My 5th anime to watch ever, I love it, it is a must see!
Awesome Anime
V 6 Comments
235
Sket Dance
Well, I read the manga first, and I was hooked to it! When I discovered that there is an anime for this, I watched it directly! Really funny anime and very original. It captures the essences of Japanese culture. ITS DARN HILARIOUS!
This anime is awesome. It's about a boy starting a high school club which helps people. Okay, if any of you feel that there is no romance in Episode 77, there couldn't be any way to improve it. I tried to daydream my own last episode but I just couldn't. If you still feel that the last episode sucks, watch the OVA. It's great! - Animefan12
I love this anime! My guts can't take it anymore because its too hilarious!
I would so recommend this anime! This is my is my second favourite anime!
Sket dance is a club with 3 members helping people even if the situation is big or small, sket dance would help them... So funny
SKET means support kindness encouragement troubleshoot. They named their club after the very aspects of helping. Sorry if my English is wrong. Not an native speaker.
V 9 Comments
236
Flame of Recca
I really love this anime because if the characters. I find animes that include fighting and powers very entertaining. If you'll watch it you'll love it too. If the anime is great, I can never forget it because I always get to have a crush on handsome/pretty characters
This show reminds me of yu yu hakusho... Both shows are really good though.
One of the anime that you must watch. Thrilling and somewhat similar to yu yu hakusho and dragon ball Z. Fighting scenes are also great. Overall good anime with good characters
Damn miss this anime
V 5 Comments
237
Zatch Bell!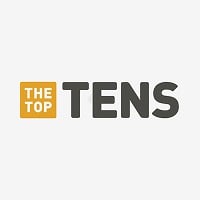 The best anime ever... It's sad that they only made 150 episodes! I wanted more!
It is the best anime ever always it's the best. Go zatchbell ya
They really should dub episodes 105-150. This show was my childhood!
So good I love it - emeraldfennekin
V 6 Comments
238
Project K
Guys Guys Guys The best Anime on 149 C'on it deserves on top 10 at least this is the best anime soundtrack Opening theme 13 episodes worth watching VOTE LET'S MAKE IT IN TOP 10 I guess there's an error in TheTopTens.com making it 149 season two is coming so excited!
By far my favorite anime! Why isn't this top 20 at least?!
Project K can't be #153! Vote it up! It's a brilliant anime! - Animefan12
This is one of my top ten animes! It has a great hook and it has you constantly on edge. Great plot, character development, I can't think of words to describe this truly wonderful anime.
PS. HOW IS THIS ONLY #280! COME ON PEOPLE
V 5 Comments
239
Fist of the North Star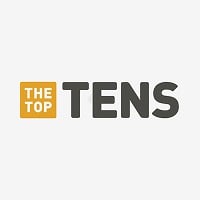 I feel like it should be noted that, at the time I sent this message, Monopoly was only 60 ranks behind...

This is probably the best laugh I've had in ages.
Oh my god just oh my god it is a shame we have all these 2 year old narutards going sasuke is a boss oh yeah not bashing Naruto it's my 3rd favorite series but fist of the North Star is a masterpiece and should be higher
The original is a timeless classic
A man punches a tank until it explodes.
10/10
V 2 Comments
240
Kirby: Right Back at Ya!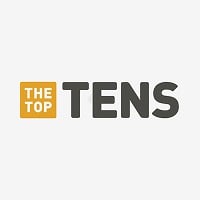 Kirby: Right Back at Ya!, known in Japan as Hoshi no Kirby, is a Japanese anime series created by Warpstar, Inc.
I don't really like Anime anymore but Kirby is really funny and I like it because of the computer game that I really enjoyed back in the day and because of Meta Knight, King Dedede, Nightmare and of course Kirby himself - all of them are really cool characters. - IronMaidenFan666
My friend says that this sucks, he is an idiot.
My other friend says he is bad-ass, the beast! And I agree with him.
I love this anime!
It's swag
V 4 Comments
PSearch List
Recommended Lists
Related Lists

Strongest Anime Characters of All Time
Top 10 Best Manga/Anime Girls of All Time

Hottest Female Anime Characters of All Time
Top Ten Best Shoujo Anime of All Time
List Stats
117,000 votes
931 listings
9 years, 184 days old

Top Remixes (695)

1. Fate/Stay Night
2. Fate/Zero
3. Tengen Toppa Gurren Lagann
ModernSpongeBobSucks

1. Death Note
2. Steins;Gate
3. Dragon Ball Z
TheWiserParadox

1. Wolf's Rain
2. Soul Eater
3. Cowboy Bebop
RoseRedFlower
View All 695
Posts
Angel Beats!: Random anime review
visitor
The Official MSBS Anime Review: Sword Art Online
ModernSpongeBobSucks
The Official MSBS Anime Review: Soul Eater
ModernSpongeBobSucks
Online Otaku Review : Full Metal Alchemist
Skullkid755
G-4rce Anime Reviews: Boku no Hero Academia
Mcgillacuddy
Online Otaku Review : Sword Art Online Aincrad Arc
Skullkid755
The Official MSBS Anime Review: Parasyte -the maxim-
ModernSpongeBobSucks
The Official MSBS Anime Review: Fate/Zero
ModernSpongeBobSucks
The Official MSBS Anime Review: Fate/stay night: Unlimited Blade Works (2014-2015 T.V. series)
ModernSpongeBobSucks
The Official MSBS Anime Review: Blue Exorcist
ModernSpongeBobSucks
The Official MSBS Anime Review: Gurren Lagann
ModernSpongeBobSucks
The Official MSBS Anime Review: Kill la Kill
ModernSpongeBobSucks
The Official MSBS Anime Review: God Eater
ModernSpongeBobSucks
G-4rce Anime Reviews: Bakemonogatari
Mcgillacuddy
G-4rce Year-End Review Marathon: Akira
Mcgillacuddy
The Official MSBS Anime Review: Toradora!
ModernSpongeBobSucks
G-4rce Anime Reviews: Kizumonogatari
Mcgillacuddy
Error Reporting
See a factual error in these listings? Report it
here
.