Greatest Anime of All Time
olrak15
The Contenders: Page 13
241
The Pet Girl of Sakurasou
It is the super best high school drama I have ever seen + read
One of the best anime I ever watched and they have to make season 2
This Anime is amazing it DESERVES MORE at least MAKE IT TO 20
This anime deserve at least top 20
V 4 Comments
242
Squid Girl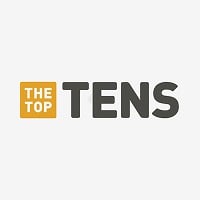 Ika Musume is the main character from 'Shinryaku! Ika Musume' an anime about a Squid Girl that wants to punish humanity for polluting the oceans.
343? It's awesome! Even though she's a small girl, squid girl constantly shows scenes of thug life!
Why is this all the way back here? Help bring this up the list!
It is fun to watch
I love this want seaon 3
V 3 Comments
243
History's Strongest Disciple Kenichi
This series is funny and great character development. Not to mention that this anime has a ton of martial arts permeating through every episode of it. It is definitely a must see anime.
This anime is a really good martial arts anime and is perfect for those people that have a sense of humor perfect for those who like weak people beating up the strong in anime as well as having really unusual characters being introduced
I watched this recently and It reminds me of reborn, little short but it has a really good plot and each character has an important roll to play throughout the whole series.
V 4 Comments
244
Gakuen Alice
Most people don't understand that this is the best because they haven't read the manga for it. READ THE MANGA PEOPLE. You will understand then why all of us Gakuen Alice fans are saying this is the best anime we have seen/ mange we have read. The manga brings out the relationship of Natsume and Mikan, you must read it. The manga is better than the anime. If there was a second season you would probably see the romantic aspects, but for now you must find out why this should be #1 and read. It is cute and romantic and comedic and all around the best darn thing I've ever seen or read. - zoeybird2266
The best romantic and cutest relationship. MUST SEE! Gakuen Alice made me think about so many times so that proves to me that it is the best anime that you can never get rid of. It will just make you want to watch animes similar to it!
I love this anime and the manga (MUST READ)
I don't understand why it's in the back, it should be on top ten because it is on my list. So my advice start reading the manga. Its an adorable story you will never forget but seriously READ THE MANGA PEOPLE. Natsume and Mikan have a beautiful, cute and undoubtful relationship. It is better than some crap you see in the front anyway so ENJOY.
My first anime ever...i think it deserves top 10 position,its story has depth and intensity that a anime lover wants and an awesome humor that people can die for...i love it so much...
READ THE MANGA,if you are not satisfied with anime...
if unable to find where-to-read then check out MANGAFOX...it will help you
it helped me greately to continue my favorite manga
V 5 Comments
245
To Love Ru: Darkness
Awesome :D pLEASE watch this ANIME
Boobs, butt, harem.. what more can I say?
V 1 Comment
246
Princess Tutu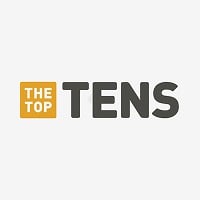 Princess Tutu is a Japanese magical girl anime series created by Ikuko Itoh in 2002 for animation studio Hal Film Maker. Inspired by ballet and fairy tales, particularly The Ugly Duckling and Swan Lake, the story follows a duck who is transformed into the mythical ballerina Princess Tutu in order to ...read more.
This anime is so underrated. If you tell someone to watch Princess Tutu, they'd be like "that name sounds so girlish. I am not interested in watching it." I have met a few people who did not watch this anime because of it's name. People should learn not to judge anime like that. And this is definitely not a kid's show and it's not girlish either. I hardly think that this anime is appropriate for a person who is below the age of 12. It's even rated 13+ on some sites. For me, it was a great anime! Don't let that name fool you! It's get darker and darker after the first few episodes. - ToukaKirishima
This should really be a lot higher... It has nice character development, plot, and music choices. Plus a unique concept and a good length.
What is this anime doing at the bottom while highschool DxD has a higher rank that this? This should be on the top.
So painfully low on this list. T-T It gets dark so don't be fooled by the funny name.
247
School Rumble
Funniest show I've ever seen in my life. It's so random and ridiculously over the top! Perfect school comedy. There's romance comedy some action and even a bit of drama. Two seasons of sheer epic ness.
One of the best romantic comedy anime ever. Rivals Clannad in terms of sadness and in my opinion it's much funnier, crazier, and has better characters
The. Best. Anime. Ever. I'm dead serious. Where the hell is this? Why is this not on the list. This is my all time favorite anime. It has everything you could ask for. A good protagonist, lots of humor, and beautiful girls! Tenma is so hot, like no joke. I wanna see this as number one.
Love this show! Haring should've hooked up with yakimo!
V 5 Comments
248
Nabari No Ou
This anime is one of the best for sure a hidden gem anybody that likes anime should watch this not surprised its rank 255 for the people that have watched this anime knows its rank at least top 50 unless your strictly a comedy fan
The best anime you will ever see funny and sad at times at the end you will fall in love with this anime and you will cry
I really enjoyed this anime! It's full of action and drama
This is an amazing manga and anime! Perfect for action and drama!
249
Black Cat
My adolescence will not be complete without this anime well I was in elementary when I first saw this and watched it again like 2 times. But I just don't like the cliffhanger ending which pisses me off. Overall great action, fantasy anime with an awesome storyline and also one of the most awesome, badass protagonist, train.
Guys I know that this show sounds stupid but I loved watching all 23 subbed episodes (24 dubbed) and I recommend this for people who want a good storyline anime
Black Cat Rocks! Meow! If you like Cowboy Bebop and the characters in it, then you'll love these guys. They are very similar in nature. There is even one that looks like VT from BeBop. For cat lovers this is the one. Well there is also Cat Planet Cuties and the cats of Sailor Moon. Train is adorably cute, especially when dressed as a girl. Purrfection with awesome music too boot. Paws Up!
Number 235? The people on here must be high
V 2 Comments
250
Trinity Blood
It is very good anime, exciting, if you want to watch some vampire anime better start watching this.
Wish for a second season, it has a lot of potential
The soundtrack,characters,and history arc are well developed,a shame that the final chapter ends on a cliffhanger,and we never see the end that the author would to show us..
Many people believe this is a Tri Gun's clone.
Nop.
251 Genesis of Aquarion
255
Noragami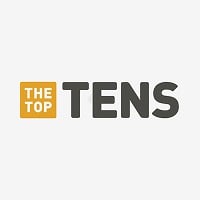 I love Noeagami! I watched all of the episodes within like three days. Then again there are only twelve episodes, but still people! Definitely worth your time and patience! You will fall in love with the characters and I highly doubt just the anime will fulfill your needs, so it's manga time! I'm currently reading the manga and checking everyday to see if new installments have come in because it is just perfection! It actually is very high on the manga list on this website. Noragami is on Netflix and I believe it's on adult swim. You can also watch a few episodes on YouTube maybe. I know there's the first episode, but I'm not sure if there are any others. I cannot tell you how good this anime is. The music is really catchy too. I even downloaded the theme song on iTunes! You should really consider Noragami next time you are bored or looking for a new show.
Noragami is a new, but AMAZING anime, and I personally cannot stress how much you need to watch this anime. I'm reading the manga, as well, and it's safe to say it's one of my favorites! Noragami is a mix of supernatural, action, adventure, and even a little romance. Noragami is about a girl named Hiyori who gets hit by a bus while trying to save a boy, who she finds out is really a not-so-popular God. This anime is by far one you can't miss out and I've already watched the series several times! Please, please, please! This deserves to be up higher!
It may seem weird, but it shocks me that this anime isn't very popular. Sure, they don't have a dub for it and there's only 12 episodes, but it's still an anime I'd suggest to anyone. It's personally on of the most interesting and intriguing animes I've ever seen, and there's not many that are like it. You should definitely watch it!
How isn't this way farther up?! This anime is amazing! - emeraldfennekin
V 36 Comments
256
No Game No Life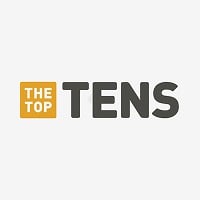 Great anime! I love the colours and design of this as well as the moving plot and all the great strategies the characters come up with. I wish it could longer, it's only 12 episodes long and it's barely even finished.
I know this is still ongoing but 160?! Are you kidding? This is a fantastic anime! This should really be at least at 50 not at 160!
No Game, No life is a really good anime, I started watching this recently and it is pretty new. Shiro is so cute and the plot is great!
I think the season 2 is delayed cause some idiot accused the artist of tracing.
V 17 Comments
257
JoJo's Bizarre Adventure: Stardust Crusaders
The sequel to the original Jojo's Bizarre Adventure but much better. Not saying the original was bad but Stardust Crusaders is amazing. - SelfDestruct
Nice anime! One of the best adventure anime
Its good yare yare daze
Para machos noma no como sus cojudeces
258
Green Green
At first I watched this because I was bored but then It really grabbed my attention and I'm just dissapointed that it's not longer because 13 episodes clearly doesn't describe how awesome this anime is
This anime was great.
This was the first anime that I watched I really loved it!
259
Hyouka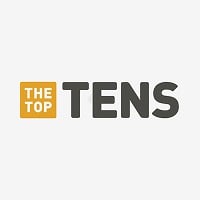 One of the Best Mystery anime.
Good story and brings you to think of every detail in every episode.
Try to blink once and you'll die.
That's Hyouka's rule.
This is MY best anime!
The story of season 1 is incomplte there will be season 2
260
Bobobo-bo Bo-bobo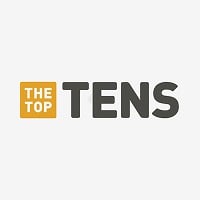 I don't think this anime could match with the animes from the 60's and the 70's, but one of the best in the 2000's. What make this anime amazing is that the laughs doesn't make sense at all. It is hard to make people entertained if there is no reason to get entertained.
I promise u will laugh at some thing in the show its hilarious
Searched all through this list just to find this show so funny.
best
V 3 Comments
PSearch List
Recommended Lists
Related Lists

Strongest Anime Characters of All Time
Top 10 Best Manga/Anime Girls of All Time

Hottest Female Anime Characters of All Time
Top Ten Best Shoujo Anime of All Time
List Stats
115,000 votes
929 listings
9 years, 153 days old

Top Remixes (694)

1. Attack on Titan
2. Re:ZERO
3. Hunter x Hunter
Random_Guy1

1. Fate/Stay Night
2. Fate/Zero
3. Tengen Toppa Gurren Lagann
ModernSpongeBobSucks

1. Death Note
2. Steins;Gate
3. Dragon Ball Z
TheWiserParadox
View All 694
Posts
Angel Beats!: Random anime review
visitor
The Official MSBS Anime Review: Sword Art Online
ModernSpongeBobSucks
The Official MSBS Anime Review: Soul Eater
ModernSpongeBobSucks
Online Otaku Review : Full Metal Alchemist
Skullkid755
G-4rce Anime Reviews: Boku no Hero Academia
Mcgillacuddy
Online Otaku Review : Sword Art Online Aincrad Arc
Skullkid755
The Official MSBS Anime Review: Parasyte -the maxim-
ModernSpongeBobSucks
The Official MSBS Anime Review: Fate/Zero
ModernSpongeBobSucks
The Official MSBS Anime Review: Fate/stay night: Unlimited Blade Works (2014-2015 T.V. series)
ModernSpongeBobSucks
The Official MSBS Anime Review: Blue Exorcist
ModernSpongeBobSucks
The Official MSBS Anime Review: Gurren Lagann
ModernSpongeBobSucks
The Official MSBS Anime Review: Kill la Kill
ModernSpongeBobSucks
The Official MSBS Anime Review: God Eater
ModernSpongeBobSucks
G-4rce Anime Reviews: Bakemonogatari
Mcgillacuddy
G-4rce Year-End Review Marathon: Akira
Mcgillacuddy
The Official MSBS Anime Review: Toradora!
ModernSpongeBobSucks
G-4rce Anime Reviews: Kizumonogatari
Mcgillacuddy
Error Reporting
See a factual error in these listings? Report it
here
.