Greatest Anime of All Time
olrak15
The Contenders: Page 14
261
Itazura kiss
It really is the funniest anime that I have ever seen trust me I have watched over 40 animes so you really do have to trust me and even now whenever I remember it I just blast laughing I love the idea of its real life romance and comedy :) it should be in the top 5 after clannad which desserves to be the top I cried buckets of tears really and I got really depresses still looking for my true love..
Best romance comedy ever! I can guarantee that it'll send you laughing in your seat at least five times per episode.
262
Code Lyoko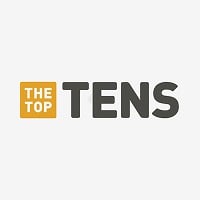 Code Lyoko is a French animated television series created by Thomas Romain and Tania Palumbo and produced by Moonscoop.
This is indeed labeled as a anime by all but the most literal people. its considered to be French anime, being one of the first shows not being from Japan to be considered as such. it is a amazing show, the theme song gets you pumped every time, had great plot twists and a actually dangerous villain, who despite it being a show made for kids, tries to straight up kill them in could be brutal ways. it's a long show and the first 4 seasons were amazing, I don't really count season 5 since its only in French and the live action was horrible.
It is not anime, but French animation that only LOOKS like anime :(
This anime was super lame
A classic anime about a group of friends that travel into a computer to save the world from monsters known as XANA
263
Little Busters!
Extremely light and fluffy. I was having a down day and let me tell you this lifted me higher then the clouds! What a beautiful story about friendship and taking into account those why fly under the radar. Its worth a watch for sure
Probably one of the nicest anime's I have ever seen. Makes me feel so happy every time.
One of the best, particularly Refrain. I think the best thing about the anime is the cast (my favourite is Kud). It is funny, emotional, mysterious and I would call it a masterpiece. I know a lot of people argue it is rushed compared with the VN, but how they are able to get you so attached to the characters in just 39 episodes (+8 if you count Ecstacy) is something that is more impressive to me. I'd love a third season! - Luke72New
I thought it was some kind of rip off sorry guys...
V 2 Comments
264
Chibi Vampire
This show has its ups and downs but I know everyone who are just madly in love with vampires so my friend shown me this and I decide that the characters can be very funny on there side and seeing a lot of surprises.
Vampire stuff funny, but the voice is annoying at first still it was good.
THE LAST EPISODE WAS SO SO FUNNY!
V 1 Comment
265
Escaflowne
The story line is just amazing. I enjoy each episodes of it. Unlike most in animes today, where there are so many filler, fan service, beach episodes, each episode in this series is put on purpose and for solid reasons. There is depth in each of it and no dull moments. I personally rank this anime as my top 5, and for me this anime is of Code Geass's caliber.
Dude this is even better then fushigi yugi and anohana put together. I saw this one when I was in elementary this is the one of the best if not the best sci fi, fantasy, love story all time. Should at least be at top 30
This is the best movie of all times
One of my favorite anines
V 1 Comment
266
Nura: Rise of the Yokai Clan
You forgot nura the one who is part man and part yokai and he is the 3rd leader of the yokai clan...
Hey... This anime is full of comedy and action... It's the best fer me!
Why is it all the way down here man...
This is the best anime ever..it's so entertaining and a well created anime...
267
Yona Of The Dawn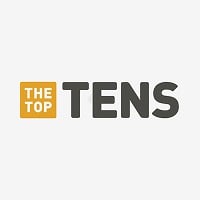 Yona of the Dawn is a Japanese manga series by Mizuho Kusanagi, serialized in Hakusensha's shōjo manga magazine Hana to Yume from August 2009. It has been collected in twenty tankōbon volumes.
It was so amazing that I wish there was more.
It is new and the best EVER!
The best!
268
Rage of Bahamut: Genesis
Nice but I want season 2 show it on animax so that I will be fun and nice to others this anime is really good but it really need season 2 plss
It's already airing under the name of Rage of Bahamut: Virgin Soul. - SelfDestruct
269
Tower of Druaga
This show was so confusing at first but once you get into it it was amazing and addictive its really worth checking out
270 Kamichama Karin
271
Gankutsuou: The Count of Monte Cristo
If this were more popular, it would probably be in the top 20. It has the best visuals of any anime ever made... Unless for some reason the unique art style doesn't agree with you (I hear it makes some people dizzy). The plot is awesome (and ripped off, obviously). The music ranges from good to incredible (Kaishou! ). While most of the women are more 1-dimensional caricatures, the male leads and Peppo are incredibly well done... Characters from other works are just so flat and uninspired compared to the likes of the Count, Franz, Andrea, and Peppo.

Now why isn't this more popular? Well, there's three obvious reasons. No moe, no fanservice (per se), and less than a quarter of the episodes contain any violence. Despite that, this is probably one of the most "adult" and one of the least suitable series for children.
Ah more people need to be exposed to artwork like this, the animation alone is intriguing and the story line is so refreshing than the typical moe or shonen, action packed shows. If you have netflix, please watch this anime
SUCH A GOOD SHOW. I CAN'T EVEN...
This is an insane anime! The plot is riveting, the characters are intense and the Count himself is just a totoal badass! The complexity of the master plan that Monte Cristo thought out rivals L's and Lelouches but alas this anime isn't as well known. I highly recommend watching it because it will not dissapoint!
272 Shigofumi
273
Mega Man
I am probably the biggest Mega Man fangirl on Earth! I seriously recommend to everyone that they play the video games and read the manga!
Mega man is werry big man. He is have to microscope ogranismus an body, blood round, and compare to small animals and micro org is Mega Man still better bigs of planets.
Ok I'm gonna confess that this was a part of my childhood but I didn't get obsessed with it or anything but still reminds me of being a young otaku who doesn't even know he is one.
V 1 Comment
274
Rainbow: Nisha Rokubō no Shichinin
Despite it's name, Rainbow is not for the faint-hearted. If you want an anime where the good guys always suceed, look elsewhere. Following the story of the "criminal seven of compound two, cell six", Rainbow tells the story of six boys as they struggle for survival in a reformatory school in post-war Japan, and what happens to them when they leave. Despite the hardships they face, their unbreakable friendship always shines through, and you will laugh, cry, and remain on the edge of your seat non-stop as they make their way through their lives, guided always by their great friend, Anchan. Highly recommended; let's give this anime the recognition it deserves!
Most underrated series of all time!
275
Freezing
Aside from the obvious character appeal, this anime has a great plot. It was one of my first 20 animes, I made the right choice to watch it.
It has one of the most sensational plots and good character design and development
Love this... How can you not.. So many boobs
V 2 Comments
276
Code: Breaker
Code breaker is so good! How can no one like it! Watch out and you'll see
277
Inazuma Eleven GO Chrono Stone
It's the Best Anime I had Ever Watch but why it's on 211 on Man! Don't Kidding at me it should be Below that 40!

I love this Anime
V 2 Comments
278
YuruYuri
0% Rating For YuruYuri? Where Are All The YuruYuri Fans? Oh... I'm The Only One? :(
V 2 Comments
279
Gun x Sword
Super super awesome! Why the hell is this on 311? You should be ashamed of yourselves this anime is part of every mecha, sci fi, fantasy loving otakus childhood.
V 2 Comments
280
Inazuma Eleven GO
It rocks with so much excitement
V 1 Comment
PSearch List
Recommended Lists
Related Lists

Strongest Anime Characters of All Time
Top 10 Best Manga/Anime Girls of All Time

Hottest Female Anime Characters of All Time
Top Ten Best Shoujo Anime of All Time
List StatsUpdated 21 Sep 2017
112,000 votes
925 listings
9 years, 123 days old

Top Remixes (690)

1. Attack on Titan
2. Re:ZERO
3. Hunter x Hunter
Random_Guy1

1. Fate/Stay Night
2. Fate/Zero
3. Tengen Toppa Gurren Lagann
ModernSpongeBobSucks

1. Death Note
2. Steins;Gate
3. Dragon Ball Z
TheWiserParadox
View All 690
Posts
Angel Beats!: Random anime review
visitor
The Official MSBS Anime Review: Sword Art Online
ModernSpongeBobSucks
The Official MSBS Anime Review: Soul Eater
ModernSpongeBobSucks
Online Otaku Review : Full Metal Alchemist
Skullkid755
G-4rce Anime Reviews: Boku no Hero Academia
Mcgillacuddy
Online Otaku Review : Sword Art Online Aincrad Arc
Skullkid755
The Official MSBS Anime Review: Parasyte -the maxim-
ModernSpongeBobSucks
The Official MSBS Anime Review: Fate/Zero
ModernSpongeBobSucks
The Official MSBS Anime Review: Fate/stay night: Unlimited Blade Works (2014-2015 T.V. series)
ModernSpongeBobSucks
The Official MSBS Anime Review: Blue Exorcist
ModernSpongeBobSucks
The Official MSBS Anime Review: Gurren Lagann
ModernSpongeBobSucks
The Official MSBS Anime Review: Kill la Kill
ModernSpongeBobSucks
The Official MSBS Anime Review: God Eater
ModernSpongeBobSucks
G-4rce Anime Reviews: Bakemonogatari
Mcgillacuddy
G-4rce Year-End Review Marathon: Akira
Mcgillacuddy
The Official MSBS Anime Review: Toradora!
ModernSpongeBobSucks
G-4rce Anime Reviews: Kizumonogatari
Mcgillacuddy
Error Reporting
See a factual error in these listings? Report it
here
.