Greatest Anime of All Time
olrak15
The Contenders: Page 15
281
Code Geass: Lelouch of the Rebellion R1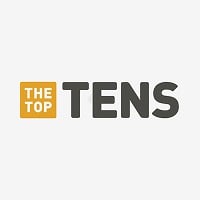 I bet that if you're a girl, you WILL fall in love with Lelouch. It's a great anime. - Animefan12
Better then season 1 of code geass with a brilliant but head banging ending.
This... Anime... must... Be... At... The... Top...
This is the best anime of all time! (besides Death Note)
Lelouch is really good looking as well...
PUT THIS ANIME AT THE TOP!
Definitely deserves top place, especially if you consider that this was made in the 2000s-Not many people can make such an anime in those times.
V 1 Comment
282 Kaleido Star
283
Pico to Chico
Pico without the CoCo doing Chico on a old lady.
V 1 Comment
284
Pokemon Indigo League
My childhood was spent watching this show and it was one of my favorite still is great
It is not only a kids show but also an adults show too!
V 1 Comment
285
Sugar Sugar Rune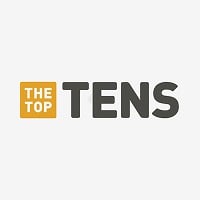 286 Amagami SS
287
Inazuma Eleven GO Galaxy
A group of kids team up to save the world in a romantic action adventure in space while playing football. don't waste your time... watch now or the aliens will challange you to a football match.
288 Nausicaä of the Valley of the Wind
289
Nobody's Boy: Remi
Ok I know that you guys know that this is part of everybody's child hood come on its like if u guys haven't watched it yet you'll definitely cry likes little 5 year olds. please. Try this one. Also vote for it
290
Blood
Very violent and adds something new to anime! Not the best, but still a masterpiece!
Awesome! An old show which doesn't lose out in popularity even today!
Blood the last vampire movie top anime 16
Super classic vampire anime really badass
V 2 Comments
291
Nichijou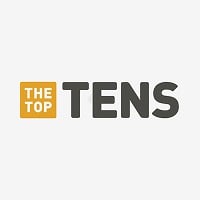 One Of The Funniest Shows Of All Time. This Might Just Be My Number 1 Comedy Anime Of ALL TIME!
Why is this SO low? This has got to be the cutest and funniest anime ever!
It's the best anime ever ok
HILARIOUS ANIME
V 4 Comments
292
Toriko
What IT'S really NICE ANIME... Not very hard core but very nice, it makes you hungry every time you watch an episode... Thrust me guys you will love it...
So much interesting how much toriko will get stronger.. So good you crave what those guys are eating..
Food, food and more food. One the most awesome anime I have ever seen and it makes me hungry all the time.
It get's me to keep watching. And not many animes get do that.
V 3 Comments
293
Ergo Proxy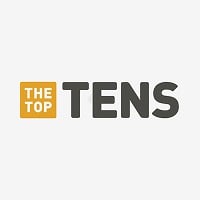 Ergo Proxy is a science fiction suspense anime television series, produced by Manglobe, directed by Shukō Murase and written by Dai Satō.
Probably my favorite of all time. Dark, philosophical, mysterious, post-apocalyptic, strange/interesting characters, good mix of eerie ambiance, fights, destruction, character development, and a dash of humor here and there. Has 2 bizarre episodes that I wish they'd left out... Has a confusing ending, but makes sense after pondering it for another day or two. - dataless
Well this one isn't a shonen like most of the others on the list. It takes things slow but has a great atmosphere and storyline. All the characters are great.
And the ending. THE ENDING will surely blow you away!
A must watch.
Ergo Proxy. Episodes: 23
Really powerful atmosphere. Post-apocalyptic.
Deeply psychologic with original characters.
SAD (you don't laugh even one time) but it have to be like that for the plot. Very complicated, but understandable.
A little confused, sometimes, but it entertain you from the start to the end of the series.
Story? Surprise. If you like complicated Sci-fi/post apocalypse, this is what you're searching of.
See some IMAGE. They talk for themself.
Why is in that position? I think because is hard to find. (i had to see that in 3 different languages and not every time subtitled for finish it -_-)
Thanks for read.
Cogito Ergo Proxy
294
Monster Rancher
So extremely underrated show, it is nice anime and games are cool too!
295
Ore no Imouto ga Konnani Kawaii Wake ga Nai
Oreimo is one of the best anime series for me because I can relate myself to the main character (Kirino Kousaka) for being an Otaku and my dad is against it... I highly Recomend this anime to all of you
V 1 Comment
296
Girls Bravo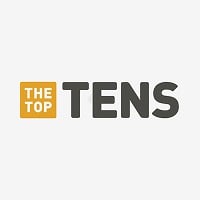 V 2 Comments
297
City Hunter
Ryo Saeba is probably the perfect honest representation of a man dealing with women. Serious and kick-ass when he has to be and a total laugh out loud most of the time. I agree that the anime itself was not great, but damn the manga is my favourite by far... And I love Naruto, fairy tale and one piece + other popular ones on this list but daamn, this manga is special, give it a try if you wanna laugh and see some pure awesomeness.
Best anime ever it is very funny I love it I love it I love it so much
To be honest, I only watched the drama version of it but I can say that its plot is definitely interesting.
298
Moribito Gaurdian of the Spirit
This is very good anime! Fantasy and Reality with slight romance at the side! I would consider this anime among the top 20 list. Too under-rated.
Definitely an underrated anime. I heard of it randomly and decided to watch it since I like bo staves... It turned out being a great anime.
Just an excellent story. Worth every minute, you can't stop watching.
299
Jigoku Shojo: Girl from Hell
Very dark, consuming story. I love the pure hatred in this! Very disturbing at times, but overall, a fantastic anime with a wonderful storyline.
I really like this one if you like dead and a story go watch it!
And if you don't like dead of revenge things don't watch it ooh one thing in a episode is it very sad with little doggies look out if you like animals I cried on that part
Yes - emeraldfennekin
300
Honey & Clover
With comedy on one side and romantic feelings on other. This anime is extremely meaningful and seems so real.
V 1 Comment
PSearch List
Recommended Lists
Related Lists

Strongest Anime Characters of All Time
Top 10 Best Manga/Anime Girls of All Time

Hottest Female Anime Characters of All Time
Top Ten Best Shoujo Anime of All Time
List Stats
117,000 votes
931 listings
9 years, 184 days old

Top Remixes (695)

1. Fate/Stay Night
2. Fate/Zero
3. Tengen Toppa Gurren Lagann
ModernSpongeBobSucks

1. Death Note
2. Steins;Gate
3. Dragon Ball Z
TheWiserParadox

1. Wolf's Rain
2. Soul Eater
3. Cowboy Bebop
RoseRedFlower
View All 695
Posts
Angel Beats!: Random anime review
visitor
The Official MSBS Anime Review: Sword Art Online
ModernSpongeBobSucks
The Official MSBS Anime Review: Soul Eater
ModernSpongeBobSucks
Online Otaku Review : Full Metal Alchemist
Skullkid755
G-4rce Anime Reviews: Boku no Hero Academia
Mcgillacuddy
Online Otaku Review : Sword Art Online Aincrad Arc
Skullkid755
The Official MSBS Anime Review: Parasyte -the maxim-
ModernSpongeBobSucks
The Official MSBS Anime Review: Fate/Zero
ModernSpongeBobSucks
The Official MSBS Anime Review: Fate/stay night: Unlimited Blade Works (2014-2015 T.V. series)
ModernSpongeBobSucks
The Official MSBS Anime Review: Blue Exorcist
ModernSpongeBobSucks
The Official MSBS Anime Review: Gurren Lagann
ModernSpongeBobSucks
The Official MSBS Anime Review: Kill la Kill
ModernSpongeBobSucks
The Official MSBS Anime Review: God Eater
ModernSpongeBobSucks
G-4rce Anime Reviews: Bakemonogatari
Mcgillacuddy
G-4rce Year-End Review Marathon: Akira
Mcgillacuddy
The Official MSBS Anime Review: Toradora!
ModernSpongeBobSucks
G-4rce Anime Reviews: Kizumonogatari
Mcgillacuddy
Error Reporting
See a factual error in these listings? Report it
here
.