Greatest Anime of All Time
olrak15
The Contenders: Page 16
301
Nobody's Boy: Remi
Ok I know that you guys know that this is part of everybody's child hood come on its like if u guys haven't watched it yet you'll definitely cry likes little 5 year olds. please. Try this one. Also vote for it
302
Is It Wrong to Try to Pick Up Girls in a Dungeon?
This anime is also known as "Danmachi", but why is Danmachi ranked in the 700s if it is exactly the same thing?
This anime is amazing. I would highly recommend it to fans of action and adventure.
Oh god! This desperately needs a season 2!
Not the best anime but still! It grasped my heart! And the ending was phenomenal! It is a must see for any otaku
V 6 Comments
303
AKB0048
This is the anime bands that call akb48
304
Pokemon Indigo League
My childhood was spent watching this show and it was one of my favorite still is great
It is not only a kids show but also an adults show too!
V 1 Comment
305 Shigofumi
306
Kimi Ni Todoke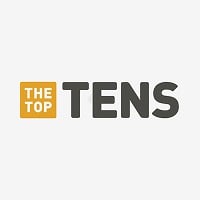 Kimi ni todoke is the BEST ANIME EVER! The plot is really sweet, the drawings are beautiful, the songs are cool, the actors are a perfect fit for the characters, especially the fact that Sawako always tries her hardest at everything.
Great anime! I loved its characters and how they approached the whole story. Different to any other animes or movies I have seen.
My 5th anime to watch ever, I love it, it is a must see!
Awesome Anime
V 6 Comments
307
The Familiar of Zero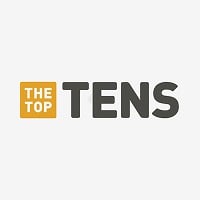 Been years since I've seen this anime but it's left enough of an impression on me to never forget it. Very funny, cutesy-type anime with quite a bit of risqué behavior. Don't let the animation fool you, this anime has plot along with the cuteness and runs on for multiple seasons. Definitely worth the watch.
It is one of the best anime I have ever seen
It is a Cute and Inspiring Anime Of a great anime couples Louise and Saito
This is good loved the anime hope for sequel
V 1 Comment
308
Full Metal Panic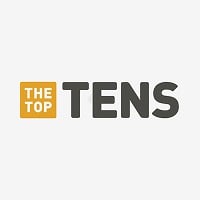 Definitely one of the most underrated animes out there. The whole series is a great watch for anyone between the ages of 12-25. Romance, Comedy, Action, Adventure, Love triangles between the main character, Loyalty, Robots, Mystery and grade A villains.

The characters are unique and fresh for a change. The only thing I wish was my High School Life to be like that. Ether Sub or Dub although I have to admit out of all the animes. This one is better Dub because the voices fit the characters perfectly and there might be some voices you recognize.
This Series definitely is a top 10 anime. It shows that people from a different culture or back ground can work together and save the world. Even if they don't know what they are doing in the process. I recommend watching this anime series. (Also Check out Berserk probably a top 5 anime in every die hard anime fans list )
V 1 Comment
309
Hyouka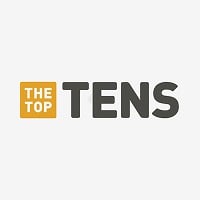 One of the Best Mystery anime.
Good story and brings you to think of every detail in every episode.
Try to blink once and you'll die.
That's Hyouka's rule.
This is MY best anime!
The story of season 1 is incomplte there will be season 2
310
Charlotte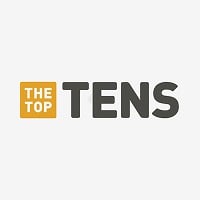 267? How? This anime was a masterpiece. It's story was absolutely amazing, and it brought tears to my eyes. The characters had amazing development and you get connected and learn to love them. The twist was absolutely amazing and it was unexpected. It also had amazing animation, and a touch of romance. Each episode made you want to watch the next. A truly great anime, as expected from the author of Angel Beats.
The story was fantastic, you slowly grew to care for each of the characters with every episode. There was plot twists everywhere, but that just made it even better. Key never disappoints.
This animation is one of the best I have ever seen with a great story line and an amazing twist that grabs your attention in an instant.
One of my favourite anime that I have ever watched... so GOOD
V 10 Comments
311
Detective Conan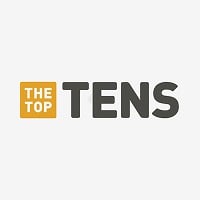 Love the cases and especially the subtle relationship between Conan and Ran, of course, how can we forget Mouri San without whom a case cannot be solved, but I think we all know the truth.
It is very logical. It has a lot of twist on the story. And it will enhance your thinking skills.
One of THE BEST when it comes to mystery and thrill
the best
V 11 Comments
312
Prison School
A pretty good echhi anime, the anime has a good plot and tons of funny scenes, this has to be the second funniest anime after gintama. I came for the "plot" and stayed for the plot.
The prison guard bimbo with the giant honkers...meeeoooww!
Funniest you'll ever watch lmao
313
Blood
Very violent and adds something new to anime! Not the best, but still a masterpiece!
Awesome! An old show which doesn't lose out in popularity even today!
Blood the last vampire movie top anime 16
Super classic vampire anime really badass
V 2 Comments
314
Moribito Gaurdian of the Spirit
This is very good anime! Fantasy and Reality with slight romance at the side! I would consider this anime among the top 20 list. Too under-rated.
Definitely an underrated anime. I heard of it randomly and decided to watch it since I like bo staves... It turned out being a great anime.
Just an excellent story. Worth every minute, you can't stop watching.
315
The Powerpuff Girls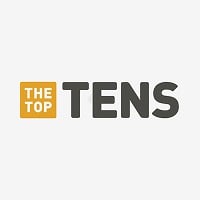 The Powerpuff Girls is an American animated television series created by animator Craig McCracken for Cartoon Network. The main characters of this show are Blossom, Bubbles, and Buttercup. The show is about the Professor Utonium creating three little superhero girls that save the day from villains. ...read more.
This anime is underrated and very good. This is too funny, and interesting. This is why I prefer underrated animes over overrated animes. Too bad it's not very popular, this is way better than the overrated animes like Naruto. I also like a few underrated animes, but this is my personal favorite.
You mean Powerpuff Girls Z. Why do many people hate? Because it is different from the original? I love the original and it will always be the best version, but I like the anime version as well. Just because it is different doesn't mean it's bad, and this is coming from someone who grew up with the original. I like the art, the storyline, and it can be sad or funny sometimes. This show is not bad. Bad shows are like the Problem Solverz and Sanjay and craig- AnimeDrawer85
I like this anime, this is way differently from other animes, this needs to be higher, so keep voting
I think you meant Powerpuff Girls Z
V 4 Comments
316
Girls Bravo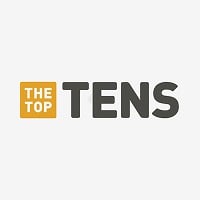 V 2 Comments
317
Nichijou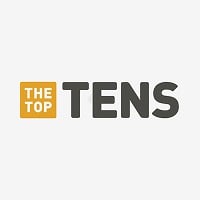 One Of The Funniest Shows Of All Time. This Might Just Be My Number 1 Comedy Anime Of ALL TIME!
Why is this SO low? This has got to be the cutest and funniest anime ever!
It's the best anime ever ok
HILARIOUS ANIME
V 4 Comments
318
Transformers: Victory
This isn't even anime idiots
Is this even anime
THIS NOT AN ANIME U IDIOTS
WHY WHY WHY WHY WHY WHY WHY WHY YOU DO THIS TO ME IT'S NOOTT ANIMEE!
319
Jigoku Shojo: Girl from Hell
Very dark, consuming story. I love the pure hatred in this! Very disturbing at times, but overall, a fantastic anime with a wonderful storyline.
I really like this one if you like dead and a story go watch it!
And if you don't like dead of revenge things don't watch it ooh one thing in a episode is it very sad with little doggies look out if you like animals I cried on that part
Yes - emeraldfennekin
320
Toriko
What IT'S really NICE ANIME... Not very hard core but very nice, it makes you hungry every time you watch an episode... Thrust me guys you will love it...
So much interesting how much toriko will get stronger.. So good you crave what those guys are eating..
Food, food and more food. One the most awesome anime I have ever seen and it makes me hungry all the time.
It get's me to keep watching. And not many animes get do that.
V 3 Comments
PSearch List
Recommended Lists
Related Lists

Strongest Anime Characters of All Time
Top 10 Best Manga/Anime Girls of All Time

Hottest Female Anime Characters of All Time
Top Ten Best Shoujo Anime of All Time
List StatsUpdated 21 Jul 2017
106,000 votes
916 listings
9 years, 61 days old

Top Remixes (683)

1. Attack on Titan
2. Re:ZERO
3. Hunter x Hunter
Random_Guy1

1. Fate/Stay Night
2. Fate/Zero
3. Tengen Toppa Gurren Lagann
ModernSpongeBobSucks

1. Death Note
2. Steins;Gate
3. Dragon Ball Z
TheWiserParadox
View All 683
Posts
Angel Beats!: Random anime review
visitor
The Official MSBS Anime Review: Sword Art Online
ModernSpongeBobSucks
The Official MSBS Anime Review: Soul Eater
ModernSpongeBobSucks
Online Otaku Review : Full Metal Alchemist
Skullkid755
G-4rce Anime Reviews: Boku no Hero Academia
Mcgillacuddy
Online Otaku Review : Sword Art Online Aincrad Arc
Skullkid755
The Official MSBS Anime Review: Parasyte -the maxim-
ModernSpongeBobSucks
The Official MSBS Anime Review: Fate/Zero
ModernSpongeBobSucks
The Official MSBS Anime Review: Fate/stay night: Unlimited Blade Works (2014-2015 T.V. series)
ModernSpongeBobSucks
The Official MSBS Anime Review: Blue Exorcist
ModernSpongeBobSucks
The Official MSBS Anime Review: Gurren Lagann
ModernSpongeBobSucks
The Official MSBS Anime Review: Kill la Kill
ModernSpongeBobSucks
The Official MSBS Anime Review: God Eater
ModernSpongeBobSucks
G-4rce Anime Reviews: Bakemonogatari
Mcgillacuddy
G-4rce Year-End Review Marathon: Akira
Mcgillacuddy
The Official MSBS Anime Review: Toradora!
ModernSpongeBobSucks
Error Reporting
See a factual error in these listings? Report it
here
.