Greatest Anime of All Time
olrak15
The Contenders: Page 17
321
Parasyte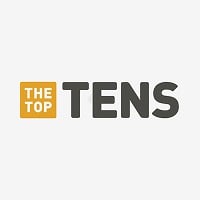 I've heard that this anime series's manga has come from a LONG time ago! I've also heard it's really good so it should be at least in the top 50 - FilipinoNyan2004
Why is this so far down?! - emeraldfennekin
322
Peach Girl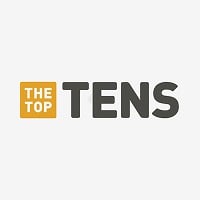 This anime is very dramatic, and it begins to repeat itself by the end, but I liked the ending. I really liked Sae honestly, after she deserved a bit of sympathy.
You people are so stupid to leave Peach Girl at 351. This anime is AWESOME! It may be cheesy and repetitive at some points, but overall, it's remarkably enjoyable and very suspenseful. It's obvious that Sae can be a bitch and Kairi tries too hard, but it's still very good. This is one of my favorite animes EVER! I hope it will be voted to a higher ranking soon. It keeps you glued from the very first episode! This is a MUST WATCH for the people who don't watch it.
323
Detective School Q
Good Detective Story. You, as an audience, will see if you are really capable of being a detective. All evidences is given in every case. You just have to solve the case by yourself, too, and I always say, "Why didn't I think of that? "
I recommend to read the manga, it's more epic, I mean the anime is great too but it missing a lot of part
This anime should be top 100 or so, best anime I ever seen
It is so super cool and exciting
V 1 Comment
324
MM!
I like this anime and it is very interesting. This needs to be higher
325
Spiral: The Bonds of Reasoning
This is the best detective anime, this should be in the top 100
326
Inuyasha: Kanketsu-hen
It has to be the funniest, adventurous, MOST GREATEST ANIME IN EXISTENCE
V 2 Comments
327
K Project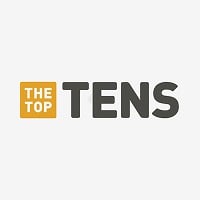 My favorite anime in the world the red king and the blue king should date
THIS ANIME DESERVED TO BE IN TOP TEN! It's SO AMAZING! MOST OF THE MALE CHARACTERS ARE HOT AND I FELL IN LOVE WITH LOTS OF THEM. THIS ANIME DESERVES TO BE MORE POPULAR
328
Hitman Reborn
This is good. If you have already time read and/ or watch it.
330
Princess Jellyfish
I always keep coming back to this anime. I like how everyones got a weird and unique personality and aren't perfectly skinny or beautiful.
It's haliours! A guy dressed as a girl! ( like my brothe! @!
331
Dragon Quest: Dai No Daibouken
This anime is really good it take you in a adventure of great imagination it it has everything magic monsters pretty woman sworde's demens... so please go watch this magnificent animation serie
332 Master of Martial Hearts: Platonic Heart
333 Akikan
334
Musashi Gundoh
One of the best anime I prefer
335 Shinkyoku Sokai Polyphonica
336 Galaxy Express 999
337
Heroman
This anime is good to who likes anime and want to get in deeper
This anime is for people who want to get more into anime
338 Kiseijuu
339
Corpse Party
In my opinion, Corpse Party is a good anime, it has a good story, can be very mysterious at times, and can be very confusing, especially at the very end. If your looking for a good horror anime, I would recommend this, but if you don't like guts and torture, I don't really think you should watch it then, because it has a LOT of gore. In my personal anime list, it is my 2nd favorite anime.
340
Charlotte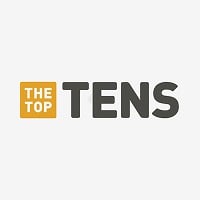 267? How? This anime was a masterpiece. It's story was absolutely amazing, and it brought tears to my eyes. The characters had amazing development and you get connected and learn to love them. The twist was absolutely amazing and it was unexpected. It also had amazing animation, and a touch of romance. Each episode made you want to watch the next. A truly great anime, as expected from the author of Angel Beats.
The story was fantastic, you slowly grew to care for each of the characters with every episode. There was plot twists everywhere, but that just made it even better. Key never disappoints.
This animation is one of the best I have ever seen with a great story line and an amazing twist that grabs your attention in an instant.
Dude why is this so low
this is like the perfect anime
V 11 Comments
PSearch List
Recommended Lists
Related Lists

Strongest Anime Characters of All Time
Top 10 Best Manga/Anime Girls of All Time

Hottest Female Anime Characters of All Time
Top Ten Best Shoujo Anime of All Time
List StatsUpdated 23 Aug 2017
109,000 votes
924 listings
9 years, 94 days old

Top Remixes (688)

1. Attack on Titan
2. Re:ZERO
3. Hunter x Hunter
Random_Guy1

1. Fate/Stay Night
2. Fate/Zero
3. Tengen Toppa Gurren Lagann
ModernSpongeBobSucks

1. Death Note
2. Steins;Gate
3. Dragon Ball Z
TheWiserParadox
View All 688
Posts
Angel Beats!: Random anime review
visitor
The Official MSBS Anime Review: Sword Art Online
ModernSpongeBobSucks
The Official MSBS Anime Review: Soul Eater
ModernSpongeBobSucks
Online Otaku Review : Full Metal Alchemist
Skullkid755
G-4rce Anime Reviews: Boku no Hero Academia
Mcgillacuddy
Online Otaku Review : Sword Art Online Aincrad Arc
Skullkid755
The Official MSBS Anime Review: Parasyte -the maxim-
ModernSpongeBobSucks
The Official MSBS Anime Review: Fate/Zero
ModernSpongeBobSucks
The Official MSBS Anime Review: Fate/stay night: Unlimited Blade Works (2014-2015 T.V. series)
ModernSpongeBobSucks
The Official MSBS Anime Review: Blue Exorcist
ModernSpongeBobSucks
The Official MSBS Anime Review: Gurren Lagann
ModernSpongeBobSucks
The Official MSBS Anime Review: Kill la Kill
ModernSpongeBobSucks
The Official MSBS Anime Review: God Eater
ModernSpongeBobSucks
G-4rce Anime Reviews: Bakemonogatari
Mcgillacuddy
G-4rce Year-End Review Marathon: Akira
Mcgillacuddy
The Official MSBS Anime Review: Toradora!
ModernSpongeBobSucks
G-4rce Anime Reviews: Kizumonogatari
Mcgillacuddy
Error Reporting
See a factual error in these listings? Report it
here
.