Greatest Anime of All Time
olrak15
The Contenders: Page 21
401
Devil May Cry
There actually is an anime for this, for all the naysayers, IT'S INCREDIBLE
I have played the game. I have also watched the anime. The anime is good.
Cool I want to de him fear less and cool
Dante is so badass
V 2 Comments
402
The Fruit of Grisaia
I was iffy about this show because it seemed more cute to me but it kept me hooked the entire time and the story line keeps you on your toes
V 2 Comments
403
Shinmai Maou no Testament
Probably the only and best action anime I watched with romance with yet lacking of development but barely at the limit of the love meter
V 4 Comments
404
Digimon Adventure
Nostalgic.. The first ever anime to give me massive feels, right in the childhood
V 1 Comment
405
Death Parade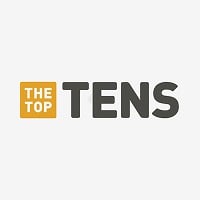 Death Parade is a 2015 Japanese anime television series created, written, and directed by Yuzuru Tachikawa and produced by Madhouse.
Why is this anime in such a low spot? It is basically one of the most interesting and deep animes I've ever watched. Everything about this anime is perfect - the characters, the plot, the animation, the soundtrack, the theme song. This show have taken my otaku experience to a different level.
Best anime out there.
Masterpiece - TopiTaupe
Amazing - emeraldfennekin
407
Blood Blockade Battlefront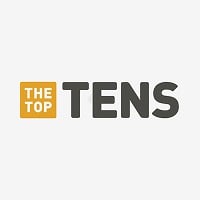 An anime with amazing plot and great soundtrack.
It' one of the best animes I've ever seen
V 2 Comments
408
Hyperdimension Neptunia
The series is a nice combination of references, forth wall breaks with cleavage and jokes to go around!

If your gonna watch this I reccomend the games as they're really fun I reccomend the rebirth versions!
409
Yo-Kai Watch
I actually like it.
I hate Yo-Kai Watch. It is nothing compared to Pokemon - rochelle56564
288!? COME ON PEOPLE THIS SHOW IS AWESOME EXCEPT FOR 1 EPISODE!
Cool
V 9 Comments
410
Chivalry of a Failed Knight
I haven't watched Chivalry of A Failed Knight yet, but I think more people have seen it than The Asterisk War. Especially if you like romance in anime and can withstand the ecchi scenes and cliches, you can go for this anime series.
411
To Love-Ru
Amazing show! It's mainly recommended for older teens, but it is still one of the best shows I've seen! Based on human-like aliens from other planets, and is fantasy, ecchi, harem, romance, and comedy. This show has amazing graphics, is very comical, and very romantic and intense.
The first season sucks. The manga and the later seasons are a lot better. - drdevil
V 1 Comment
412
Arslan Senki / Heroic Legend of Arslan
It is a brilliant anime, that can compete with the very best. Fast paced with exhilarating animation, and fluid battle scenes. The way Arslan has to deal with 'Silver masked Hermes', is intriguing. Hermes drives the show forward, and inspires brash and cool energy.
What about Erased?
413
Snow White with the Red Hair
This is the best anime I have ever seen... I just can't stop thinking about it every time... This anime should goes on forever...i wish it can make its way to the top. My favorite character is shirayuki, but I love zen...
V 3 Comments
415
Ajin: Demi-Human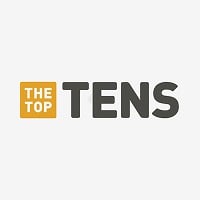 Awesome anime people hate because of the cgi - sadfag
416
Dimension W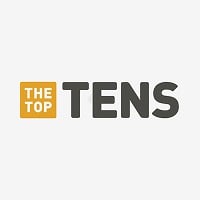 Oh come on, shoe some more gratitude... it's not a bad anime after all - SkyFlower
417
Brynhildr in the Darkness
It is made by the same creator of Elfen Lied, and it kinda follows the same story plot.
Its also kind of the same rating as elfen lied, because of the nuitidy and blood and everything
Despite being a harem, this show is actually pretty damn dark, and has a good plot for just 13 eps
418
Plastic Memories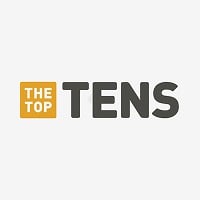 This anime will make you cry all the time if you watch this
Oh COME ON! this anime is more sadder than any other anime on the LIST!
V 1 Comment
419
Crayon Shin Chan
It made me draw on my body and hate my self. I hate Crayons!
V 3 Comments
420
Mr. Osomatsu
This is my favorite anime. It's like the Family Guy of Japan, great humor and facial expressions. It's one of those anime where you can watch the series over and over and it won't get any less funny and it won't get boring. Great characters and personalities.
This anime should be ranked higher. It is generally funny and I absolutely adore Osomatsu
HOW IS THIS NOT HIGHER?!?! Mr. Osomatsu is an AMAZING anime! I love the character Osomatsu and #IchiKara for life!
I LOVE THE MATSUNOS! I can't PICK A FAVORITE NOW AND I SHIP THEM ALL AND ALL THIS SHOW IS GENIUS AND THE FUNNIEST AND MOST ENTERTAINING ANIME OF THEM ALL! I STRONGLY URGE YOU TO WATCH IT
PSearch List
Recommended Lists
Related Lists

Strongest Anime Characters of All Time
Top 10 Best Manga/Anime Girls of All Time

Hottest Female Anime Characters of All Time
Top Ten Best Shoujo Anime of All Time
List StatsUpdated 21 Jul 2017
106,000 votes
916 listings
9 years, 61 days old

Top Remixes (683)

1. Attack on Titan
2. Re:ZERO
3. Hunter x Hunter
Random_Guy1

1. Fate/Stay Night
2. Fate/Zero
3. Tengen Toppa Gurren Lagann
ModernSpongeBobSucks

1. Death Note
2. Steins;Gate
3. Dragon Ball Z
TheWiserParadox
View All 683
Posts
Angel Beats!: Random anime review
visitor
The Official MSBS Anime Review: Sword Art Online
ModernSpongeBobSucks
The Official MSBS Anime Review: Soul Eater
ModernSpongeBobSucks
Online Otaku Review : Full Metal Alchemist
Skullkid755
G-4rce Anime Reviews: Boku no Hero Academia
Mcgillacuddy
Online Otaku Review : Sword Art Online Aincrad Arc
Skullkid755
The Official MSBS Anime Review: Parasyte -the maxim-
ModernSpongeBobSucks
The Official MSBS Anime Review: Fate/Zero
ModernSpongeBobSucks
The Official MSBS Anime Review: Fate/stay night: Unlimited Blade Works (2014-2015 T.V. series)
ModernSpongeBobSucks
The Official MSBS Anime Review: Blue Exorcist
ModernSpongeBobSucks
The Official MSBS Anime Review: Gurren Lagann
ModernSpongeBobSucks
The Official MSBS Anime Review: Kill la Kill
ModernSpongeBobSucks
The Official MSBS Anime Review: God Eater
ModernSpongeBobSucks
G-4rce Anime Reviews: Bakemonogatari
Mcgillacuddy
G-4rce Year-End Review Marathon: Akira
Mcgillacuddy
The Official MSBS Anime Review: Toradora!
ModernSpongeBobSucks
Error Reporting
See a factual error in these listings? Report it
here
.