Top Ten Most Annoying Ads On YouTube
BlueTopazIceVanilla
Some ads I cannot stand. Most of them are food ads. Remember: This list is made today, so it may be inaccurate another day.
Enjoy!
The Top Ten
1
Longhorn Steakhouse Ads
I've seen these ads so many times that I could probably recite it word for word. - BlueTopazIceVanilla
dank memes
2
Ads Advertising Other YouTubers
*cough*MATTHIAS*cough* - PhoebeThunderman
I keep seeing ads of Star Wars, made into a joke
*cough* Smosh *cough* Game Theroy *cough* - christangrant
There was a point in time were I got some ads by some YouTuber by the name of 'Grace' someting something. She tried doing "comedy" in her ads but they were boring and too repeated. - BlueTopazIceVanilla
3
Google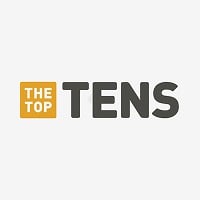 Google is an American multinational technology company specializing in Internet-related services and products. These include online advertising technologies, search, cloud computing, and software.
Oh god these ads are very annoying because they play an annoying loud electronic crap in every ad PLUS you can't skip it so you have to listen to it - christangrant
The 6 second Google ads make me cringe and they are so loud! The ads are all like, "YAAA! Wubwubwubwub! " - PhoebeThunderman
Man: Ok google, duh how many calories in a cheeseburger

Google: too many fatass
these meme-riddled piece of ads and their bad EDM.
4
Olive Garden Ads
No matter how many videos or how many different videos I see it always follows me. Especially the breadstick ad. - BlueTopazIceVanilla
5
My Little Pony: Equestria Girls The Friendship Games Ad
Every. Single. Time. I bet the movie has already come out yet and they are still advertising for it. Sorry if I got the colon and the "the" thing wrong. - BlueTopazIceVanilla
YESSS THIS IS SO ANNOYING - tigerstar908
6
Devry University Ad
It's so annoying
The one where they draw stuff with chalk or whatever on or off the people. - BlueTopazIceVanilla
7
Movie Trailers
Oh god one time every video I clicked I got and ad for the Assassins Creed movie literally every video I clicked had this ad - christangrant
I was once trying to watch the diamond minecart along time ago, and every video I watched had a THE PURGE trailer that couldn't be skipped, I hid my head in the pillow until it was over.
I saw this annoyingly scary ad and I keep turning away because the bitch has something pulled from her throat and it's disturbing. - KianaLexi
8
GEICO Ads
I always see the GEICO "fast forward" ads. Every. Other. Time. The "Fast Forward" ads are 100 percent fake and not funny, because GEICO fast forwards to the end of the ad WHICH IS STUPID AND YOU'RE STILL WATCHING THE COMMERCIAL. YOU ARE STILL WATCHING THE COMMERCIAL EVEN THOUGH THIS AD CAMPAIGN IS FAKE. - Jliby30
I hate these especially the one with the moving truck that one comes on all the time and it's just gettin old - tigerstar908
I hate the 2 men grilling, and that janitor ad aren't funny. It just makes something as serious as car insurance seem like a joke. - BlueTopazIceVanilla
These ads are awesome - PeeledBanana
V 2 Comments
9
Nissan Ads
The cars don't look cool and the bull ad is weird and hard to understand. - BlueTopazIceVanilla
10
18+ TV Show Ads
Oh man - PeeledBanana
Basically every T.V. Land ad that's unskippable - PhoebeThunderman
What I mean is those unskipable ads, for T.V. shows, that are stictly for adults. But the most annnoying thing is that they sometimes appear when you're watching kid's stuff. All those cheap T.V. shows with lame crime stories and are clouded with "romantic" moments, that somehow win a million Grammys. - BlueTopazIceVanilla
The Newcomers
?
Valerian & The City Of A Thousand Planets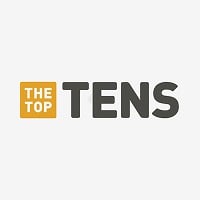 The Contenders
11
Anti-Smoking Commercials
I hate these! I know you want people to stop smoking, but please stop shoving it up our faces! - PhoebeThunderman
Its very annoying because they keep shoving it down are throats - christangrant
12
Mentos Ad
The gorilla and the guy who dropped his wallet. Very annoying, so annoying I don't care if its not spelled right. - BlueTopazIceVanilla
13
Wendy's Baconator Ad
Twirling around a plate and describing it doesn't really mke me or anyone hungry. The plate was obviously made-for-t.V., so I wouldn't look surprised if it was kind of different in real life. - BlueTopazIceVanilla
14
Stupid Horror Movie Trailers (such as Lights Out)
When you're trying to listen to some music and a Rings trailer pops up in the middle of the night.
Have you noticed that horror movie trailers are UNSKIPPABLE and they always pop up on almost every video, whether they're scary or not? - PhoebeThunderman
Rings. Need I say more? -.-
15
Walmart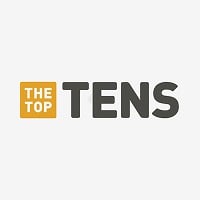 Screw walmart and their ads they suck - christangrant
16
Star Wars: Rogue One
The movie was alright... kinda disappointing
17
Sausage Party

What is this crap
Why would they make a rated R movie with animated food characters?!?! really stupid, if u ask me - tigerstar908
This movie looks hilarious. - Powerfulgirl10
18
Pixel - phone by Google
A really ugly phone that no one wants. Stick to you search engine, Google.
No I'm not going to buy a phone while watching you tube ON A PHONE! - christangrant
Long, annoying, UNSKIPPABLE ad
EVERY. TIME. I. WATCH. A. VIDEO.
19
Anime RPG's
They are way too sexual and annoying. Remember that Evony ad a couple years ago? I don't want to come play, my lord.
I swear to god those Zgirl ads give me cancer
I hate it, nobody will play that
20
YouTube Music
It's super annoying, it's on almost every video!
Stop advertising me this crap I don't want this stupid app its pointless - christangrant
If I hear Eung Freestyle one more time
Had been raped by indian song
PSearch List
Recommended Lists
Related Lists
Top 10 Annoying YouTube Video Ads of 2016
Top Ten Annoying Things About YouTube Ads
Most Annoying Things About YouTube
Most Annoying YouTube Fan Bases
List StatsUpdated 21 Aug 2017
100 votes
62 listings
1 year, 358 days old

Top Remixes (4)

1. Google
2. Walmart
3. Ads Advertising Other YouTubers
christangrant
1. Anti-Smoking Commercials
2. Movie Trailers
3. Stupid Horror Movie Trailers (such as Lights Out)
PhoebeThunderman
1. Olive Garden Ads
2. Longhorn Steakhouse Ads
3. My Little Pony: Equestria Girls The Friendship Games Ad
BlueTopazIceVanilla
View All 4
Posts
Board Meeting - TRUTH
BlarchBlaces
Error Reporting
See a factual error in these listings? Report it
here
.