Top 10 Most Annoying Anime Characters
The Top Ten
Sakura Haruno (Naruto)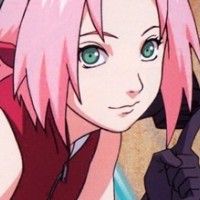 Sakura Haruno is a fictional character in the Naruto manga and anime series created by Masashi Kishimoto.
I DON'T KNOW WHERE TO BEGIN. SAKURA IS LITERALLY THE MUST USELESS ANIME CHARACTER THAT HAS EVER EXISTED. SHE HAS DONE NOTHING TO HELP Naruto, OR ANYONE FOR THAT MATTER. AND DON'T EVEN GET MY STARTED ABOUT THE FIGHT WITH SAKURA vs. INO... - swizzo
USELESS
Yuka (Elfen Lied)

I don't even know why she's in the anime. She doesn't even contribute to the plot of the story, all she does is hang out with Kouta and gets jealous whenever it looks like he's flirting with Lucy. - AO1-H1KAR1
STOP BEING A WHINY BASTARD AND GET YOUR OWN FOOD LIKE MAH GAD WHY DOESN'T KOUTA PUT HER IN A HOMELESS SHELTER. - swizzo
Rei Miyamoto (Highschool of the Dead)

Same thing with Moka, she's annoying and priscy, and always whines about her Boyfriend lmao get shrekt. - swizzo
She is just so weak half the damn time, always whimpering when someone graps her, and always waiting for her bae to save.
There are moments where she is badass, but then she switches OUTTA NOWHERE back to a weak, pathetic damsel,
Saeko Milady should have been the male lead
Moka Akashiya (Rosario + Vampire)

Moka Akashiya is a fictional title character from the Japanese manga and anime series Rosario + Vampire.
There's always these stupid moments where she and Tsukune say eachothers names for 20 seconds in EVERY SINGLE EPISODE. And she's 1/2 retarded, lmao. - swizzo
Nagisa Furukawa (Clannad)

Nagisa annoying? Alright, she was a crybaby and even her own daughter thinks so but she's hardly annoying. - Nononsensecapeesh
Out of literally all the girls who are in to him, he chooses her. Lmao. - swizzo
Because she was always there for him. She didn't really focus on HER feelings toward him, like the other girls. She genuinely cared about him and that's why Tomoya chose her, because everywhere he looked and in every problem he was in, Nagisa was there. - Mugi
Mr. Satan (Dragon Ball Z)

Mr. Satan is an anime fictional character from the anime series, Dragon Ball Z, created by Akira Toriyama.
Honestly there's a hole fcking episode dedicated to him being a bitch and taunting Cell the whole time, and then he gets his ass kicked, get shrekt. - swizzo
Makoto Itou (School Days)

a cheating hoe
OH GOD
Alois Trancy (Black Butler 2)

This transgender little bully. He dances around in trans-clothing and acts like a total bitch. - swizzo
Misa Amane (Death Note)

Misa Amane is a fictional character in the manga series Death Note, created by Tsugumi Ohba and Takeshi Obata.
Annoying
I'm not going to say she's a useless character, and I'll also address her as a poor girl who cut off half her life for a guy who wouldn't mind kill her anytime. But the way she even said that she'll love him no matter what kind of person he is, that she wouldn't mind being used, and how she's so controlled and has no personal mind except for the fact that she loves Libht for no reason now is really annoying. - _minamu
I could do an angry rant on how much I hate Misa but in short I will say that she's whiny, annoying, bratty, dumb, obsessive, and crazy and I'm glad that she's dead. - Anonymousxcxc
One of the most stupid anime characters of all time. I also think she might be bipolar.
Chi Chi (Dragon Ball Z)

Chi-Chi is an anime fictional character from the anime series, Dragon Ball Z, created by Akira Toriyama.
Overprotective mothers with skewed priorities in Anime is a common theme and not for nothing... - Nononsensecapeesh
JUST LET GOHAN FIGHT! DON'T YOU GET THAT THE FATE OF THE WORLD IS AT STAKE!? - UltraExcalibur
The Newcomers
?
Hitomi Shizuki (Magical Girl Madoka Magica)

she is the worst! - Magical
The Contenders
Lisbeth (Sword Art Online 2)

Rika Shinozaki is a fictional character who appears in the Sword Art Online series of light novels by Reki Kawahara.
I agree with anyone calling this character the 2nd worst Sao character - Hoxton
Kikyo (Inuyasha)

Korra (The Legend of Korra)

Avatar Korra is the title lead character in Nickelodeon's animated television series The Legend of Korra, in which she is depicted as the current incarnation of the Avatar, responsible for maintaining peace and balance in the world.
How is she annoying?
Haruhi Suzumiya (The Melancholy of Haruhi Suzumiya)

Haruhi Suzumiya is the title character and female protagonist of the Haruhi Suzumiya series created by Nagaru Tanigawa.
I hate her
why you may ask? here's why
1:she's tsundere
2:she gets on my nerves
Lucy Heartfilia (Fairy Tail)

Lucy Heartfilia is a wizard in the guild, Fairy Tail. Her magic is called celestial spirit magic which allows her to summon spirits from another world. She currently possesses fifteen celestial keys, which is an extraordinary number for a celestial mage. She gets along best with Team Natsu, containing ...read more.
Pico (Boku No Pico)

Pico is from the anime "Boku No Pico". Pico was produced by Natural High. Pico (ぴこ Piko) is a blonde boy who works part-time at Tamotsu's grandfather's bar in the summer. He's often shown swimming, usually naked or in a blue Speedo. He has worn girls' clothing ever since Tamotsu gave some to him ...read more.
Elizabeth (Black Butler)
Excalibur (Soul Eater)

Katara (Avatar: The Last Airbender)

Katara is a fictional character in Nickelodeon's animated television series Avatar: The Last Airbender and The Legend of Korra.
Mai (Avatar the Last Airbender)

Mako (Legend of Korra)
Kirie Kojima (Girls Bravo)

Kirie Kojima (小島 桐絵 Kojima Kirie) is a tritagonist as well as one of the major characters in the anime and manga series Girls Bravo. She is the next door neighbor, classmate and childhood best friend of Yukinari Sasaki.
Horrible she a jerk cruel bullying abusive evil bad guy beat up poor sweet yurkinari she should get arrested
Kirie's cruelty knows no bounds. She may be strong, but her heart is weak as she's consumed with raw violence and rage. I don't like the way she treat her innocent childhood friend, Yukinari Sasaki. That's why she failed as well as Yukinari ended with an angel, Miharu, at the end of the series.
Girls bravo season 3 I hate Kirie
Worst evil friend ever nevr change
Louis (Freezing)
Freezing anime and manga I still hate louis evil raptist monster bad brother louis he hurt poor sweer saltlzer he should die.
I hate this smug bastard - Metalblade94
Freezing anime I still hate 👿louis worst chacter ever evil raptist monster bad black sheep brother bullying beast ugly pervert heartless louis(Luis) he hurt poor sweet saltlzer leave her alone, he should die.
Freezing anime I still and dislike hate 👿evil Luis worst chacter ever evil raptist monster bad black sheep worst brother ever bullying unforgivable horrible no excuse beast ugly pervert heartless true nature bad guy scumbag louis(Luis) never learn, he hurt and rape poor sweet saltlzer, leave poor saltlzer alone, he should die. I with her I cut ties cruel el Bridget family
Ultear (Fairy Tail)
She brainwashed poor jellel , destroy meredy parents and her hometown and trying to poor sweet rogue , it hypocrite unforgivable evil 👿 cruelty bitch she have no excuse what you done, not reformed tropes not tamed, not forgotten.
Rossiu Adai (Gurren Lagann)
PSearch List