Top 10 Most Annoying Kinds of People In the World
egnomac
The Contenders: Page 4
61
People Who Are 100% Wrong and Yet Still Insist That They Are Right
Tell me about it. Abe Lincoln was the first president of the US. No, George Washington was the first president. Abe was the 16th. You are wrong. No, I'm right. How? Here I'll give you a story about Abe. There is your History lesson. - funnyuser
V 3 Comments
62
People Who Fake Diseases
Parents who go to Disney World tell their kid or kids that they have cancer so they can get on the rides or resturants before anyone else. - mrcoolface
63 Sexist People
64 People Who Use Hashtags Outside of Twitter
65
People Who Say Everything is Gay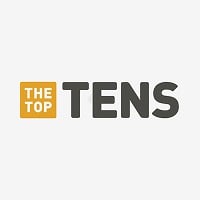 Maybe they mean it is happy... gay means happy... watch the gurtrude interview... His mum said gay means happy, so he's quite gay (happy)
You know those people who say oh that's gay about everything. - egnomac
This reminds me of that Anal C*** album...
67
People Who Make Really Long Excuses
But what if the person was being logical and they had evidences?
68
People Who Say that Rock and Metal are both the Devil's Music
I remember that user who kept on saying that with moronic reasons.
Why is it so low? Should be in the top tens! - BlueFrostOfThunderClan
69 People Who Make Lists Just to Insult the Same Thing Over and Over Again
70
People Who Fake Being a Military Veteran
One guy on operation repo tried to make an excuse to avoid getting his car repossessed by making up a story about how he was in the army and just got back from overseas, they get suspicious ask him what division or something so he me makes up a fake one and say's he was in the 420th something (there's no such thing) so that's when they bust him for lying about being in the military, they find out he is a scam artist and he is on parole, and the person they thought was his recruiter or something was actually his parole officer, so that was an epic bust, but anyway posing as a vet is one of the worst scams people can carry out
Exactly! My because is a vet, and some dude fibbed his way into cutting my because. Total dweeb.
71
Americans
Whoa! Now you are insulting a lot of people here! You mind? I think I will need another slot on my dweeb chart.
What the hell? This is racist! I'm not American, but I can tell you that they are amazing people! - TwilightKitsune
I'm not even american, but I am still insulted!
Ok whoever put this on the list is a racist - SanicHeghog123
V 1 Comment
72 Man Haters
73
Wolfaboos
What's a wolfaboo? A cross between a weaboo and a wolf fetishist? - TwilightKitsune
74 Pokémon Genwunners
75 Call of Duty Fanboys
76 Neo Nazis
77
Child Haters
Child haters are idiots and they forgot were was children before.
78
People Who Think They Are Better Than Everyone Else
I don't think I'm better than everyone else, but everyone else does...
79 Rich Popular People
80 Hunger Games Fangirls
PSearch List
Recommended Lists