Top Ten Most Annoying Shows from PBS Kids, Nickelodeon, and Hub Network
The Top Ten
1
Dora the Explorer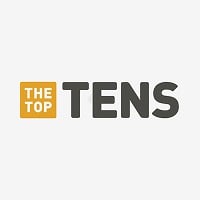 Dora the Explorer (2000 - 2019) is an American preschool educational animated TV series created by Chris Gifford, Valerie Walsh, and Eric Weiner in which Dora goes on adventures with her friend, a monkey named Boots.
Yes! - andrewteel
More like dora the troublemaker
I agree with person who says:"RIGHT IN FRONT OF YOU!.."
Dora: Where's the mountain?
Me: RIGHT IN FRONT OF YOU! Get out of this show, or you will be flying off the Nick Jr. channel!
2
Barney & Friends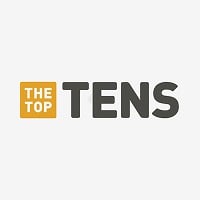 Barney & Friends is an American children's television series aimed at children from ages 1 to 8, created by Sheryl Leach and produced by HIT Entertainment. It premiered on PBS on April 6, 1992. The series features the title character Barney, a purple anthropomorphic tyrannosaurus rex who conveys educational ...read more.
I hate him! - andrewteel
Stay away from the villain barney! - DoraemonYesSanjayNo
I hate you, you hate me, lets go out and kill BARNY, with the Teletubes, and Dora the explorer sorry kids butt no more pruple dinosar
Know mine
10:Sesame Street Sprout/PBS
9:Barney Sprout/PBS
8:Mickey Mouse Clubhouse Disney channel
7:Dora Nick Jr
6:Caillou PBS/Sprout
5:Blues Clues Nick Jr
4:Paw Patrol Nick Jr
3:Jacks big music show noggin/Nick Jr
2:Super Why/Daniel Tiger/Clifford all on PBS
1:Teletubbies PBS/Sprout
3
Wow! Wow! Wubbzy!
I love this show
I love,why is it on the list;
4
Caillou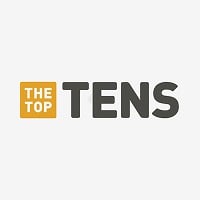 Caillou is a Canadian educational children's television series that was first shown on Télétoon and Teletoon, with its first episode airing on the former channel on September 15, 1997; the show later moved to Treehouse TV, with its final episode being shown on that channel on October 3, 2010. The ...read more.
SODEC, instead of making a horrible French-Canadian show, why not put some good use to it. You should start making episodes that make parents everywhere happy, like "Caillou Behaves", "Caillou Passes His School Quiz", "Caillou Learns About Ice Hockey Safety", or "Caillou Swims Over Niagara Falls". Just don't put an annoying child into them.
Cookie Jar Group, do me a huge favor. CANCEL CAILLOU!
SODEC, what happened to PBS? LOOK! This annoying brat is now taking over your country and ours with his annoying ways of life! CANCEL NOW!
Yes he is!
Here's how the theme song should go:
I'm just a kid who;s 4
Who has no life
I throw tanturms like a baby
I'm Caillou
I whine and complain
Over everything
I cry too much
I'm Caillou
My world is dumb
Not changing everyday
I hate mommy and daddy
I never find my way
Growing up is tough
And I have enough
There's nothing to find
Caillou, Caillou, Caillou, I'm Caillou
That's not me! - andrewteel
5
My Little Pony: Friendship Is Magic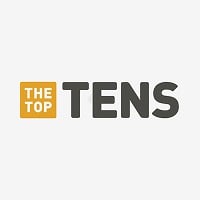 My Little Pony: Friendship Is Magic is a children's animated fantasy television series developed by Lauren Faust, produced by Hasbro Studios and DHX Media Vancouver. Despite the target demographic of young girls, Friendship Is Magic has also gained a large following of older viewers, mainly young and ...read more.
No it's not stop bullying this how! - andrewteel
This should be first! Haha! - cosmo
They used to look like ponies in the 80's, 90's, 2000's until now. They look disgusting and scary now.
6
Bob the Builder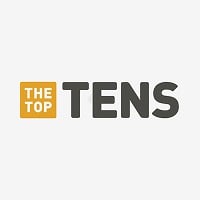 Bob the Builder is a British children's animated television show created by Keith Chapman. In the original series, Bob appears in a stop motion animated programme as a building contractor, specialising in masonry, along with his colleague Wendy, various neighbours and friends, and their gang of anthropomorphised ...read more.
Can we fix it yes we can bob and his team how to build
7 Care Bears
8
Pinky Dinky Doo
More like Pinky Stinky Doo.
I liked the part where whenever she was thinking her head would inflate
9
Maggie and the Ferocious Beast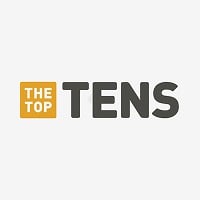 Maggie and the Ferocious Beast is a Canadian animated TV series created by Michael and Betty Paraskevas.
Why is the main character hanging out with some horned monster? So annoying. Also, did you know that the creators of this show are also the same people that made The Magic School Bus and Franklin and Friends? At first, you made good works. Now look at what you did!
CANCEL NOW, WHOEVER-MADE-THIS-SHOW! (I guess it was one of these companies that makes other annoying shows)
I USED TO WATCH THIS SHOW AND NOW I KNOW WHATS UP

NOWHERE LAND IS BASICLLY ABOUT WEED AND DRUG DEALING JUST LIKE MAGGIE SHUT UP
10
Sam & Cat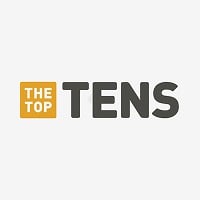 Sam & Cat is an American teen sitcom that originally aired from June 8, 2013, to July 17, 2014, on Nickelodeon. It is a crossover spin-off/sequel of both iCarly and Victorious.
The Contenders
11
Fanboy and Chum Chum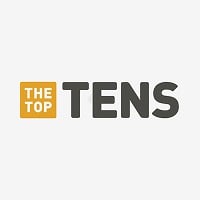 Fanboy & Chum Chum is an American 3D CGI animated television series created by Eric Robles for Nickelodeon. It is based on Fanboy, an animated short created by Robles for Nicktoons and Frederator Studios, which was broadcast August 14, 2009 to July 12, 2014 on Random! Cartoons. The series was first ...read more.
How Is This Below The Fairly OddParents?!
Because this is better!
12
Arthur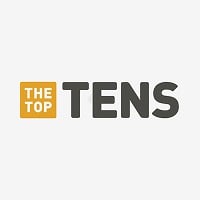 Arthur is a Canadian/American animated educational television series for children, created by Cookie Jar Group and WGBH for PBS.
Really Arthur's annoying? I don't think so. - andrewteel
Nah. But it should be top 5. Caillou, Micky Mouse Clubhouse, Sid the science kid, and Dora the explorer is more annoying.
#1 arthur should be# 1
13
Teletubbies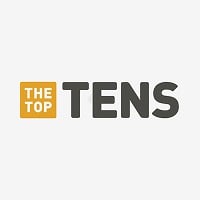 Teletubbies is a British pre-school children's television series created by Ragdoll Productions' Anne Wood CBE and Andrew Davenport, who wrote each of the show's 365 episodes. It is owned by Canadian Studio WildBrain, which is the largest independent Children's and Adolescent's Film Studio
Should be number 1 - andrewteel
This is for infants - WorldPuncher47592834
14
Chloe's Closet
The only Chloe I like is the one from The Secret Life Of Pets.
Some of you voters may not know this show but it's a dumb show on pbs kids.
True. And it's annoying on sprout
15
Boohbah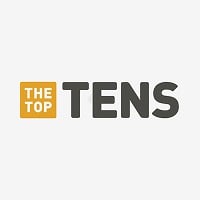 Boohbah is a British children's television programme created by Anne Wood. It premiered on 14 April 2003 on ITV in the United Kingdom, followed by its Nick Jr.
It looks too cringey for words. That's not a good thing...
16
Littlest Pet Shop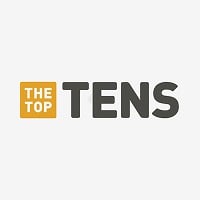 Littlest Pet Shop is a toy franchise and cartoon series owned by Hasbro. The original toy series was produced by Kenner in the early 1990s.
Why, Hub Network, WHY?!
How the heck is LPS annoying?!?!
17
Peg + Cat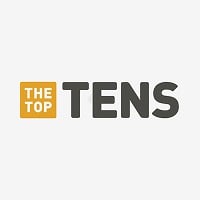 Peg + Cat is an American/Canadian animated children's television series based on the children's book "The Chicken Problem", which was published in 2012. The series is created by Billy Aronson and Jennifer Oxley and produced by The Fred Rogers Company and 9 Story Entertainment. It debuted on most PBS ...read more.
18
iCarly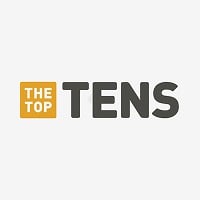 iCarly is an American teen sitcom that ran on Nickelodeon from September 8, 2007 until November 23, 2012. The series, created by Dan Schneider, focuses on teenager Carly Shay, who creates her own web show called iCarly with her best friends Sam Puckett and Freddie Benson.
What is this show doing on the list? It shouldn't be on the list at all because it's a funny show for me to watch,So Icarly and Drake and Josh should be taken off the list because they were decent shows to watch.
19
The Fairly OddParents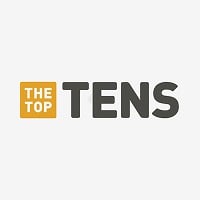 The Fairly OddParents is an American animated television series created by Butch Hartman for Nickelodeon.
Get this off the list NOW! - cosmo
Off the list,now!
20
Dora and Friends: Into the City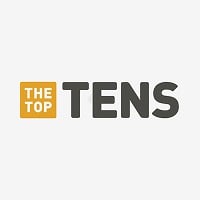 Dora and Friends: Into the City! is an American CGI interactive educational animated television series.
They cancelled dora the explorer for this - WorldPuncher47592834
This this show is so annoying and is the opposite of dumb
21
Super Why!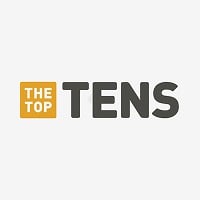 Super Why! or The Reading Adventures of Super Why! is an American-Canadian children's CGI animated show developed by Angela Santomero and Samantha Freeman Alpert. The series is produced by New York City-based Out of the Blue Enterprises and Toronto-based DHX Media through its Decode Entertainment division. ...read more.
I know right! Super Why is super annoying, especially Whyatt. Whenever they go into a book to solve a problem, he asked the viewers "what word do you think fits in the sentence? " and he will pick the most retarded answer. For example, Who should be in grandma's bed? Train, Wolf, or Grandma? And whyatt picked train. I mean, come on, even a toddler knows a train doesn't belong in a bed. Also, they are scared. Literally. They moan and get scared over everything like a going down a two inch slide, and jumping on a mini bouncy castle. Like. REALLY? Not the worst show, but still, has its ups and downs.
22
Bubble Guppies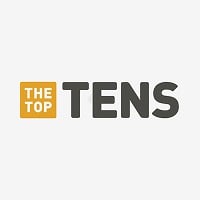 23
Rabbids Invasion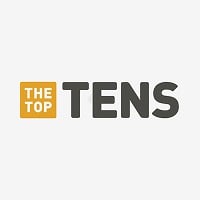 Rabbids Invasion (French: Les Lapins Crétins : Invasion) is a French/American animated television series which premiered on August 3, 2013, on Nickelodeon. The series began airing on Nicktoons during its second season in late 2015. On June 23, 2017, the series finale ended during its third season. ...read more.
24
The Thundermans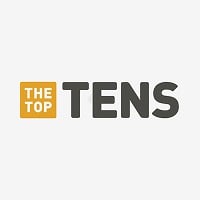 The Thundermans is an American tween sitcom created by Jed Springarn. The show first aired in 2013. This show is about a family of superheroes who have adjusted to living a normal suburban life. On July 27, 2017, Nickelodeon released a statement to J-14, stating that the series has wrapped production ...read more.
If this is on the list, then Henry Danger should too. because Henry danger is more stupid than this! >:(
25
The Haunted Hathaways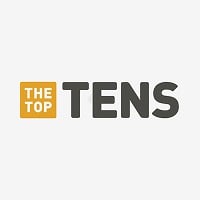 The Haunted Hathaways is a Nickelodeon sitcom television series that began airing on July 13, 2013 and ended on March 5, 2015. It tells the story of a single mother and her two daughters who move into a home occupied by three ghosts, a single father and his two sons.
Stop voting for this! It's a good show!
26
Breadwinners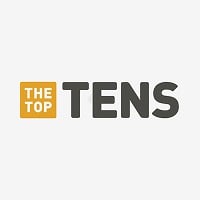 Breadwinners is a 2014 animated comedy television series produced by Nickelodeon. It is about the adventures of SwaySway and Buhdeuce, two ducks who drive in a rocket van delivering bread to their customers.
This show is so annoying it's stupid and retard
27
Fred: The Show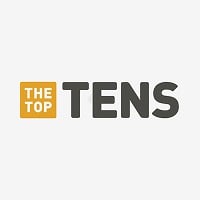 Fred: The Show is an American television series, created by Lucas Cruikshank that originally aired on Nickelodeon, in the United States from January 16 to August 3, 2012. It was cancelled after the first season due to low scores.
28
Sanjay and Craig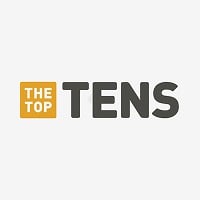 Sanjay and Craig is an American animated comedy television series that aired on Nickelodeon from May 25, 2013, to July 29, 2016, for three seasons and 60 episodes. The series is about a 12-year-old boy named Sanjay Patel who owns a talking pet snake named Craig.
29
Henry Danger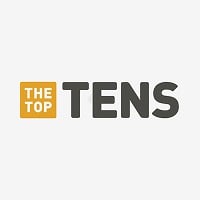 Henry Danger is an American superhero sitcom television series airing on Nickelodeon. The series was created by Dan Schneider and Dana Olsen. The series revolves around a 13-year-old boy who becomes the sidekick of a local superhero. On March 2, 2017, Nickelodeon announced that a new animated series, ...read more.
30
Nicky, Ricky, Dicky & Dawn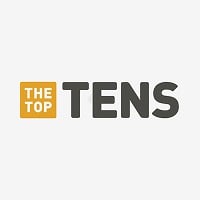 Nicky, Ricky, Dicky & Dawn is an American television sitcom produced by Nickelodeon. The series focuses on 10-year-old, later 11-year-old quadruplets Nicky, Ricky, Dicky, and Dawn Harper. They have nothing in common and often fight, but they must work together to solve everyday situations.
31
The Mighty B!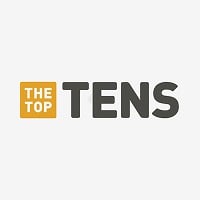 The Mighty B is an American animated television series co-created by Amy Poehler, Cynthia True and Erik Wiese for Nickelodeon. The series centers on Bessie Higgenbottom, an ambitious Honeybee girl scout who believes she will become The Mighty B (a superhero) if she collects every Honeybee badge.
32
Robot and Monster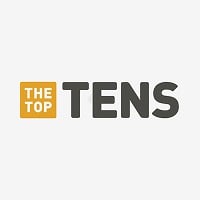 33
Drake & Josh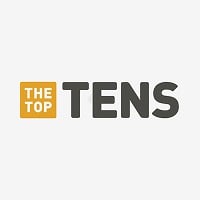 Drake & Josh is an American television sitcom created by Dan Schneider for Nickelodeon. The series follows the lives of two teenage boys with opposite personalities, Drake Parker (Drake Bell) and Josh Nichols (Josh Peck), who become stepbrothers. Both actors previously appeared in The Amanda Show along ...read more.
34
Marvin Marvin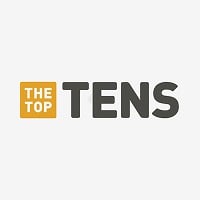 Marvin Marvin is an American science fiction slapstick comedy television series that aired from November 24, 2012 to April 27, 2013. The series stars Lucas Cruikshank as the title character Marvin Marvin, an alien teenage boy adjusting to human life.
35
How to Rock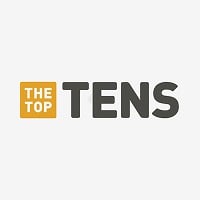 How to Rock is a critically panned American teen sitcom that ran on Nickelodeon from February 4 to December 8, 2012. It stars Cymphonique Miller as Kacey Simon. The series is based on the 2011 book, How to Rock Braces and Glasses by Meg Haston published by Little, Brown Books For Young Readers and Alloy ...read more.
36
Bucket and Skinner's Epic Adventures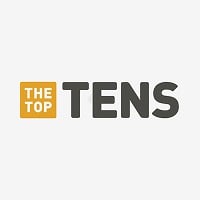 Bucket & Skinner's Epic Adventures is an American teen sitcom that premiered on Nickelodeon on July 1, 2011.
37
Victorious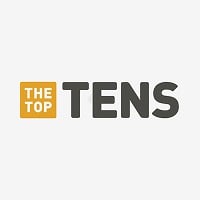 Victorious is an American sitcom created by Dan Schneider that originally aired on Nickelodeon from March 27, 2010 through February 2, 2013 . The series revolves around aspiring singer Tori Vega, a teenager who attends a performing arts high school called Hollywood Arts High School, after taking her ...read more.
38
Zoey 101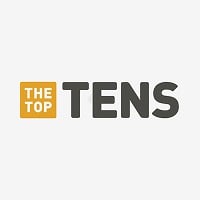 Zoey 101 is an American teen drama television series which originally aired on Nickelodeon from January 9, 2005 until May 2, 2008. It focuses on the lives of teenager Zoey Brooks (Jamie Lynn Spears), her brother (Paul Butcher), and her friends as they attend Pacific Coast Academy (PCA), a fictional ...read more.
39
AwesomenessTV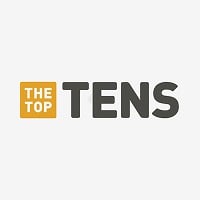 AwesomenessTV is an American sketch-comedy reality series based on the YouTube channel of the same name and is created by Brian Robbins. Both seasons contain 20 episodes.
40
Big Time Rush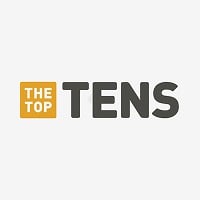 Big Time Rush is an American television series that originally aired on Nickelodeon from November 28, 2009 until July 25, 2013. It was created by Scott Fellows (also the creator of Ned's Declassified School Survival Guide and Johnny Test and the head writer of The Fairly OddParents)
41
PAW Patrol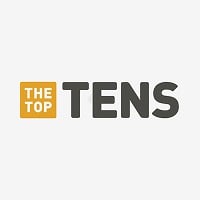 PAW Patrol is an Canadian animated television series created by Keith Chapman. It is produced by Spin Master Entertainment with animation provided by Guru Studio. In Canada, the series is primarily broadcast on TVOKids, which first ran previews of the show in August 2013. The series first aired on Nickelodeon ...read more.
Come on a bunch of dumb dogs. Most overrated show ever. Don't save anyone and make all the money from toys
42
Dirtgirlworld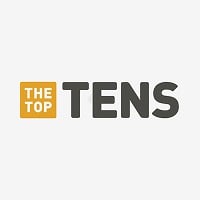 Dirtgirlworld, stylized as dirtgirlworld, is an Australian-Canadian children's television series created by Cate McQuillen and Hewey Eustace of Mememe Productions.
43
Crayon Shin-chan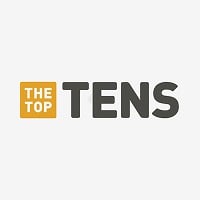 44
Postcards From Buster
No it is not - andrewteel
45 Lite Sprites
46
Go, Diego, Go!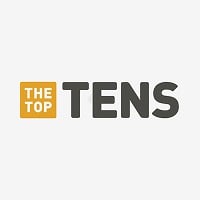 Go, Diego, Go! is an American animated educational interactive children's television program that originally aired on the Nickelodeon children's cable network in the United States and produced by Nickelodeon Animation Studio .
BAdd New Item