Top 10 Annoying YouTube Video Ads of 2016
1
Anti-Smoking Ads
At least they're trying to stop smokers from cutting years off their lives, let alone other people's. - Entranced98
Looks like everybody's capitalizing off of the popularity of my list. Hmm... - BlueTopazIceVanilla
It could do without cancer inducing music.
2
Game of War
Like I have time to play the mini game
I hate this app, play super mario 64 instead(if you have a n64 or a n64 emulator or a nintendo console that allows you to buy virtual console video games)
This ad became a meme - RandomGuy14
This game makes me cringe! This game's ads follows me everywhere, on games, on YT, even on Adult Swim! GoW must be stopped! - PhoebeThunderman
3
Pokemon Go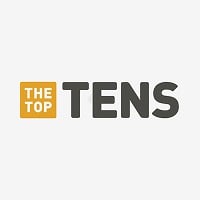 I play Pokemon Go, but COME ON! Your ads are annoying!
Pokemon Go is overrated - tigerstar908
4
KFC
I don't want any KFC, just leave me alone and let me watch my video. - Catacorn
Nope, I'll have some blueberries instead of greasy mistreated chickens, thank you very much. - Entranced98
5 Rogue One: A Star Wars Story
6 Nickelodeon
7
Amazon
The grand tour, I like Jeremy but hey..enough
8 Pokémon Sun & Moon
9
YouTube Music
Worse than game of war! It's everywhere!
10
Yousician
I am a guitar learner. I often watch guitar lessons on YouTube. And about one of two videos this comes in. It is loud, crappy and drives me nuts. It is just terrible.
The Contenders
11
The Forest
Horrible scary movie. Also, it gets on my nerves because
1. It comes on EVERY SINGLE TIME
2. YOU CAN'T SKIP THE AD! - PhoebeThunderman
12
Mobile Strike
How is this below Clash of Clans? These ads are just like the Clash ones, but the same one every time, which gets boring faster, and less entertaining.
I am sick and tired of seeing the mobile strike every second. - FennikenFan9
If I see this ad one more time... - RiverClanRocks
13
The Good Dinosaur in Spanish
Why is it in Spanish? - PhoebeThunderman
14 Nissan
15
Daddy's Home
I'd rather see a trailer for Star Wars or Sisters. - PhoebeThunderman
16
Google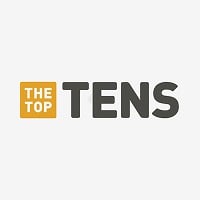 Google is an American multinational technology company specializing in Internet-related services and products. These include online advertising technologies, search, cloud computing, and software.
THE SCREAMING SONG AD
When you endure 10-15 unskippable seconds of autotuned screaming accompanied by a random gif
17 LongHorn Steakhouse
18 Anime RPG's
19 Olive Garden
20
Storks Trailer
Enough with the trailers! These movies aren't even out yet!
The trailers are there to PROMOTE the movies, so that people will watch it when it IS out. How dumb can a person be? - BlueTopazIceVanilla
21 Clash of Clans
22
Google Pixel
The one with the little girl just makes me want to destroy my computer. These ads almost always play before a video. They're usually thirty seconds long, but no matter what, YOU. CAN'T. SKIP. THEM.
One of their ads is a black page with music. why does that make me want to buy a phone? - Frouze
23 Kung Fu Panda 3
24 Zoolander 2
25
The Secret Life of Pets
Now You're Making Me Angry Because I Liked That Movie
26
YouTube Red
Oh YES these ads are so annoying they are short but the appear on every single video and they are very annoying because I don't want to pay for something that sucks - christangrant
27 Finding Dory
28 Blow Your Mind (Mwah)
29 Ouija: Origin of Evil
30 Lapsley
31 Here In My Garage
32
Chili's
No, I am not buying an enchilada. - RiverClanRocks
33 Disney Parks/Star Wars
34 DampRid
35 Family Farm: Seaside
36 Farm Heroes Super Saga
37 Adventure Time
38 FarmVille Country Escape
39 Hill Climb Racing
40 Lego
41 Middle School: The Worst Years of My Life
42 Red Lobster
43 The World's Worst Anime
44
Mighty Magiswords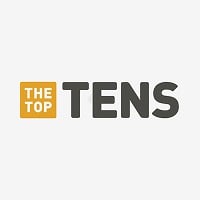 Mighty Magiswords is an American Flash animated fantasy-comedy television series created by Kyle A. Carrozza specifically for Cartoon Network Video, being as the network's first online original series.
45 Suicide Squad
46 Tai Lopez
BAdd New Item