Top Ten Most Annoying Yugioh Cards
PlaystationArchfiend
The Contenders: Page 3
41
Gravity Bind
As someone who relies on level 4+ monsters for most things, I can say that this card is absolute cancer, especially when your opponent can attack you directly and you can't do anything but wait until you draw something to destroy this card.
I had the card I used to activate it and then I couldn't attack:(
42
Trishula, Dragon of the Ice Barrier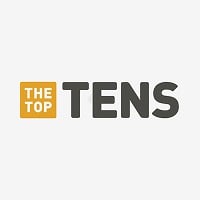 43
Pot of Greed
Is this jar of greed, draw one card? There's nothing wrong with that!
44 Double or Nothing
45
Constellar Pleiades
This card says no to every summon you make.
You summon a card that is gonna reck your opponent then back to your hand! His effect on me just sucked, but I still beat him
46
Afterglow
Wow, 8000 damage? I would OTK'd the hell out of the opponent!

Even though I need to draw it of a 1% chance...

I even needed 3 of them to use it and give the supreme chances!
47
Treatoad
It's effect is annoying for people who have an out to it, and can just bring it back out again after you had a hard time destroying it, this needs to be at least at 1
48
Winged Dragon of Ra
I am surprised he isn't at rank one because he is over powered aka op I think people have just never faced the effect version of him that I have and people hate it
If you read its real life effect instead of the anime eff, you realize ra is very weak
Ra is like super op definitely in top 10
V 2 Comments
49
Maiden with the Eyes of a Blue
You can't even destroy it. It's just there. Waiting for your opponent to summon the Blue Eyes. Staring deep into your soul. It's an instant summon too.
If that card would be attacked, just switch position and special summon Blue-Eyes.
Super annoying my friend has 3 of them in a blue eyes deck
V 1 Comment
50
Shapesnatch
So OP it can copy the effects of other monsters, I have ZTk'd (Zero Turn Killed) tens of opponents with this amazing beast of a card.
Idiot maricagay
51 Limiter Removal
52
Wave-Motion Cannon
If you have no way of getting rid of this continuous card the duel can be basically over in just a few turns. Absolutely devastating card to use against an opponents life points
53
Vampire Lord
The only way to stop this card is banishing, most decks don't banish. This is a cheap card.
54
Airknight Parshath
There are a couple of drawbacks to this card, but just needing to attack the player and deal the slightest amount of damage to draw a free card is good enough on why it's frustrating.
56
Cloud Castle
Good definitely easy to summon
V 1 Comment
57 Elemental HERO Stratos
59
Storming Mirror Force
Annonying, hard to negate because it sends back to hand, not destroy.
60 Seven Tools of the Bandit
PSearch List
Recommended Lists
Related Lists
Best Yugioh Spell Cards
Best Original Yugioh Cards
Best Yugioh Trap Cards

Top Ten XYZ Yugioh Cards
List StatsUpdated 21 Jul 2017
800 votes
90 listings
4 years, 20 days old

Top Remixes (5)
1. Tour Guide From The Underworld
2. Chaos Emperor Dragon-Envoy Of The End
3. Wind-Up Rabbit
MiikaKill
1. Marshmallon
2. Scrap-Iron Scarecrow
3. Magic Cylinder
oliverpowles
1. Monster Reborn
2. Exodia The Forbidden One
3. Tour Guide From The Underworld
PlaystationArchfiend
View All 5
Posts
Error Reporting
See a factual error in these listings? Report it
here
.