Top Ten Most Anticipated Albums to Be Released After October 2017
Martin_Canine
The Top Ten
1
Jung Brutal Gutaussehend 3 - Kollegah & Farid Bang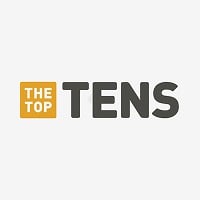 Set to be released on December 1st 2017. It will most definitely hit number one on the German charts, as it has been the number one pre-order on German Amazon for months and still is. I predict it will most likely be certified platinum. The leas single "Sturmmaske auf (Intro)" managed to top the German charts.
And hell, those two combined can only be great. I unfortunately don't know the first entry in the JBG series as it was indexed before I became a fan, but I am sure it will be at least as massive as JBG2. Prepare for massive orchestral beats sounding like a blockbuster soundtrack, complex rhyming, excessive use of all kinds of rhetoric figures... and absolute over the top machismo. - Martin_Canine
2
Utopia - Björk

I want hear this album. Bjork is one of the best music artists of today. I hope this becomes a hit.
Set to be released on November 24th, 2017.

The cover hints at a new level of avantgarde and art put into her music that has constantly shifted and gotten more pleasantly bizarre and aesthetic with each album. With all that, she never drifted into pretentiousness, instead her music was always alive, bionic and beautiful. I expect no less on "Utopia". - Martin_Canine
3
Alternative für Deutschland - Favorite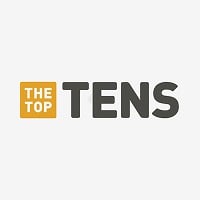 Set to be released on November 24th, 2017.

Favorite's newest album will be named after a populist right wing political party that get most people on the internet rage in hatred. Why would Favorite do that? Because it's funny. Speaking of funny, the cover is a hommage to Michael Haneke's "Funny Games", a film about media and violence. All of this is done so ironic and with such a deeply dark level of humor, the album just can be great. Favorite has been a troll before being a troll was a thing. And there is no one pulling it off at a higher lyrical and technical quality, so I am very excited. - Martin_Canine
4
Synthesis - Evanescence

Not gonna lie, it's pretty awesome. Lost in Paradise is wonderfully, along with Lacrymosa. - DCfnaf
Set to be released on... November 10th, 2017. Tomorrow! Woohoo!

"Synthesis" is a long anticipated album, their first proper release since 2011, and... it's a work featuring re-recorded versions of their previous material. But from what I heard so far, the new song "Imperfection" and the new rendition of "Bring Me to Life" we can expect a graceful, elegant and modern work that won't destroy their legacy but expands on their previous ideas. - Martin_Canine
5
Revival - Eminem
The Fourth greatest hit. With the REVIVAL of Slim Shady.
No release date set yet.

It's an Eminem album, need I say more? I expect psychological complexity packed into lyrical/poetic complexity, over beats going far beyond their genre. - Martin_Canine
6
Mania - Fall Out Boy

Set to be released on January 19th, 2018.

I am just getting into Fall Out Boy. Apparently in the US they are the biggest emo band, but as I often said over here this was all a bit different. Emo was a short lived trend over here and much poppier and visually more anime based. Tokio Hotel, LaFee, Cinema Bizarre, Debbie rockt and Killerpilze being the only one I know of from that movement, and only few of the emo bands from the US had hits over here, and were mostly called punk. FOB had some minor airplay on German music T.V. ten years ago, but again, they were called a punk band, and never had much fame. Anyway, I just started to check them out and I really like what I heard so far. Also, "The Last of the Real Ones" is simply an awesome song. Definitely looking forward to that music album. - Martin_Canine
7
Asking Alexandria - Asking Alexandria

Set to be released on December 15th, 2017.

Another band I just recently got into and are very famous abroad. I am not sure if I will dig all their stuff but they definitely havr some really great emo songs. And if this album's lead single "Into the Fire" doesn't have blockbuster qualities, I don't know what has. - Martin_Canine
8
Reputation - Taylor Swift

I am not looking forward to this album.
Set to be released on November 10th, 2017.

I have never seen myself as a fan of Taylor Swift, nor a hater. To me she was always solid and I always got what makes her appealing, but neither as a country nor as a pop star her music was infectious enough for me to buy it. But this time it's different. "Look What You Made Me Do" is pure energetic attitude, and every part of it, intro, verses, pre-chorus, chorus and bridge, memorable in production, lyrics and melody. The same can be said for "Ready For It? ", although not as immensely strong, and even though it sounds a bit like Casper's "Lang lebe der Tod" single from 2016, but that surely is coincidental. I will definitely check out this album. - Martin_Canine
9
Vale - Black Veil Brides

Set to be released on January 12th, 2018. As you might know, I hold the Black Veil Brides in high esteem, seeing them as one of the best emo bands to emerge, musically but mostly lyrically. They got to the essence of what emo actually means, it is about standing together despite not fitting in, accepting every kind of misfit there might be, and celebrating diversity, and at the same time expressing emotion whether good or bad, and not giving in to stereotypes and expectations. So their music is a lot more positive and they try to encourage others to stand up and live out what they feel they are, rather than being about themselves and their pain. Their first three albums were awesome, combining a certain heaviness with pop appeal and often bigger ambitions than your average emo band. Unfortunately their self titled album couldn't live up to that, lacking both the catchiness and poppiness needed to reach their full potential of entertainment. Now, "Vale" has already had proved with the ...more - Martin_Canine
10
4 - Bushido, Shindy, Ali Bumaye, Laas Unltd., AK Ausserkontrolle, Samra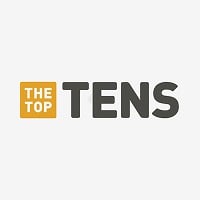 Set to be released on February 2nd, 2018. Bushido managed to find back to form in the biggest way possible and after some repetitive records demonstrates again why is the most successful German rapper of all time, delivering an atmospheric and cinematic album full of staged street cred. Ali Bumaye started off as a novelty rapper making self ironic songs about his weight, then suddenly made a turn and rapped about the Palestine conflict, made a song about coping with frustration and released an album that showed a much more aware yet still fun side of him. Shindy was a lot of fun when starting off in 2013 with laid back ongs about equally loving luxury cuisine and chilling on the couch in a sweater. With each of his albums topping the charts, he started to become so narcisistic that even he himself notices he completely lost it, exposing a lot more of his contradicting mind on his songs. Yes, this label sampler will be great. Let's just hope all of the artists get equal time to shine. - Martin_Canine
The Contenders
11
Thrash Anthems II - Destruction

12
From Spirits and Ghosts (Score for a Dark Christmas) - Tarja

Yes, of course. Completely forgot about this. Definitely going to get it. I am very interested in what a dark Christmas might sound like, and if one person can pull this off, it's Tarja who embodies grace and darkness. - Martin_Canine
13 Culture 2 - Migos
BAdd New Item
Related Lists

Top 10 Most Anticipated Rock and Metal Albums of October 2017

Anticipated Video Games of October and November 2017

Top 10 Most Anticipated Rock and Metal Albums of October 2018

Top Ten YouTube Music Videos that Were Released in October

Best Movies Released in October 2018
List Stats
13 listings
1 year, 346 days old

Top Remixes

1. Jung Brutal Gutaussehend 3 - Kollegah & Farid Bang
2. Utopia - Björk
3. Alternative für Deutschland - Favorite

Martin_Canine
Error Reporting
See a factual error in these listings? Report it
here
.