Top 10 Most Anticipated Animated Movies of 2018 and Beyond
There has already gone two months in 2018. There are a lot of movies that will be relaeased in 2018 and beyond. And Wreck-it Ralph 2 has gotten a new trailer. Let's count down the most anticipated movies of 2018 and beyond.
The Top Ten
1
Ralph Breaks the Internet: Wreck-It Ralph 2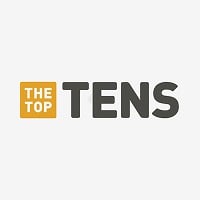 I'm a little bit worried that it will become a gimmick movie, but still cautiously optimistic.
Yeah! Finally after 6 years, Disney will release the Wreck-it Ralph sequel in theaters, the title is Ralph Breaks The Internet: Wreck-it Ralph 2, I think it sounds interesting, I would love a bunch of internet references and stuff, I really hope that Mario will make an appearence in the movie, it doesn't matter if it's only like 6 seconds, I will still love it! It will come in November 2018. - darthvadern
I saw the teaser trailer in Feb 2018. And it's release has been scheduled in Nov 21, 2018. I uhhh... really liked it because it has comedy & all other attractive genres but I didn't come to know that there is a modern Baby MOANA in this film! 😜 - Victoryboy
2
Incredibles 2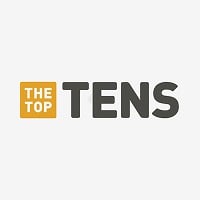 One of Pixars most wanted sequels. People have been begging for this sequel in years, and it will be released in summer 2018, I honestly, didn't have big hopes for it, I thought the first was just decent, I found it boring, but still, they is hope for this to be at least better than the first. Incredibles 2 is said to start right after the first one ended, so, ok. I'm ok with that, and Elastgirl will be the main protanogist this time, I'm not a fan of her, I liked Mr. Incredible more, and Frozone, I would like to see Frozone be main protanogist in Incredibles 3 (if they plan to move forwad after the second). After the trailers though, I have some higher hope for it. It does look quite good I think now. - darthvadern
3
Despicable Me 4
Hmm... Does it really need another movie? The third one came out in 2017. Maybe it should wait 2-3 years to make a fourth one? - YinYangYoFanatic3968
This is a movie people are not looking forwad too sadly. People nowadays hate the Despicable Me sequels including the prequel, I thought all movies in that series was awesomne. Despicable Me 3 was in my opinion a masterpiece, te villian, character development, everything was awesomne, not only hat, it ended with an awesomne cliffhanger, it has made me super anticipated! - darthvadern
JOHN WILKES BOOTH IS IN THIS AS A MINION AND HE SHOOT ABRAHAM LINCOLN MINION DURING THE ELONGARTED REFEKLFJEIPFKE;WFW
4
Teen Titans Go! to the Movies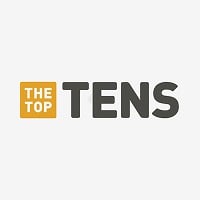 This looks better than the T.V. show and Emoji Movie, but still bad.
5
Minecraft: The Movie
A movie based on an awesome game made my a terrible studio? Crap...
There's gonna be a Minecraft movie? I wonder what the story will be about... - TheFourthWorld
I love Minecraft! It's fun! It's creative, it's entertaining, it's an exciting adventure, and yeah. I love Minecraft. Although it feels a bit weird to a'make a movie out of a sandbox game, it has potential. - darthvadern
A movie based on a crappy video game no one plays anymore? uh oh...
6
Lego Movie 2
I'm assuming Unikitty goes super saiyan Lol I don't know, I'm just hyped to see this, Ooooh! I wonder if PuppyCorn, Dr. Fox, Hawkdile, and Richard gets added to the movie To be honest, Because they are in "UniKitty! " That new show on Cartoon Network - YinYangYoFanatic3968
7
Toy Story 4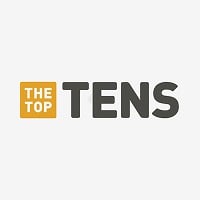 I've been waiting for this for a long time. It was actually supposed to be released last year, but then they decided to move it this year. However, they decided to move it again on 2019 because they decided to release Incredibles 2 first. I hope they won't move it again! - TheFourthWorld
I thought this movie Died, I thought it finally ended after toy story 3 - YinYangYoFanatic3968
I'm not sure about this movie that it'll gain the hearts of the people but I think it'll be a good entertaining movie! Because Toy Story 3 was the PERFECT film among the trilogy so people may get bored of the fourth one - Victoryboy
So Toy Story 4... Well, I'm one of the few people who lok forwad to this sequel, yes, the third was a perfect concusion to the trilogy, but I seem to be the only one who understands Pixar, aren't you interested in what happened after Andy gave away his toys, well I am interested! I'm very excited, it will come in summer 2019. - darthvadern
8
Norm of the North 2
It sucks.
Everyday we stray further from God.
It's official
9
The Croods 2
So back in September 2017, Dreamworks announced that The Croods 2 was finally in the works agian, I hated that they cancelled in back in 2015/2016, but now this movie will be released September 2020, I hope it can be as good as the first one or even better. - darthvadern
10
Early Man
This movie has been released in the UK and US, but not in Sweden still. It's not so long until there, I will definitely see this. It's made by Aardman, you know the studio who made Wallace & Gromit, Arthur Christmas, Chicken Run and The Pirates! Band Of Mistfits. Aardman is one of the greates animation studios in my opnion, and this may even be their best movie! It seems like a mix between Wallace & Gromit and Dreamworks' The Croods. Sounds awesomne! - darthvadern
The Contenders
11 Shrek 5
12 Spider-Man: Into the Spider-Verse
13
Hotel Transylvania 3: Summer Vacation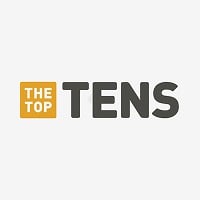 I put Incredibles 2 at the top just to make sure none wil be mad at me, Hotel Transylvania 3 is actually the movie of 2018 that I am mostly looking forwad too, the first one was a masterpiece, the second was almost horrible though, I didn't have hopes for this movie until I got to read about what it was going to be about, a cruise ship, sounds awesomne! Then I saw the trailer, which quickly made me worried, there were a bunch of adult butt jokes and so on. But, I still have hopes, this was just the teaser trailer, the second trailer can be good. - darthvadern
I really didn't like the second one, I hope the third one can do better - YinYangYoFanatic3968
14
How to Train Your Dragon 3
I loved the first movie. But the second one, not really. I just think there were so many things that happened in that movie and that it really isn't as good as the first one. But I guess I would want to see this. I hope it's as awesome as the first movie. Maybe even better! - TheFourthWorld
In 2019 there will finally be a How To Train Your Dragon 3, I was a huge fan of the first one, I have notsalgia for the first movie. I wasn't really that big of a fan for the second though, it felt like a rip-off on the Disney movie Atlantis, but I kinda enjoyed that one too. THe third one I have some hope for definitely. - darthvadern
I heard somewhere that in this movie:
1. Hiccup & Astrid are going to have a baby and yes, I believe that.
2. They're gonna find out that Toothless is a female & is gonna find a male & have a baby. I'm not sure whether 1 is correct or 2.
3. The last one is Hiccup is going to um...literally uhh...DIE! And absolutely I don't believe that in a hundreds of millions of years because...come on man Hiccup is the main character & how can he die! Who's gonna carry the story after his death?!? Neither Astrid nor Toothless, nope! Or are they going to end the franchise with this movie?!? Very doubtful to me, though! - Victoryboy
15 The Snow Queen: Wonderland
16
Sherlock Gnomes

These "gnome" movies are so unoriginal. They're just parodies of famous movies.

Gnomeo and Juliet=Romeo and Juliet
Serlock Gnomes=Sherlock Holmes

And this movie was stupid. It's this year's Emoji Movie.
17
Shaun the Sheep Movie: Farmageddon
Aardman never failed a single movie, and the first Shaun the Sheep movie was fantastic and emotional, and the jokes were perfect.
18 Missing Link
19
Wonder Park
This looks so beautiful and creative that it might be the best of Nickelodeon Movies.
20
Spies in Disguise (2019)
At least it's not another Ice Age sequel... and this looks AWESOME from the teaser trailer.
21
Dragon Ball Super: Broly
I can't for this movie to be released in January 30. I'm from the Philippines.
BAdd New Item