Most Anticipated Anime of 2017
The Top Ten
1
Attack on Titan 2nd Season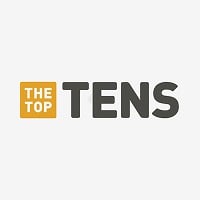 This is such an awesome anime! this is "humanity's last stand", this is anime's greatest stand!
I WANT THIS - TwilightKitsune
It's been more than 3 years since they last released the first season. Lots of people are looking forward to it, so this better not disappoint. It's managed to stay as the most popular upcoming anime on MyAnimeList.net, even above One Punch Man 2. So I'm hoping all the delays will be worth it. - ModernSpongeBobSucks
I really hope they fix the dub on this one. (Seriously, I hate Bryce Papenbrook) - YourWaifuSucks
2
Fate/Stay Night: Heaven's Feel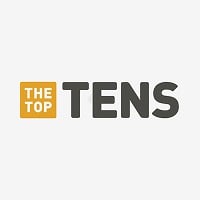 I'm really looking forward to the Heaven's Feel trilogy. I only got more hyped up when I received the news of the second film in the trilogy being confirmed on my MAL account. - ModernSpongeBobSucks
3
Blue Exorcist (2017)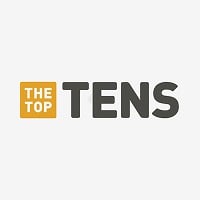 4
One-Punch Man 2
This, Boku no Hero Academia 2 and Attack on Titans Season 2 are The most highly anticipated sequels for me (and Blue Exorcist 2 but I haven't finished Season 1)
Best anime of all time, definitely 2017 Anime of the yeat
Yeah
It's the second most popular upcoming anime on MyAnimeList.net. How can that not qualify for being one of the most anticipated anime for 2017? - ModernSpongeBobSucks
5
Sword Art Online Movie: Ordinal Scale
Saw it at cinemas and is so good!
Sword Art Online is going more viral than ever on the global stage with a theatrical film. I do have my hopes and worries of what the reception of the movie will be like when its released, so I hope it will do well with fans and critics.

Update: Thankfully, the movie was a huge box office success and did well with critics and the audience. So I'll see if I can watch it on DVD when it releases on DVD and Blu-Ray. - ModernSpongeBobSucks
6
Boku no Hero Academia 2
So far the most entertaining, (except yuri on ice) I got tired of waiting for aot, and by the time they released the 2knd season my hype was gone. So Todoroki is boss in dis!
7 No Game No Life Movie
8
Boruto: Naruto Next Generations
This will be the follow up to the popular Naruto anime, taking place 15 years after the end of Shippuden, and will follow Naruto's son Boruto and his friends as they train to become great Shinobi in their own right.
9 FLCL (2017)
10
Tales of Zestiria: The X (2017)
Phenominal story, characters, plot, animation and acting. I enjoyed nearly every second of this show, and that's hard for me to find a show like that! It is so worth the watch!
The Contenders
11
Berserk (2017)
I hope this one will be better than the 2016 one. - Undistinguished
12
High School DxD 4th Season
This is my by far the most favourite anime.
Can't wait love this anime
Totally looking for this season...can't wait to see all of the power boost issei will get as well a s new villains like rizevim lucifer and indra
13 Full Metal Panic! IV
14 Yowamushi Pedal Season 3
15
Fairy Tail (2017)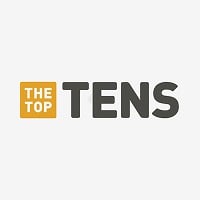 Fairy Tail is a manga franchise created by Hiro Mashima. The manga has been adapted into an anime series produced by A-1 Pictures and Satelight, which began broadcasting in Japan on October 12, 2009. Additionally, A-1 Pictures and Satelight have developed seven original video animations and an animated ...read more.
I'm all fired up now!
16
The Seven Deadly Sins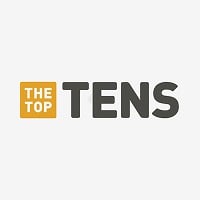 The Seven Deadly Sins is an anime television series based on a Japanese fantasy manga series of the same name.
17
Steins;Gate 0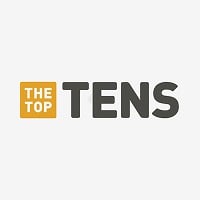 18 Kizumonogatari Part 3: Reikatsu-hen
19 Fate/Apocrypha
20
Gintama (Shinsaku)
This is Gintama (2017) if you're wondering.
It says final season in Myanimelist's sypnosis...no. - Undistinguished
21 Kuroko's Basketball: Extra Game
22 Clockwork Planet
23 Shouwa Genroku Rakugo Shinjuu 2
24 Overlord Movie
25
KonoSuba: God's Blessing on This Wonderful World! 2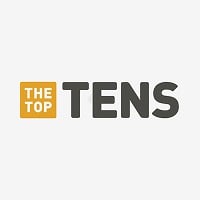 KonoSuba: God's Blessing on this Wonderful World! is a Japanese light novel series written by Natsume Akatsuki.
26 Black Butler: Book of the Atlantic
27 The IDOLM@STER: Cinderella Girls Gekijou
28 Resident Evil: Vendetta
29 Prince of Tennis Movie
30 Legend of the Galactic Heroes (2017)
31 Free! (Shinsaku)
32 Fate/Extra Last Encore
33
Masamune-Kun No Revenge
I liked it
it has got so many different seens
34 Godzilla: Planet of the Monsters
35 Urara Meirocho
BAdd New Item