Most Anticipated Animes of 2019
Undistinguished
The Top Ten
1
One Punch Man 2
Rejoice One Punch Man fans! It's scheduled to be aired from April... unless they change the dates. - Undistinguished
I will be watching - BreakFastBeast2005
Dude,this is One Punch Man,that's it,no introduction needed
2
Attack on Titan Season 3 Part 2
The 12th episode of Shingeki no Kyojin's third anime season aired on Sunday ended with an announcement that its second half will air in Spring 2019. The official website has also revealed a new key visual for the second cours.

Source: Moca News - Undistinguished
3
Mob Psycho 100 II
Most probably we might get the 2nd season this Winter. And sadly this might be the last one since the manga had already ended quite some time ago. - Undistinguished
4
The Rising of the Shield Hero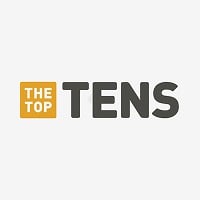 The first 3 episodes are cool
yes
One of the most anticipated light novel adaptions of 2019.



Naofumi Iwatani was summoned into a parallel world along with 3 other people to become the world's Heroes. Each of the heroes respectively equipped with their own legendary equipment when summoned, Naofumi received the Legendary Shield as his weapon. Due to Naofumi's lack of charisma and experience he's labeled as the weakest, only to end up betrayed, falsely accused, and robbed by on the third day of adventure. Shunned by everyone from the king to peasants, Naofumi's thoughts were filled with nothing but vengeance and hatred. Thus, his destiny in a parallel World begins... (Source: Baka-Tsuki, Edited) - Undistinguished
5
My Hero Academia 4th Season
This season is going to be the best so far. The anime may have been pushed back until october, but that means were going to see bones at its best. Well get to see some of the most epic fights thus far from the manga in action.
Third season was very short and I think everyone is waiting to hear more about all mights trainer (who gave him one for all) a lot more fights from deku as he's learning to use his quirk better.
Given the yearly releases, we might get one in 2019! - Undistinguished
Best anime in my opinion the animation is so amazing! The character development is so well written and the character's are amazing and unique (except mineta) the story plot is so good I'm hyped for Bnha season 4
V 1 Comment
6
The Promised Neverland
At Grace Field House, life couldn't be better for the orphans! Though they have no parents, together with the other kids and a kind "Mama" who cares for them, they form one big, happy family. No child is ever overlooked, especially since they are all adopted by the age of 12. Their daily lives involve rigorous tests, but afterwards, they are allowed to play outside.

There is only one rule they must obey: do not leave the orphanage. But one day, two top-scoring orphans, Emma and Norman, venture past the gate and unearth the horrifying reality behind their entire existence: they are all livestock, and their orphanage is a farm to cultivate food for a mysterious race of demons. With only a few months left to pull off an escape plan, the children must somehow change their predetermined fate.

[Written by MAL Rewrite] - Undistinguished
7
Code Geass: The Resurrection of Lelouch
The story takes place several years after Lelouch's "Zero Requiem" plan and it's gonna be a movie, it seems. - Undistinguished
8
Fate/stay night Movie: Heaven's Feel - II. Lost Butterfly
Second of the 3 movies of the highly acclaimed third route of Fate/stay night - Heaven's Feel. - Undistinguished
9
Date A Live III
The 3rd Season of Date A Live - Undistinguished
i loved it
10
Vinland Saga
Not sure if it's gonna be this year but if it is, then we're in for a big ride. - Undistinguished
Vikings and action, sick been waiting for something like this
The Newcomers
?
Boku No Pico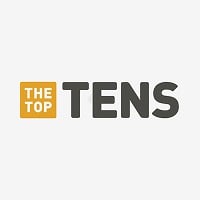 Boku no Pico is an anime series of three OVA episodes created by Katsuhiko Takayama. It was released to DVD on September 17, 2006.
OwO is that a phone in your pocket or are you just happy to see me?
? Kabaneri of the Iron Fortress: The Battle of Unato
The Contenders
11
Soul Eater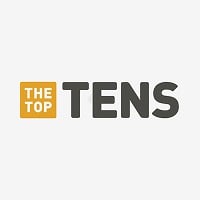 Soul Eater is an anime series directed by Takuya Igarashi and produced by Bones, Aniplex, Dentsu, Media Factory, and TV Tokyo, which adapts the Soul Eater manga written and illustrated by Atsushi Ohkubo.
Yes please. Fast forward to when some of the students are faculty.
It is really op
Because why not bring it back :3
12
Kaguya-sama: Love is War
The ending is the best
Considered a genius due to having the highest grades in the country, Miyuki Shirogane leads the prestigious Shuchiin Academy's student council as its president, working alongside the beautiful and wealthy vice president Kaguya Shinomiya. The two are often regarded as the perfect couple by students despite them not being in any sort of romantic relationship.

However, the truth is that after spending so much time together, the two have developed feelings for one another; unfortunately, neither is willing to confess, as doing so would be a sign of weakness. With their pride as elite students on the line, Miyuki and Kaguya embark on a quest to do whatever is necessary to get a confession out of the other. Through their daily antics, the battle of love begins!

[Written by MAL Rewrite] - Undistinguished
13
Dragon Ball Super: Broly
This will be one of the best things to come in anime.
This one is actually from last year... - Undistinguished
14
Sword Art Online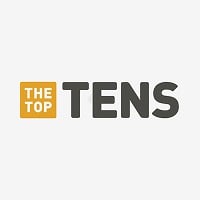 Sword Art Online is a series of Japanese light novels written by Reki Kawahara and illustrated by abec. In 2012, it received an anime adaptation produced by A-1 Pictures and the SAO Project, and is directed by Tomohiko Ito . The first season is divided into two arcs known as "Aincrad" and "Fairy Dance". ...read more.
Epic Show
15
The Seven Deadly Sins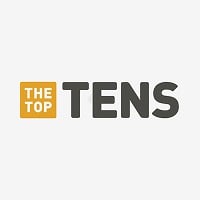 I'm looking forward to watch it
Best ever
16
Fruits Basket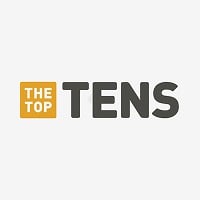 After the accident in which she lost her mother, 16-year-old Tooru moves in with her grandfather, but due to his home being renovated, is unable to continue living with him. Claiming she will find someone to stay with but also fearing the criticism of her family and not wanting to burden any of her ...read more.
Ah! Yes! I'm so excited for this! The remake will be following the plot of the original manga so we'll get to see the complete story of Fruits Basket! - Lyricoh
It's gonna be a remake and hopefully a good one at that. - Undistinguished
17 Bungou Stray Dogs 3rd Season
18 Arifureta Shokugyou De Sekai Saikyou
19 Youjo Senki: The Saga of Tanya the Evil Movie
20 DanMachi Movie: Arrow of the Orion
21 Chihayafuru 3
22
Magical Girl Lyrical Nanoha ViVid Season 2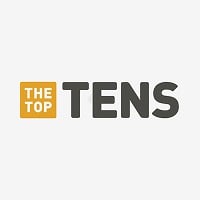 I hope they make a 2nd season that would try at least to redeem the awfulness of the 1st in some way or another. - PerfectImpulseX
23 Kemono Friends Season 2
24 Pastel Memories
25 Dororo
26 Grisaia: Phantom Trigger
27 Youjo Senki Movie
28
Isekai Quartet
The biggest isekai anime crossover to date. - Undistinguished
29 Bokutachi wa Benkyou ga Dekinai
30 Hibike! Euphonium Movie 3: Chikai no Finale
31
Promare
From the director of Gurren Lagann & Kill La Kill - Undistinguished
32 Arifureta: From Commonplace to World's Strongest
33 Lord El-Melloi II Case Files: Rail Zeppelin Grace Note
34 Dr. Stone
35 The King's Avatar
36 KonoSuba Movie
37
Weathering With You
Directed by Makoto Shinkai. - Undistinguished
38
One Piece Movie 14: Stampede
Hype! - Undistinguished
39 A Certain Scientific Accelerator
40 A Certain Scientific Railgun 3
41 Ace of Diamond Act II
42 Kengan Ashura
BAdd New Item
Related Lists

Top Ten Most Anticipated Movies of 2019

Top 10 Most Anticipated Theatrical Movies of 2019

Most Anticipated Video Games of 2019

Top Ten Most Anticipated TV Shows of 2019
List Stats
100 votes
44 listings
97 days old

Top Remixes
1. One Punch Man 2
2. Attack on Titan Season 3 Part 2
3. Mob Psycho 100 II
Undistinguished
Error Reporting
See a factual error in these listings? Report it
here
.