Top 10 Most Anticipated Disney Movies from 2016 and Beyond
This is a list of upcoming Disney movies that I assume people are looking forward to seeing. There could be any kind of Disney movie on this list. Even Marvel and LucasFilm.
The Top Ten
1
Incredibles 2
I have literally been waiting for The Incredibles to get a sequel ever since the first movie came out! And so has a lot of people. Pixar has come out with good sequels (Toy Story 2, Toy Story 3, Finding Dory), they've made one bad sequel (Cars 2), and one bad prequel (Monsters University). The Incredibles, however, is the ONLY Pixar film that actually deserves a sequel! You cannot just end a movie like that and not give it a sequel! Brad Bird has finished writing a script for the sequel and it will come out in 2019. Too bad we have to wait through three movies that I don't think will be good. Cars 3, Coco, and Toy Story 4. - MegaSoulhero
Actually finding dory is a piece of trash while cars 2 and monsters university are good - VideoGamefan5
MU is my favorite movie of 2013 and Cars 2 is awesome also, what in the world is coco.
People have been waiting for this sequel for more than a decade - 906389
Yay! I really really can't wait!
2
Wreck-It Ralph 2
Heck yeah! Of all the sequels in my life that I always dreamed of anticipating to watch, Wreck-It Ralph 2 is the one I can't wait for the most! Wow, 2017 and 2018 ought to be some really good years for movies. Just this year, I'm still waiting for the anime movies Sword Art Online The Movie: Ordinal Scale and Fate/Stay Night: Heaven's Feel to come out in 2017. And now, one of my favorite modern Disney movies of the 2010's is going to get a sequel! Wreck-It Ralph 2 will surely wreck it successfully in theaters at the box office! - ModernSpongeBobSucks
A sequel to my favorite animated movie of all time (at this point) is something I clearly am waiting with bated breath for (and not just cause my childhood video game hero Mario will be making a possible cameo). Now if only time could fly by A LOT faster! - TylertheTitan
Mario Will wreck this party
Prepare to get rekt! Wreck-it Ralph is getting a sequel! Wreck-it Ralph is one of the best Disney movies ever and the fact that it's getting a sequel really makes me happy! And apparently, everyone else feels the same way! The voice of Ralph, John C. Reilly, revealed that in this sequel, Ralph will wreck the internet! Disney even released concept art which shows Ralph and Vanellope in the internet along with some parodies of websites. There's LubHub (StubHub), Gugle (Google), Amazing (Amazon), and Pictopedia (Wikipedia I'm guessing). I wonder what it would be like if Ralph visited TheTopTens. Wreck-it Ralph 2 will be released on March 9th, 2018. This was originally the release date for Gigantic but that got pushed back to November 2018. - MegaSoulhero
3
Star Wars Episode VIII
Want to see more Rey, Finn, and Kylo Ren? Episode VIII comes out in December of 2017. In Episode VII, it ends with Rey handing Luke Skywalker his lightsaber. J. J. Abrams has already stated that Rey's parents did NOT appear in the Force Awakens. So the theory of Luke being Rey's father is out. There have been people who were complaining about the Force Awakens, saying that it was too similar to the original trilogy. Personally, this didn't bother that much. I heard that Abrams did it on purpose as a way of showing people that Star Wars is going back to it's old route. Now that they've gotten that out of the way, they can go on to do something original. I don't know if VIII will be better than Force Awakens, but we'll see. - MegaSoulhero
4
Rogue one: A Star Wars Story
A little fun fact. Disney was not happy with the finished film. So this movie is going through reshoots. I hope it's worth it. Star Wars: Rogue One takes place before Episode IV. It really bothers me that some people don't know that. It was recently confirmed that Darth Vader will appear in this film. Awesome! Although, it's been stated that his appearance will be more of a cameo. At least we get to see Vader on the big screen again. From what I saw in the trailer, the CGI looks very impressive! Definitely seems like a movie to look forward to. - MegaSoulhero
5
Avengers: Infinity War
It is so great that the Russo brothers are directing this movie! They directed my two favorite MCU movies. Winter Soldier and Civil War. This movie is going to be a two parter just like Twilight: Breaking Dawn and Hunger Games: Mockingjay. The only difference is that this one might actually be good! This movie is said to have the most amount of superheroes to appear in a Marvel Cinematic Universe film. Spider-Man will be in it, Doctor Strange will be in it, the Guardians of the Galaxy will be in it, and many others will be in it. If you remember the mid-credits scene of Age of Ultron, we see Thanos grabbing the Infinity Guantlet. It will be exciting to actually see Thanos doing stuff! This sounds like it will be one of the most exciting super hero films yet! - MegaSoulhero
6
Beauty and the Beast (2017)
I'm pretty sure we all watched the teaser trailer for this movie. The original Beauty and the Beast movie was very popular and everyone loved it. It was so popular that they decided to make a live action remake with Hermione as Belle. Speaking of Harry Potter references, the castle in the movie looks a lot like Hogwarts castle. I was unsure about this movie but now I think it will be pretty good. - MegaSoulhero
A cast including Dan Stevens, aka Downton Abbey's Mathew Crawley, Josh Gad aka Frozen's Olaf Ian McKellen and Luke Evans aka Gandalf and Bard the Bowman in a Hobbit reunion of sorts.
Obi-Wan is also going to be there. Cool!
The story in pop culture terminology.

Mathew Crawley is cursed to become a beast until he can learn to love. Hermione Grainger, while constantly out-smarting Bard the Bowman and Olaf, takes her father's place as captive in Mathew's castle, there she meets enchanted objects, among them Nanny McPhee, Gandalf and Obi Wan, who informs her that the Mathew is actually a cursed prince. Somehow the 2 of them get along and fall in love, to the point that Bard and Olaf decide to hunt him.
7
Moana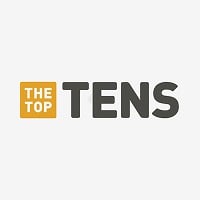 Moana is the protagonist of Disney's 2016 animated feature film of the same name. Born on the island village of Motunui, Moana is the daughter of Chief Tui and Sina, with an inherited love for the seas and voyaging. When her island becomes endangered, Moana is chosen by the ocean to journey across the ...read more.
Will this movie end the Frozen hype? Probably not since a Frozen sequel is coming out. A few weeks ago, Disney released a teaser trailer for Moana. To me it looks like a combination of Hercules, Lilo and Stitch, Brave, and The Croods. I found out about this movie over a year ago. They even talked some more about it at D23. This movie will star Auli'i Cravalho and Dwayne "The Rock" Johnson. The best part about this movie is that it has the hottest Disney princess ever! Step aside, Mulan! Moana is gorgeous! - MegaSoulhero
8 Guardians of the Galaxy Vol. 2
9
Pirates of The Caribbean: Dead Men Tell No Tales
Yo ho, yo ho, a pirate's life for me! Captain Jack Sparrow returns in another Pirates sequel. We get to see our favorite pirates go on more adventures! And the best part is Orlando Bloom will return as Will Turner. That definitely makes my mom happy since she has a crush on him. Don't know why though. The plot of this movie is that Jack Sparrow's old rival, Captain Salazar, escapes from Devil's Triangle and wants to kill every pirate. In order to defeat him, Jack must get the trident of Poseidon. Seems like an interesting plot. Looking forward to seeing it. - MegaSoulhero
10
Cars 3
What do we want? Cars 3! When do we want it? Now! What do we want? Cars 3! When do we want it? Now! What do we want? Cars 3! When do we want it? Now! What do we want? Cars 3! When do we want it? Now! What do we want? Cars 3! When do we want it? Now! What do we want? Cars 3! When do we want it? Now! What do we want? Cars 3! When do we want it? Now! What do we want? Cars 3! When do we want it? Now! What do we want? Cars 3! When do we want it? Now! What do we want? Cars 3! When do we want it? Now!
I looove both other cars movies like the first one was so entertaining while the second one was action packed and now I can't wait for the third one!
The Contenders
11
Spider-Man: Homecoming
Very excited for this movie! Because more Spider-Man means more Aunt May! After being introduced to Tom Holland as Spider-Man in Captain America: Civil War, people have been wanting to see more of him. Tom Holland is definitely the best Spider-Man ever! It's been stated that Tony Stark will make an appearance in this film. The movie will feature actors such as Donald Glover, Michael Keaton, Zendaya, and Kenneth Choi. Keaton will be playing the Vulture by the way. This will be the first Spider-Man film in the MCU so let's hope this will be better than the Amazing Spider-Man movies. - MegaSoulhero
12
Frozen 2
This will suck not sure if it will suck more or less than the first.
To MegaSoulhero: I've heard of so many people hating this movie. I also don't like this movie. My favorite movie is Captain america civil war.
That's right! Disney is making a sequel to everyone's favorite movie, Frozen! They heard how much we all love the first movie so now a sequel is in progress! I have no idea what it will be about. One thing that I hope will happen is we get to see Anna and Kristoff get married. People have also started a petition for Disney to give Elsa a girlfriend. They even use the hashtag #GiveElsaAGirlfriend. I honestly kind of want that to happen. I also hope that they give us more amazing songs that will get stuck in our heads. It will definitely be great to hear Kristen Bell and Adele Dazeem's voices in another Frozen movie. - MegaSoulhero
13
Zootopia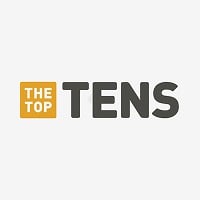 This Movie Already Came Out? - VideoGamefan5
Not when this was made
14
Zootopia 2
This would be an awesome movie
15
Gigantic

The upcoming movie not the song. - Discord1
It got cancelled.
16 Inside Out 2
17 Inhumans
18
Doctor Strange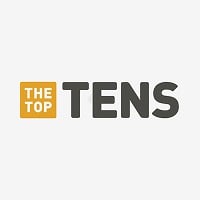 Doctor Stephen Vincent Strange, best known under his alias Doctor Strange, is a fictional superhero created by artist Steve Ditko and writer Stan Lee appearing in American comic books published by Marvel Comics. Doctor Strange serves as the Sorcerer Supreme, the primary protector of Earth against magical ...read more.
19
The Jungle Book

BAdd New Item