Top 10 Most Anticipated Disney Movies of 2018
MegaSoulhero
After the disappointment that was 2017, 2018 looks like it will be a much better year for Disney movies. Here are the ones to look forward to.
The Top Ten
1
Avengers: Infinity War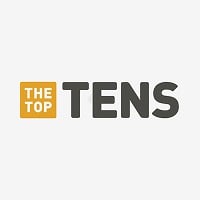 I'm sure it's gonna be a great hit! All the popular Superheroes are included in this film like Doctor Strange, Black Panther etc.! And we can't forget the main attraction - Iron Spiderman! He's so cool! - Victoryboy
Time to lower my ratings to this movie because Marvel fanboys are getting too cocky.
They're relying way too much on having all the heroes in one place. That doesn't work when the heroes mix and match in each other's movies constantly. All in all, there's no hope here. - Sop
Its not just disney most anticipated but the most anticipated of all.
V 8 Comments
2
The Incredibles 2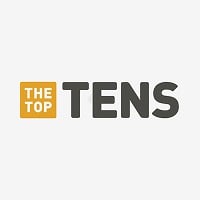 I have my hopes for this. I've always heard that there was and Incredibles 2 coming out but I never knew when. Well now I know. And now I'm pretty hyped.
I am so excited for this one. - Swampert02
The Incredibles remains to be my most favorite Pixar film. Please Brad Bird, make this a masterpiece. - Mcgillacuddy
The only Pixar sequel that people wanted. - Drawbox
V 11 Comments
3
Ralph Breaks the Internet: Wreck-It Ralph 2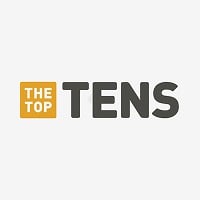 This was weird, I kinda liked the original better. It was a masterpiece after all.
Better than the first.
Please please do not Suck and Be memey
I hope it won't suck - TwilightKitsune
V 13 Comments
4
Black Panther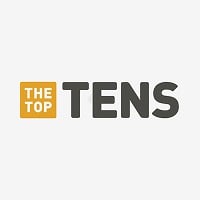 Kendrick Lamar is making the soundtrack, which is nice. - Sop
When I first saw the trailer during Thor: ragnarok, my jaw dropped because of how amazing it was
Now this is a movie everyone is looking for! The stunt at the car is stunning! Gonna be a huge hit! - Victoryboy
I'm more hyped for this than infinity war! And there isn't nothing wrong with that!
V 1 Comment
5
A Wrinkle in Time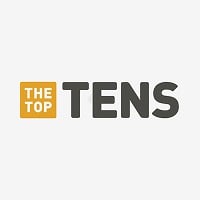 I wanted to see a beloved children's book brought to life - not BUTCHERED!
I feel embarrassed now - MegaSoulhero
The book was great, the first film unfortunately wasn't very faithful to the book and not too good on its own, let's hope this film is better.
Read the book, seen a play of it, honestly I don't really care about this anymore.
V 3 Comments
6
Ant-Man and the Wasp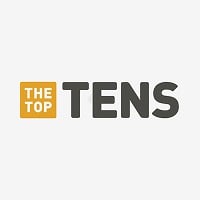 Not so interested but gotta see how it'll be. - Victoryboy
We finally get to see the Wasp in action! Ant-Man is the most underrated Marvel film. Since he's gonna be teaming up with the Wasp, the sequel might be a lot more interesting. I know nothing about the Wasp, but I'm interested in seeing what will happen in this movie. Scott's love interest in the First was a really cool character. Definitely one of my favorites. They haven't released any trailers yet or any footage. I can't wait until we see what it looks like. - MegaSoulhero
7
Mary Poppins Returns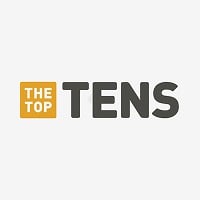 Truth be told, this was long anticipated. Also, I loved it, as much as I do the original
I honestly don't know what to say, except to quote some Amazon customer review I read (and considering the original Mary Poppins is one of my favorite movies of all time and I say one of Disney's best masterpieces, the books from what I read/glimpsed of them were good but I preferred the film), it's pretty gutsy making a sequel to a Walt Disney classic. After all Walt Disney was one of the greatest storytellers who ever lived. To attempt to match his efforts in a sequel, especially considering it's about nearly 54 years later, is a tall order and failure is a very real possibility...
I grew up with the original and will skip this one, especially if Emily Blunt sings rap with Lin Manuel Miranda.
What looks interesting? A Quiet Place Or Animal Crackers? - Trollsfan536
I forgot Animal Crackers is this year. But anyway, I was referring to A Quiet Place. - MegaSoulhero
V 3 Comments
8
Solo: A Star Wars Story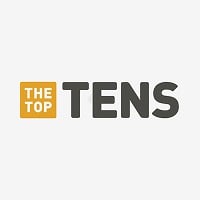 Still no trailers or anything. This is probably going to be another rouge one. Completely unnecessary - Randomator
I want to see it actually. Just to see what Ron Howard does with it after he became director. - Phillip873
Still? Disney loves its Star Wars, eh? - Wolfy_29
This movie has a chance to be worst then the Prequels - Batmaniscole
V 6 Comments
9
Christopher Robin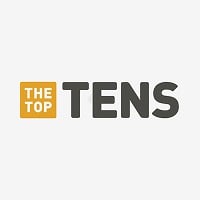 This was an example of a childhood animation being brought to life with many quirks that made it better. I love this film.
Judging by the new trailers, this could be another Paddington, a good live action movie based on a cartoon - 445956
I have high hopes for this... Hope it doesn't disappoint...
The teaser trailer alone was enough to convince me that it might be good - MegaSoulhero
V 4 Comments
10
The Nutcracker and the Four Realms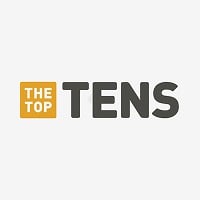 Woah ok..did the 'four realms' really need to be in there?
I'm not really excited for this to be honest
This movie looks like a special kind of bad. When I was at D23, I was annoyed by the footage they showed. What was even more annoying was seeing some dude dancing on stage in an unnatural way. They officially released the trailer and I'm still not looking forward to it. It just looks like a mixture of Narnia and Tim Burton's Alice in Wonderland. Has it really come to the point where Disney has to use elements from some of their other live action films? Tim Burton's Alice in Wonderland wasn't a good movie. This looks almost exactly like it. It's gonna suck. - MegaSoulhero
BAdd New Item
Related Lists

Top 10 Most Anticipated Disney Movies from 2018 and Beyond
Top 10 Most Anticipated Movies and Shows Exclusive to the Disney+ Streaming Service

Most Anticipated TV Series and Movies Coming to Disney+

Top Ten Most Anticipated Disney Movies
List Stats
200 votes
10 listings
1 year, 165 days old

Top Remixes (6)

1. Avengers: Infinity War
2. Ralph Breaks the Internet: Wreck-It Ralph 2
3. The Incredibles 2
BoyGenius234

1. Ralph Breaks the Internet: Wreck-It Ralph 2
2. Avengers: Infinity War
3. Ant-Man and the Wasp
GamingWithMike

1. Avengers: Infinity War
2. A Wrinkle in Time
3. Ralph Breaks the Internet: Wreck-It Ralph 2
DJvedar1234
View All 6
Posts
Incredibles 2 Olympics Trailer Rant
MegaSoulhero
Error Reporting
See a factual error in these listings? Report it
here
.